How does a casting for a porn actor look like?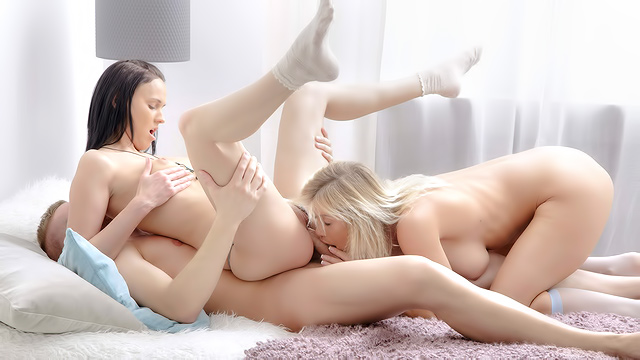 MAY 08 2019
A lot of guys dream about a career in the porn industry. Having sex non-stop and with willing girls, several partners at once, anal sex, oral sex - in one word: paradise! Unfortunately, it turns out that the "dream job" is not as wonderful as it might seem. Well, the size matters. Big dick porn rules! This is the first stage of recruitment, where a lot of guys lose because 20-23 cm penis length is an absolute MINIMUM. Being a straight guy is not enough. He needs to be universal. Touching other men testicles and playing in threesome porn is a daily routine. The condition must be perfect.
Having sex for a whole day while holding a girl up in the air is a challenge for everyone. Well, it's not as colourful as it seemed, hm?
XBIZ Pleasure products for gangbangers or threesomers
Porn products: Silicone Remote Pleasure Ring - CalExotics
I've never really used a remote-controlled cock ring before so this was a bit of an experiment. The clear clamshell reveals exactly what is included while giving short descriptions on the back that primarily describe the functions and perks of this design.
You can choose from 12 different vibration settings and are able to recharge via USB for up to 90 minutes of play time. We joked about seeing how far this thing could really go and made a great time out of it. It definitely worked through an apartment wall and can also work from the second-story balcony from the path below. For science, of course! This particular toy was fun for its creativity.
Porn products: Colt Camo Hog Tie - CalExotics
Give yourself over to your partner and have fun with submission play with this new Camo Hog Tie from Colt. It has four padded cuffs made with durable camo canvas that are extremely comfortable to wear on the wrists and ankles. Everything is connected with universal swivel mount clasps and rings to a four-pointed heavy-duty restraint harness to keep you in place.
Cuffs are Velcro, so you can get in and out easily. It also comes with a snazzy bag to keep it in so they are not just out in the open. Everything is nickel-free and non-tarnishing.