How does a casting for a porn actor look like?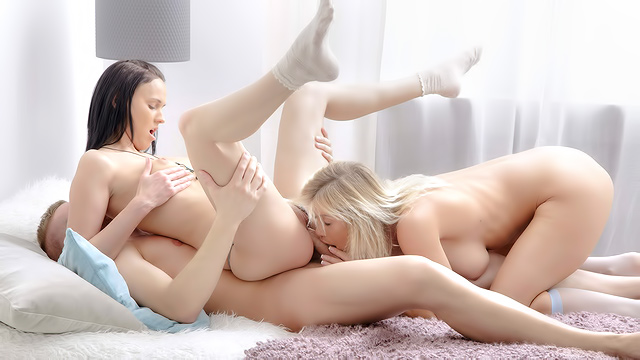 MAY 08 2019
A lot of guys dream about a career in the porn industry. Having sex non-stop and with willing girls, several partners at once, anal sex, oral sex - in one word: paradise! Unfortunately, it turns out that the "dream job" is not as wonderful as it might seem. Well, the size matters. Big dick porn rules! This is the first stage of recruitment, where a lot of guys lose because 20-23 cm penis length is an absolute MINIMUM. Being a straight guy is not enough. He needs to be universal. Touching other men testicles and playing in threesome porn is a daily routine. The condition must be perfect.
Having sex for a whole day while holding a girl up in the air is a challenge for everyone. Well, it's not as colourful as it seemed, hm?
XBIZ Pleasure products for gangbangers or threesomers
Porn products: Night Rider - Zero Tolerance
The Night Rider ring is an awesome option for couples that provides just the right amount of clitoral stimulation for her. The simple design has an oblong, semi-firm, smooth hump at the top that let allows her control the level of stimulation she'd like to feel while riding on top. Even though this cock ring comes with 20 vibration settings, we only really used about two. She raves that the design alone would have been enough and that the vibration was just a bonus.
I will say that the cock ring does have a tight fit, even by ring standards, but the smooth design prevented any discomfort and with a little water-based lube, it slid on just fine. Though this may be one of the most basic designs in modern-day cock rings, sometimes you do not need to re-invent the wheel.
Porn products: The D Fat D - Doc Johnson
Really short and really fat, The D is so much easier to stuff inside than a grapefruit. Grapefruits don't have a suction base like The D has, doesn't have huge, realistic balls like The D has, and, come to think of it, isn't shaped like a big, fat cock, either. I think I'll use The D instead of stuffing that grapefruit inside next time I want to feel really full.