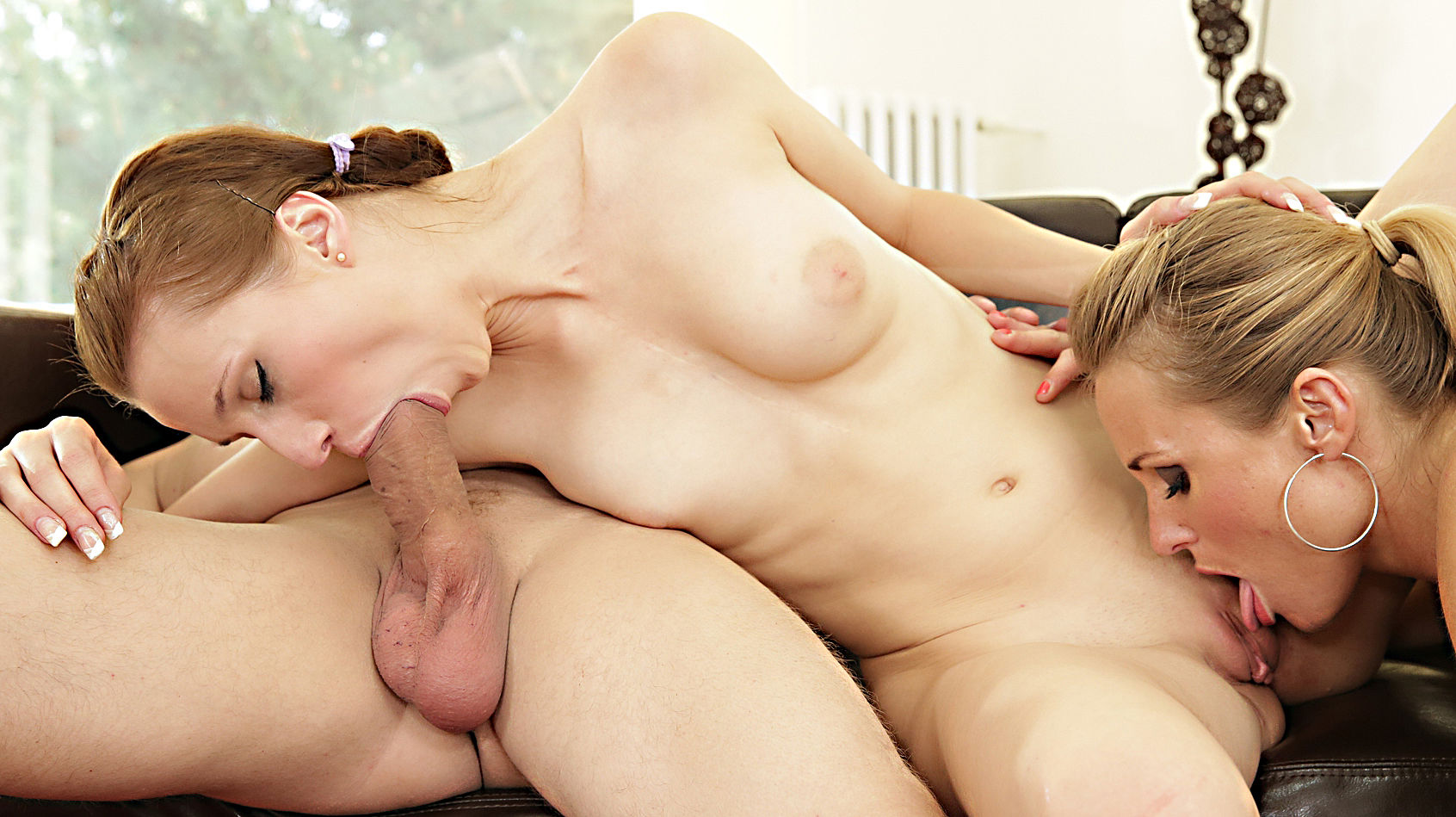 AUG 08 2023
It's tough to be in a relationship with a partner who may be more experienced than you are. Sometimes it may feel like things are going too fast in the bedroom. It's important to always be open and direct with your partner about your desires, even if it's to ask them to slow down. A loving and caring partner will listen.
It is always ideal to have sexual explorations in a loving and safe environment. Pushing yourself out of your comfort zone is great, but it's also good to be prepared. Even if you do some research on a fetish porn site or a threesome porn site or whatever flavor of kink your partner may want to explore with you. Working yourself up little by little is key. Most importantly make sure it's something you want to do and not something you feel like you have to do.
XBIZ Pleasure products for gangbangers or threesomers
Porn products: Really Big Dick in a Bag 10" - Doc Johnson
Since picking up this item, I have been singing "Dick in a Bag" to a tune we all know and love. That is what I have been singing all morning. Now, you will be singing too. And while singing, rip open this bag and have fun! The bag is a fabulous option for less packaging and takes up less space on the wall and in storage. It's large and realistic, with textured veins and a strong suction cup to handle all your wide rides. Enjoy that song that's now stuck in your head.
Porn products: Size Up Trigger Penis Pump - XGen Products
Want to pump up your penis? Well, the Size Up Trigger Penis Pump just may be the product for you. What I like about this penis pump it is an all-in-one set. And yes, I used penis pumps in the past where additional pieces had to be bought separately. This pump comes with three silicone cock rings, a travel bag and a tape measure just in case you want to measure your progress. This pump was very sturdy and easy to use. Some penis pumps can be complicated, so if you're a beginner, I would recommend this product. Once you place your penis inside the cylinder and start pumping, you immediately notice the vacuum seal, and your cock starts to get lager. The quick release allows you to quickly release the pressure and pull the cylinder off once you have your desired length. Did I mention that this product comes with a travel bag as well, which is good for storing your product discretely? Note to penis owners that are sex workers: This is something to keep in your arsenal.