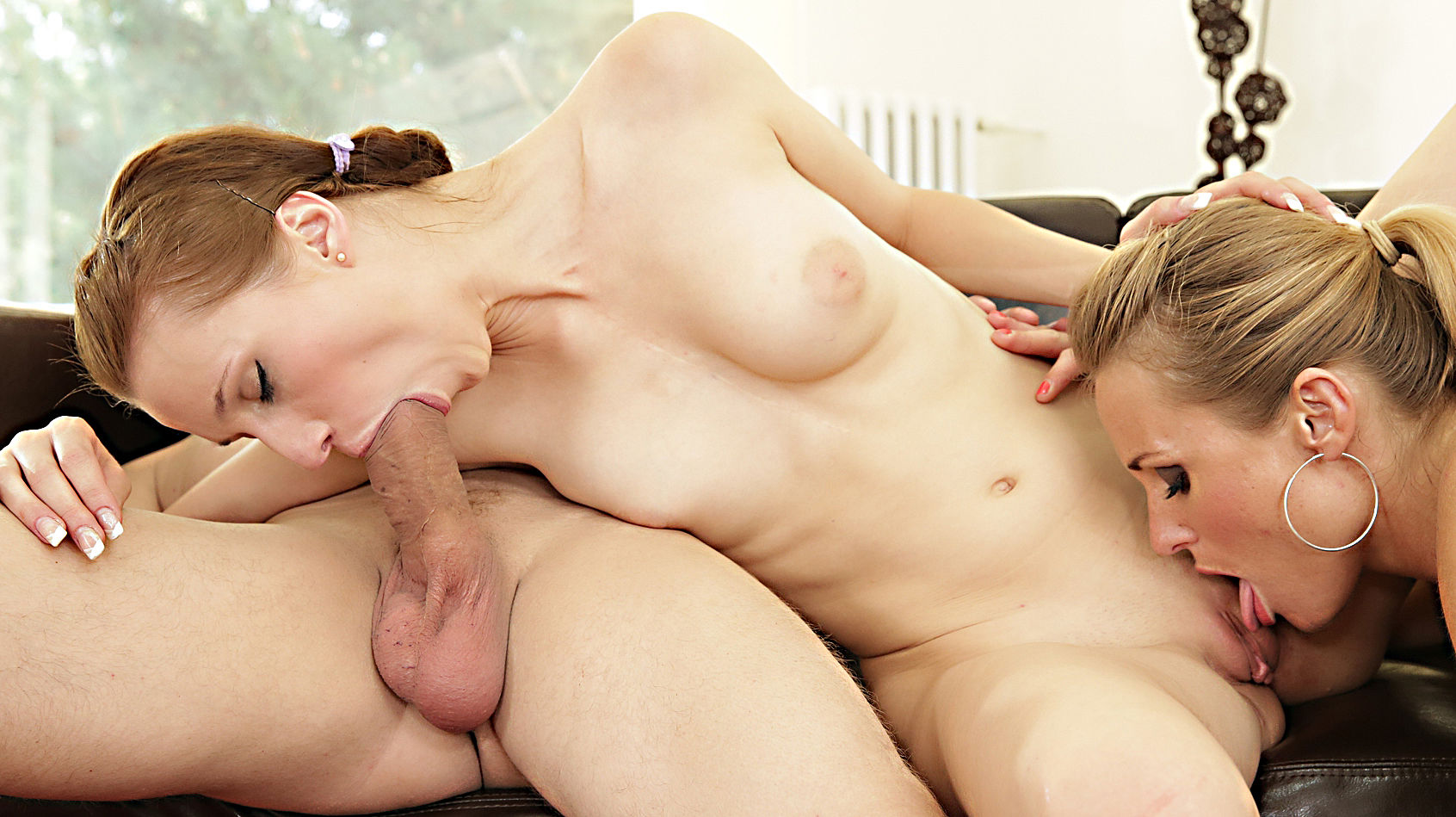 AUG 08 2019
It's tough to be in a relationship with a partner who may be more experienced than you are. Sometimes it may feel like things are going too fast in the bedroom. It's important to always be open and direct with your partner about your desires, even if it's to ask them to slow down. A loving and caring partner will listen.
It is always ideal to have sexual explorations in a loving and safe environment. Pushing yourself out of your comfort zone is great, but it's also good to be prepared. Even if you do some research on a fetish porn site or a threesome porn site or whatever flavor of kink your partner may want to explore with you. Working yourself up little by little is key. Most importantly make sure it's something you want to do and not something you feel like you have to do.
XBIZ Pleasure products for gangbangers or threesomers
Porn products: Bell Ringer - Zero Tolerance
The Bell Ringer by Zero Tolerance comes packed in a simple white box. The box has a just about life-sized image of the toy itself front and center. This is appreciated. No guesswork. No having to wonder what the toy sealed away inside is like. The box also talks about all of the ring's features.
You can choose to use the toy as a cock ring with vibrator, or you can pull a second loop over your balls as well for an extra bit of fun.
Porn products: Maximus Male G-Spot Stimulator - Aneros
The Aneros Maximus is a slightly more bulbous version of the hands-free massager that some people have grown to love over the years. This version comes from the "Trident" series that boasts all the benefits from the original line while adding new comfort and stimulation. The packaging displays a full unit on the cover and provides details pertaining to the modified arms and the recommendation that this product is for those that prefer a "larger" sensation.
The inner box has a molded plastic fitment as well as a quick users guide to answer most questions.
I thought the Maximus would actually be larger than what it turned out to be. I do own some of the previous models and the real difference came down to the position of the massage arms. The arms put more pressure on sensitive areas than the older versions. This would be a great beginner toy for anal play — so do not let the name intimidate you.