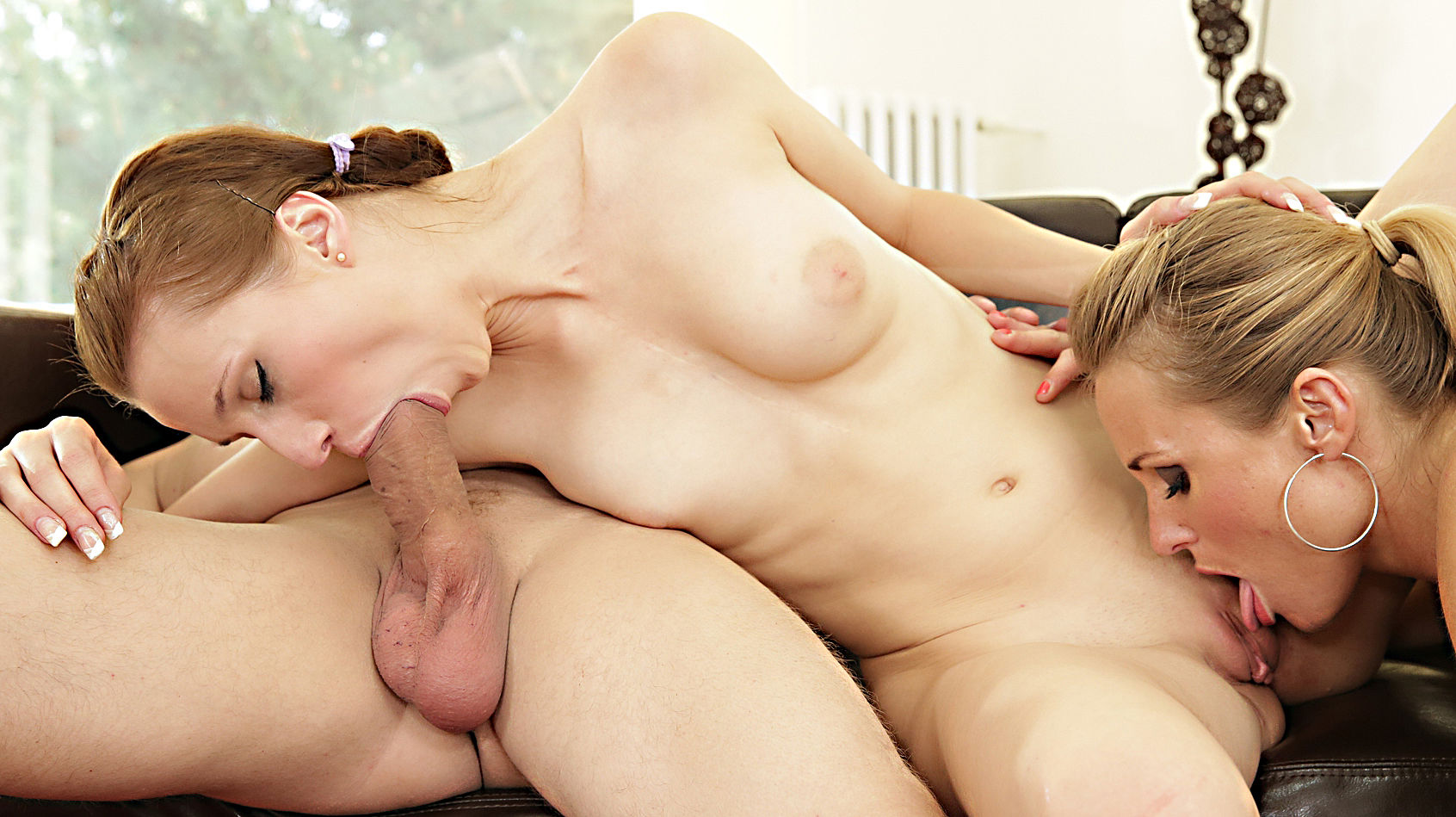 AUG 08 2020
It's tough to be in a relationship with a partner who may be more experienced than you are. Sometimes it may feel like things are going too fast in the bedroom. It's important to always be open and direct with your partner about your desires, even if it's to ask them to slow down. A loving and caring partner will listen.
It is always ideal to have sexual explorations in a loving and safe environment. Pushing yourself out of your comfort zone is great, but it's also good to be prepared. Even if you do some research on a fetish porn site or a threesome porn site or whatever flavor of kink your partner may want to explore with you. Working yourself up little by little is key. Most importantly make sure it's something you want to do and not something you feel like you have to do.
XBIZ Pleasure products for gangbangers or threesomers
Porn products: Eve's Perfect Pulsating Massager - Adam & Eve
Yeah, "Perfect Pulsating" pretty much sums up what this toy is like. Why settle for an ordinary vibrator when you get one that actually thumps and plunges at the same time?
With a smooth diamond patterned, silicone shaft, this unique toy will hit all the spots within one's precious vaginal walls without needing an external stimulator to get you over the top. The seven speeds vary between constant thrusting to slowdown/speed up, which ultimately proved to be my favorite mode because it caused my orgasms to be deliciously unpredictable. The royal purple color, easy to use button on the base and the 4 ½" insertable length combined to make this my new favorite pleasure toy!
Porn products: Ring the Alarm - Zero Tolerance
Ring! Ring! Who's home? A firmer erection is! Four red and spunky stretchy cockrings are in this collection made of TPE rubber, perfect for those starting out with gentle penis and balls blood flow restriction. With different shapes and slightly different sizes, they are simple to use and can provide a little zing for your thing during partner use. Slip 'em around the base of the penis, top of the balls, wear a few at the same time or behind the whole shebang for a little something different during the ol' ins and outs.