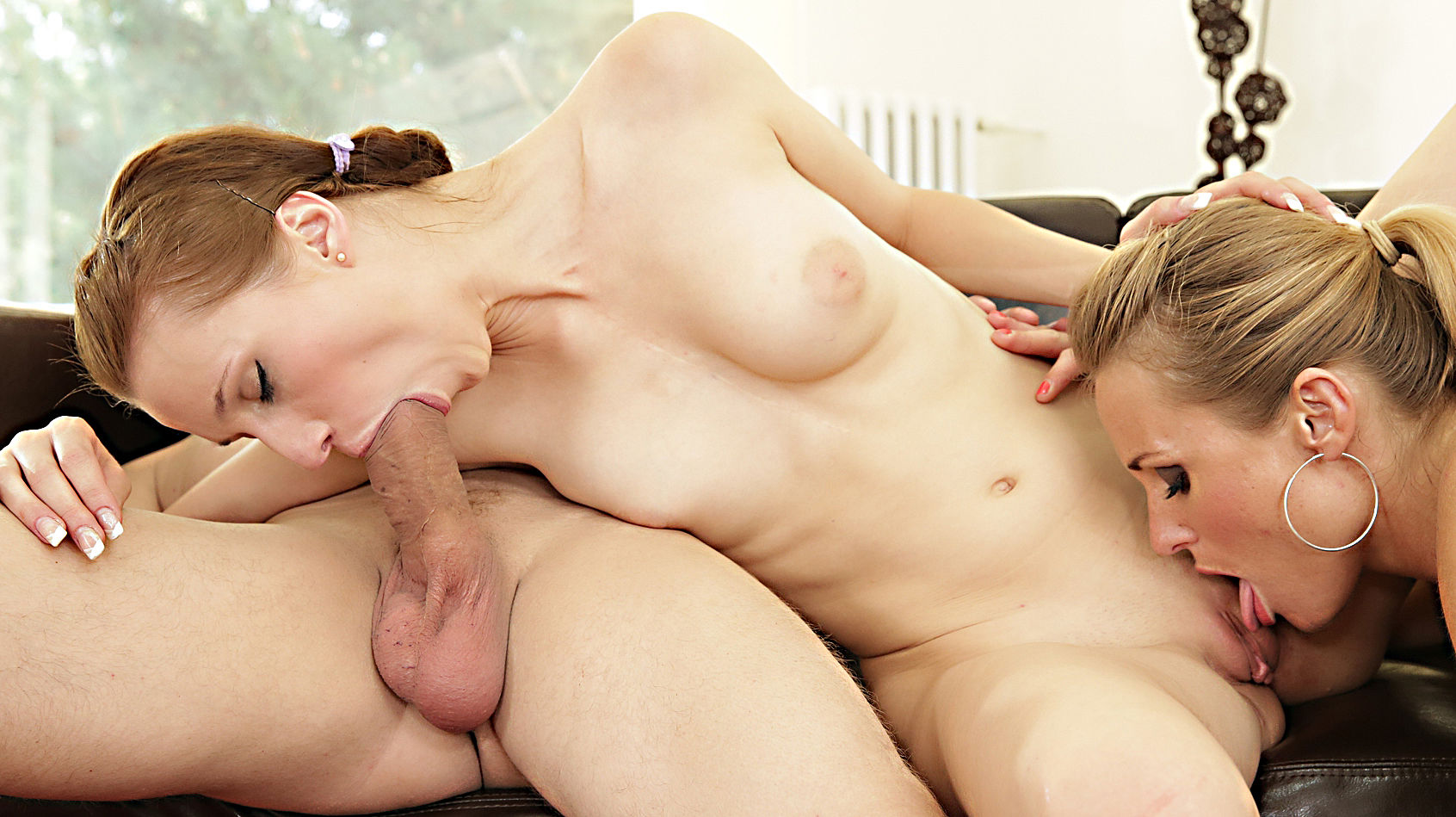 AUG 08 2020
It's tough to be in a relationship with a partner who may be more experienced than you are. Sometimes it may feel like things are going too fast in the bedroom. It's important to always be open and direct with your partner about your desires, even if it's to ask them to slow down. A loving and caring partner will listen.
It is always ideal to have sexual explorations in a loving and safe environment. Pushing yourself out of your comfort zone is great, but it's also good to be prepared. Even if you do some research on a fetish porn site or a threesome porn site or whatever flavor of kink your partner may want to explore with you. Working yourself up little by little is key. Most importantly make sure it's something you want to do and not something you feel like you have to do.
XBIZ Pleasure products for gangbangers or threesomers
Porn products: Crystal Trainer Kit - NS Novelties
Why have just one crystal clear, glass butt plug when you can get a package with three? The Crystal Trainer Kit has three, perfectly shaped, comfortable butt plugs ranging from a delicate 0.625x2.5-inches to a 1x3-inch option, topping out with a comfy 1.5x4-inch plug. They're packaged in a beautiful silver box with a clear panel to highlight the beauty of these crystal clear plugs.
Porn products: Fantasy for Her Her Ultimate Pleasure - Pipedream Products
When you can't make up your mind what kind of sex toy you want to use to pleasure yourself, along comes the Her Ultimate Pleasure. Want to use a 10-speed, penetrative vibe? Done. Want to get some suction action for intense nipple stiffening? Done. Want to use that same suction action for clit engorging passion? Done. Oh, and don't forget that little tongue that wags inside the suction cone with seven motion speeds and vibration settings to put you over the top.