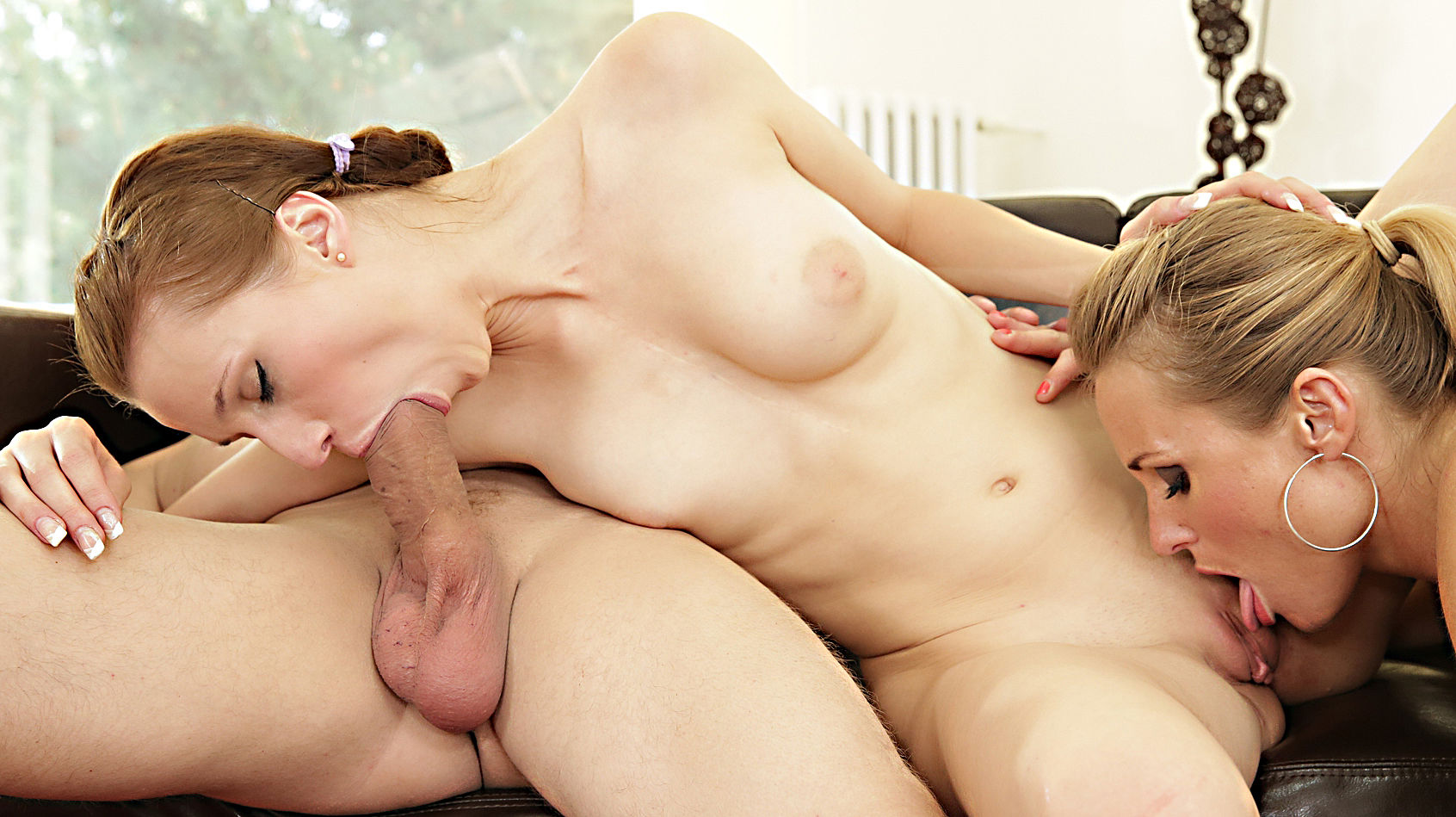 AUG 08 2019
It's tough to be in a relationship with a partner who may be more experienced than you are. Sometimes it may feel like things are going too fast in the bedroom. It's important to always be open and direct with your partner about your desires, even if it's to ask them to slow down. A loving and caring partner will listen.
It is always ideal to have sexual explorations in a loving and safe environment. Pushing yourself out of your comfort zone is great, but it's also good to be prepared. Even if you do some research on a fetish porn site or a threesome porn site or whatever flavor of kink your partner may want to explore with you. Working yourself up little by little is key. Most importantly make sure it's something you want to do and not something you feel like you have to do.
XBIZ Pleasure products for gangbangers or threesomers
Porn products: Unicorn Power - Evolved Novelties
Awwww. Unicorn Power. You're so cute! You remind me of that little pony I used to ride as a little girl.
I love your ringed horn and the sweet turquoise color that goes along with all my other girly things. I can easily slip your silicone sleeve's finger ring over my anxious pointer and play with your spiral-ringed horn before I put you into my fleshy stable. Or I might let you just poke around my stall which will make me whinny, for sure! And in case you want to visit the backyard stall, I don't have to worry because your finger ring will keep you from going in too far.
I'll be able to ride your 10 speeds to make you go faster! Faster! Faster! Because you're rechargeable, I won't have to keep buying you hay, either. I love you, my little Unicorn Power!
Porn products: Vice 2 - Aneros
I have used Aneros for some years now and have decided to upgrade to the Vice 2. It was my first piece that had a vibration function because I always thought that it was unnecessary for my experience. I quickly learned about what I was missing. The packaging displays the stimulator and all the commands, which include speed, vibration setting, and the Joy button.
The joy button was a fun feature to play with because it lets the person holding the remote control the vibrations as they see fit. Among the 18 vibrations settings I am sure most could find their preferred setting but the option to create pulses when I desired was the sort of upgrade I was looking for. Aneros has always been a go-to for me and I am absolutely pleased with this newer model. I would recommend it for any gentleman seeking something a little more.