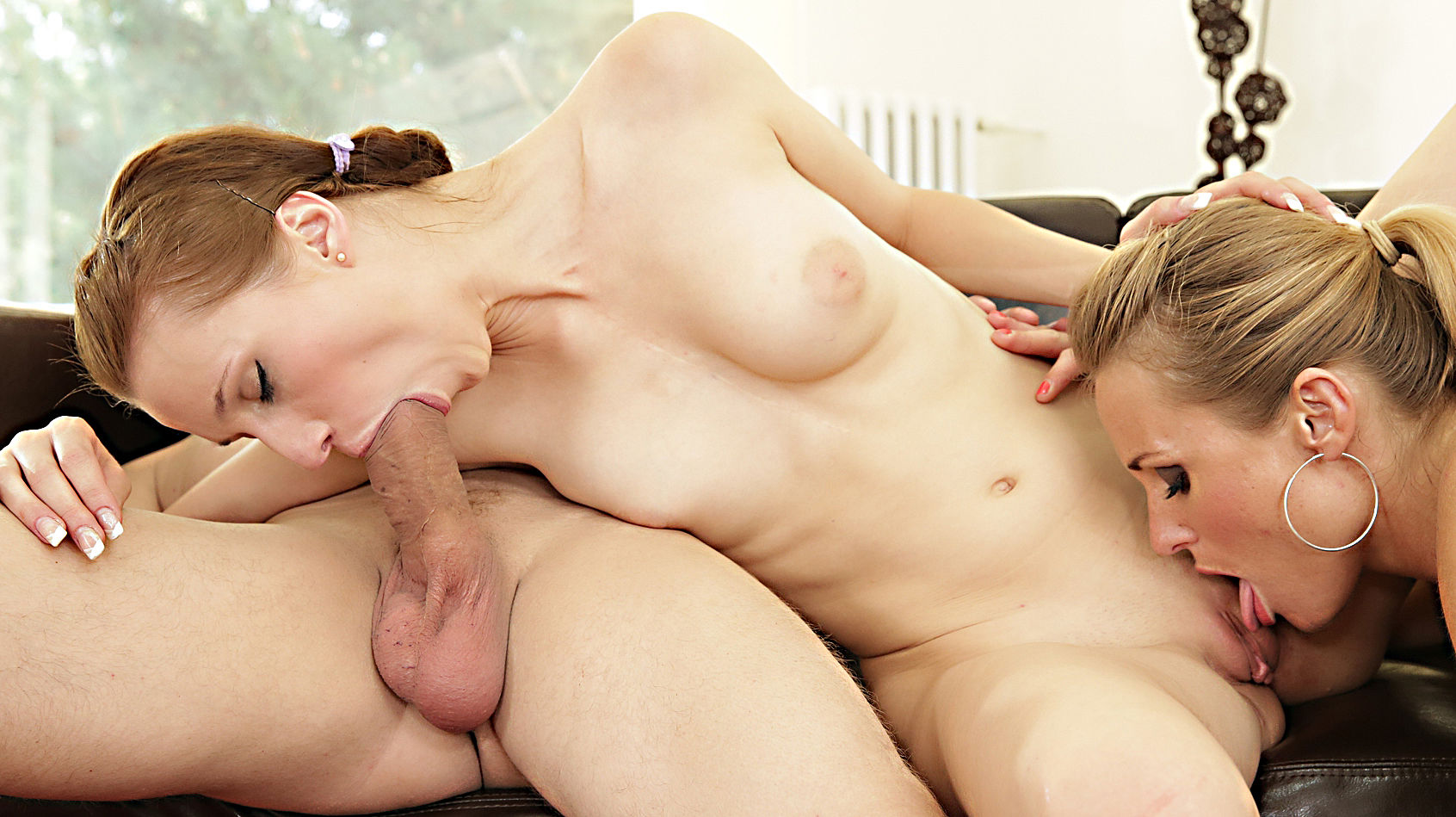 AUG 08 2019
It's tough to be in a relationship with a partner who may be more experienced than you are. Sometimes it may feel like things are going too fast in the bedroom. It's important to always be open and direct with your partner about your desires, even if it's to ask them to slow down. A loving and caring partner will listen.
It is always ideal to have sexual explorations in a loving and safe environment. Pushing yourself out of your comfort zone is great, but it's also good to be prepared. Even if you do some research on a fetish porn site or a threesome porn site or whatever flavor of kink your partner may want to explore with you. Working yourself up little by little is key. Most importantly make sure it's something you want to do and not something you feel like you have to do.
XBIZ Pleasure products for gangbangers or threesomers
Porn products: Crystal Jellies – Slim Cock with Balls – 6.5 Inch – Purple - Doc Johnson
For an inexpensive, all-purpose PVC jelly dildo, the Crystal Jellies Slim Cock will fill that cavity with no problem. Flexible and practical with a suction cup base that's easy to use with a harness, this dildo is ideal for when you leave your toy at your one-night-stand's house. They'll end up loving it as much as you did!
Porn products: Vibro Finger Wearable Stimulator - Icon Brands
The Vibro Finger Wearable Stimulator by Icon Brands comes in a typical sex toy box, perfectly suited for the pegboards of your local toy store.
Made from body-safe TPR, the translucent smoke-grey stimulator has a futuristic appeal. The toy itself is stretchy and easy to put on, making what was previously just two fingers a girthy vibrator. It definitely added extra stimulation to the finger game.