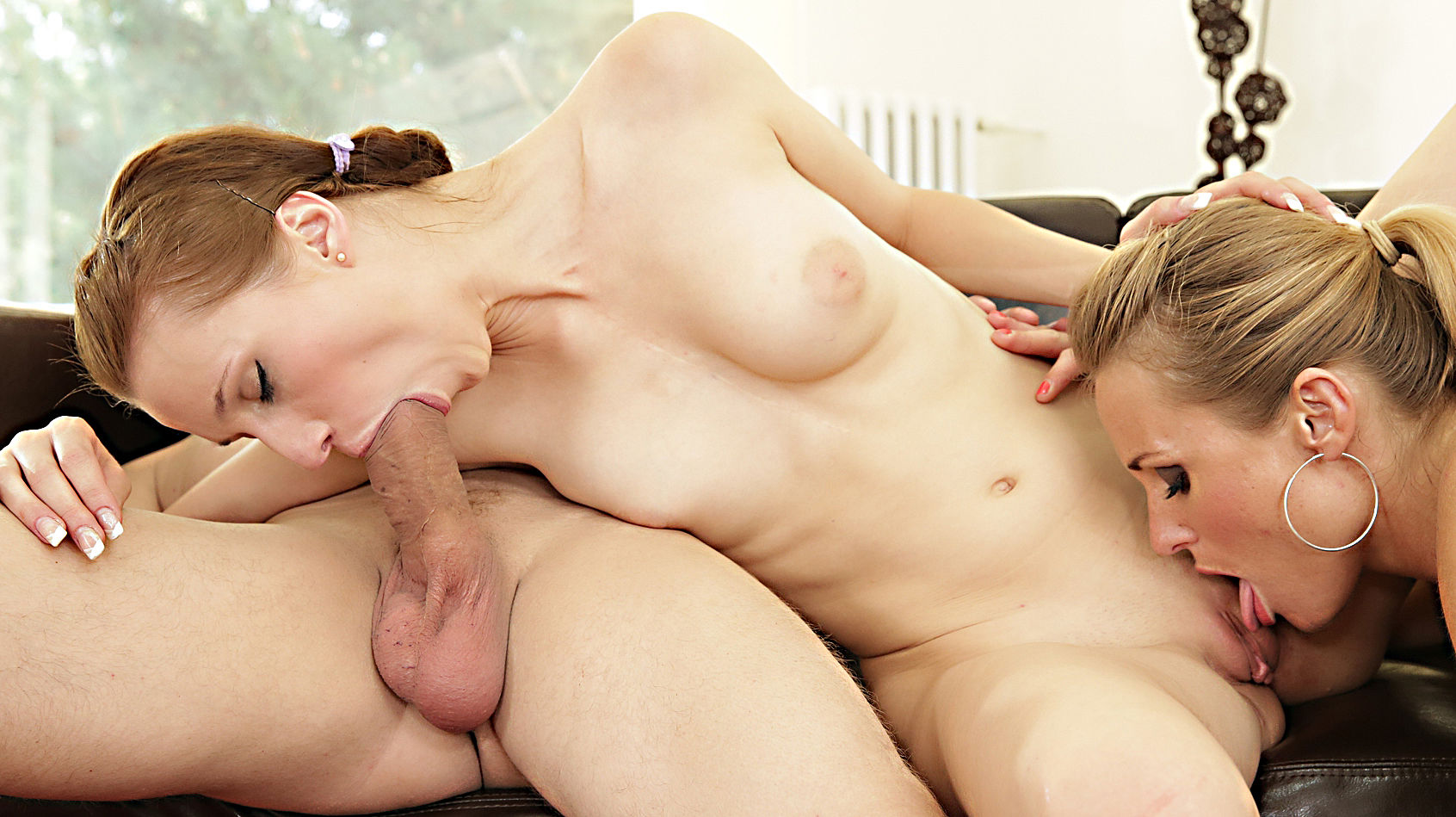 AUG 08 2021
It's tough to be in a relationship with a partner who may be more experienced than you are. Sometimes it may feel like things are going too fast in the bedroom. It's important to always be open and direct with your partner about your desires, even if it's to ask them to slow down. A loving and caring partner will listen.
It is always ideal to have sexual explorations in a loving and safe environment. Pushing yourself out of your comfort zone is great, but it's also good to be prepared. Even if you do some research on a fetish porn site or a threesome porn site or whatever flavor of kink your partner may want to explore with you. Working yourself up little by little is key. Most importantly make sure it's something you want to do and not something you feel like you have to do.
XBIZ Pleasure products for gangbangers or threesomers
Porn products: Body Search - Penthouse
This large-paned bodystocking just doesn't know when to quit being devilishly sexy. Thin straps hold this barely-there, body-hugging blend of nylon and spandex to hug every curve. The open crotch makes for easy access to do whatever you want without having to shimmy out of it. One size fits S-L and stretches enough to fit many body shapes. It's also packaged in a clever dual box; simply pull out the inner box, and it's ready to be a special, unmarked gift for that special surprise of something naughty and hot.
Porn products: Whipsmart Bondage Pleasure Swing - XGen Products
With gyms closed due to COVID, I'm unable to practice my yoga and Pilates; so, thank goodness I got to use this sexy pleasure swing instead. Giving me the ability to make moves only previously seen during a Cirque du Soleil performance, this bondage swing lets me keep my wrists and ankles in proper position while I get nailed from every conceivable angle. The thigh and body straps are padded for comfort, and there's plenty of room in the foot loops too. And because it supports up to 400 lbs., I don't have to worry about that extra weight I gained during the pandemic.