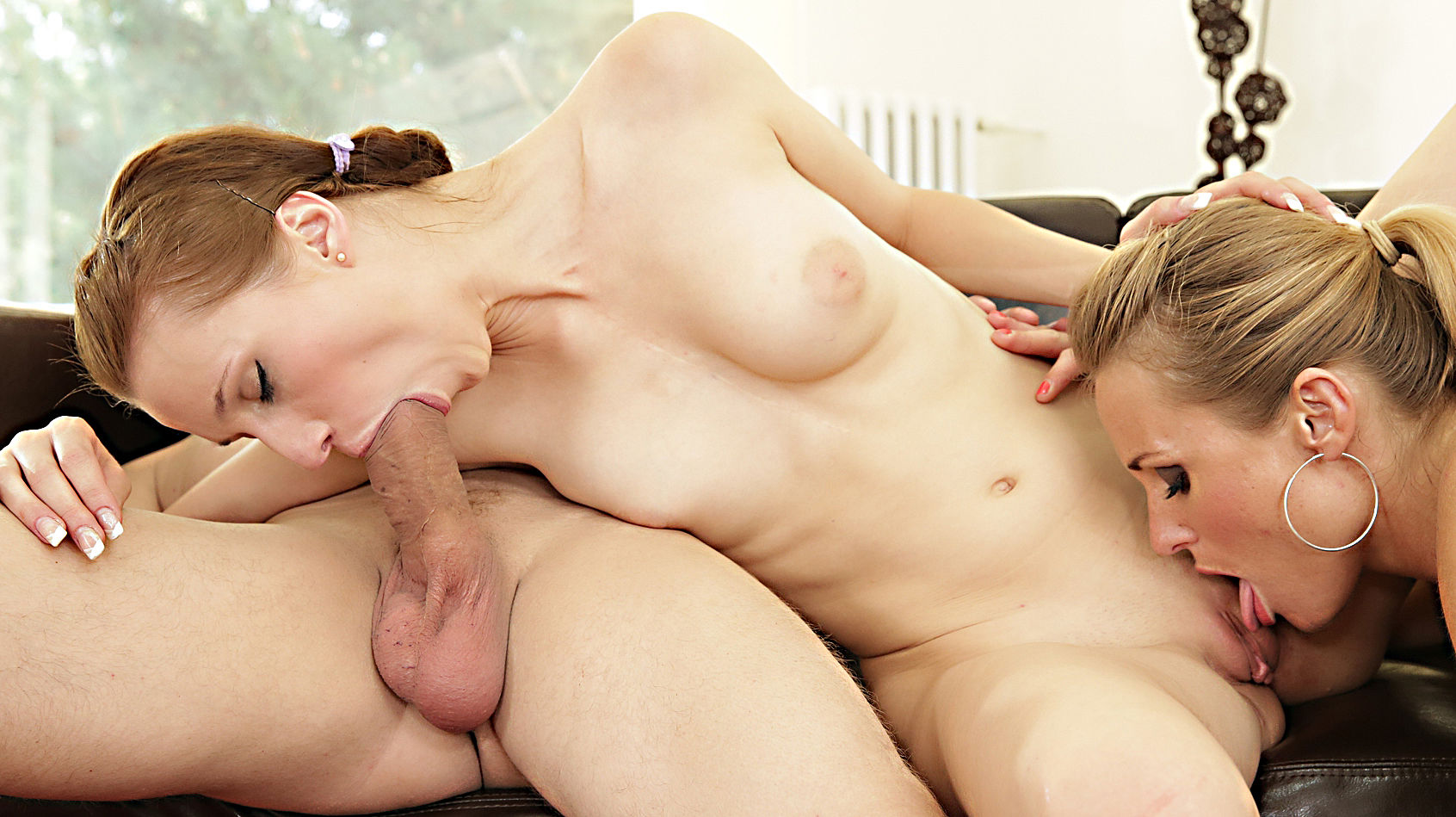 AUG 08 2018
It's tough to be in a relationship with a partner who may be more experienced than you are. Sometimes it may feel like things are going too fast in the bedroom. It's important to always be open and direct with your partner about your desires, even if it's to ask them to slow down. A loving and caring partner will listen.
It is always ideal to have sexual explorations in a loving and safe environment. Pushing yourself out of your comfort zone is great, but it's also good to be prepared. Even if you do some research on a fetish porn site or a threesome porn site or whatever flavor of kink your partner may want to explore with you. Working yourself up little by little is key. Most importantly make sure it's something you want to do and not something you feel like you have to do.
XBIZ Pleasure products for gangbangers or threesomers
Porn products: Trinity Vibes Dual Vibrating Penis Head Teaser - XR Brands
If you have ever wanted to do a sci-fi movie with your genitals, this would be a go-to prop. Luckily the clear plastic clamshell offers a personal view of the toy but the magic happens on the back of the paper insert, providing visual instructions on how to use this device on a flesh-covered dong. The "glove" fits around the head of the penis and is textured for intense sensation.
Porn products: Wet Elite Femme - Trigg Labs
Femme by Wet Elite's bottle is cloaked in a lace print. The lube itself has no scent and has a silky feel. Its formula is a hybrid fusion that offers the benefits of water and silicone, making it long-lasting and perfect for foreplay, penetration and even massages. The lube was easy to clean up after we used it and it's become my favorite for use with toys.