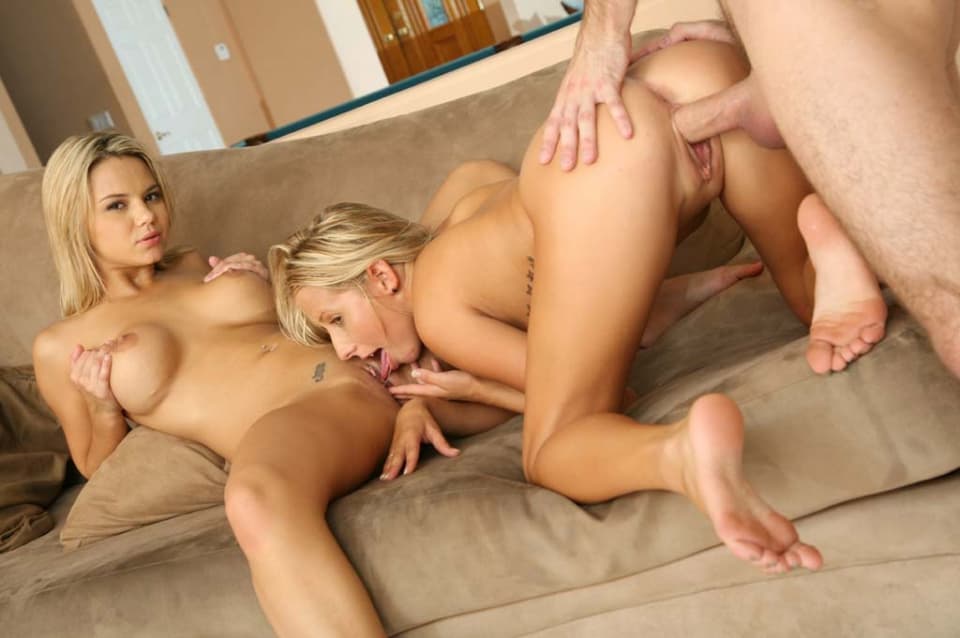 AUG 16 2020
Although orgy porn and threesome porn are popular porn genres, when it comes to relationships it seems that three is NOT company. In fact, many people in monogamous relationships would pale at the thought of their partners so much as looking in the direction of the opposite sex in a covetous manner, much less actually participating in sexual or romantic acts with them. There is, however, a rise in popularity when it comes to polyamory.
Many men and women are finding that they are willing and eager to participate in polyamorous relationships. Could it be that these brave souls are pioneering a brave new world? In a world filled with divorce and unhappy marriages perhaps the idea of sharing and experiencing different partners with the blessing of your spouse is not a ludicrous one.
XBIZ Pleasure products for gangbangers or threesomers
Porn products: Diamond Collection Deluxe Universal Buckle Cuffs - Whipsmart
The blue color of these cuffs is very eye-catching and makes one want to get cuffed just to wear that amazing color against your skin. There is great padding inside to give you some comfort on the wrists and ankles.
The chain has great length to be able to take charge of the wearer. The cuff's buckles have a several holes for easy adjustments. This is an amazing product for kinky play for all people, beginner to advanced. Bonus — it comes with a one-year warranty.
Porn products: Universal Douche - Nasstoys
When you want your anal activities to be sphincter sparkling clean without that pesky poop interfering with the magic moment, grab the Universal Douche by Nasstoys. The just-squishy-enough bulb has two, slender nozzles that are not intimidating in length or width so even the most nervous novices can safely slide them inside without pinching or pain.
The package has a lovely "unisex" logo on it allowing it to shy away from the typical gay men's packaging – as if they're the only ones that use douche prior to anal sex.
Oh, "douche" means "shower" in French and how it was co-opted to be used for internal cleaning beats the shit out of me.