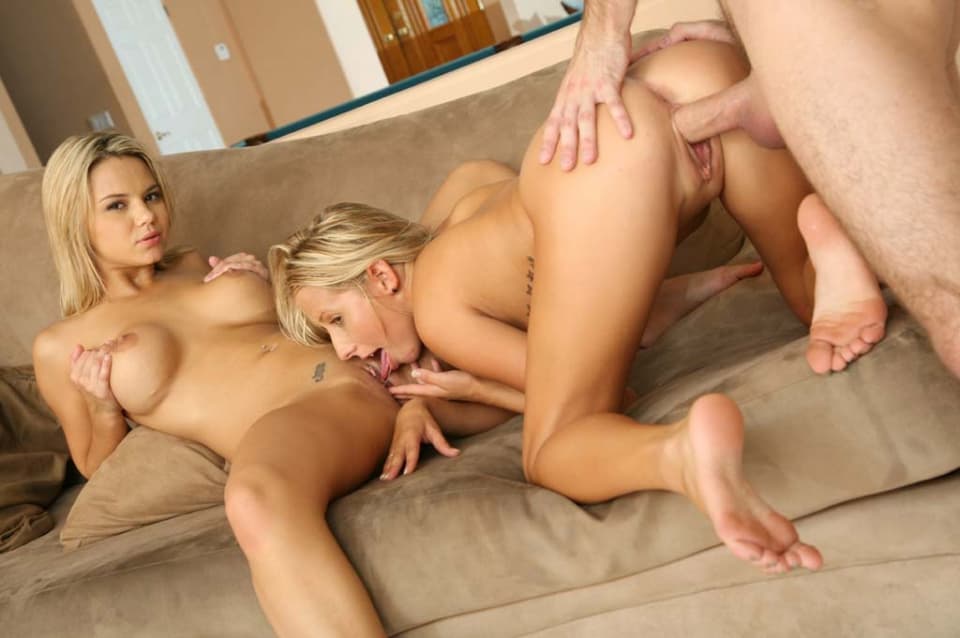 AUG 16 2019
Although orgy porn and threesome porn are popular porn genres, when it comes to relationships it seems that three is NOT company. In fact, many people in monogamous relationships would pale at the thought of their partners so much as looking in the direction of the opposite sex in a covetous manner, much less actually participating in sexual or romantic acts with them. There is, however, a rise in popularity when it comes to polyamory.
Many men and women are finding that they are willing and eager to participate in polyamorous relationships. Could it be that these brave souls are pioneering a brave new world? In a world filled with divorce and unhappy marriages perhaps the idea of sharing and experiencing different partners with the blessing of your spouse is not a ludicrous one.
XBIZ Pleasure products for gangbangers or threesomers
Porn products: Body Bling Breathless - Doc Johnson
I am a sucker for anything that sparkles, so this toy got me right away. Then I took it out of the box and loved it even more. It's made of Secondskin Soft Silicone that feels amazing to the touch. The jeweled button lets you control the eight powerful functions for orgasm bliss. The long flexible bunny ears hug the clitoris in the best way. The shape also makes it easy to wear with a pair of panties as well.
Porn products: The Femme Fountain - BOA Toys
When you're a woman, there's nothing else like relaxing under a gently running waterfall with your legs spread wide open and letting the firm trickle of water dance across your clit. But trying to find that elusive waterfall while having the privacy to moan and groan can be challenging — so the Femme Fountain is out to change that.
Simply immerse the body of the fountain in the tub, adhere the base to a bathtub wall with the suction cup, aim the flower-encircled nozzle directly at your pleasure point, press a button and voila! A steady stream of water spurts out like a fountain to create an arc of pleasure to let you squeal in ecstasy and relax at the same time!