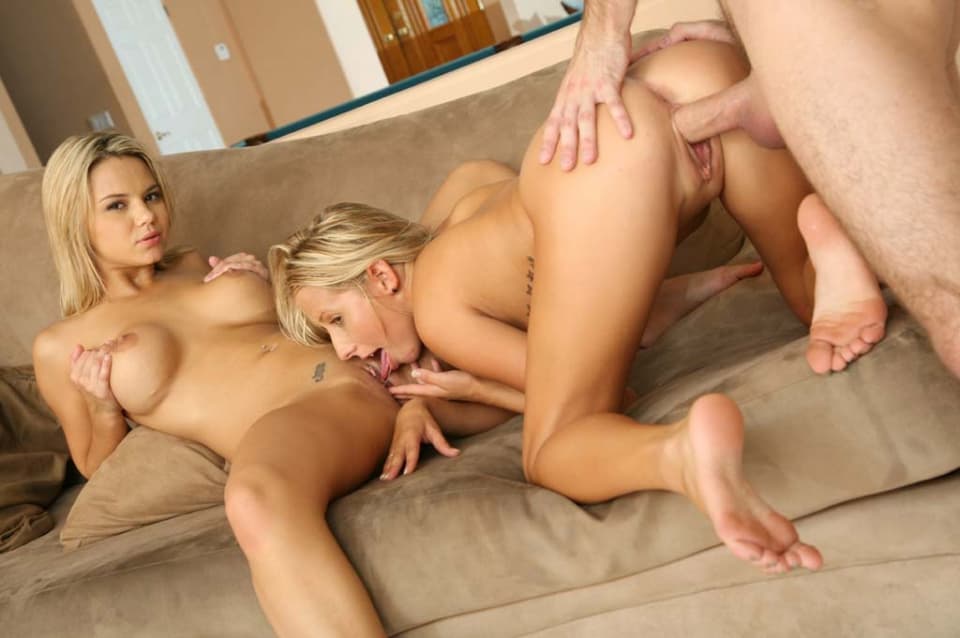 AUG 16 2021
Although orgy porn and threesome porn are popular porn genres, when it comes to relationships it seems that three is NOT company. In fact, many people in monogamous relationships would pale at the thought of their partners so much as looking in the direction of the opposite sex in a covetous manner, much less actually participating in sexual or romantic acts with them. There is, however, a rise in popularity when it comes to polyamory.
Many men and women are finding that they are willing and eager to participate in polyamorous relationships. Could it be that these brave souls are pioneering a brave new world? In a world filled with divorce and unhappy marriages perhaps the idea of sharing and experiencing different partners with the blessing of your spouse is not a ludicrous one.
XBIZ Pleasure products for gangbangers or threesomers
Porn products: Booty Sparks Pink Rose Glass Anal Plug Medium - XR Brands
This lightweight plug features a beautiful glass rose at the end while the smooth metal makes it easy to slip in and out thanks to Booty Spark's distinctively shaped shaft. Measuring 2-¾" long and 1-¼" wide, this plug is balanced perfectly and will stay put in sexy sphincters.
Porn products: XP Play Gear Sex Gear Storage Bag - Perfect Fit Brand
This storage bag is just what I needed: it holds my favorite four toys, a bottle of lube, and toy cleaner with ease. XP Play Gear Sex Gear Storage Bag makes a weekend getaway a breeze as it fits perfectly in my luggage so I don't have to worry about my toys rolling around and possibly turning on. I love the bag's draw string closure that makes it super easy to open and close. The bag's material keeps toys from getting covered in lint (and other fuzzies). Keeping the bag fresh and clean is easy – I just wash it with the rest of my laundry.