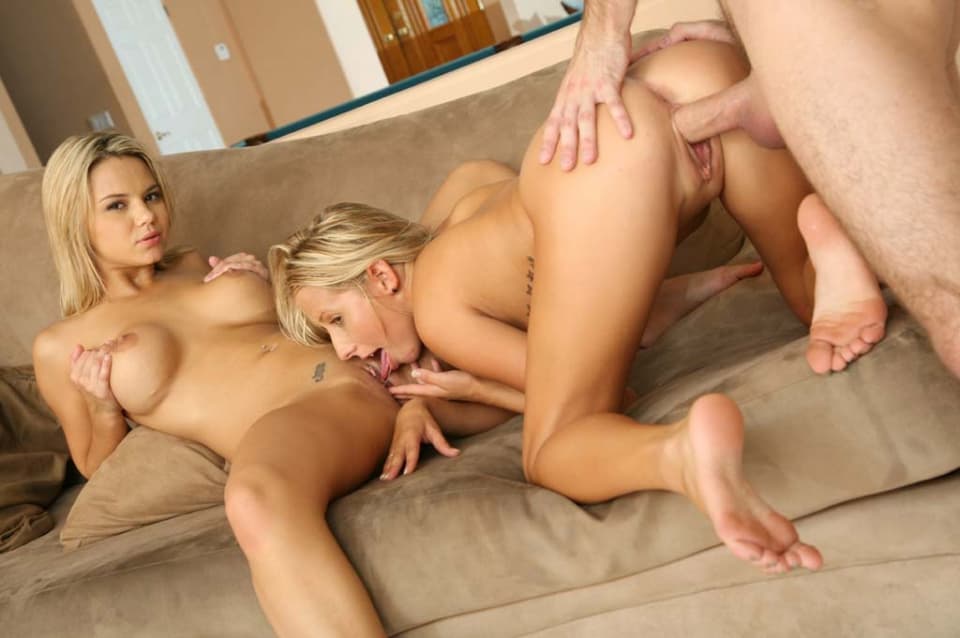 AUG 16 2021
Although orgy porn and threesome porn are popular porn genres, when it comes to relationships it seems that three is NOT company. In fact, many people in monogamous relationships would pale at the thought of their partners so much as looking in the direction of the opposite sex in a covetous manner, much less actually participating in sexual or romantic acts with them. There is, however, a rise in popularity when it comes to polyamory.
Many men and women are finding that they are willing and eager to participate in polyamorous relationships. Could it be that these brave souls are pioneering a brave new world? In a world filled with divorce and unhappy marriages perhaps the idea of sharing and experiencing different partners with the blessing of your spouse is not a ludicrous one.
XBIZ Pleasure products for gangbangers or threesomers
Porn products: Mini Halo Wireless 20x - ThatsPersonal.com
Compact and rechargeable, this silicone-encased wand sports 20 different speeds of pleasure. In four gorgeous and trendsetting colors with easy-to-use buttons on the side of the wand, this quiet powerhouse is perfect for solo use or sliding it around for partner fun. The flexible head allows for light vibrations or heavy-duty strength when applying it full force to anywhere your body desires. Little raised nubbies on the shaft make it easy to grip, and it's simple to clean with toy cleaner or baby wipes. A welcome addition to my toy box and to yours, too!
Porn products: G Ball - Blush - Blush Novelties
Being a big G-spot gal (literally and figuratively), I couldn't wait to put this nifty little vibe inside, well, you know where. The stiff shaft and uniquely shaped head sport a flatter surface than usual and still have a bulb-type head, perfect for getting it in there. What makes this one different is the moving ball in the center of the flattened head; so, with a tilt of the toy when nestled inside, it feels like a little finger doing its thing against my G-spot. The ten functions and vibrations got the job done, and thank goodness it's waterproof because, well, you know what I mean. It provided me with plenty of wet fun and pleasure!