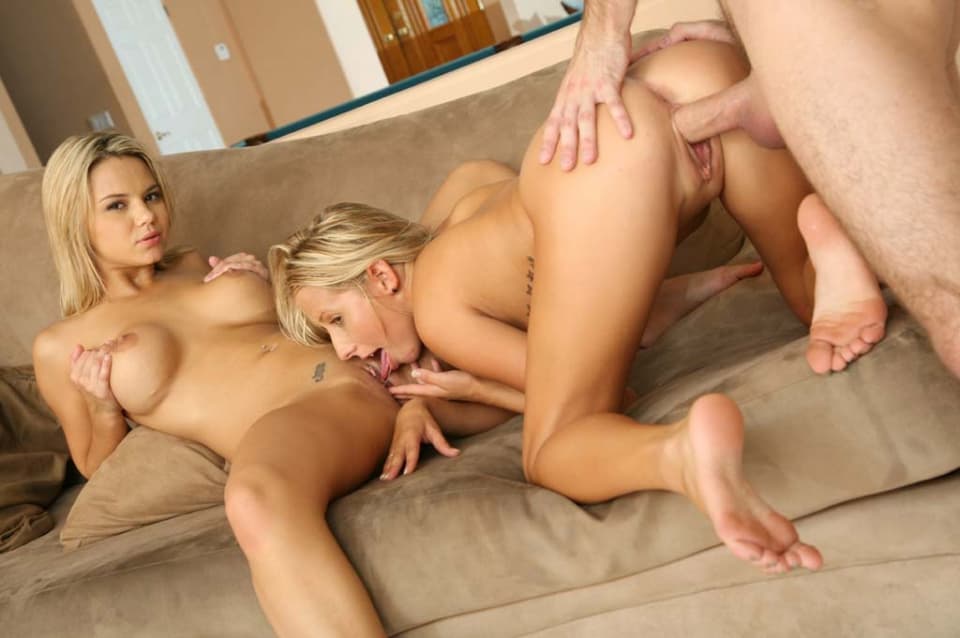 AUG 16 2018
Although orgy porn and threesome porn are popular porn genres, when it comes to relationships it seems that three is NOT company. In fact, many people in monogamous relationships would pale at the thought of their partners so much as looking in the direction of the opposite sex in a covetous manner, much less actually participating in sexual or romantic acts with them. There is, however, a rise in popularity when it comes to polyamory.
Many men and women are finding that they are willing and eager to participate in polyamorous relationships. Could it be that these brave souls are pioneering a brave new world? In a world filled with divorce and unhappy marriages perhaps the idea of sharing and experiencing different partners with the blessing of your spouse is not a ludicrous one.
XBIZ Pleasure products for gangbangers or threesomers
Porn products: Aqua Bunny - Evolved Novelties
I've always fantasized about using a wood honey dipper as a sex toy but never used one because the thought of splinters in my snatch is not a turn on. Lo and behold, along comes the waterproof Aqua Bunny with, guess what? A head that's shaped like a honey dipper! The ridges feel wonderful inside (just like I fantasized about) and the flexible shaft makes it easy to reach the sides of my honey jar. The well rounded, clit stimulating ears tickle just the right spot while I enjoy the multi-speed and functions of the shaft and rabbit. The easy-to-use controls let me live out my honey dipper fantasies safely and pleasurably. Lucky me!
Porn products: Tiani Amber Rose Gold - LELO
The Tiani Amber Rose Gold Couples Massager by LELO is a semi insertable vibrating toy meant to bring pleasure to the wearer and the penetrator. The toy is just like the LELO Tiani, but with a unique color palette. Instead of a silver band on the top portion of the vibrator, it is pink. It also features a photo of the sexy model and sex-positive activist Amber Rose on the front of the box.
The toy itself is fabulous. It is well made and easy to use once you practice. We didn't get too complicated with the wrist-motion controls, but if you'd like, you can make this thing a part of your dance. If you have used LELO couples massagers in the past and felt like the clitoral stimulation wasn't in the right spot, give the Tiani a try. It is clear LELO has been developing this portion of the toy to fit better.