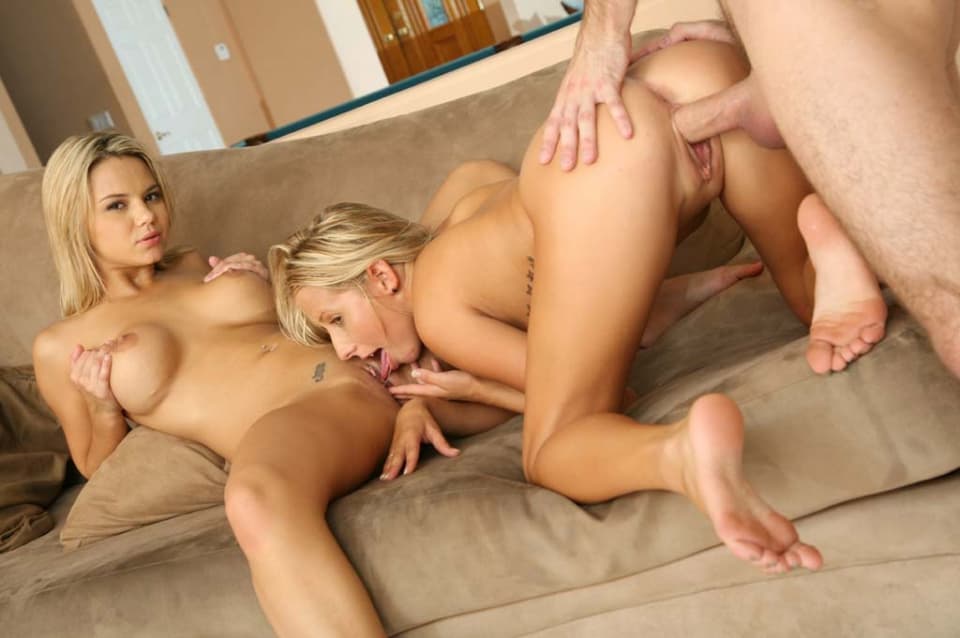 AUG 16 2020
Although orgy porn and threesome porn are popular porn genres, when it comes to relationships it seems that three is NOT company. In fact, many people in monogamous relationships would pale at the thought of their partners so much as looking in the direction of the opposite sex in a covetous manner, much less actually participating in sexual or romantic acts with them. There is, however, a rise in popularity when it comes to polyamory.
Many men and women are finding that they are willing and eager to participate in polyamorous relationships. Could it be that these brave souls are pioneering a brave new world? In a world filled with divorce and unhappy marriages perhaps the idea of sharing and experiencing different partners with the blessing of your spouse is not a ludicrous one.
XBIZ Pleasure products for gangbangers or threesomers
Porn products: Frisky Pinpoint Rocket - XR Brands
If you are a fan of the rocket type toys, you will most definitely enjoy this new take on the genre. It takes the simple base you know and love and adds a silicone tip to tickle and stimulate your most sensitive areas with precision. The soft flexible tip flicks with ease and, thanks to its slim design, can truly be used to stimulate every nook and cranny on the body. Easy-to-use controls and strong vibration make it a particularly good choice for beginners and couples.
Porn products: Tremble Tickle - CalExotics
As the name suggests, you'll likely be trembling with orgasms when all is said and done after encountering the Tremble Tickle. This small but powerful vibe is built ergonomically to hit your G-spot or stimulate your clitoris, depending.
Its compact design also makes it great for travel and to use during foreplay. The included memory chip means you'll never have to guess about that amazing setting you found last time, plus a one-year warranty makes this a no-brainer of a purchase.