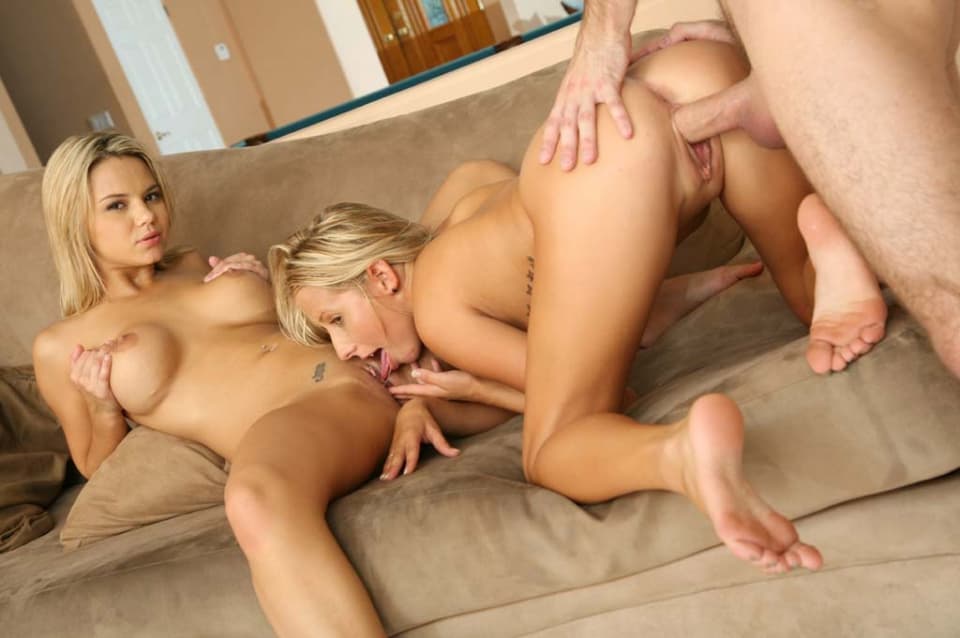 AUG 16 2023
Although orgy porn and threesome porn are popular porn genres, when it comes to relationships it seems that three is NOT company. In fact, many people in monogamous relationships would pale at the thought of their partners so much as looking in the direction of the opposite sex in a covetous manner, much less actually participating in sexual or romantic acts with them. There is, however, a rise in popularity when it comes to polyamory.
Many men and women are finding that they are willing and eager to participate in polyamorous relationships. Could it be that these brave souls are pioneering a brave new world? In a world filled with divorce and unhappy marriages perhaps the idea of sharing and experiencing different partners with the blessing of your spouse is not a ludicrous one.
XBIZ Pleasure products for gangbangers or threesomers
Porn products: Avant Suns Out - Blush Novelties
This toy is so freaking pretty! The color pallet is amazing, and I love it so much. It just makes you happy to look at it. It kind of looks like a cool art piece as well; you know, I love a toy that you can decorate with. Individually crafted with your pleasure in mind, this new dildo from Blush is fabulous. It's made with their high-quality Puria platinum-cured silicone and is equipped with a strong suction cup base. Stick it anywhere you want! Harness-compatible, it comes with a five-year warranty. The curves make it wonderful for either vaginal or anal stimulation, and it is non-porous; you can even boil it to clean it. Blush's toy holds warmth well for temperature play, and it will make a great addition to your Blush line of dildos. Blush offers a wide variety of colors, shapes and sizes, and I highly recommend them for your stores. This toy fits great on either a store's dildo wall or in the strap-on section. It hangs nicely but is also made to be displayed on shelves. And it has nice packaging that doesn't seem too busy or overwhelming.
Porn products: Strap U Ride the Rainbow - XR Brands
Add some pride to your ride with this vegan-friendly "leather"-paneled harness, which is surrounded by adjustable nylon rainbow straps. Fitting up to a 56" waist and with one 1 ¼" and one 1 ½" snap-out silicone ring, this easy-to-wear harness will accommodate many different-sized dildos for all your poking pleasure. The straps encircle the waist and go under the butt, and the easy-to-clean front panel dries in a jiffy; just make sure to hand-dry the metal, nickel-free snaps. Get it just in time for Pride Month!