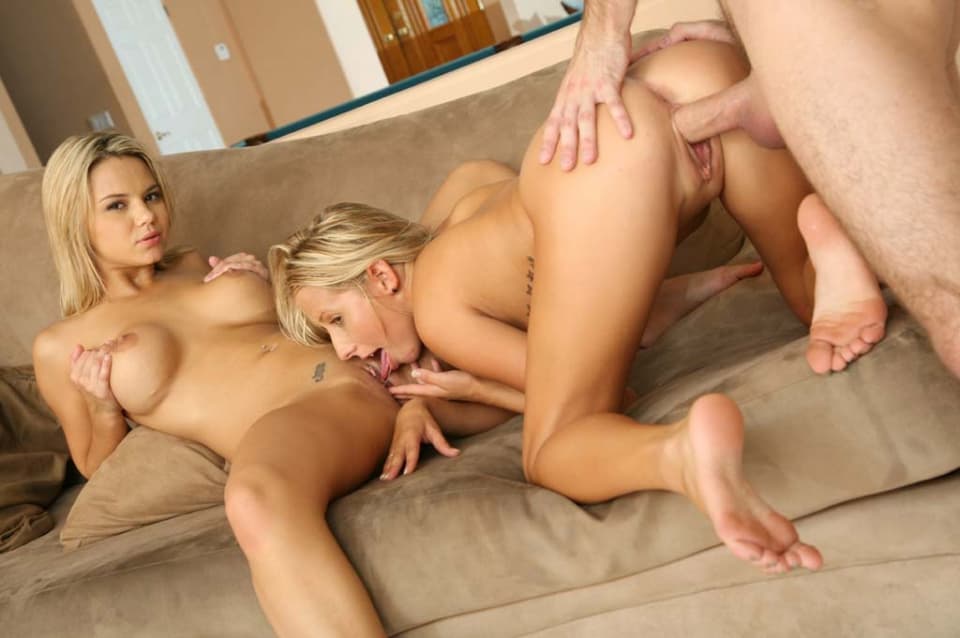 AUG 16 2021
Although orgy porn and threesome porn are popular porn genres, when it comes to relationships it seems that three is NOT company. In fact, many people in monogamous relationships would pale at the thought of their partners so much as looking in the direction of the opposite sex in a covetous manner, much less actually participating in sexual or romantic acts with them. There is, however, a rise in popularity when it comes to polyamory.
Many men and women are finding that they are willing and eager to participate in polyamorous relationships. Could it be that these brave souls are pioneering a brave new world? In a world filled with divorce and unhappy marriages perhaps the idea of sharing and experiencing different partners with the blessing of your spouse is not a ludicrous one.
XBIZ Pleasure products for gangbangers or threesomers
Porn products: Booty Sparks Purple Glitter Gem Anal Plug Set - XR Brands
I might need some more of these so I can pull a Miley Cyrus and put some around my house for decoration. This acrylic glitter anal plug set is one of my new favorite sets! They had me at glitter. Adorn your behind with these beautiful plugs that will make your derriere look fancy. Base of the plugs are shaped to look like gems and people will think you are sparkling back there. Tapered shapes for easy insertion and a comfortable feel. They just make me happy! I need them all.
Porn products: Nora - Lovense
This toy is coming out at the perfect time. App toys are a very big seller now. In a time when you need new ways to connect to people, this item is sure to get that done. On its own, this dual vibe provides amazing vibrations and G-spot stimulation, as well as multiple functions for enhanced sensation. Use it with the app and take the excitement up a notch or two! You can easily control all the functions or let someone else control the app whether they are in the same room or across the world.
Need to feel more connected? Use this item along with one of their compatible strokers and they will sync together and react based on each person's movements no matter where each of the two people are in the world! This item provides a wonderful way to have intimacy in a time when that can be hard. It provides multiple hours of use with each charge.
Retailers, if you can have one of these out to show customers along with its complementing toy, that's a sure way to get them interested. Once they see how the toys can interact, they will be hooked — which is a great way to sell more than one item.