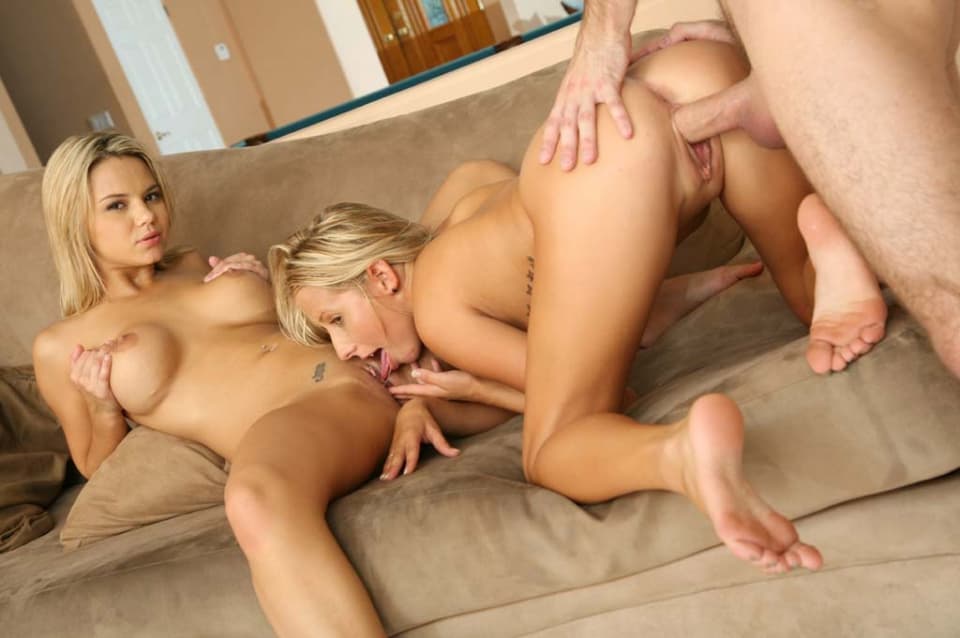 AUG 16 2021
Although orgy porn and threesome porn are popular porn genres, when it comes to relationships it seems that three is NOT company. In fact, many people in monogamous relationships would pale at the thought of their partners so much as looking in the direction of the opposite sex in a covetous manner, much less actually participating in sexual or romantic acts with them. There is, however, a rise in popularity when it comes to polyamory.
Many men and women are finding that they are willing and eager to participate in polyamorous relationships. Could it be that these brave souls are pioneering a brave new world? In a world filled with divorce and unhappy marriages perhaps the idea of sharing and experiencing different partners with the blessing of your spouse is not a ludicrous one.
XBIZ Pleasure products for gangbangers or threesomers
Porn products: Booty Sparks Black Heart Gem Medium Anal Plug - XR Brands
When you want to dress up your derriere with the perfect touch of a black heart gem, this nickel-free, aluminum alloy plug is just for you. The 1 ¼"-wide, spade- shaped plug snuggles inside, and the sturdy, thin neck stays put within one's eager butthole. This plug is comfortably weighted for an extra touch of stimulation pleasure; simply slip it inside with any kind of lube for glorious, black-hearted, adorned butt cheeks. It's the sexiest way to say "I love you."
Porn products: Smooth Tooshy - Evolved Novelties
Smooth Tooshy is the squishiest and softest butt plug I have ever touched! The way this butt plug feels is amazing! Honestly, it feels like it is wrapped in a cloud; the silicone is so soft. I loved the feel so much I just held on to it for so long. This butt plug is definitely for experienced anal play folks because of the size; the length and girth require more anal training for use, but it is well worth it. The remote control allows for easy switching through the different patterns and intensities. The flexibility of the neck of the plug allows for movement while wearing without discomfort.