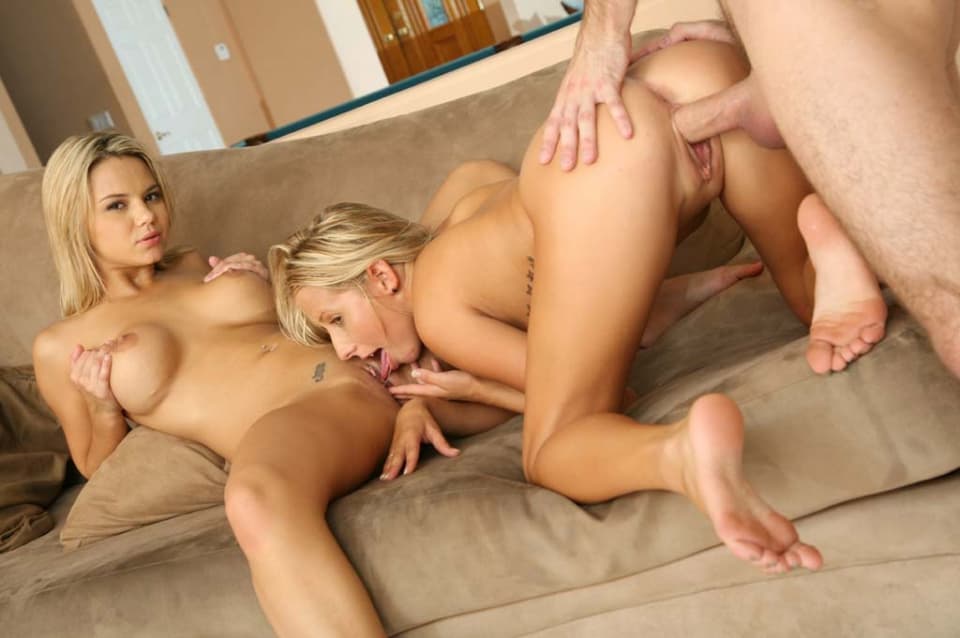 AUG 16 2020
Although orgy porn and threesome porn are popular porn genres, when it comes to relationships it seems that three is NOT company. In fact, many people in monogamous relationships would pale at the thought of their partners so much as looking in the direction of the opposite sex in a covetous manner, much less actually participating in sexual or romantic acts with them. There is, however, a rise in popularity when it comes to polyamory.
Many men and women are finding that they are willing and eager to participate in polyamorous relationships. Could it be that these brave souls are pioneering a brave new world? In a world filled with divorce and unhappy marriages perhaps the idea of sharing and experiencing different partners with the blessing of your spouse is not a ludicrous one.
XBIZ Pleasure products for gangbangers or threesomers
Porn products: Pleasure Cherry Kegel Balls - Voodoo Toys
This kit is delightful and if you are looking for a good one for kegel exercises this is a great purchase. I am all about being healthy and exercise for my body, which includes all parts of my body — got to keep those muscles tight.
The fact that all the balls are shaped as cherries, I absolutely love. I am a sucker for a cute sex toy. I want to use them more because of that. Each of the cherries is a different weight for you to play around with and find your perfect one. Each weight is a different color to made things easy. Just don't leave them in the kitchen!
Porn products: Neon Diamond Net Thigh High Stockings - XGen Products
Adding some extra razzle-dazzle to any outfit just got a whole lot easier with these sexy thigh-highs from Xgen.
The Neon Diamond Net Thigh High Stockings from Xgen are guaranteed to make any outfit over the top. They're super-stretchy and move with you, making them extremely comfortable to wear. They stay in place and don't slip and pairs well with your favorite high heels, over some white or black stockings, and they look fabulous all on their own, of course. They'll be a great addition to anyone's lingerie collection.