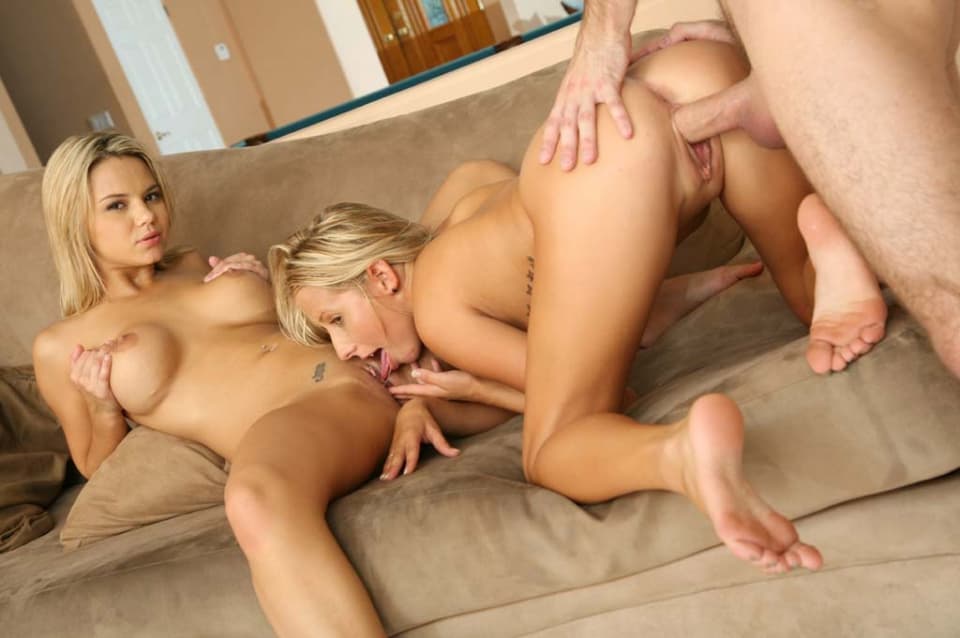 AUG 16 2019
Although orgy porn and threesome porn are popular porn genres, when it comes to relationships it seems that three is NOT company. In fact, many people in monogamous relationships would pale at the thought of their partners so much as looking in the direction of the opposite sex in a covetous manner, much less actually participating in sexual or romantic acts with them. There is, however, a rise in popularity when it comes to polyamory.
Many men and women are finding that they are willing and eager to participate in polyamorous relationships. Could it be that these brave souls are pioneering a brave new world? In a world filled with divorce and unhappy marriages perhaps the idea of sharing and experiencing different partners with the blessing of your spouse is not a ludicrous one.
XBIZ Pleasure products for gangbangers or threesomers
Porn products: Heroine - Evolved Novelties
For the longest time, a nice, plain rechargeable silicone vibrator was usually a little complex to use but not anymore. Evolved's Heroine is a refreshingly simple shape with only two buttons on the bottom of the pearl essence base: one for on/off and the other to glide through the 7 speeds and functions.
The convenient size of 7 1/2" overall with a just-shy-of 1 1/2" bulbous head, make the Heroine the perfect size for a beginner who wants more than a simple, battery powered vibe but doesn't want (or need) all the over-the-top complexities of a fancy rechargeable vibe. This would be a perfect gift when you're not sure if the recipient prefers inside or outside stimulation as the shape easily conforms to providing both.
Porn products: 2-Piece Lace Chemise & Panty Set With Garters - Baci
Baci has a wide array of items to spice up the night. Their newest little set is sure to make everyone's mouths water once you put it on. This two-piece set is very high quality; the material feels heavenly against the skin. The chemise has lace accents with adjustable straps and garters. It hugs all your curves in just the right areas. The panty matches perfectly and completes the set. This is great to wear underneath your outfit for a night on the town. You will love how it looks.