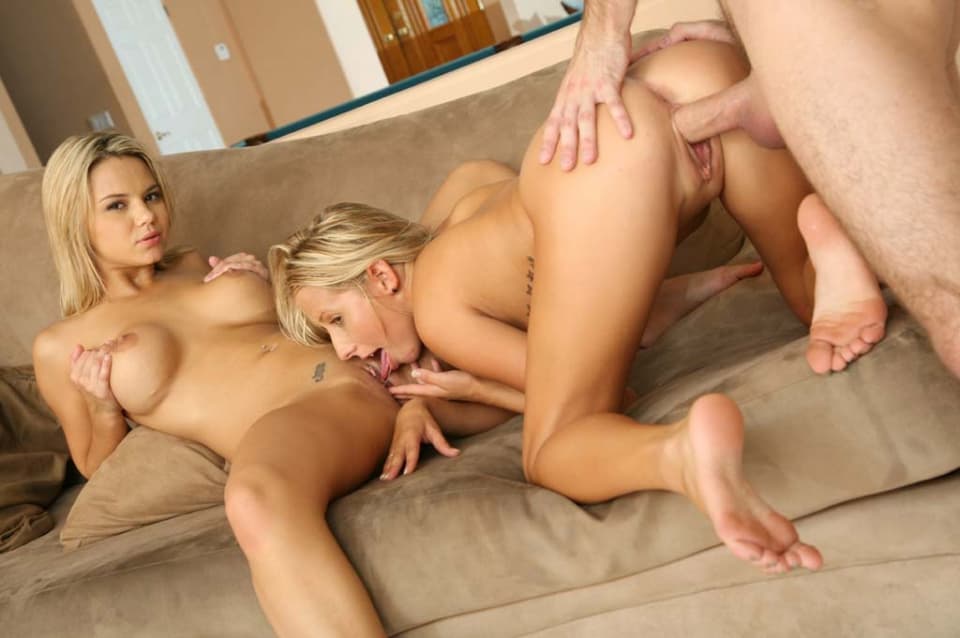 AUG 16 2022
Although orgy porn and threesome porn are popular porn genres, when it comes to relationships it seems that three is NOT company. In fact, many people in monogamous relationships would pale at the thought of their partners so much as looking in the direction of the opposite sex in a covetous manner, much less actually participating in sexual or romantic acts with them. There is, however, a rise in popularity when it comes to polyamory.
Many men and women are finding that they are willing and eager to participate in polyamorous relationships. Could it be that these brave souls are pioneering a brave new world? In a world filled with divorce and unhappy marriages perhaps the idea of sharing and experiencing different partners with the blessing of your spouse is not a ludicrous one.
XBIZ Pleasure products for gangbangers or threesomers
Porn products: Adam & Eve Red Heart Gem Glass Plug Set - Evolved Novelties
This is such an adorable set of butt plugs. I love that the base is actually heart-shaped, and the red gem really pops with the glass outlining it. I like that they are glass because it keeps them cool all the time, and I can use them for different types of temperature play anally. I think the size increases are perfect. I loved that each butt plug came wrapped in bubble wrap, because I was curious about that in terms of packaging and shipping. They are in perfect condition, with no chips, no scratches, nothing. I can't wait to use these to celebrate Valentine's Day.
Porn products: Adam & Eve 6-Piece Penis Ring Set - Evolved Novelties
There are endless possibilities with Adam & Eve's 6-Piece Ring Set. Adam & Eve offers six choices to find the right size ring for your cock (sizes: 1.02" – 2.24" inner width). These rings are made of silicone and very stretchy; the stretchiness allows you to slide them down your shaft for a snug fit, creating longer lasting erections during intercourse. And the larger rings can be used for your shaft as well as your testicles. These rings are body-safe, waterproof, and easy to clean. Did I mention they come with a 5-year warranty as well? This 6-Piece Ring Set should be a staple in every penis owner's toy box.