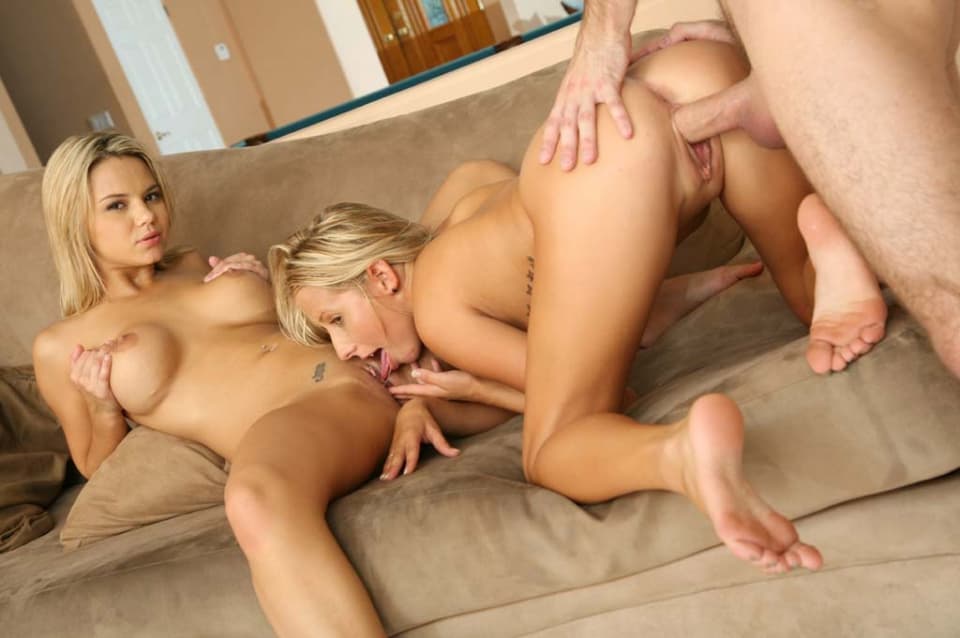 AUG 16 2020
Although orgy porn and threesome porn are popular porn genres, when it comes to relationships it seems that three is NOT company. In fact, many people in monogamous relationships would pale at the thought of their partners so much as looking in the direction of the opposite sex in a covetous manner, much less actually participating in sexual or romantic acts with them. There is, however, a rise in popularity when it comes to polyamory.
Many men and women are finding that they are willing and eager to participate in polyamorous relationships. Could it be that these brave souls are pioneering a brave new world? In a world filled with divorce and unhappy marriages perhaps the idea of sharing and experiencing different partners with the blessing of your spouse is not a ludicrous one.
XBIZ Pleasure products for gangbangers or threesomers
Porn products: Glam Squad - Evolved Novelties
Don't let the small and discreet size of the Glam Squad kit fool you. This thumb-sized bullet vibe packs a punch and the three silicone tips offer a variety of clitoral stimulation to satisfy the most picky clit stim aficionado. The tips include a solid "wand" type head: bulbous and strong, a dual-bulbed "rabbit ear" tip and a fluttering tulip tip, all of which easily slide onto the seven speed, copper toned bullet. Easily rechargeable and waterproof, this is a perfect first-time vibe without having the expense of buying three different vibrators for a multi-stimulating clit good time!
Porn products: Orrange Butt Plug With Removable Black Silicone Base - Zenn Toys
Like cold, hard metal squeezed into your willing sphincters? Want to make sure it doesn't slip out of your tender loins? Then the Orrange Butt Plug is for you! Six, shiny, silver rings create this beauty with a slender neck and removable silicone, suction base.
Perfectly sized at 3.5-inches long and increasing to 1.75-inches wide, this architecturally designed plug is sexy enough to stick to your desk as an object d'art when not in use.