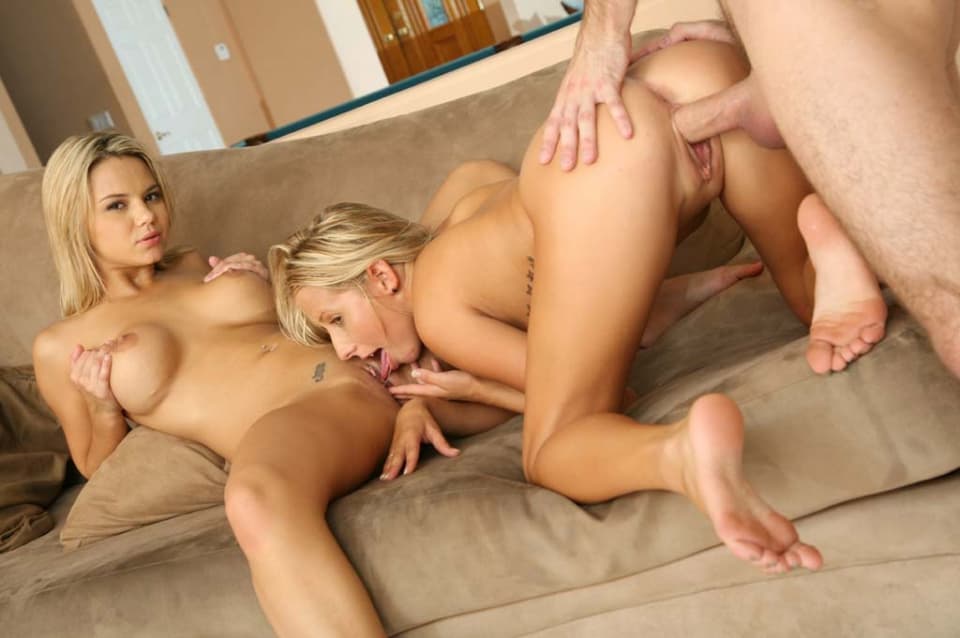 AUG 16 2018
Although orgy porn and threesome porn are popular porn genres, when it comes to relationships it seems that three is NOT company. In fact, many people in monogamous relationships would pale at the thought of their partners so much as looking in the direction of the opposite sex in a covetous manner, much less actually participating in sexual or romantic acts with them. There is, however, a rise in popularity when it comes to polyamory.
Many men and women are finding that they are willing and eager to participate in polyamorous relationships. Could it be that these brave souls are pioneering a brave new world? In a world filled with divorce and unhappy marriages perhaps the idea of sharing and experiencing different partners with the blessing of your spouse is not a ludicrous one.
XBIZ Pleasure products for gangbangers or threesomers
Porn products: pjur Melon Breeze Massage Lotion - pjur group
The Melon Breeze Massage Lotion by pjur Spa comes in an almost clinically white bottle with text and images reminiscent of a shampoo bottle. Nothing about this massage lotion makes you think it will be related to sex in any way. Until you look very, very close and find, down there at the very bottom, a phrase mentioning the lotion as being for sensual massage.
The lotion itself is wonderful. It has a silky feel that lets you run your hands over skin for long periods of time. It warms up nicely with body heat and sets free the gentle scent of slightly floral fruit.
This would make for a great addition to any couple who uses massage regularly and wants a reliable go-to lotion that isn't jarring.
Porn products: Charged Rub-it! - Screaming O
The Charged Rub-it! Vibe hits all the right spots with its wide point of contact that's perfect for broad stimulation of your hotspot. It is rechargeable and can last for up 60 minutes on a single charge — it is ready to go whenever I am. With 20 "FUNctions" of deep, rumbling vibration driven by the powerful Positive motor, the Charged Rub-it features updated buttons that allow you to toggle back and forth through varying intensities. It was incredibly easy to cycle through the speeds to find the right one for the occasion.
The Charged Rub-it! has been good to me as a solo-play vibe with its easy-to-maneuver size and firm texture that offers the perfect amount of pressure for intense stimulation. The size is actually perfect — not too small but compact enough to be discreet. It also is lots of fun to use with a partner. It fits comfortably in between the wearer's fingers — so much so that it seems to disappear as a natural extension of one's hand. It's perfect for a sensual massage (and a lot less work for the giver), and even more perfect for giving that happy ending.
The 20 vibrating functions that the Charged Rub-it! offers covers a wide range of intensities to play with. I'm a fan of the more-powerful, steady speeds for solo-play — and the Charged Rub-it! has plenty options to choose from. Just when I thought I had found the most powerful speed, I'd press the button again and boom — there's an even stronger one.