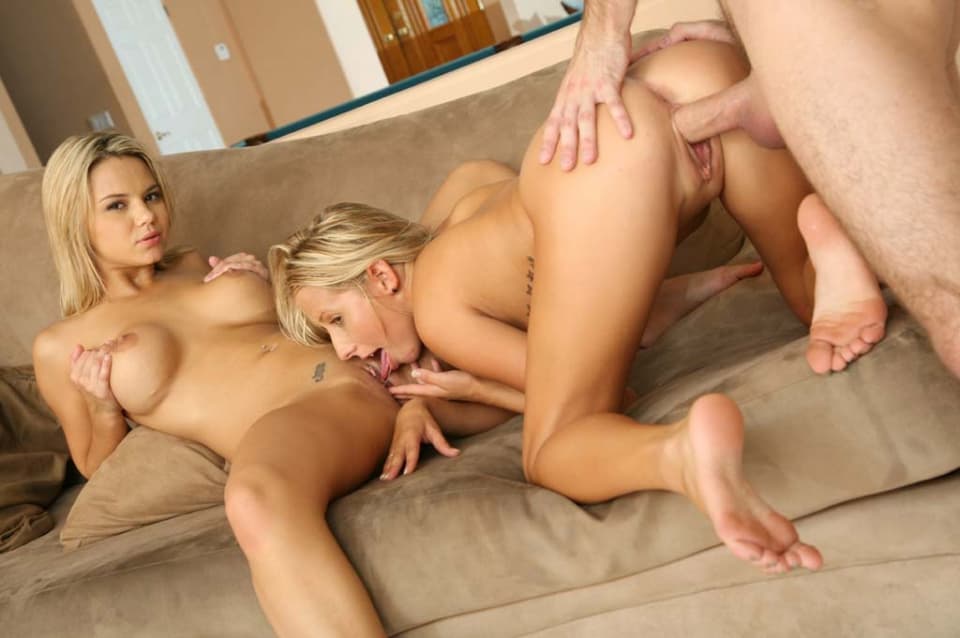 AUG 16 2020
Although orgy porn and threesome porn are popular porn genres, when it comes to relationships it seems that three is NOT company. In fact, many people in monogamous relationships would pale at the thought of their partners so much as looking in the direction of the opposite sex in a covetous manner, much less actually participating in sexual or romantic acts with them. There is, however, a rise in popularity when it comes to polyamory.
Many men and women are finding that they are willing and eager to participate in polyamorous relationships. Could it be that these brave souls are pioneering a brave new world? In a world filled with divorce and unhappy marriages perhaps the idea of sharing and experiencing different partners with the blessing of your spouse is not a ludicrous one.
XBIZ Pleasure products for gangbangers or threesomers
Porn products: Booty Sparks Rainbow Prism Heart Medium Anal Plug - XR Brands
The Booty Sparks line has an array of fun and exciting plugs you can show off back there. Their newest booty décor is their rainbow prism heart gem plug. Your behind never looked fancier. Made of nickel free aluminum alloy that provides just the right amount of weight to the plug for a comfortable feel. In the mood for something a little extra? Great product for temperature play to spice it up or cool it down. Plus, there is a rainbow heart gem coming out of your butt! How does that not put a smile on your face.
Porn products: Frederick's of Hollywood Rechargeable 4" Booty Plug - XGen Products
Butt plugs are essential to any sex toy collection. The Frederick's of Hollywood's Rechargeable 4" Booty Plug is perfect for those looking to step up their anal play and has all the bells and whistles expected in a luxury sex toy. It features a tapered tip for easy insertion, transitioning into a moderately wide shaft for an excellent feeling of fullness and the base sits comfortably in the booty for long time wear. The one-button operation makes it easy to use and operate during use—the soft storage bag and the fact that its rechargeable is just the icing on the cake.