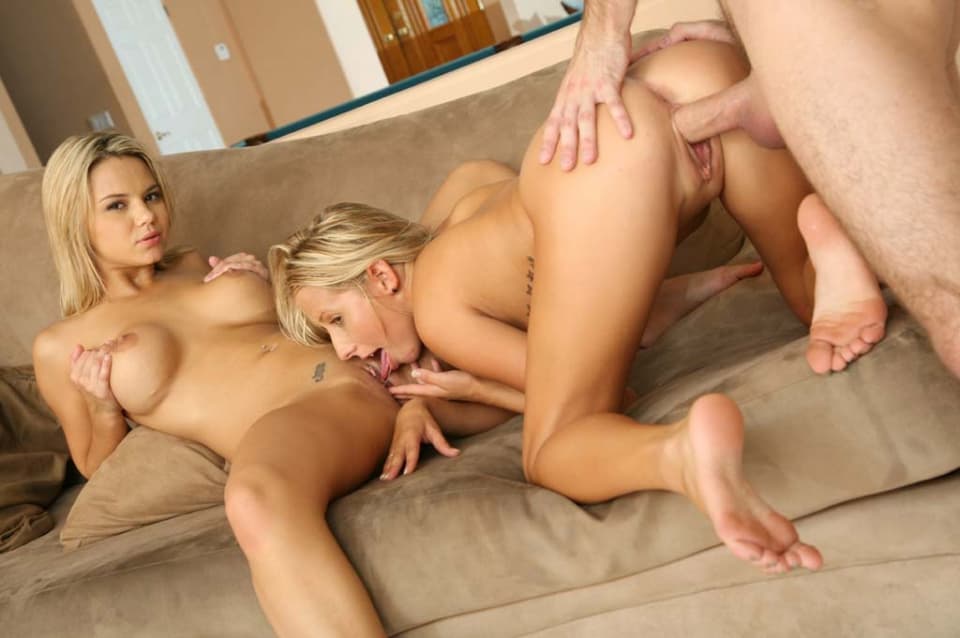 AUG 16 2019
Although orgy porn and threesome porn are popular porn genres, when it comes to relationships it seems that three is NOT company. In fact, many people in monogamous relationships would pale at the thought of their partners so much as looking in the direction of the opposite sex in a covetous manner, much less actually participating in sexual or romantic acts with them. There is, however, a rise in popularity when it comes to polyamory.
Many men and women are finding that they are willing and eager to participate in polyamorous relationships. Could it be that these brave souls are pioneering a brave new world? In a world filled with divorce and unhappy marriages perhaps the idea of sharing and experiencing different partners with the blessing of your spouse is not a ludicrous one.
XBIZ Pleasure products for gangbangers or threesomers
Porn products: Jesse Jane Jesse's Juice - XR Brands
Jesse Jane is one of the world's biggest porn stars. Known for her award-winning sex scenes, she is a fan favorite and fantasy for so many. Now you can make your fantasy even more real with her Jesse's Juice. Not your typical lubricant. This uniquely scented lube gives you the realistic scent of Jesse's vagina! Now she can be on demand for your pleasure. Squirt is out and once you start rubbing the scent will start to pleasure your senses. Use it for so many things, toys, storkers and even on people. Perfect to pair with one of the Jesse Jane strokers or body parts. It's like she's there with you.
Porn products: Renegade Gladiator Vibrating Penis Harness - NS Novelties
For couples that are looking for the ultimate cock ring, the Renegade Gladiator Vibrating Penis Harness offers two cock rings, ball restraint, and a bulb massager all in one. The package has a clear plastic viewing window that will let you stand in awe at the shape. We decided to strap this toy on and give it a whirl and had fun with it. The harness itself has an "8" ring that will fit around the base of your cock and testicles acting as a cock ring while sheathing the rest of the shaft in a silicone cage that offers what we like to call the "speed strip."