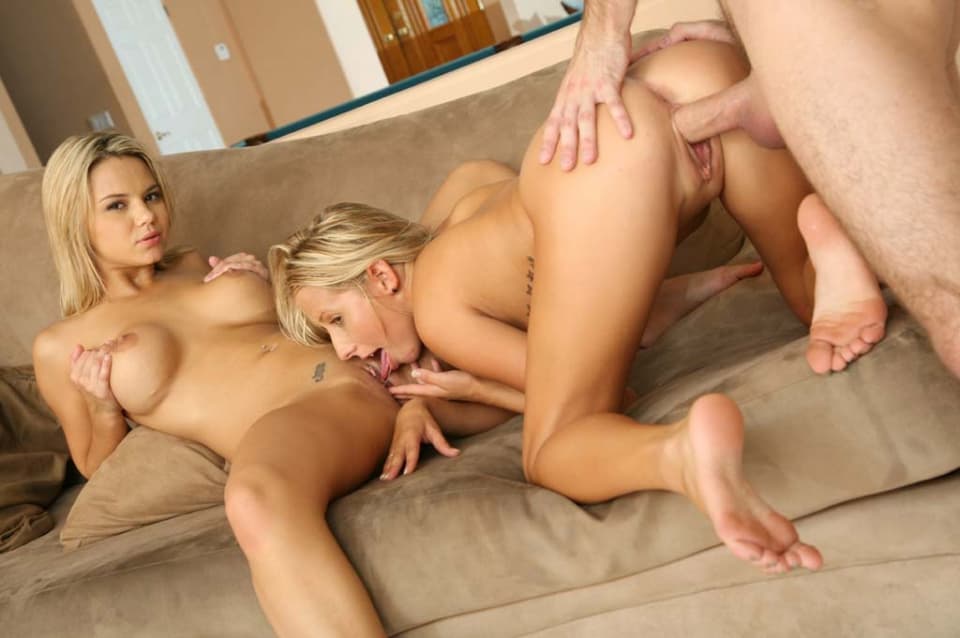 AUG 16 2023
Although orgy porn and threesome porn are popular porn genres, when it comes to relationships it seems that three is NOT company. In fact, many people in monogamous relationships would pale at the thought of their partners so much as looking in the direction of the opposite sex in a covetous manner, much less actually participating in sexual or romantic acts with them. There is, however, a rise in popularity when it comes to polyamory.
Many men and women are finding that they are willing and eager to participate in polyamorous relationships. Could it be that these brave souls are pioneering a brave new world? In a world filled with divorce and unhappy marriages perhaps the idea of sharing and experiencing different partners with the blessing of your spouse is not a ludicrous one.
XBIZ Pleasure products for gangbangers or threesomers
Porn products: Sensational - The Oh Club
This pocket-sized external stimulator is adorably cute but delivers great satisfaction. Fits so perfectly in the palm of your hand to maneuver all over your sweet spots. Designed to mimic that fabulous sensation of oral sex, it sucks and vibrates with multiple modes and various patterns to play with. Great for beginners looking to explore new waves of orgasmic pleasure and super "Ohs!". Super quiet with minimal noise – the only thing you'll hear is squeals of delight. Gentle yet powerful in results.
Porn products: GoodHead Glow Helping Head - Doc Johnson
Two hands are better than one, but two hands and with a "helping hand" is even more fun. Take your BJ's and HJ's up a notch with this handy little silicone helper for a satisfying good time. Incredibly soft with a textured inside to tickle and tease the shaft. Pop it on for an added "hand" and let the good times begin. Bonus, it glows in the dark – definitely a fun visual for your partner to watch! Can also be used as a bumper during intercourse as well.