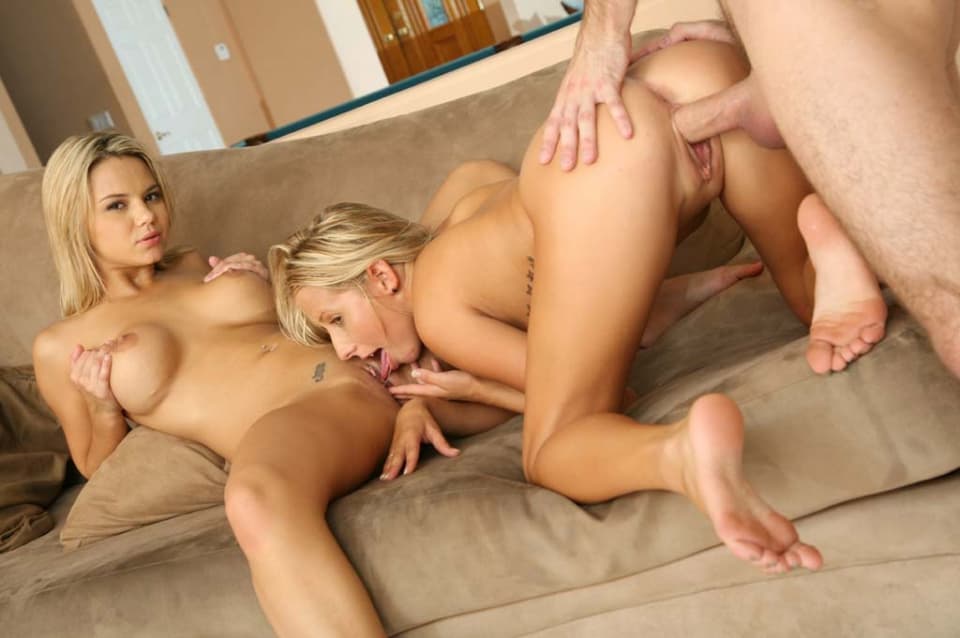 AUG 16 2022
Although orgy porn and threesome porn are popular porn genres, when it comes to relationships it seems that three is NOT company. In fact, many people in monogamous relationships would pale at the thought of their partners so much as looking in the direction of the opposite sex in a covetous manner, much less actually participating in sexual or romantic acts with them. There is, however, a rise in popularity when it comes to polyamory.
Many men and women are finding that they are willing and eager to participate in polyamorous relationships. Could it be that these brave souls are pioneering a brave new world? In a world filled with divorce and unhappy marriages perhaps the idea of sharing and experiencing different partners with the blessing of your spouse is not a ludicrous one.
XBIZ Pleasure products for gangbangers or threesomers
Porn products: Gender X - Evolved Novelties
I fell in love with the handle to start; it's fantastic for people with dexterity problems, making it user-friendly. The head's flexibility is a significant plus; I mean, you can hit angles that you could only imagine. The vibrational speeds and functions of this toy are incredible; they're strong, but not overpowering, which is fantastic because it's enjoyable. The feel of the toy is lovely; it's so smooth and silky, especially when you add your favorite lube to the equation. This may be your go-to toy. And lastly, you can never go wrong with a magnetic charger; the hold is strong, and the cord is sturdy. All in all, this is a solid toy — and very enjoyable.
Porn products: Master Series Wild Sex - XR Brands
For a sexy safari time, this 7-piece bondage kit is the one to have. The mask fits perfectly on the face for some big-cat energy, with a nice collar and leash to be on all fours for playtime. This can be used in many different ways; you can dress this in a trench coat or your birthday suit and enjoy your time, and you and your partner can have a fantastic lovemaking session. This bondage kit brings out the wildness in you because you can also hide behind the mask, become someone different and lose yourself in the moment. And this is something that can bring that fire and passion back into the relationship. Enjoy it, lose yourself, and go for it all the way.