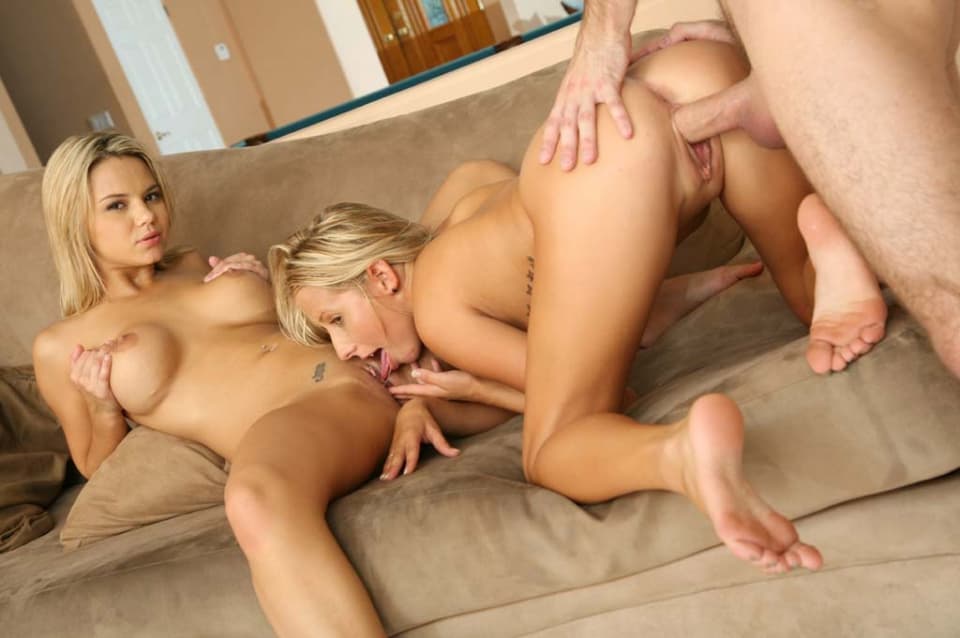 AUG 16 2019
Although orgy porn and threesome porn are popular porn genres, when it comes to relationships it seems that three is NOT company. In fact, many people in monogamous relationships would pale at the thought of their partners so much as looking in the direction of the opposite sex in a covetous manner, much less actually participating in sexual or romantic acts with them. There is, however, a rise in popularity when it comes to polyamory.
Many men and women are finding that they are willing and eager to participate in polyamorous relationships. Could it be that these brave souls are pioneering a brave new world? In a world filled with divorce and unhappy marriages perhaps the idea of sharing and experiencing different partners with the blessing of your spouse is not a ludicrous one.
XBIZ Pleasure products for gangbangers or threesomers
Porn products: VIBE - Bedroom Products
Savvy men on the go: look no further for your new favorite bullet. This little vibe is made especially for naughty gentlemen who are looking to spice up their bedroom routine with some stimulating fun. Soft to the touch and with a classic shape, this vibe is great for all-over body use and partnered play. Its compact size additionally makes it the perfect toy to toss into your luggage when travelling.
Porn products: Mack Tuff Nipple Teasers - Nasstoys
Often put on the backburner, nipples deserve attention too! If you are one for nipple play then you're in for a treat with Nasstoys' new product. Each nipple teaser is operated by a super-strong, battery-powered bullet and a top each bullet is a silicone sleeve with an adjustable band that users can tighten "till it hurts," as noted on the packaging. An easy push-button control also makes using these a breeze.