Group sex vs relationship. Is it worth risking?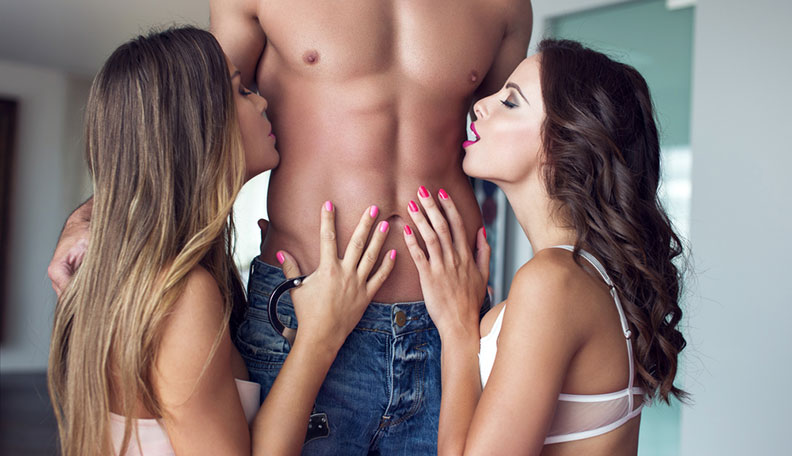 APRIL 04 2021
There are a lot of guys who dream about that, but they are afraid to ask their girlfriends. Well, there are a few scenarios when it comes to their possible reaction. She can really love it. Even so much, that you won't be enough for her anymore. The same can happen to you.
Your partner will feel humiliated and start reacting with aversion. You can feel disgusted after seeing her having a lot of fun with someone else. Last option - it won't change anything. You just have to sum it up and draw some conclusions. Does it make sense to try it out? Maybe it would be easier to watch some threesome porn and group sex porn movies together and discuss the idea as a general topic. You will see what she thinks about it. And you can be surprised.
XBIZ Pleasure products for gangbangers or threesomers
Porn products: Shegasm 5-Star Rabbit - XR Brands
There are a lot of things to love about this new toy from XR Brands. Turn it on and watch and feel the amazement of what it can do. It looks like your typical dual toy, but there is so much more than meets the eye. Built into the tip of the shaft is a delightful thumper to tackle that G-spot. But wait, there is more! The clitoral piece provides seven different suction modes to kiss your clit until it cannot take it anymore. This item is great for someone who wants something extra besides vibration.
Porn products: Bang! 10X Egg - XR Brands
Remote eggs are something everyone should own, and this should be one to add to your collection right away. This small powerful silicone egg comes with a remote that makes it excellent for solo or couples play. Having the remote makes it great for social distancing naughty fun. It is easy to use and control. Even if you are stuck in the house, make it more fun with this powerful little vibe.