Group sex vs relationship. Is it worth risking?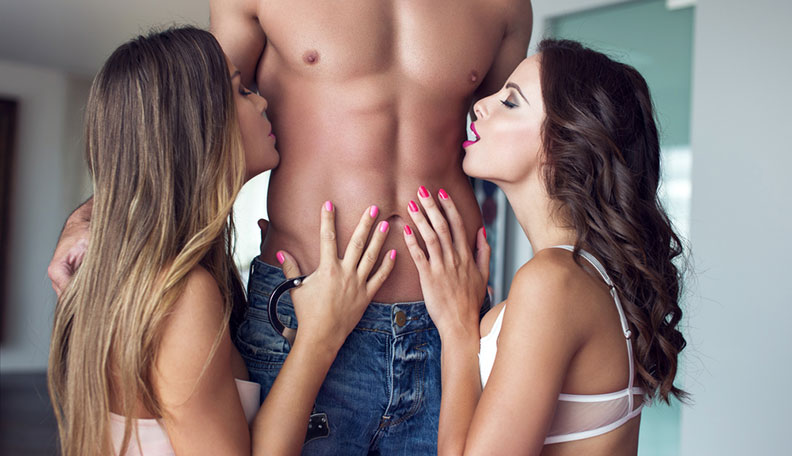 APRIL 04 2020
There are a lot of guys who dream about that, but they are afraid to ask their girlfriends. Well, there are a few scenarios when it comes to their possible reaction. She can really love it. Even so much, that you won't be enough for her anymore. The same can happen to you.
Your partner will feel humiliated and start reacting with aversion. You can feel disgusted after seeing her having a lot of fun with someone else. Last option - it won't change anything. You just have to sum it up and draw some conclusions. Does it make sense to try it out? Maybe it would be easier to watch some threesome porn and group sex porn movies together and discuss the idea as a general topic. You will see what she thinks about it. And you can be surprised.
XBIZ Pleasure products for gangbangers or threesomers
Porn products: Manta Black Line - Fun Factory
Let's face it. Guys love to watch women masturbate with a vibrator, but now Fun Factory has come out with a vibe for him that will give her plenty of viewing pleasure.
This rechargeable, six speed and rhythm beauty can be used all along his shaft or just around the coronal ridge. The ridges on the surface hold on to lube really well and provide extra textured stimulation, while Manta's flexible wings grasp his member as much as he wants them to.
The Manta can also be used during partnered sex to turn his penis into a multi-speed vibrator, making him a truly realistic sex toy. You'll both love this sexy, easy to use, body-safe, creative pleasure device!
Porn products: Orrange Butt Plug With Removable Black Silicone Base - Zenn Toys
Like cold, hard metal squeezed into your willing sphincters? Want to make sure it doesn't slip out of your tender loins? Then the Orrange Butt Plug is for you! Six, shiny, silver rings create this beauty with a slender neck and removable silicone, suction base.
Perfectly sized at 3.5-inches long and increasing to 1.75-inches wide, this architecturally designed plug is sexy enough to stick to your desk as an object d'art when not in use.