Group sex vs relationship. Is it worth risking?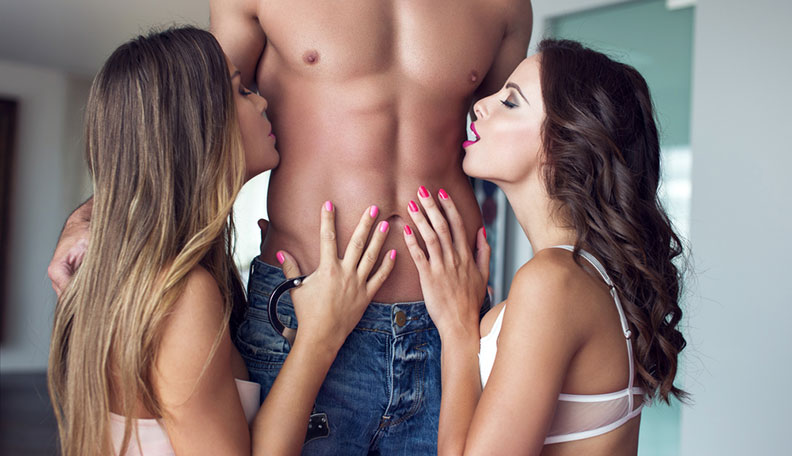 APRIL 04 2021
There are a lot of guys who dream about that, but they are afraid to ask their girlfriends. Well, there are a few scenarios when it comes to their possible reaction. She can really love it. Even so much, that you won't be enough for her anymore. The same can happen to you.
Your partner will feel humiliated and start reacting with aversion. You can feel disgusted after seeing her having a lot of fun with someone else. Last option - it won't change anything. You just have to sum it up and draw some conclusions. Does it make sense to try it out? Maybe it would be easier to watch some threesome porn and group sex porn movies together and discuss the idea as a general topic. You will see what she thinks about it. And you can be surprised.
XBIZ Pleasure products for gangbangers or threesomers
Porn products: The BJ Rabbit - The Rabbit Company
I love this toy — it's an amazing product and the multiple uses for it make it well worth it. It's almost like a Swiss Army knife — you can use it in so many different ways. It is made of silicone that feels very smooth. It's splashproof, which will make shower time a little longer and a lot more exciting whether you're alone or with a partner. This product is great for couples regardless of who is on top. Recharging the toy with the USB charger is easy, as is controlling the toy with the one-touch control. It is fantastic whether you're by yourself or with your partner.
Porn products: Hop Jessica Rabbit - Blush Novelties
The Hop Jessica Rabbit's waterproof feature will have you hopping with joy, along with its strong yet silent motor. The toy's smooth silicone felt great against my body and the powerful motor's seven vibrating functions made for an enjoyable experience. The raised buttons made it easier for play at night while the lights are off. Just add your favorite lube to this toy and you'll feel amazing. The color of this toy is eye catching and it is also lightweight and easy to hold for long periods of time. This toy is a wonderful addition to your collection.