Group sex vs relationship. Is it worth risking?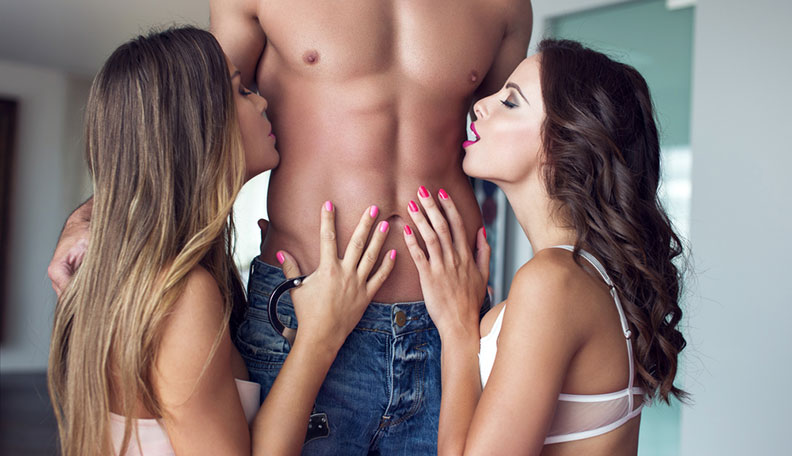 APRIL 04 2020
There are a lot of guys who dream about that, but they are afraid to ask their girlfriends. Well, there are a few scenarios when it comes to their possible reaction. She can really love it. Even so much, that you won't be enough for her anymore. The same can happen to you.
Your partner will feel humiliated and start reacting with aversion. You can feel disgusted after seeing her having a lot of fun with someone else. Last option - it won't change anything. You just have to sum it up and draw some conclusions. Does it make sense to try it out? Maybe it would be easier to watch some threesome porn and group sex porn movies together and discuss the idea as a general topic. You will see what she thinks about it. And you can be surprised.
XBIZ Pleasure products for gangbangers or threesomers
Porn products: Sparkle - Evolved Novelties
Remember those cylindrical-shaped vibrators that required two AA batteries? They have evolved since then (no pun intended) and has turned into something way more powerful and prettier. The Sparkle from Evolved Novelties is just that. A considerable upgrade from a traditional battery-operated vibe with its soft, silky silicone that's practically seamless, and its rechargeable capabilities will relieve you of the stress of sacrificing your TV remote batteries for your pleasure.
The vibrations alone are a reason to pick this thing up. They are powerful and rumbly, yet are insanely quiet. It has to be one of the quietest vibrators I have ever tried. The textured grooves provide additional stimulation clitorally and internally, and that sparkly glitter handle is just the icing on an already delicious cake.
Porn products: Plus One Personal Lubricant Water-based - plusOne
The Plus One Waterbased lube is a lovely addition to any playtime activity. It's safe for all body areas and toys, this lube is designed for enhance intimate experiences. Free of parabens, glycerin, silicone, and oils and has a natural silky feel. A little bit goes a long way, with an easy-to-open bottle that lets you drizzle out your desired amount. This water-based lube is non-staining and latex compatible. Rub it all over the place or wherever most desired. and it's so easy to pair with a Plus One toy!