Group sex vs relationship. Is it worth risking?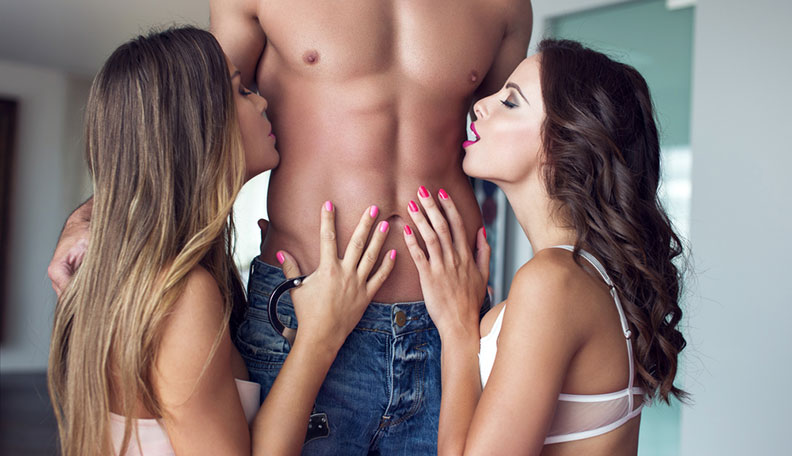 APRIL 04 2023
There are a lot of guys who dream about that, but they are afraid to ask their girlfriends. Well, there are a few scenarios when it comes to their possible reaction. She can really love it. Even so much, that you won't be enough for her anymore. The same can happen to you.
Your partner will feel humiliated and start reacting with aversion. You can feel disgusted after seeing her having a lot of fun with someone else. Last option - it won't change anything. You just have to sum it up and draw some conclusions. Does it make sense to try it out? Maybe it would be easier to watch some threesome porn and group sex porn movies together and discuss the idea as a general topic. You will see what she thinks about it. And you can be surprised.
XBIZ Pleasure products for gangbangers or threesomers
Porn products: Selopa Hide & Seek - Evolved Novelties
Simple strokers are a dime a dozen, but the Hide & Seek certainly stands out. The compact storage cup is incredibly discreet and is slightly thinner but taller than a can of soda, making it incredibly easy to grip when in use and store once you're done. Inside, the studded and raised square pattern of soft and flexible TPE offers unique sensations depending on the depth of penetration. The textured outside of the stroker is perfect and helps you keep a firm grip, especially when using extra lube.
Porn products: Bgood Deluxe - B Swish
The simplicity and classic shape of this deluxe vibrator is made of silky smooth and squishy silicone that feels lovely deep inisde. The shaft is slightly bendable to move with the curves of your body. Comes with five different vibration modes that emit powerful vibrations. The shape is great to explore all over the body, whether internal or external. Rechargeable with fun, eye-catching packaging. The only issue will be deciding which color to buy — hot pink, tangerine, or blue.