Group sex vs relationship. Is it worth risking?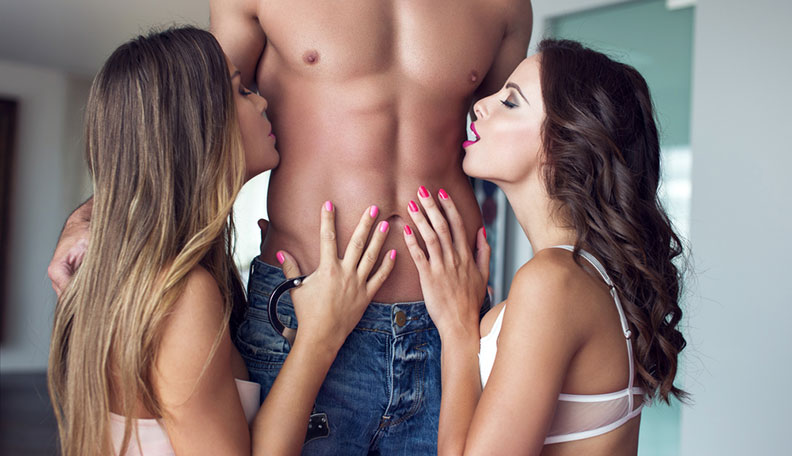 APRIL 04 2022
There are a lot of guys who dream about that, but they are afraid to ask their girlfriends. Well, there are a few scenarios when it comes to their possible reaction. She can really love it. Even so much, that you won't be enough for her anymore. The same can happen to you.
Your partner will feel humiliated and start reacting with aversion. You can feel disgusted after seeing her having a lot of fun with someone else. Last option - it won't change anything. You just have to sum it up and draw some conclusions. Does it make sense to try it out? Maybe it would be easier to watch some threesome porn and group sex porn movies together and discuss the idea as a general topic. You will see what she thinks about it. And you can be surprised.
XBIZ Pleasure products for gangbangers or threesomers
Porn products: Refined Sugarotic - Rock Candy Toys
This new dual vibe is sure to have a lot of fans. Super strong vibrations and suction power this toy for your pleasure. The shaft has a nice curve to it, with ridges for extra stimulation. And I really like the size of the shaft as well and how nicely it hits your G-spot. An external piece provides suction in multiple functions, and each piece is controlled individually. This toy isn't incredibly loud either for the functions it provides. Overall, I'm very impressed with this item.
Porn products: The Collection Pride Vibe - Blush Novelties
Celebrate Pride with this classic, 2-AA, battery-powered, ABS plastic vibe! This 1"-wide, 5 ½" inch-long cylinder o' fun is baby pink with rainbow Pride logos throughout. The twisting speed control at the bottom is easy to use, and for a plastic, battery-powered vibe, it's remarkably quiet, too. Crack out this strong and reliable cutie for extra special Pride panty pleasure!