Group sex vs relationship. Is it worth risking?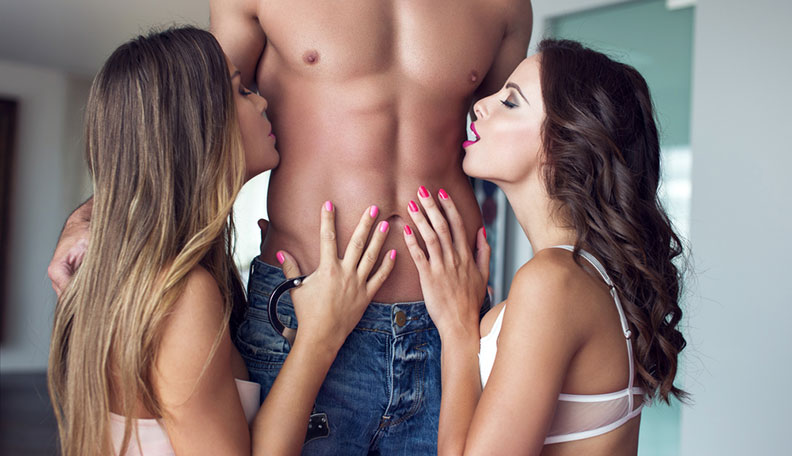 APRIL 04 2019
There are a lot of guys who dream about that, but they are afraid to ask their girlfriends. Well, there are a few scenarios when it comes to their possible reaction. She can really love it. Even so much, that you won't be enough for her anymore. The same can happen to you.
Your partner will feel humiliated and start reacting with aversion. You can feel disgusted after seeing her having a lot of fun with someone else. Last option - it won't change anything. You just have to sum it up and draw some conclusions. Does it make sense to try it out? Maybe it would be easier to watch some threesome porn and group sex porn movies together and discuss the idea as a general topic. You will see what she thinks about it. And you can be surprised.
XBIZ Pleasure products for gangbangers or threesomers
Porn products: Magic Bunny - Satisfyer
Everything from the new line of toys from Satisfyer I have been impressed with and this new one is no different. I love its handle with its moveable silicone piece that makes it easy to control and use. Don't be fooled by its compact size, this thing packs quite the punch and will get you screaming with delight in no time. The vibe has two strong motors with multiple vibration options. The deep rumble of the vibration provides excellent stimulation for beginners and more advance toy users.
Porn products: Thump It 7x Medium Thumping Anal Plug - XR Brands
Talk about a phenomenal fanny filler! This five-inch long and 1 1/2-inch wide butt-pounding gizmo is worth all the thrills you need with its three speeds and four functions, remote control and thrusting power that knows no end!
Sturdy, silicone and rechargeable, this solidly built thumper feels fierce in your hand. When plunged into the willing orifice, it's certainly able to reverberate throughout the lucky recipient's entire body. Strong enough for butt play but also excellent for a rip-roarin' vaginal good time!