Group sex vs relationship. Is it worth risking?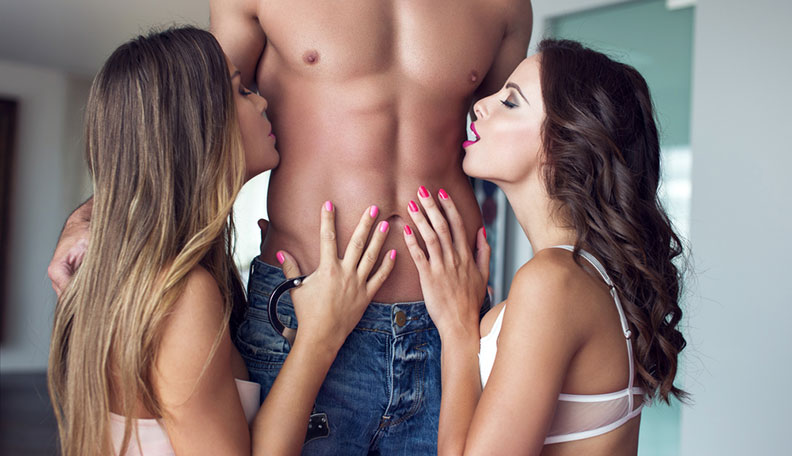 APRIL 04 2022
There are a lot of guys who dream about that, but they are afraid to ask their girlfriends. Well, there are a few scenarios when it comes to their possible reaction. She can really love it. Even so much, that you won't be enough for her anymore. The same can happen to you.
Your partner will feel humiliated and start reacting with aversion. You can feel disgusted after seeing her having a lot of fun with someone else. Last option - it won't change anything. You just have to sum it up and draw some conclusions. Does it make sense to try it out? Maybe it would be easier to watch some threesome porn and group sex porn movies together and discuss the idea as a general topic. You will see what she thinks about it. And you can be surprised.
XBIZ Pleasure products for gangbangers or threesomers
Porn products: Sexual Treats for Her Scratchcard - Ozze Creations
If you love lottery scratch tickets and pleasing your lady, then this fun new item is perfect for you. Six spaces are ready for you to scratch off and follow the command you reveal on your lady friend. It says to do one per day, but don't let that stop you — do them all in one sitting if you want and have the energy. This can be a super-fun gift and will brighten someone's day. Get a whole bunch so that you can keep scratching and keep having naughty fun.
Porn products: Elite Neo Omnia 7-Inch Silicone Dual Density Dildo - Blush Novelties
This looks like it came out of the Matrix, and I love it! Part of me wants to get a bunch and stick them on my ceiling like those little glow-in-the-dark stars you can get. This idea delights me, but also, this toy in general delights me. Who doesn't love a glow-in-the-dark dildo that feels as amazing as this one does? Made of Sensafeel dual density material, this dildo is firm yet soft at the same time; it's magical in so many ways. This toy features a strong suction cup base that sticks to most surfaces and is perfect for a harness. Get a few to keep as night lights around the house, or put some in the garden. There are so many fun things to do with this toy! The boxes for these are wicked eye-catching and just make you want to pick them up. I love the font they use for "glow in the dark." You can hang it, or it will sit nicely on the shelf for presentation. The box comes with the handy little touch-me circle so that customers can feel before they buy.