Group sex vs relationship. Is it worth risking?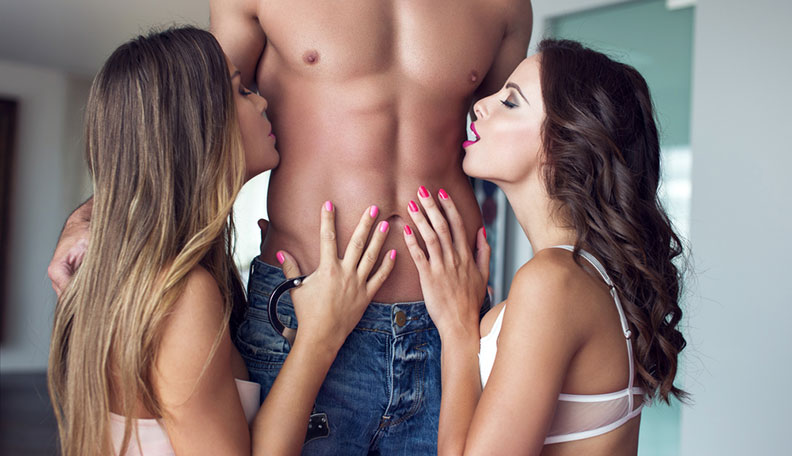 APRIL 04 2018
There are a lot of guys who dream about that, but they are afraid to ask their girlfriends. Well, there are a few scenarios when it comes to their possible reaction. She can really love it. Even so much, that you won't be enough for her anymore. The same can happen to you.
Your partner will feel humiliated and start reacting with aversion. You can feel disgusted after seeing her having a lot of fun with someone else. Last option - it won't change anything. You just have to sum it up and draw some conclusions. Does it make sense to try it out? Maybe it would be easier to watch some threesome porn and group sex porn movies together and discuss the idea as a general topic. You will see what she thinks about it. And you can be surprised.
XBIZ Pleasure products for gangbangers or threesomers
Porn products: Tri-It - Screaming O
Everybody is going to want to "Tri" this toy. It has not one, not two — but three main contact points of vibration. The intense vibrations are sure to leave you fully satisfied. There are 20 different functions, so you will never get bored. It's not only great for clitoral stimulation but also good for all the little sensitive spots on your body, especially the nipples. The True Silicone feels amazing on your skin. It is fun to use alone or with a buddy. You will never want to put this thing down. It is fast and easy to charge so you are always ready for fun.
Porn products: Gingerbread Edible Pasties - Kheper Games
I have the biggest sweet tooth. I love all things candy. If I could, I would eat sweets every day. To get my sweet fix in the bedroom I have a new fun treat to eat and play with. These new edible pasties from Kheper Games are gingerbread flavored and are here just in time for the holidays. Turn your chest into a holiday treat that is delicious in more ways than one. The little gingerbread ladies are super cute and taste delicious. I need a few sets — a few to wear and a few to just eat. I only hope they make more edible ones.