Group sex vs relationship. Is it worth risking?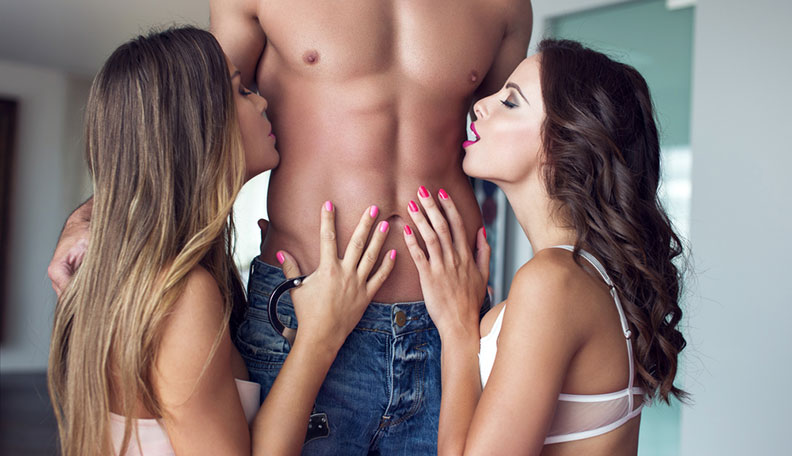 APRIL 04 2021
There are a lot of guys who dream about that, but they are afraid to ask their girlfriends. Well, there are a few scenarios when it comes to their possible reaction. She can really love it. Even so much, that you won't be enough for her anymore. The same can happen to you.
Your partner will feel humiliated and start reacting with aversion. You can feel disgusted after seeing her having a lot of fun with someone else. Last option - it won't change anything. You just have to sum it up and draw some conclusions. Does it make sense to try it out? Maybe it would be easier to watch some threesome porn and group sex porn movies together and discuss the idea as a general topic. You will see what she thinks about it. And you can be surprised.
XBIZ Pleasure products for gangbangers or threesomers
Porn products: Booty Sparks Pink Rose Glass Anal Plug Medium - XR Brands
This lightweight plug features a beautiful glass rose at the end while the smooth metal makes it easy to slip in and out thanks to Booty Spark's distinctively shaped shaft. Measuring 2-¾" long and 1-¼" wide, this plug is balanced perfectly and will stay put in sexy sphincters.
Porn products: Neo Elite 7.5" - Blush Novelties
I've held my share of dicks in my hands (and other places) and I'm intimately familiar with how they feel. Even with with my eyes closed, I can tell which ones are real and which are dildos – except for this one! This toy feels like the real thing thanks to Blush Novelties' SENSA FEEL dual density technology: a see-through layer over a firm core that shines in the dark. This unique fabrication gives the toy a flexible hard-on feel that's pliant yet firm enough to plunge into my anxious vag with a splash of lube. Neo Elite also features a suction cup base that can easily slip into a harness or attach to a smooth surface. My favorite way to play is to slap this toy on my shower wall and start pounding while I'm brushing my teeth in the morning. What can I say? I'm a multitasker at heart! Kim Airs