Group sex vs relationship. Is it worth risking?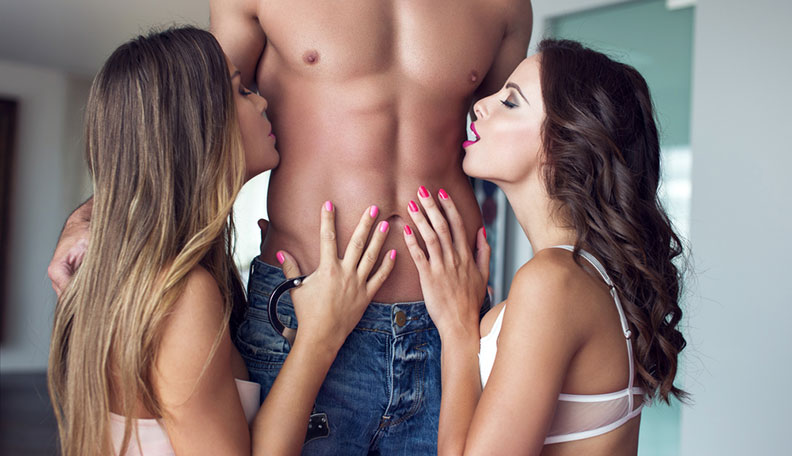 APRIL 04 2023
There are a lot of guys who dream about that, but they are afraid to ask their girlfriends. Well, there are a few scenarios when it comes to their possible reaction. She can really love it. Even so much, that you won't be enough for her anymore. The same can happen to you.
Your partner will feel humiliated and start reacting with aversion. You can feel disgusted after seeing her having a lot of fun with someone else. Last option - it won't change anything. You just have to sum it up and draw some conclusions. Does it make sense to try it out? Maybe it would be easier to watch some threesome porn and group sex porn movies together and discuss the idea as a general topic. You will see what she thinks about it. And you can be surprised.
XBIZ Pleasure products for gangbangers or threesomers
Porn products: Glas 3-piece Rosebud - Electric Novelties
It's glass galore with this beautiful, three-piece set of rose-colored butt plugs of three graduated sizes for pleasure and fun. All three are adorned with molded-in glass roses at the base, with a slender neck between the gentle, egg-shaped orbs at the top. This package includes a satiny bag to keep them nice and clean. Who needs a bouquet of real roses whose thorns can get in the way of a good time and will wilt at any given moment? This gorgeous glass bouquet will last a lifetime and look exquisite between a pair of eager cheeks.
Porn products: Kyst Lips - CalExotics
It's time to give your body a little smooching all over with this fun new item from CalExotics. This bullet comes with a small pair of luscious soft lips molded into the tip of it, and it's superb for kissing and tantalizing all those little sweet spots everywhere on the body. Extremely user-friendly, Kyst Lips offers an added memory chip and a travel lock feature. This pleasure toy is perfect to use either alone or with a partner, and it's great for all toy levels and users.