Women like group sex as much as men do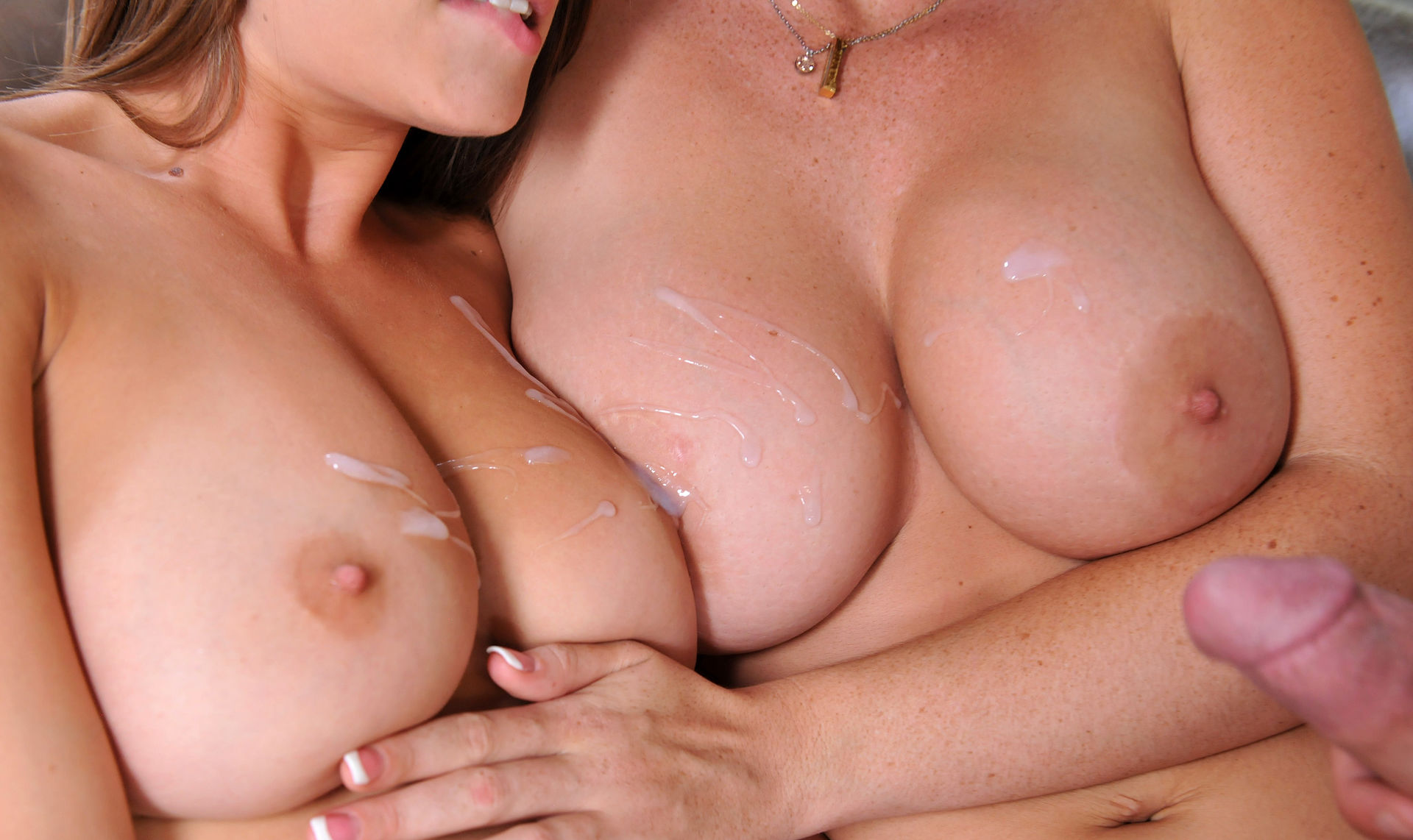 JULY 12 2020
A survey conducted in Australia shows that almost the same percentage of women and men like to sin in a team. Women also initiate it as often as men. It turned out that group sex is as common as eating in McDonald's. This explains the great popularity of orgy porn and group sex porn movies. The survey included a question about participation in group sex activities and 65.4 percent answered yes while 29 percent said no, but they fantasize about it. Those who fantasize would want to try it (65 percent) in the real world, if only there was a chance.
The answer to the question for couples was completely unexpected. Who is the initiator of group sex? It turned out that women offer it as often as men! (In almost half of the cases - 46 percent).
XBIZ Pleasure products for gangbangers or threesomers
Porn products: Quickshot Launch - Fleshlight
Once you see the Quickshot in action, you'll definitely want to experience it on your body. This automated stroker is a sizable device measuring in at about 14 inches in height. It isn't heavy, and consists of two handles that allow you to comfortable hold onto it while it does its job. Offering up to 250 strokes per minute, the Quickshot Launch can quickly bring you to orgasm — however, with its innovative touch-sensitive control system, you can just as easily slow down the strokes to allow you to build up the sensations.
The Quickshot Launch's controls allow you to customize the experience with four stroke lengths and speeds, which means that with a simple touch a button you can switch between long, satisfying strokes or focus on specific pleasure zones like the tip, base or the shaft. The ergonomic design of the Quickshot Launch makes it easy to toggle between stroke length and speed, with the touch-sensitive controls on both handles. I had a blast with this device (pun somewhat intended), as I experienced the most effortless orgasm of my life. I could just lay there, close my eyes and press the buttons — because you don't even have to look down at the buttons to know which ones to press — and the Quickshot will jerk me off until I cum. It's like a dream! Plus, it comes with a universal smartphone stand so I can watch my favorite porn videos while I do my thing for a multisensory experience.
This powerful device can run for as long as 60 minutes on a full charge — and if you simply can't wait for it to recharge, the Fleshlight Quickshot Launch also works when it is plugged into the wall.
As the name suggests, the Quickshot Launch works with Fleshlight's Quickshot strokers, which are smaller versions of the original masturbator. Another benefit of the Fleshlight Quickshot besides its compact size is its double-ended design that makes it extremely easy to clean. The Quickshot Launch is just as satisfying as the full-size Fleshlight — if not more so — I particularly like how light and easy to handle it is. Plus, its clear material allows you to get an eyeful of all the action.
Porn products: Her Royal Harness The Regal Princess - CalExotics
Oh la-la! True to its name, I most certainly do feel like a queen wearing this harness. My number one favorite thing is that because of the larger back support strap, it's ultra sturdy and holds everything in place. It's lined with velvet, which makes it extra luxurious and comfortable for long wear. I also appreciate that it's made from vegan leather, meaning it has the look and feel of luxury without any of the guilt if you typically avoid products made from animals.
Everything is adjustable to fit a range of sizes, and it comes with three O-rings to accommodate a variety of devices, including all of CalExotics Me2 range of probes. The one thing I will say is that although it's a beautiful harness, I was thinking that it was fully black based on the product images, when in fact, just the velvet lining is black — the vegan leather is actually grey.