Jacky Lawless - What Lurks Behind Her Captivating Eyes?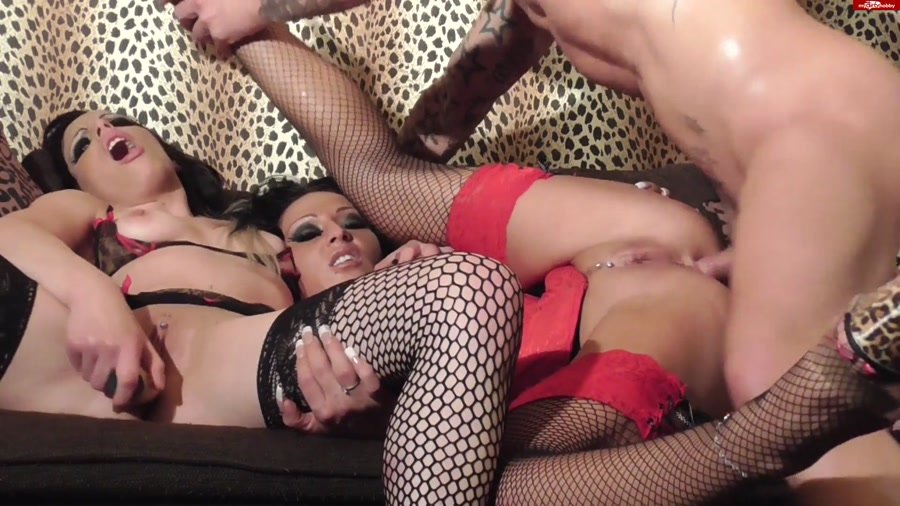 DECEMBER 30 2018
Jacky Lawless - her surname itself is the first thing that should convince you that this girl has no limits and that there are no rules that would apply to her. She could be humble if she wanted but most of brunette porn in which she performs has nothing to do with good behaviour.
This sexy lady is naughty and can transform taking on different roles to keep surprising and satisfying you over and over again. She likes to be served properly and even group sex porn seems not to be enough for her. Jacky seems to be never satisfied and always hungry for more cocks that could tame her even for a while.
XBIZ Pleasure products for gangbangers or threesomers
Porn products: Moove - Screaming O
The Affordable Rechargeable moove Remote is a sexy, rounded, silicone dumbbell shape with a 20-function vibrating and pulsating flexible head at one end and a larger rounded bulb at the other. Sure, this is a fantastic, remote-controlled vaginal vibe but it can also double as that elusive, remote-controlled butt plug that everyone is begging for. While the base isn't exactly flanged enough to hold in place as a vibrating butt plug, with carefully placed undies and strong sphincter muscles, the black moove can scramble in where the sun don't shine. Wait a minute while I grab my lube…
Porn products: Love Botz Auto Flogger - XR Brands
Flogging is such a fun, naughty pastime to have with your partner. There are so many types of floggers out there in many shapes and sizes. Are you looking to take it to the next level? Do you like speed? Do you like power tools? Yes, power tools, because this flogger is made to attach to the Power Spinner sex machine from Love Botz. Now you can really give your partner a lesson. It features 16 strands of leather that whirl around non-stop for hours of fun — soft or hard, however you want it. Time to take your flogging up a notch.