Threesome - rules you just have to know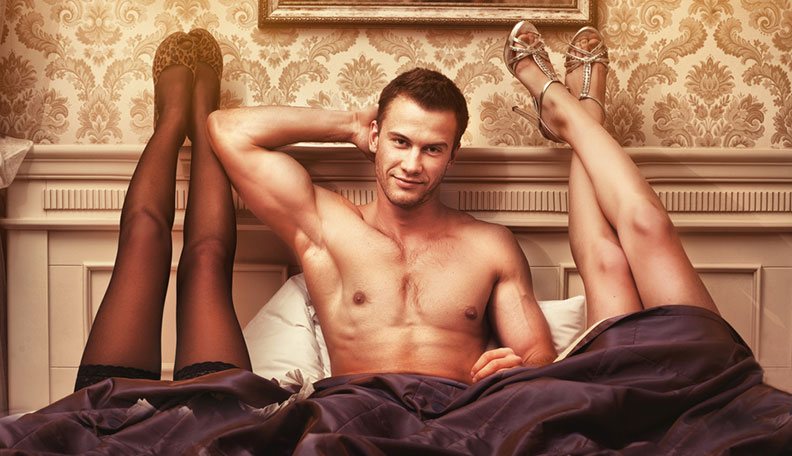 MARCH 19 2021
Threesome is one of the most popular sexual fantasies of both women and men. Three in a relationship that's a crowd, but three in a bed means double pleasure for each of them. You both shouldn't know the third person. Choose her or him together and set the boundaries.
The biggest challenge for you and for your women are emotions triggered during the entire experiment. The best rule here is to focus in 80% on your current partner and only in 20% on a new girl. If these proportions are different, your partner will be just jealous and begin to wonder if she is no longer good enough for you in bed. It won't be easy but remember about consequences. Before you do it, watch some threesome porn together or maybe even group sex porn movies to see how you feel about that.
XBIZ Pleasure products for gangbangers or threesomers
Porn products: Gossip Swirlies Anal Trainer Set - Curve Toys
When you want a damn cute collection of three tapered silicone butt plugs, this set is for you. Ranging from a dainty 2 ¼" x 1" starter plug to a sturdy 3 ½" x 1 ¾" plug, the distinct bulbs slip into the butt and stay put because of a well-defined neck and rounded base that also offers suction-cup, stick-on fun. The plugs are dense and solid and won't bend when sliding in or when wearing out and about in Anal Pleasure Land. There are even a few ridges at the top for extra stimulation when you like it high and inside. Mmmmm.
Porn products: Torch Thrill - Blush Novelties
What a clever design! The Torch Thrill is a comfortable, pussy-shaped stroker complete with interior textures in a flashlight-shaped cannister. The secret surprise is the obvious yet hidden feature in the button, which looks like a button used to turn a flashlight on or off. Simply press the button, and it magically creates a grip around the end of the stroker inside the cannister — making it tighter without having to use your other hand to experience the snugger pleasure. No batteries, no suction — just a bit of hand grip inside the diamond-patterned handle to shoot your load into. You'll feel thrills for sure!