Threesome - rules you just have to know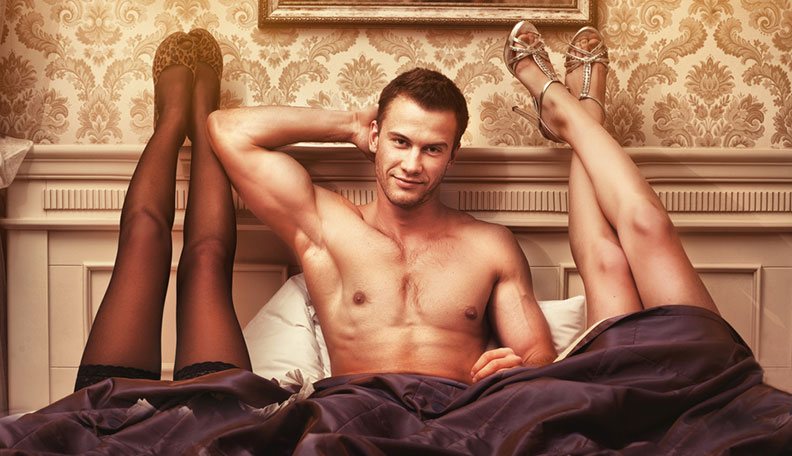 MARCH 19 2021
Threesome is one of the most popular sexual fantasies of both women and men. Three in a relationship that's a crowd, but three in a bed means double pleasure for each of them. You both shouldn't know the third person. Choose her or him together and set the boundaries.
The biggest challenge for you and for your women are emotions triggered during the entire experiment. The best rule here is to focus in 80% on your current partner and only in 20% on a new girl. If these proportions are different, your partner will be just jealous and begin to wonder if she is no longer good enough for you in bed. It won't be easy but remember about consequences. Before you do it, watch some threesome porn together or maybe even group sex porn movies to see how you feel about that.
XBIZ Pleasure products for gangbangers or threesomers
Porn products: Maliboo Zuma - XGen Products
Fun and flirty, shapely and sexy, this out-of-the-ordinary clit vibe looks like a regular external vibe and that's where the comparison ends. The gently scooped, thumb-sized tip ends with its thin, silicone flutter, allowing the user to use the entire tip or teasingly quiver around the clit and vulva. The controls are easy to use, especially when the action heats up. And the speeds! I lost count how many combinations were available but I do know they all added up to one great orgasm!
Porn products: Lush 2 - Lovense
If you are in the market for an app-controlled toy, this is one to consider. Designed to fit the curves of your body and hit your sweet spots, it hugs you in all the right ways. Its internal piece hits the G-spot and provides strong rumbly vibrations while the small clit piece stimulates externally and is where you find the control button. It is flexible to fit your contours and curves. It can be used with or without the app, which allows you to control the toy from a close or far-away distance.
Perfect for that special friend who cannot come over right now, but you want to still be intimate with. App-controlled products are what people are looking for nowadays, especially during this crazy time of social distancing and quarantine.