Threesome - rules you just have to know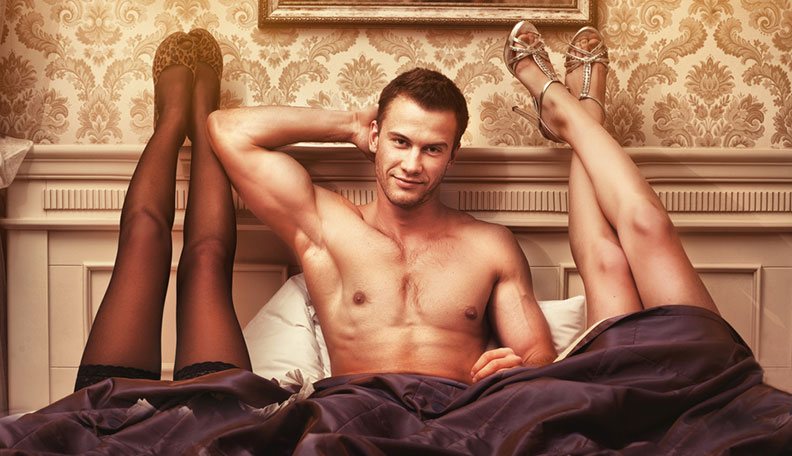 MARCH 19 2019
Threesome is one of the most popular sexual fantasies of both women and men. Three in a relationship that's a crowd, but three in a bed means double pleasure for each of them. You both shouldn't know the third person. Choose her or him together and set the boundaries.
The biggest challenge for you and for your women are emotions triggered during the entire experiment. The best rule here is to focus in 80% on your current partner and only in 20% on a new girl. If these proportions are different, your partner will be just jealous and begin to wonder if she is no longer good enough for you in bed. It won't be easy but remember about consequences. Before you do it, watch some threesome porn together or maybe even group sex porn movies to see how you feel about that.
XBIZ Pleasure products for gangbangers or threesomers
Porn products: Master Series Ringed Rimmers - XR Brands
Finally, a collection of anal toys that make you think: "Why didn't I think of that?" This four-piece set of simply sized silicone anal toys is absolutely perfect for nervous beginners. Sporting slightly different shapes with none being much larger than a finger, this set can appeal to all genders. The handy silver ring at the bottom eliminates any worry about the plug slipping into anal never-neverland and allows them to be easily used for poking for those fun anal ins and outs.
Put 'em all on a silver ring and use it as a wonderfully perverted butt play keychain! This is one collection that will stay in my toy box for endless pleasure no matter who I play with.
Porn products: Crystal Jellies – Slim Cock with Balls – 6.5 Inch – Purple - Doc Johnson
For an inexpensive, all-purpose PVC jelly dildo, the Crystal Jellies Slim Cock will fill that cavity with no problem. Flexible and practical with a suction cup base that's easy to use with a harness, this dildo is ideal for when you leave your toy at your one-night-stand's house. They'll end up loving it as much as you did!