Threesome - rules you just have to know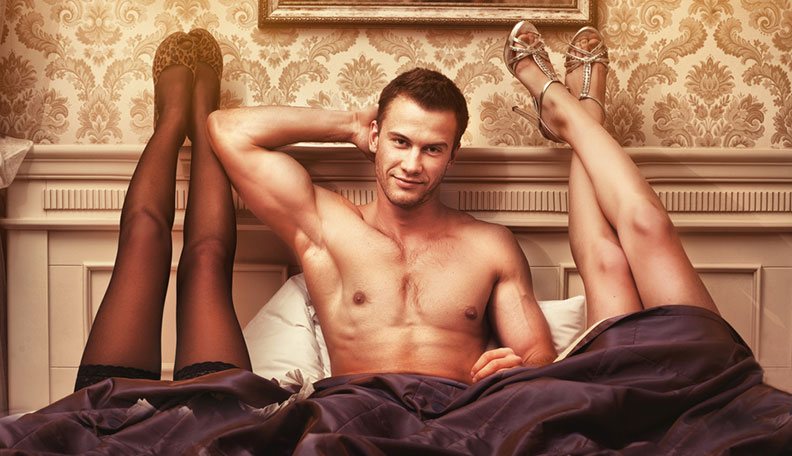 MARCH 19 2021
Threesome is one of the most popular sexual fantasies of both women and men. Three in a relationship that's a crowd, but three in a bed means double pleasure for each of them. You both shouldn't know the third person. Choose her or him together and set the boundaries.
The biggest challenge for you and for your women are emotions triggered during the entire experiment. The best rule here is to focus in 80% on your current partner and only in 20% on a new girl. If these proportions are different, your partner will be just jealous and begin to wonder if she is no longer good enough for you in bed. It won't be easy but remember about consequences. Before you do it, watch some threesome porn together or maybe even group sex porn movies to see how you feel about that.
XBIZ Pleasure products for gangbangers or threesomers
Porn products: Noje C3. Ring - Blush Novelties
Everyone loves a vibrating C-ring and this new model from Blush Novelties makes for a fun and exciting time for yourself or with a partner. Made from smooth silicone, the Noje C3. Ring slips easily around your member thanks to the included penis and ball straps and the unique rabbit ears tickle and tease. The bullet vibe offers ten deep vibration functions, magnetic USB recharging, and is splash-proof for easy cleaning. And the best part? The vibe is removable making it super easy to explore all of your body's sensitive areas.
Porn products: Bubbles Wand Attachment - Luz Arte
Take a break from ordinary wand accoutrements with Luz Arte's delightful Bubbles wand attachment. Each one features three globes cast from clear silicone that are designed to hit all the right spots by transmitting the wand's powerful vibrations. The interior of the attachment cap fits snugly and securely. Even during hectic and robust play, the Bubbles Wand Attachment will not twist around. The colorful bubbles may look like the latest cat toy, but the only pussy you'll want them to play with is your own.