Threesome - rules you just have to know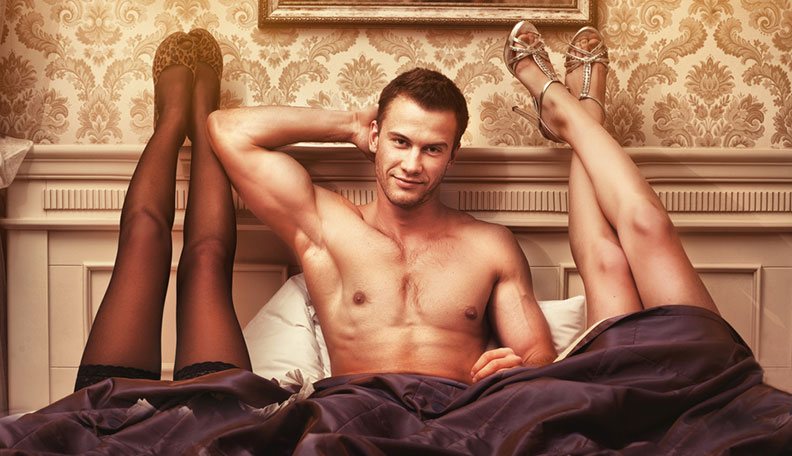 MARCH 19 2018
Threesome is one of the most popular sexual fantasies of both women and men. Three in a relationship that's a crowd, but three in a bed means double pleasure for each of them. You both shouldn't know the third person. Choose her or him together and set the boundaries.
The biggest challenge for you and for your women are emotions triggered during the entire experiment. The best rule here is to focus in 80% on your current partner and only in 20% on a new girl. If these proportions are different, your partner will be just jealous and begin to wonder if she is no longer good enough for you in bed. It won't be easy but remember about consequences. Before you do it, watch some threesome porn together or maybe even group sex porn movies to see how you feel about that.
XBIZ Pleasure products for gangbangers or threesomers
Porn products: Infinitt Suction Massager Two - Nasstoys
For those of us who just can't get enough stimulation, along comes the Infinitt Suction Massager that not only provides 12, yes, TWELVE suction settings and speeds to tantalize one's clit but also has a finger sized, insertable extension to tease just the right spot between the clit and the depths of desire inside. And yes, that little extension also offers 12 speeds of vibration so between the sucking and vibrating; I don't think I'm ever going to leave my house. And since it's rechargeable, I won't have to ever go out and get batteries, either. Thank goodness there's food delivery.
Porn products: Fizzing Bath Tints - Kheper Games
These 12 wildflower-scented mini-fizzies are the perfect travel companion without having to pack one of those large, round fizzy bath balls. Cute and heart shaped, simply toss a couple into a bathtub to create a colorful and delightfully scented spa treatment. The convenient packaging will also make them wonderful gifts for everyone attending baby or bridal showers so make sure you stock lots of them in your store.