Threesome - rules you just have to know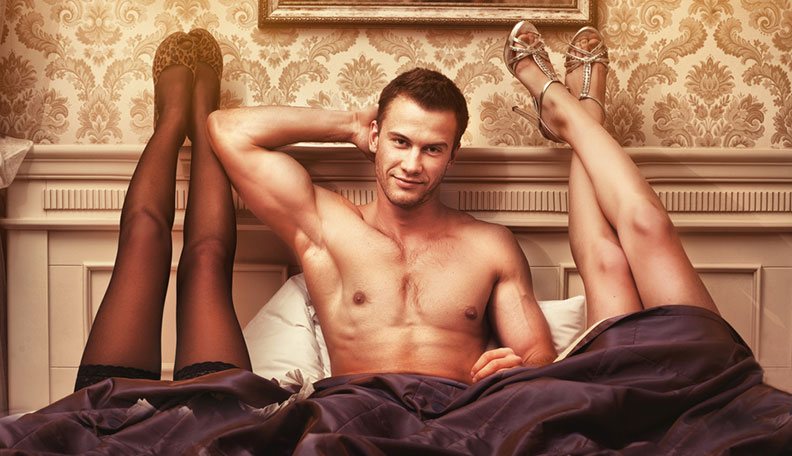 MARCH 19 2022
Threesome is one of the most popular sexual fantasies of both women and men. Three in a relationship that's a crowd, but three in a bed means double pleasure for each of them. You both shouldn't know the third person. Choose her or him together and set the boundaries.
The biggest challenge for you and for your women are emotions triggered during the entire experiment. The best rule here is to focus in 80% on your current partner and only in 20% on a new girl. If these proportions are different, your partner will be just jealous and begin to wonder if she is no longer good enough for you in bed. It won't be easy but remember about consequences. Before you do it, watch some threesome porn together or maybe even group sex porn movies to see how you feel about that.
XBIZ Pleasure products for gangbangers or threesomers
Porn products: The Collection Rise and Sparkle - Blush Exotic
You can't go wrong with the classic shape of this toy, and you really can't go wrong when it also has a fun and positive message on it! "Rise and Sparkle" in shimmery gold lettering, along with gold accents all over the toy, is sure to make you happy. Who even needs it as vibe - just have it bedside to remind you each day to rise and sparkle! But I would recommend you also use it as a vibe since it's such a good little one to play with. Strong multi-speed vibrations will take you over the edge each time. This toy is positive in so many ways!
Porn products: Unicorn Set - Zalo USA
This gift set is freaking amazing; you will not be sorry you picked one up. And that isn't just because it's called the Unicorn Set. The packaging is beautiful and whimsical; I was won over immediately. Inside are three fun and powerful toys to play with. A small sucking piece doubles stimulation for the body. A magnetic lid pops off, and two button controls are revealed. Depending on your mood, plug in one of the other items to get going. A strong internal thruster and tiny vibrator are the perfect additions to the sucking toy. You get a little bit of everything with this kit, which is great for solo or multi-person play.