Threesome - rules you just have to know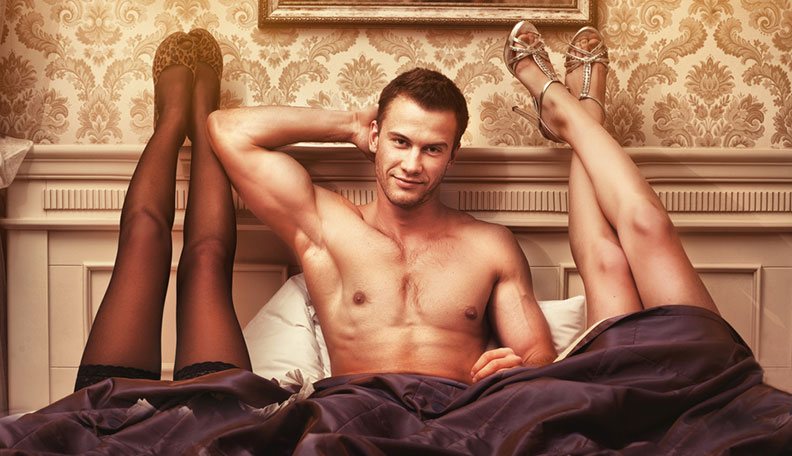 MARCH 19 2020
Threesome is one of the most popular sexual fantasies of both women and men. Three in a relationship that's a crowd, but three in a bed means double pleasure for each of them. You both shouldn't know the third person. Choose her or him together and set the boundaries.
The biggest challenge for you and for your women are emotions triggered during the entire experiment. The best rule here is to focus in 80% on your current partner and only in 20% on a new girl. If these proportions are different, your partner will be just jealous and begin to wonder if she is no longer good enough for you in bed. It won't be easy but remember about consequences. Before you do it, watch some threesome porn together or maybe even group sex porn movies to see how you feel about that.
XBIZ Pleasure products for gangbangers or threesomers
Porn products: Glam Squad - Evolved Novelties
Don't let the small and discreet size of the Glam Squad kit fool you. This thumb-sized bullet vibe packs a punch and the three silicone tips offer a variety of clitoral stimulation to satisfy the most picky clit stim aficionado. The tips include a solid "wand" type head: bulbous and strong, a dual-bulbed "rabbit ear" tip and a fluttering tulip tip, all of which easily slide onto the seven speed, copper toned bullet. Easily rechargeable and waterproof, this is a perfect first-time vibe without having the expense of buying three different vibrators for a multi-stimulating clit good time!
Porn products: Straight to the Point - Evolved Novelties
The technology of vibrators fascinates the daylights out of me. We all know what vibrators are but do you actually know what makes a vibrator vibrate? It's pretty simple. A vibrator is basically a motor with a pin that spins around but the magic ingredient is an off-centered weight at the top of the pin which rapidly throws the pin "off" and that creates the vibrating sensation. So along comes Straight To The Point from Evolved Novelties, which houses the tiniest, off-centered weight at the tip to provide pinpoint stimulation to the perfect point of pleasure.
The itty bitty tip of the 10-speed vibe can easily be used for delightful self-stimulation or non-intrusively shared during partner sex. The rolling speed selection even slows down enough to almost a stop, letting the lucky user catch her breath in between climaxes. The easy to use button at the bottom is perfectly placed so speeds can be changed during her trip into orgasmic bliss. Aaaahhhh…...