Threesome - rules you just have to know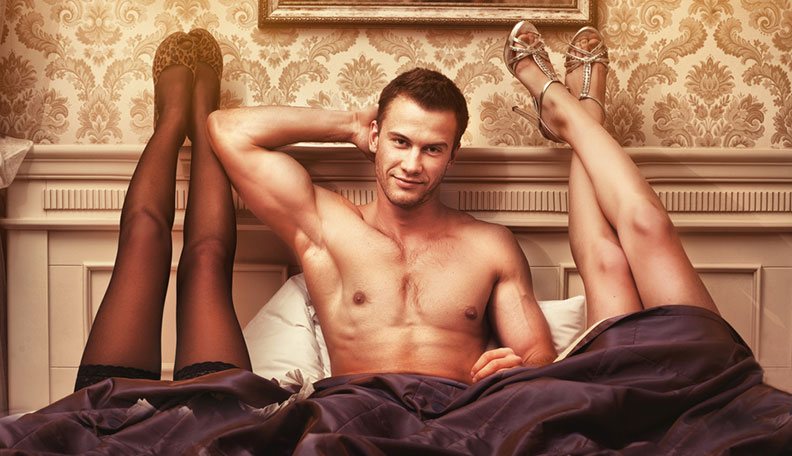 MARCH 19 2019
Threesome is one of the most popular sexual fantasies of both women and men. Three in a relationship that's a crowd, but three in a bed means double pleasure for each of them. You both shouldn't know the third person. Choose her or him together and set the boundaries.
The biggest challenge for you and for your women are emotions triggered during the entire experiment. The best rule here is to focus in 80% on your current partner and only in 20% on a new girl. If these proportions are different, your partner will be just jealous and begin to wonder if she is no longer good enough for you in bed. It won't be easy but remember about consequences. Before you do it, watch some threesome porn together or maybe even group sex porn movies to see how you feel about that.
XBIZ Pleasure products for gangbangers or threesomers
Porn products: Seduce Me Nipple Suckers - Nasstoys
The Seduce Me Nipple Suckers are likely the easiest nipple play toys we have ever used. There is nothing to screw in or clasp on. There are no dials or knobs to twist. You simply squeeze them and put them on. It is easy to release or adjust with much less fumbling than more complex nipple play toys.  They feel great!
Porn products: Vice 2 - Aneros
I have used Aneros for some years now and have decided to upgrade to the Vice 2. It was my first piece that had a vibration function because I always thought that it was unnecessary for my experience. I quickly learned about what I was missing. The packaging displays the stimulator and all the commands, which include speed, vibration setting, and the Joy button.
The joy button was a fun feature to play with because it lets the person holding the remote control the vibrations as they see fit. Among the 18 vibrations settings I am sure most could find their preferred setting but the option to create pulses when I desired was the sort of upgrade I was looking for. Aneros has always been a go-to for me and I am absolutely pleased with this newer model. I would recommend it for any gentleman seeking something a little more.