Threesome - rules you just have to know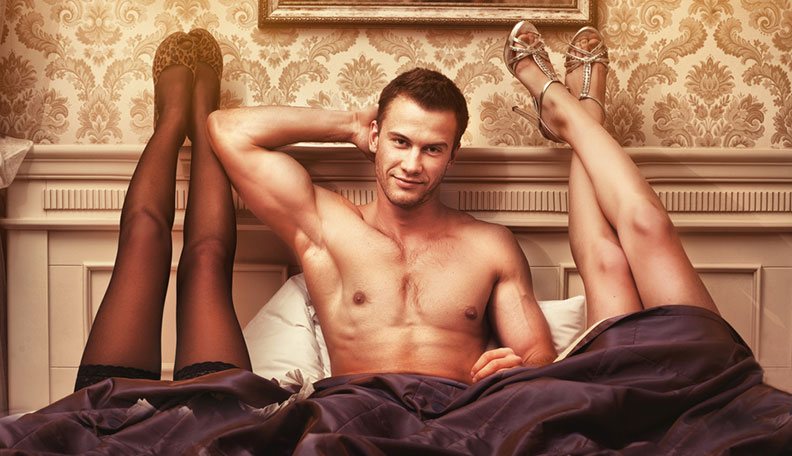 MARCH 19 2019
Threesome is one of the most popular sexual fantasies of both women and men. Three in a relationship that's a crowd, but three in a bed means double pleasure for each of them. You both shouldn't know the third person. Choose her or him together and set the boundaries.
The biggest challenge for you and for your women are emotions triggered during the entire experiment. The best rule here is to focus in 80% on your current partner and only in 20% on a new girl. If these proportions are different, your partner will be just jealous and begin to wonder if she is no longer good enough for you in bed. It won't be easy but remember about consequences. Before you do it, watch some threesome porn together or maybe even group sex porn movies to see how you feel about that.
XBIZ Pleasure products for gangbangers or threesomers
Porn products: Red Hot Ignite - CalExotics
This little baby certainly is one hot item! The intense red color will grab your attention and you won't be sorry. The cupped tip is perfect to snuggle up into the clitoral area for amazing stimulation. The silicone feels creamy against your skin. There are 10 intense functions you can play with all over your body, not just the clit.
The toy features an easy-to-use button to control the vibration on the bottom of the toy. Red Hot Ignite is rechargeable so you never have to worry about batteries. This vibe is not only wonderful to use alone but it also makes a terrific addition to sex and foreplay. You and your partner won't want to put it down.
Porn products: Stainless Steel Adjustable Pussy Clamp - XR Brands
At last, a clamp made for women with nice, juicy outer labia. A clamp that's the equivalent to a guy's balls clamp but made for women. A clamp that screams pleasure and pain in one, easy-to-use device. A clamp that looks like you swiped it from shop class. A clamp that can double as orthodontics equipment. A clamp that lets you poke inside of the lucky wearer without an obstruction. A clamp that stays on with the increasing tightening of the side nuts. A clamp that says "open wide" in as many words. A clamp that's a champ. Oh yeah.