Threesome - rules you just have to know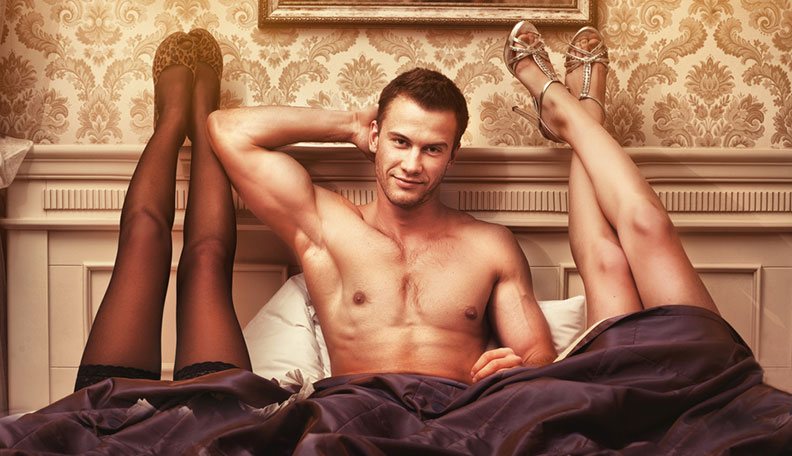 MARCH 19 2021
Threesome is one of the most popular sexual fantasies of both women and men. Three in a relationship that's a crowd, but three in a bed means double pleasure for each of them. You both shouldn't know the third person. Choose her or him together and set the boundaries.
The biggest challenge for you and for your women are emotions triggered during the entire experiment. The best rule here is to focus in 80% on your current partner and only in 20% on a new girl. If these proportions are different, your partner will be just jealous and begin to wonder if she is no longer good enough for you in bed. It won't be easy but remember about consequences. Before you do it, watch some threesome porn together or maybe even group sex porn movies to see how you feel about that.
XBIZ Pleasure products for gangbangers or threesomers
Porn products: Shape Shifter - Zero Tolerance
Much more versatile than a standard butt plug, this hefty, ribbed, silicone beauty has an insertable length of three inches, but the magic is the width and the amazing vibration variation. Starting at 1 ½" wide, it expands with air automatically, all the way up to 2" wide. The self-inflation coordinates with the vibrations, including pulsing through different widths, creating an incredibly varied sensation. The firm suction base allows for hands-free fun but the real action is enjoyed when you use the remote control for unbelievable orgasms. Butt plug? Sure but using this in my vag was one of the best toys I've experienced in a long, long time.
Porn products: Zolo Extra Thick Silicone Cock Ring - XGen Products
I'm a big fan of cock rings and this one is great. The silicone is super soft and it is very stretchy. This C-ring can either be wrapped around the penis alone or around the testicles and shaft. The sensation that you get from this ring is great. The tightness of it is awesome and the flatness feels amazing. If you have hair, it doesn't snag any of them so you can wear it for a long session, as it feels very snug. You will hardly notice it being there after a while, plus the thickness works well. This ring gets the job done and it will definitely bring you much joy and satisfaction.