Threesome - rules you just have to know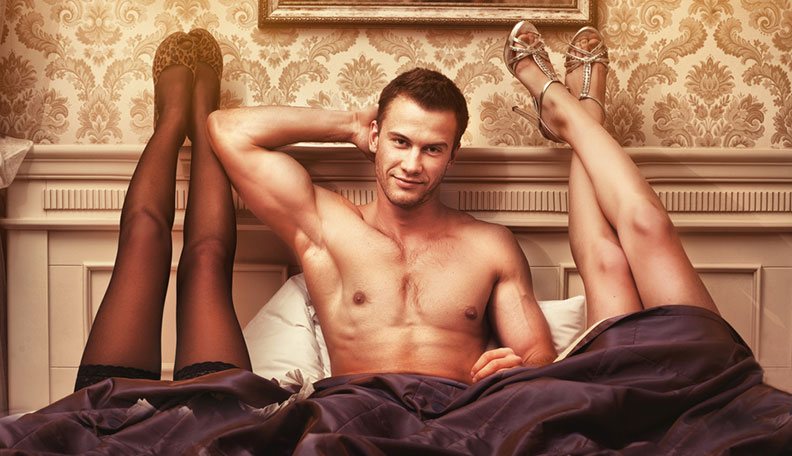 MARCH 19 2021
Threesome is one of the most popular sexual fantasies of both women and men. Three in a relationship that's a crowd, but three in a bed means double pleasure for each of them. You both shouldn't know the third person. Choose her or him together and set the boundaries.
The biggest challenge for you and for your women are emotions triggered during the entire experiment. The best rule here is to focus in 80% on your current partner and only in 20% on a new girl. If these proportions are different, your partner will be just jealous and begin to wonder if she is no longer good enough for you in bed. It won't be easy but remember about consequences. Before you do it, watch some threesome porn together or maybe even group sex porn movies to see how you feel about that.
XBIZ Pleasure products for gangbangers or threesomers
Porn products: Master Series Dark Delights - XR Brands
I've got to tell ya, I really love butt plugs when they are sold in sets of three. Small, medium and large — and I especially love them when the sizes are proportioned in smaller, comfortable sizes and don't look like weapons of ass destruction. This silicone Dark Delights set features three pleasantly curved and delicately shaped plugs for easy penetration and P-spot stimulation. Each one has an increasing length and bulb end size, yet retain a slender neck and even more slender, butt cheek-friendly flange. They're also great for vaginal penetration for those who want knobby G-spot action with a distinct bulb and a narrow shaft.
Porn products: Thump It 7X Remote Control Vibrating & Thumping Dildo - XR Brands
The Thrust It! Dildo is the soft, smooth, silicone, vibrating dildo you are looking for. The dildo features seven different functions that allow you to up the ante as you go. The dildo comes with a remote control to easily change through the different functions, without having to kill the vibe or the ride. The dildo fits into most harnesses with ease. The suction cup is strong enough to work on wet or dry surfaces. Take it for a ride in the shower or take it for a thumping good ride on any hard surface. The battery life lasts for a good while so you won't have to recharge after every use.