Threesome - rules you just have to know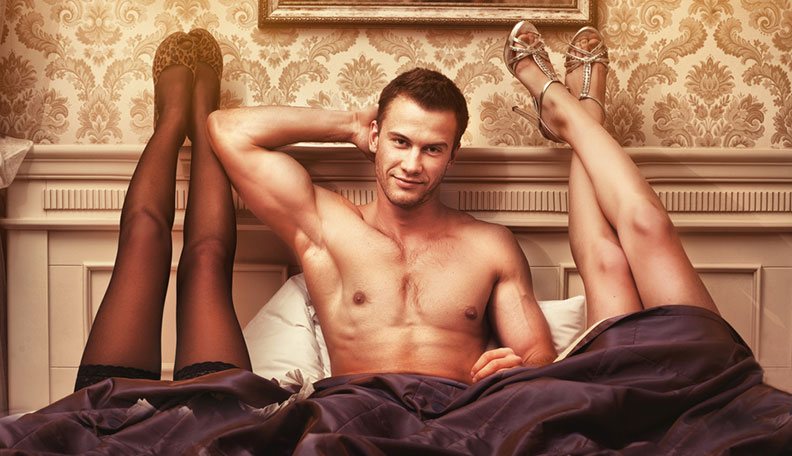 MARCH 19 2019
Threesome is one of the most popular sexual fantasies of both women and men. Three in a relationship that's a crowd, but three in a bed means double pleasure for each of them. You both shouldn't know the third person. Choose her or him together and set the boundaries.
The biggest challenge for you and for your women are emotions triggered during the entire experiment. The best rule here is to focus in 80% on your current partner and only in 20% on a new girl. If these proportions are different, your partner will be just jealous and begin to wonder if she is no longer good enough for you in bed. It won't be easy but remember about consequences. Before you do it, watch some threesome porn together or maybe even group sex porn movies to see how you feel about that.
XBIZ Pleasure products for gangbangers or threesomers
Porn products: Humpkin Spice CBD-Infused Water-Based Flavored Lube - Felix & Ambrosia
First of all, props for the clever name of this fabulous lube. Its not-too-thick formula is water-based and lightly flavored and the effects of CBD are quite subtle yet pleasantly obvious during use. It almost feels like there's a cooling component to it yet there are no cooling-type ingredients on this list. I definitely felt a pleasant difference when using on my juicy bits, which I was more aware of as I used it. It stayed slick, stayed slippery and stayed yummy. And I'll be sure to use the name "Humpkin Spice" when I go through the Starbucks drive-through in the fall and wait to hear if the barista notices. I can't wait.
Porn products: Cock & Ball Anal Teaser - Adam & Eve
While it is always recommended to apply a suitable lube when using toys, this multi-ringed teaser gets exceptionally slippery. The pure silicone toy creates a personal bondage session that you can use in multiple ways. The packaging does a superb job in giving visual direction by depicting a dildo with all three rings applied and the teaser just hanging. There are no other directions so hopefully that is all you need.
We used a water-based lube to help with the placement of the cock and ball rings, which provided some comical entertainment with testes slipping out here and there. The two cock rings themselves are each 1.25 inches wide. They definitely provide a snug fit but are stretchy enough as to not be uncomfortable. The anal teaser has a pleasant taper shape to it that makes it not so intimidating to those trying new things. This felt like a good item for those wanting something easy and affordable to explore new horizons.