Threesome - rules you just have to know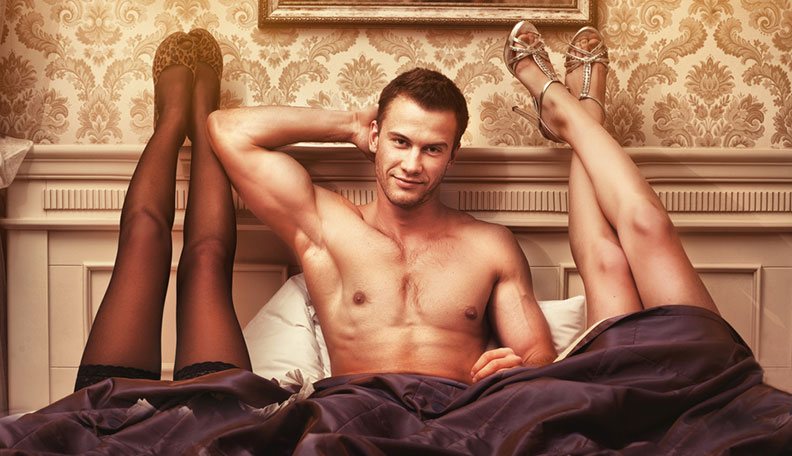 MARCH 19 2020
Threesome is one of the most popular sexual fantasies of both women and men. Three in a relationship that's a crowd, but three in a bed means double pleasure for each of them. You both shouldn't know the third person. Choose her or him together and set the boundaries.
The biggest challenge for you and for your women are emotions triggered during the entire experiment. The best rule here is to focus in 80% on your current partner and only in 20% on a new girl. If these proportions are different, your partner will be just jealous and begin to wonder if she is no longer good enough for you in bed. It won't be easy but remember about consequences. Before you do it, watch some threesome porn together or maybe even group sex porn movies to see how you feel about that.
XBIZ Pleasure products for gangbangers or threesomers
Porn products: Flight Aviator - Fleshlight
I was really impressed with this toy.  You don't need detailed instructions on how to use it; it's very simple and intuitive, which during sexytime is exactly what you want. It's also easy to clean and feels amazing!
The stroking and massaging sensations are pretty realistic and super stimulating, presenting an awesome toy option for anyone with a penis. Ideally, if anything, the fit could have been a little more snug for the stroking. If you're not the most well-endowed, you might find there to be a extra space in there.
Porn products: 4-Piece Anal Plug Kit - Adam & Eve
The toys in this kit all look super nice, which is always a nice surprise. The set comes complete with four different shapes and sizes to experiment with so anyone feeling a bit timid about ass play needn't worry about a safe and comfortable place to start. 
Best of all, they have a small handle of sorts that prevents your sphincter from sucking the whole thing right inside you, which is a very real concern with butt plugs! Once you work your way up, even the thickest option seems like a breeze.