Threesome - rules you just have to know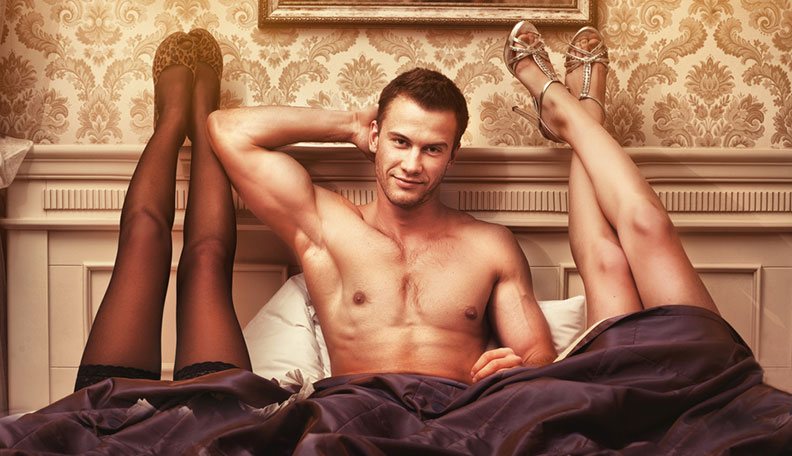 MARCH 19 2020
Threesome is one of the most popular sexual fantasies of both women and men. Three in a relationship that's a crowd, but three in a bed means double pleasure for each of them. You both shouldn't know the third person. Choose her or him together and set the boundaries.
The biggest challenge for you and for your women are emotions triggered during the entire experiment. The best rule here is to focus in 80% on your current partner and only in 20% on a new girl. If these proportions are different, your partner will be just jealous and begin to wonder if she is no longer good enough for you in bed. It won't be easy but remember about consequences. Before you do it, watch some threesome porn together or maybe even group sex porn movies to see how you feel about that.
XBIZ Pleasure products for gangbangers or threesomers
Porn products: What If…? - Kheper Games
I've always wondered, "What if…" and then think of pretty ridiculous things and now there's finally 200 cards with 400 scenarios that can give me naughty ideas to finish that sentence. What makes this fun is that I can play with several people to get a range of crazy answers, with the players giving a point to the most inappropriate answers. The best part is that I can also play this virtually during a Zoom party by holding up a card to a screen and then laughing hysterically without spewing my germs to my friend sitting next to me. Ooooh, now What if….?
Porn products: Beso G - Voodoo Toys
If someone comes in looking for something different, bring them over to this item. This is a unique new interesting vibe. Its handle makes it easy to hold and control, especially for partner play or one-handed use. The shaft has 10 strong vibration patterns and a warming G-spot for extra fun. The clitoral suction piece is where it gets really cool — it is adjustable to customize your experience and fit. You can really get that baby to snuggle up to you and get the job done. It's waterproof and rechargeable.