Threesome - rules you just have to know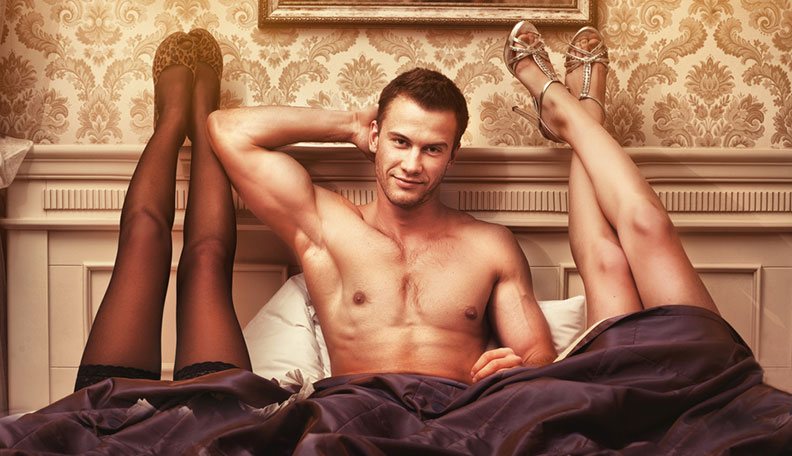 MARCH 19 2019
Threesome is one of the most popular sexual fantasies of both women and men. Three in a relationship that's a crowd, but three in a bed means double pleasure for each of them. You both shouldn't know the third person. Choose her or him together and set the boundaries.
The biggest challenge for you and for your women are emotions triggered during the entire experiment. The best rule here is to focus in 80% on your current partner and only in 20% on a new girl. If these proportions are different, your partner will be just jealous and begin to wonder if she is no longer good enough for you in bed. It won't be easy but remember about consequences. Before you do it, watch some threesome porn together or maybe even group sex porn movies to see how you feel about that.
XBIZ Pleasure products for gangbangers or threesomers
Porn products: Eclipse Thrusting Rotator Probe - CalExotics
Where do I start to describe one of the most amazing sex toys I have seen in a long time? Yup, what you think is just another butt toy turns out to be an engineering masterpiece. Let me elaborate.  
What fascinates me about the Eclipse Thrusting Rotator Probe is the fact that it thrusts an easy-to-take ½" all the while with a rotating head which circulates only about 1" during use while it vibrates! The 12 speeds are elaborately entwined with its thrusting, rotating and vibrating functions with alternating rotations, speeds, different thrusting patterns — just about any combo you can think of for incredible internal pleasure.
Butt wait, there's more! This toy goes way beyond that. The compact size is also incredible for vaginal G-spot use, especially for women who don't want their tonsils reamed with a large, thrusting toy. The short length won't blast up to the cervix and the rotation and thrust completely stimulates the G-spot for up to an hour – a lot longer than any lover of mine has been able to use their fingers!
Personally, I am going to have plenty of yummy G-spot sessions with this incredible toy and rename it the Eclipse Thrusting Rotator Lover. Mmm…
Porn products: Bangin' Berry - Felix & Ambrosia
Yummy blueberries are blended in with quality CBD to bring you a healthy and tasty round of slipping and sliding when you're out-and-inning. Slightly thick yet perfectly balanced for ease of use, this delicious lube is perfect for solo, partner or multi-lover fun! The flavor is subtle and not too sweet so all you need to do is add some whipped cream on the inner thighs to enjoy a tasty dessert that will be remembered for a long time.