Give Her Some Extra Pleasure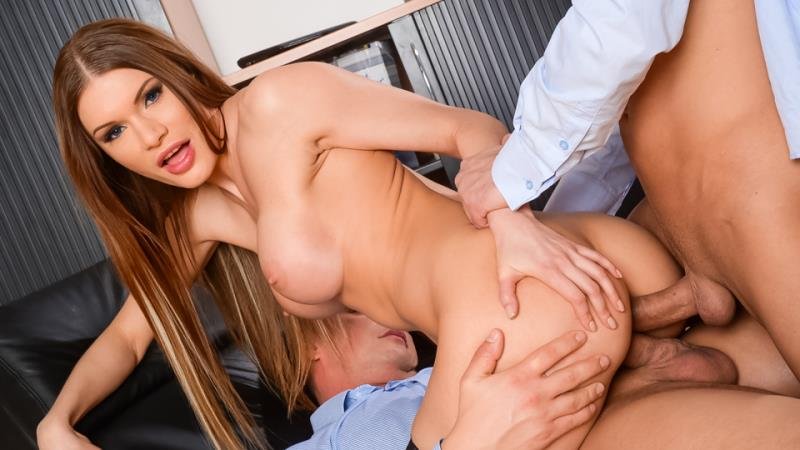 MARCH 07 2021
It's a nice evening. You and your lady chose some movies from the selection of double penetration porn to get a bit more turned on before your bedtime and suddenly she says 'I would like to try this.' Should you invite another man to your bedroom? There's no need to as now the most fancy toys known from the professional porn can provide extreme pleasure to both of you.
Double penetration sensations can be achieved when there is only two of you. This amazing vibrating double penetrator for naughty couples will immediately secure the highest levels of pleasure for two. Grab this unbelievable device to feel like a real player from your favourite professional porn movie and fill her out with your hard cock while penetrating her backdoor at the same time.
XBIZ Pleasure products for gangbangers or threesomers
Porn products: Shegasm 5-Star Rabbit - XR Brands
There are a lot of things to love about this new toy from XR Brands. Turn it on and watch and feel the amazement of what it can do. It looks like your typical dual toy, but there is so much more than meets the eye. Built into the tip of the shaft is a delightful thumper to tackle that G-spot. But wait, there is more! The clitoral piece provides seven different suction modes to kiss your clit until it cannot take it anymore. This item is great for someone who wants something extra besides vibration.
Porn products: Strong One - Satisfyer
Strong One is right! The slightly stretchy silicone ring features a thick and sturdy vibrator with speeds controlled by the small button or by the ubiquitous Satisfyer app. Perfect for a willing willie, you can also wear it as a ring with the vibe in your palm for non-stop fingering fun. It's also great to slip onto a dildo when it comes time for pegging as the vibrations are strong enough to transfer all the way to the tip of the dildo. Vibrating cock rings — not just for cocks anymore! The Strong One is a fun one!