Give Her Some Extra Pleasure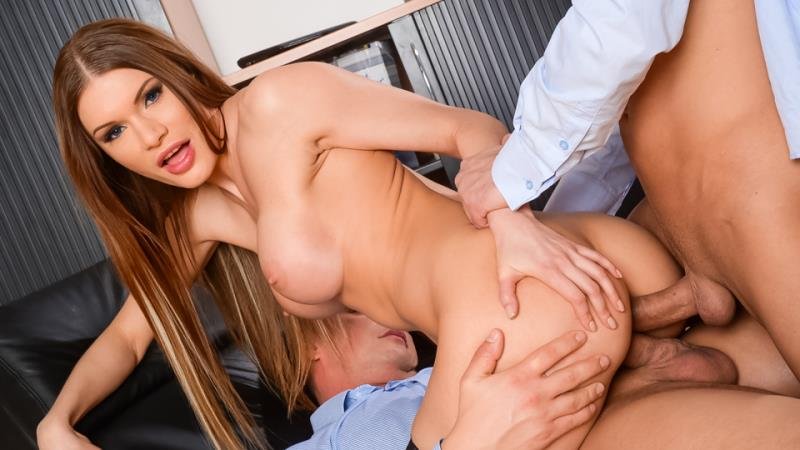 MARCH 07 2020
It's a nice evening. You and your lady chose some movies from the selection of double penetration porn to get a bit more turned on before your bedtime and suddenly she says 'I would like to try this.' Should you invite another man to your bedroom? There's no need to as now the most fancy toys known from the professional porn can provide extreme pleasure to both of you.
Double penetration sensations can be achieved when there is only two of you. This amazing vibrating double penetrator for naughty couples will immediately secure the highest levels of pleasure for two. Grab this unbelievable device to feel like a real player from your favourite professional porn movie and fill her out with your hard cock while penetrating her backdoor at the same time.
XBIZ Pleasure products for gangbangers or threesomers
Porn products: 4-Piece Anal Plug Kit - Adam & Eve
The toys in this kit all look super nice, which is always a nice surprise. The set comes complete with four different shapes and sizes to experiment with so anyone feeling a bit timid about ass play needn't worry about a safe and comfortable place to start. 
Best of all, they have a small handle of sorts that prevents your sphincter from sucking the whole thing right inside you, which is a very real concern with butt plugs! Once you work your way up, even the thickest option seems like a breeze.
Porn products: White Lightning Cock Ring - Zero Tolerance
Cockrings are great for many reasons. Adding new sensations to your sexual experiences can bring your pleasure to new heights. Zero Tolerance Toys' White Lightning is what I would describe as a no-nonsense cock ring for those who are new to using them or looking for a budget-friendly alternative that is just as comfortable to wear and easy to use as the ones already on the market. It's super stretchy and fits most members while remaining quite flexible during use.
What makes the White Lightning unique from others is that you technically get a two-for-one, as the motor of this cock ring comes out and can even be used as a vibe for clitoral stimulation and applying vibration to other parts of the body. You also get two extra batteries in addition to the two already installed — pretty cool!