Give Her Some Extra Pleasure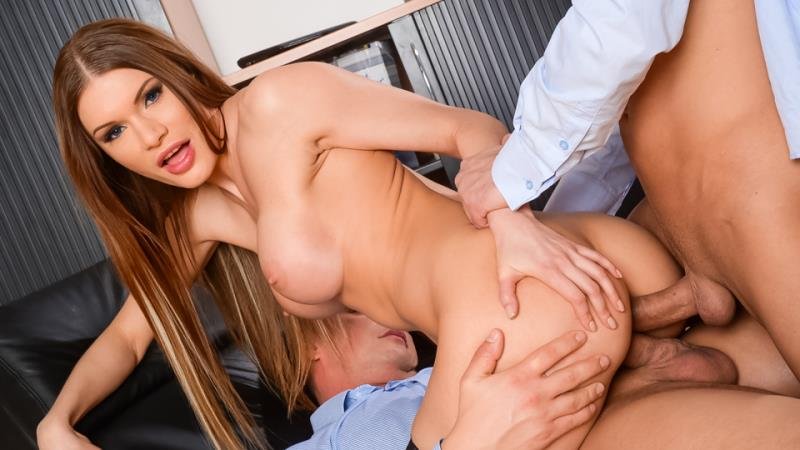 MARCH 07 2021
It's a nice evening. You and your lady chose some movies from the selection of double penetration porn to get a bit more turned on before your bedtime and suddenly she says 'I would like to try this.' Should you invite another man to your bedroom? There's no need to as now the most fancy toys known from the professional porn can provide extreme pleasure to both of you.
Double penetration sensations can be achieved when there is only two of you. This amazing vibrating double penetrator for naughty couples will immediately secure the highest levels of pleasure for two. Grab this unbelievable device to feel like a real player from your favourite professional porn movie and fill her out with your hard cock while penetrating her backdoor at the same time.
XBIZ Pleasure products for gangbangers or threesomers
Porn products: Tango X - We-Vibe
All this wonderfulness in one box toy — storage bag, charger and lube — what more can you ask for? This blissful bullet has a deep rumbly vibration that will hit all your naughty sweet spots with some pinpoint accuracy, and it can be used for hours on end. The orgasms that you will receive with this bullet will be mind-blowing, and the sleep that you will get after such an intense orgasm will be much needed (believe me, I know this for a fact). Once you find the right speed for you, it'll be such a fun pleasurable night.
Porn products: Torch Thrill - Blush Novelties
What a clever design! The Torch Thrill is a comfortable, pussy-shaped stroker complete with interior textures in a flashlight-shaped cannister. The secret surprise is the obvious yet hidden feature in the button, which looks like a button used to turn a flashlight on or off. Simply press the button, and it magically creates a grip around the end of the stroker inside the cannister — making it tighter without having to use your other hand to experience the snugger pleasure. No batteries, no suction — just a bit of hand grip inside the diamond-patterned handle to shoot your load into. You'll feel thrills for sure!