Give Her Some Extra Pleasure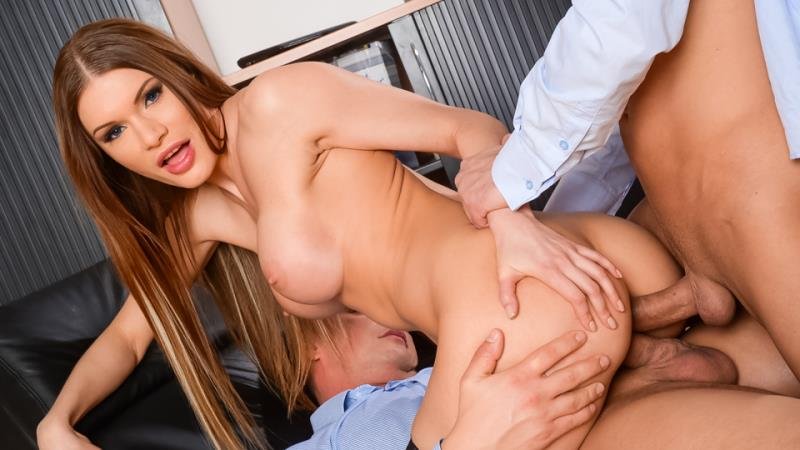 MARCH 07 2023
It's a nice evening. You and your lady chose some movies from the selection of double penetration porn to get a bit more turned on before your bedtime and suddenly she says 'I would like to try this.' Should you invite another man to your bedroom? There's no need to as now the most fancy toys known from the professional porn can provide extreme pleasure to both of you.
Double penetration sensations can be achieved when there is only two of you. This amazing vibrating double penetrator for naughty couples will immediately secure the highest levels of pleasure for two. Grab this unbelievable device to feel like a real player from your favourite professional porn movie and fill her out with your hard cock while penetrating her backdoor at the same time.
XBIZ Pleasure products for gangbangers or threesomers
Porn products: Gender Fluid Twirler with Wireless Remote - Thank Me Now
Looking for a butt plug that's shaped a little differently and supplies a few extra thrills? Then look no further than this uniquely shaped, 4 ½"-long, 1 5/8"-wide, teardrop-shaped silicone beauty with the 1"-long and thick neck. With the zippy vibrations in the rounded and slightly pointed tip and the twirling beads that stimulate in many different speeds and functions, this is one plug you'll want to plunge wherever it fits. Just don't forget the lube!
Porn products: Glas Pleasure Droplets Handblown Glass Anal Training Set - Electric Novelties
The first word that comes to mind with the Glas Pleasure Droplets Handblown Glass Anal Training Set is "beautiful." The Anal Training Set will get you prepared for anal, and the Pleasure Droplets range in size from 3.25" to 3.5" to 4". It is an enjoyable experience. What I love about this kit is that you can use any kind of lube you want, although my preference was silicone. The anal kit is hypoallergenic, and these plugs can be used for temperature play because they retain heat and cold. If you're a lover of glass toys and you're training your anus, then this set is what you need in your toy chest.