Give Her Some Extra Pleasure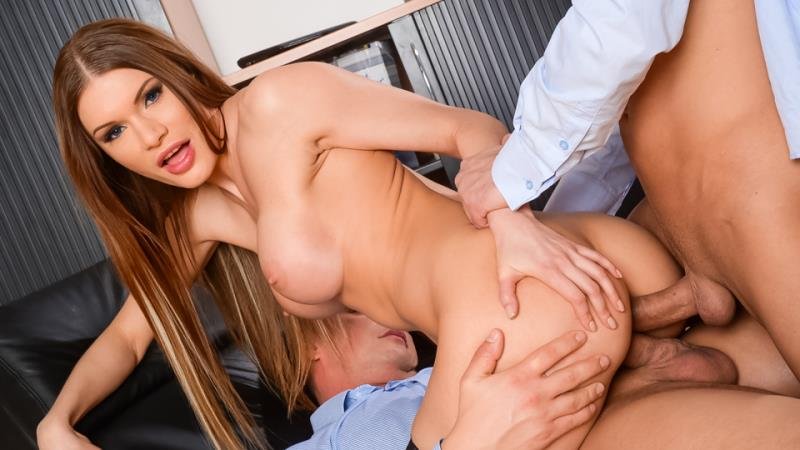 MARCH 07 2018
It's a nice evening. You and your lady chose some movies from the selection of double penetration porn to get a bit more turned on before your bedtime and suddenly she says 'I would like to try this.' Should you invite another man to your bedroom? There's no need to as now the most fancy toys known from the professional porn can provide extreme pleasure to both of you.
Double penetration sensations can be achieved when there is only two of you. This amazing vibrating double penetrator for naughty couples will immediately secure the highest levels of pleasure for two. Grab this unbelievable device to feel like a real player from your favourite professional porn movie and fill her out with your hard cock while penetrating her backdoor at the same time.
XBIZ Pleasure products for gangbangers or threesomers
Porn products: Glow in the Dark Pot Leaf Cup With Straw - Kheper Games
Fun party cups are all the rage right now. I have quite the collection going. You need one for every occasion — and now I have the perfect cup to celebrate all things marijuana. This pot leaf party sipper is great to tote around all over the place. It holds about 24 ounces of your favorite drink. The best part is it glows in the dark! Buy a bunch and give them to all your friends. It's topped off with a crazy straw for added fun.
Porn products: Trinity Vibes Dual Vibrating Penis Head Teaser - XR Brands
If you have ever wanted to do a sci-fi movie with your genitals, this would be a go-to prop. Luckily the clear plastic clamshell offers a personal view of the toy but the magic happens on the back of the paper insert, providing visual instructions on how to use this device on a flesh-covered dong. The "glove" fits around the head of the penis and is textured for intense sensation.