Give Her Some Extra Pleasure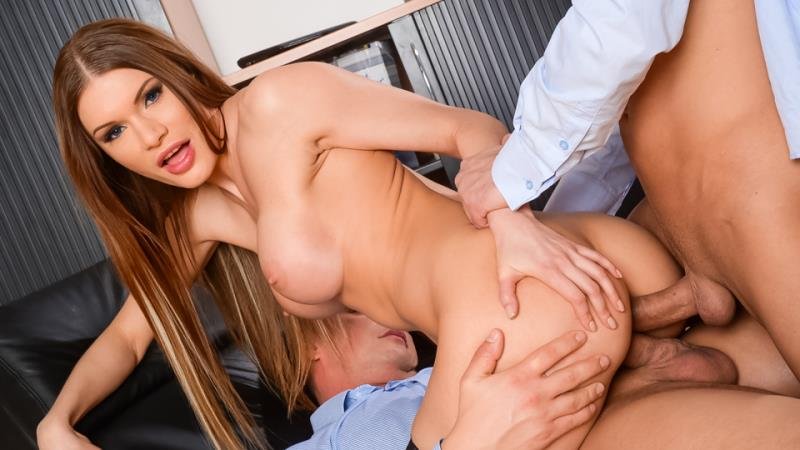 MARCH 07 2022
It's a nice evening. You and your lady chose some movies from the selection of double penetration porn to get a bit more turned on before your bedtime and suddenly she says 'I would like to try this.' Should you invite another man to your bedroom? There's no need to as now the most fancy toys known from the professional porn can provide extreme pleasure to both of you.
Double penetration sensations can be achieved when there is only two of you. This amazing vibrating double penetrator for naughty couples will immediately secure the highest levels of pleasure for two. Grab this unbelievable device to feel like a real player from your favourite professional porn movie and fill her out with your hard cock while penetrating her backdoor at the same time.
XBIZ Pleasure products for gangbangers or threesomers
Porn products: Refined Sugarotic - Rock Candy Toys
This new dual vibe is sure to have a lot of fans. Super strong vibrations and suction power this toy for your pleasure. The shaft has a nice curve to it, with ridges for extra stimulation. And I really like the size of the shaft as well and how nicely it hits your G-spot. An external piece provides suction in multiple functions, and each piece is controlled individually. This toy isn't incredibly loud either for the functions it provides. Overall, I'm very impressed with this item.
Porn products: Rainbow Pecker Marshmallow Candies  - Kheper Games
I have such a sweet tooth and was totally into these little peckers! These delicious marshmallow candies are hard to not eat all in one sitting. The flavors are subtle and not too overpowering and are all tasty. Apple was my favorite, but I'm not a fan of grape anything, though; so, my husband lucked out and got that one because I didn't want to share any of the others. This is a fantastic present that is sure to put a smile on anyone's face; or it can be a fun treat for yourself when you crave something sweet.