Give Her Some Extra Pleasure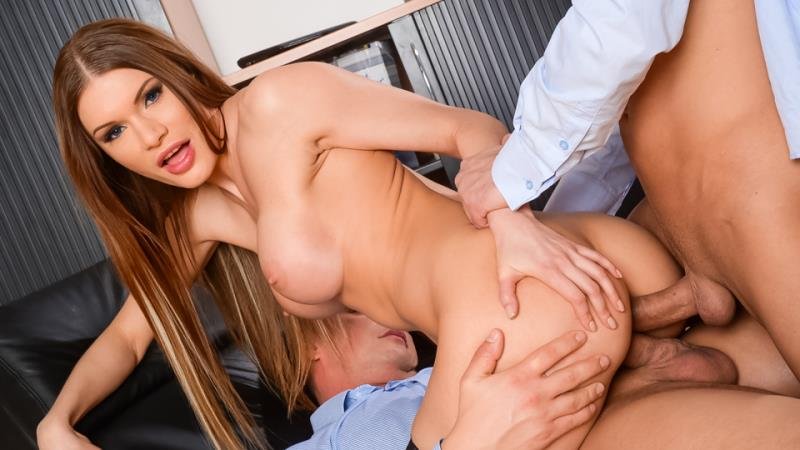 MARCH 07 2022
It's a nice evening. You and your lady chose some movies from the selection of double penetration porn to get a bit more turned on before your bedtime and suddenly she says 'I would like to try this.' Should you invite another man to your bedroom? There's no need to as now the most fancy toys known from the professional porn can provide extreme pleasure to both of you.
Double penetration sensations can be achieved when there is only two of you. This amazing vibrating double penetrator for naughty couples will immediately secure the highest levels of pleasure for two. Grab this unbelievable device to feel like a real player from your favourite professional porn movie and fill her out with your hard cock while penetrating her backdoor at the same time.
XBIZ Pleasure products for gangbangers or threesomers
Porn products: Master Series Wild Sex - XR Brands
For a sexy safari time, this 7-piece bondage kit is the one to have. The mask fits perfectly on the face for some big-cat energy, with a nice collar and leash to be on all fours for playtime. This can be used in many different ways; you can dress this in a trench coat or your birthday suit and enjoy your time, and you and your partner can have a fantastic lovemaking session. This bondage kit brings out the wildness in you because you can also hide behind the mask, become someone different and lose yourself in the moment. And this is something that can bring that fire and passion back into the relationship. Enjoy it, lose yourself, and go for it all the way.
Porn products: 7X Silicone C-Ring with Vibrating Taint Stimulator - XR Brands
This toy is a cheat code! A double cock ring (inner ring 1" ball ring 1.75"), this allowed me to stretch the silicone rings and place the toy exactly where I wanted for a snug fit on my penis. Immediately, my penis became girthier, and there no issues with pre-ejaculation during masturbation. Once I turned on the vibration, I was met with an intense speed and rumbly vibration that I would call a dual threat. It was very pleasurable for solo play. My second use was with my partner; it was great to use this toy as a form of foreplay and orgasm deprivation. When I finally penetrated my partner, she could feel the vibration and used the remote to change speeds during intercourse. I was amazed by how comfortable this toy felt on my penis. The trick is to use water-based lube and re-apply when needed. Penis owners, this toy provides you with many options: solo play, partner play, girth — and it helps with pre-ejaculation, not to mention that it turns your non-vibrating penis into a real live vibrating penis for your partner to enjoy.