Give Her Some Extra Pleasure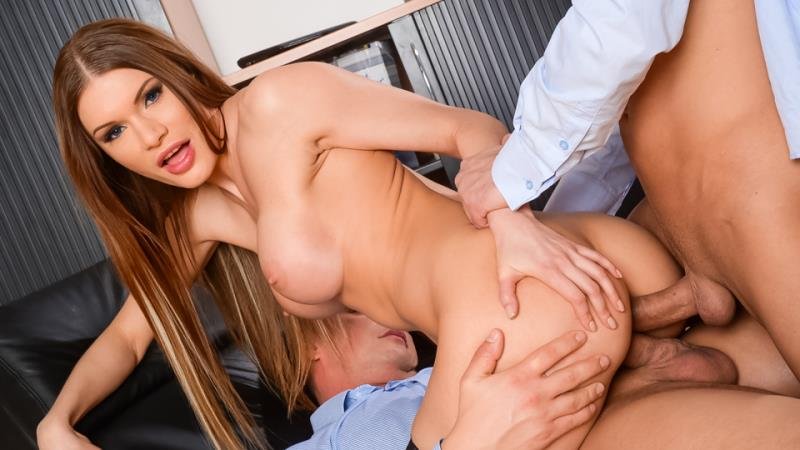 MARCH 07 2021
It's a nice evening. You and your lady chose some movies from the selection of double penetration porn to get a bit more turned on before your bedtime and suddenly she says 'I would like to try this.' Should you invite another man to your bedroom? There's no need to as now the most fancy toys known from the professional porn can provide extreme pleasure to both of you.
Double penetration sensations can be achieved when there is only two of you. This amazing vibrating double penetrator for naughty couples will immediately secure the highest levels of pleasure for two. Grab this unbelievable device to feel like a real player from your favourite professional porn movie and fill her out with your hard cock while penetrating her backdoor at the same time.
XBIZ Pleasure products for gangbangers or threesomers
Porn products: Sexy Strappy Leg Harness - Baci
For those of us with an ample waistline and thunder thighs that are known and loved, along comes the clever leg harness, which is actually a single, double strapped thigh harness to keep those luscious stockings up where they should be. No more pulling down of a waist-clutching garter belt, which often sits below our love handles, resulting with tugging one's stockings so low, they look like knee highs. These encircle each juicy thigh individually and have two grips, front and back, to comfortably grasp each stocking. They not only look hot but are also fully functional, too. Nice…
Porn products: Thump It 7X Remote Control Vibrating & Thumping Dildo - XR Brands
The Thrust It! Dildo is the soft, smooth, silicone, vibrating dildo you are looking for. The dildo features seven different functions that allow you to up the ante as you go. The dildo comes with a remote control to easily change through the different functions, without having to kill the vibe or the ride. The dildo fits into most harnesses with ease. The suction cup is strong enough to work on wet or dry surfaces. Take it for a ride in the shower or take it for a thumping good ride on any hard surface. The battery life lasts for a good while so you won't have to recharge after every use.