Give Her Some Extra Pleasure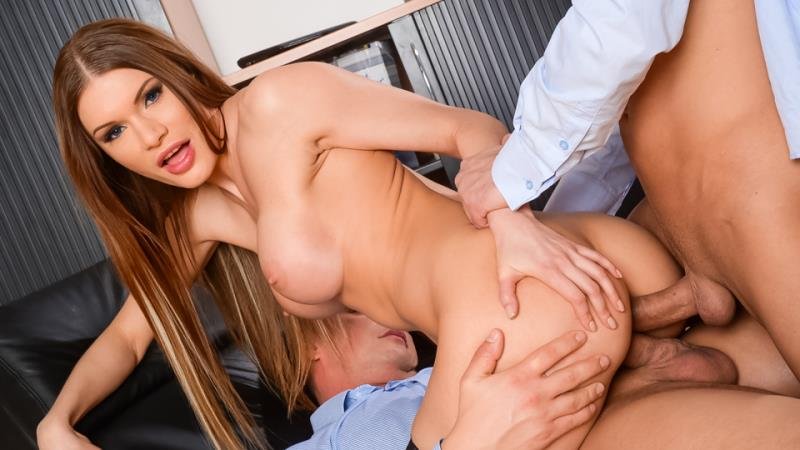 MARCH 07 2018
It's a nice evening. You and your lady chose some movies from the selection of double penetration porn to get a bit more turned on before your bedtime and suddenly she says 'I would like to try this.' Should you invite another man to your bedroom? There's no need to as now the most fancy toys known from the professional porn can provide extreme pleasure to both of you.
Double penetration sensations can be achieved when there is only two of you. This amazing vibrating double penetrator for naughty couples will immediately secure the highest levels of pleasure for two. Grab this unbelievable device to feel like a real player from your favourite professional porn movie and fill her out with your hard cock while penetrating her backdoor at the same time.
XBIZ Pleasure products for gangbangers or threesomers
Porn products: Soak - Sliquid
I could spend all day, every day in a bath. It is one of my most favorite things to do. I am always looking for things to make my bath more luxurious and relaxing. Soak from Sliquid is one of my new favorite things to add to my bath time. This foaming bath soak is made with no harsh chemicals, which can typically be found in bath items. Its formula is PH-balanced and made to be gentle on all your intimate areas. Made with natural sea salt, mango and shea butter, Soak helps to create that in-home spa experience that will leave you feeling refreshed and relaxed.
Porn products: Volita Slim Vibrator - Fun Factory
This little guy from Fun Factory is a great item to add to your collection. It is so simple and easy to use that it would be gG. It takes one AA battery and has a great vibration to it. It has a simple on and off twist cap at the base of the toy. The shape is quite interesting too. The two little tongues on the tip flicker in the best way. It is lovely for clitoral stimulation and nipple play too. Or, it can be used during oral sex on the head of the penis to really send him over the edge. This slim vibe can be used internally as well.