Give Her Some Extra Pleasure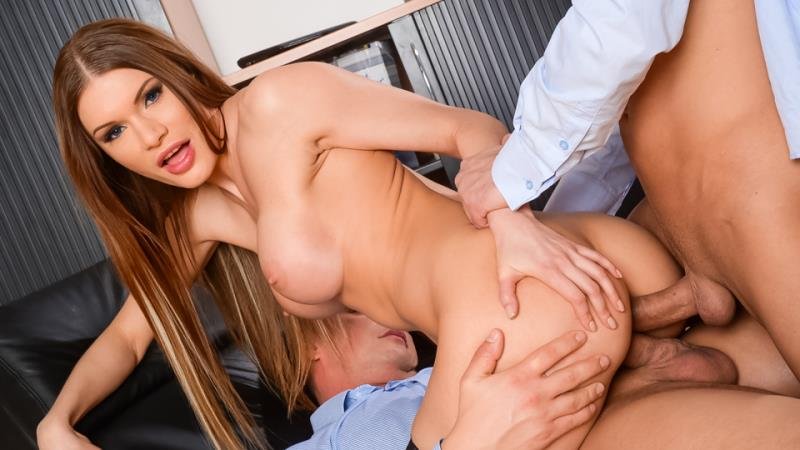 MARCH 07 2019
It's a nice evening. You and your lady chose some movies from the selection of double penetration porn to get a bit more turned on before your bedtime and suddenly she says 'I would like to try this.' Should you invite another man to your bedroom? There's no need to as now the most fancy toys known from the professional porn can provide extreme pleasure to both of you.
Double penetration sensations can be achieved when there is only two of you. This amazing vibrating double penetrator for naughty couples will immediately secure the highest levels of pleasure for two. Grab this unbelievable device to feel like a real player from your favourite professional porn movie and fill her out with your hard cock while penetrating her backdoor at the same time.
XBIZ Pleasure products for gangbangers or threesomers
Porn products: Pop Mini Stroker - Zero Tolerance
This is a stroker that markets itself as an "on the go" solution to pleasuring oneself away from home. The simplistic design and functionality attest to this by having few moving parts and a simple clean-up method.
The picture displayed on the packaging gives an accurate representation of what to expect inside: one stroker and one bullet. The stroker combined with the waterproof bullet creates a combo that is perfect for shower or bath play while the ribbed interior of the stroker adds a gripping sensation that works well with the lube provided. With the stoker being made of TPE rubber, you can really adjust your grip to change the texture and feel to your preferred desires. I enjoyed how easy this stroker was to work with — I might just have to stuff it inside my suitcase on my next trip!
Porn products: Blue Dream - Evolved Novelties
You'll be dreaming of endless strap-on fun with this beauty. Perfectly poised for pegging, this rechargeable, silicone toy checks off all the boxes for ease of use and harness compatibility. A wide, thin base fits easily in any harness and the 7-inch length allows for penetration into any body and the remote control adds to the fun.
The soft and sturdy bulbous head is soft enough to be comfortable yet firm enough to deliciously poke into the trembling orifice. In fact, the head of it feels like the head of a real penis except the head of the Blue Dream sports a quiet, seven functions and speeds, something that guys just don't offer. Sorry guys! I'm gonna take my Blue Dream and fantasize about giving and receiving my new toy!