Give Her Some Extra Pleasure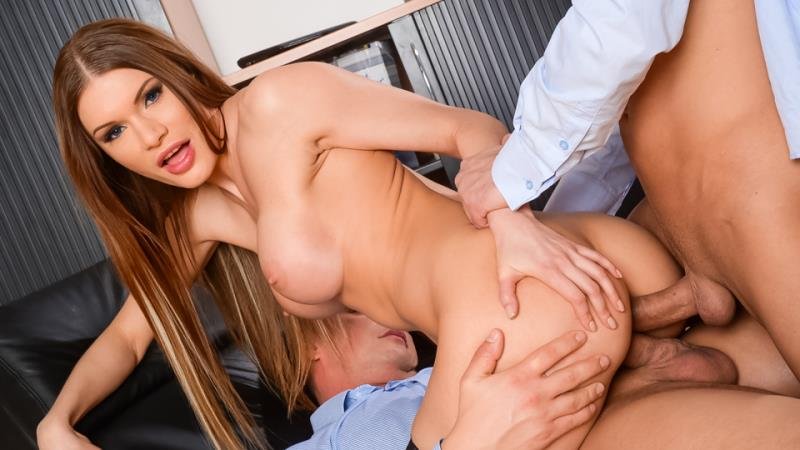 MARCH 07 2020
It's a nice evening. You and your lady chose some movies from the selection of double penetration porn to get a bit more turned on before your bedtime and suddenly she says 'I would like to try this.' Should you invite another man to your bedroom? There's no need to as now the most fancy toys known from the professional porn can provide extreme pleasure to both of you.
Double penetration sensations can be achieved when there is only two of you. This amazing vibrating double penetrator for naughty couples will immediately secure the highest levels of pleasure for two. Grab this unbelievable device to feel like a real player from your favourite professional porn movie and fill her out with your hard cock while penetrating her backdoor at the same time.
XBIZ Pleasure products for gangbangers or threesomers
Porn products: Fantasy for Her Her Ultimate Pleasure - Pipedream Products
When you can't make up your mind what kind of sex toy you want to use to pleasure yourself, along comes the Her Ultimate Pleasure. Want to use a 10-speed, penetrative vibe? Done. Want to get some suction action for intense nipple stiffening? Done. Want to use that same suction action for clit engorging passion? Done. Oh, and don't forget that little tongue that wags inside the suction cone with seven motion speeds and vibration settings to put you over the top.
Porn products: Manta Black Line - Fun Factory
Let's face it. Guys love to watch women masturbate with a vibrator, but now Fun Factory has come out with a vibe for him that will give her plenty of viewing pleasure.
This rechargeable, six speed and rhythm beauty can be used all along his shaft or just around the coronal ridge. The ridges on the surface hold on to lube really well and provide extra textured stimulation, while Manta's flexible wings grasp his member as much as he wants them to.
The Manta can also be used during partnered sex to turn his penis into a multi-speed vibrator, making him a truly realistic sex toy. You'll both love this sexy, easy to use, body-safe, creative pleasure device!