Give Her Some Extra Pleasure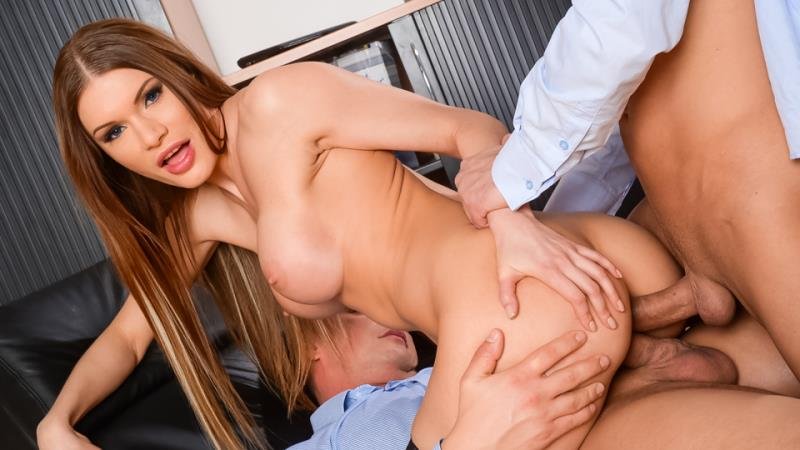 MARCH 07 2020
It's a nice evening. You and your lady chose some movies from the selection of double penetration porn to get a bit more turned on before your bedtime and suddenly she says 'I would like to try this.' Should you invite another man to your bedroom? There's no need to as now the most fancy toys known from the professional porn can provide extreme pleasure to both of you.
Double penetration sensations can be achieved when there is only two of you. This amazing vibrating double penetrator for naughty couples will immediately secure the highest levels of pleasure for two. Grab this unbelievable device to feel like a real player from your favourite professional porn movie and fill her out with your hard cock while penetrating her backdoor at the same time.
XBIZ Pleasure products for gangbangers or threesomers
Porn products: Peekaboos Premium Pasties Rainbows & Hearts - XGen Products
I am going to need these for every day of the week. Get ready to dress up your chest and have all eyes on you. I absolutely love these new rainbow pasties from Xgen. The set comes with a traditional rainbow design and rainbow heart. Put these on and feel your mood improving instantly. Who would not smile seeing these? Plus, there is glitter for extra amazingness. These pasties are self-adhesive and will last all day and night long. Wear them under your clothes or show them off in all their glory. Rainbows so go with most outfits.
Porn products: Personal Massager - plusOne
This Personal Massager is a fantastic item all around. The packaging features a front flap that allows you to peak inside and view the lovely color of the toy. The high-quality silicone is creamy smooth on the skin. The soft flexible head moves to hit all the right places.
This toy is a great beginner size that fits nicely in the palm of your hand. It has a one-button control that cycles through the powerful yet quiet 10 vibration patterns. This vibe is fully waterproof and rechargeable with a battery life for up to two hours.