Give Her Some Extra Pleasure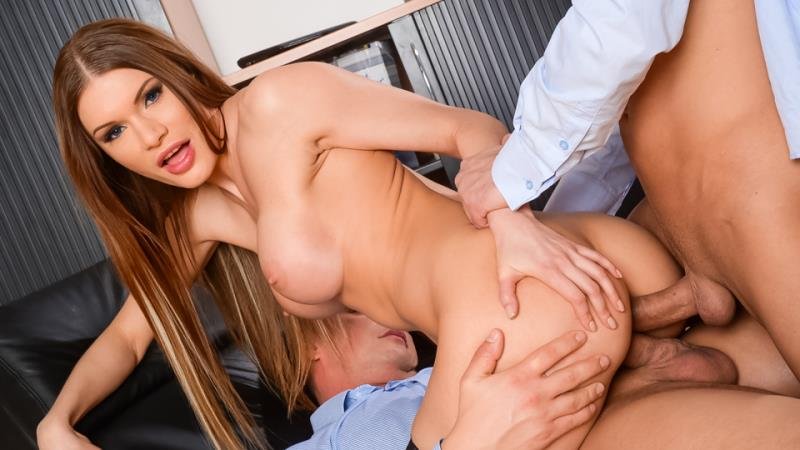 MARCH 07 2018
It's a nice evening. You and your lady chose some movies from the selection of double penetration porn to get a bit more turned on before your bedtime and suddenly she says 'I would like to try this.' Should you invite another man to your bedroom? There's no need to as now the most fancy toys known from the professional porn can provide extreme pleasure to both of you.
Double penetration sensations can be achieved when there is only two of you. This amazing vibrating double penetrator for naughty couples will immediately secure the highest levels of pleasure for two. Grab this unbelievable device to feel like a real player from your favourite professional porn movie and fill her out with your hard cock while penetrating her backdoor at the same time.
XBIZ Pleasure products for gangbangers or threesomers
Porn products: Rechargeable Mini Bullet - CalExotics
Bullets are one of the most sought-after sex toys. There are so many options out there today. The big thing in bullets these days is being rechargeable. People don't want to have to deal with batteries — ever. This rechargeable bullet is a great little addition to anyone's bedroom. It's small and great to use all over the body. It is fun to use with your partner to make lovemaking more stimulating. It's so small and cute; you can just keep it in your pocket. Then you'll always be ready.
Porn products: Fantasy For Her Love Thrust-Her - Pipedream Products
I'll tell ya, the world of sex toys gets more and more exciting, complex, technical and most of all, incredible. This silicone Love Thrust-her does just about everything you want a sex toy to do: it vibrates, warms, thrusts, is remote controlled, can be used as a dildo (when it's not vibrating), a regular vibrator, and oh, did I say it can be used hands-free when attaching it to the separate suction base that tilts the gizmo to any angle? Uh, yeah. It does all of that. Quietly, smoothly, efficiently. The illuminated control panel on the can-sized "power station," allows you to set the thrust, vibration and heating functions and the remote lets you change the thrusting and vibration action without having to reach down to do it. You won't want to because your mind will be on another planet while you use this. Love Thrust-her: we have lift-off.