Give Her Some Extra Pleasure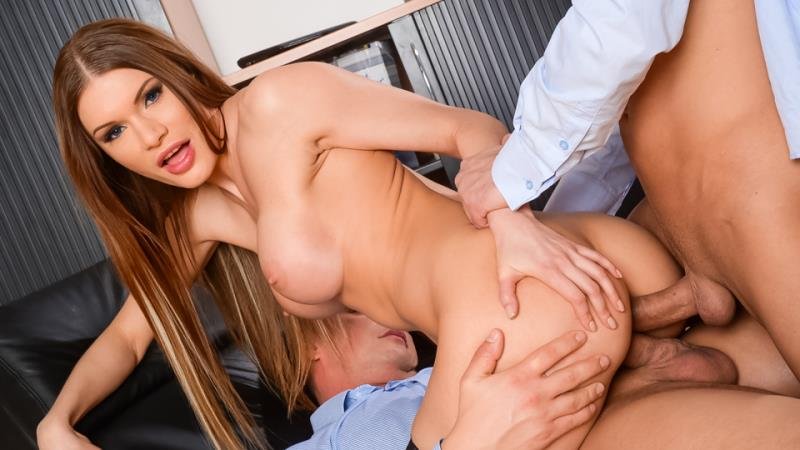 MARCH 07 2021
It's a nice evening. You and your lady chose some movies from the selection of double penetration porn to get a bit more turned on before your bedtime and suddenly she says 'I would like to try this.' Should you invite another man to your bedroom? There's no need to as now the most fancy toys known from the professional porn can provide extreme pleasure to both of you.
Double penetration sensations can be achieved when there is only two of you. This amazing vibrating double penetrator for naughty couples will immediately secure the highest levels of pleasure for two. Grab this unbelievable device to feel like a real player from your favourite professional porn movie and fill her out with your hard cock while penetrating her backdoor at the same time.
XBIZ Pleasure products for gangbangers or threesomers
Porn products: Booty Sparks Pink Rose Glass Anal Plug Medium - XR Brands
This lightweight plug features a beautiful glass rose at the end while the smooth metal makes it easy to slip in and out thanks to Booty Spark's distinctively shaped shaft. Measuring 2-¾" long and 1-¼" wide, this plug is balanced perfectly and will stay put in sexy sphincters.
Porn products: Bubbles Wand Attachment - Luz Arte
Take a break from ordinary wand accoutrements with Luz Arte's delightful Bubbles wand attachment. Each one features three globes cast from clear silicone that are designed to hit all the right spots by transmitting the wand's powerful vibrations. The interior of the attachment cap fits snugly and securely. Even during hectic and robust play, the Bubbles Wand Attachment will not twist around. The colorful bubbles may look like the latest cat toy, but the only pussy you'll want them to play with is your own.