Give Her Some Extra Pleasure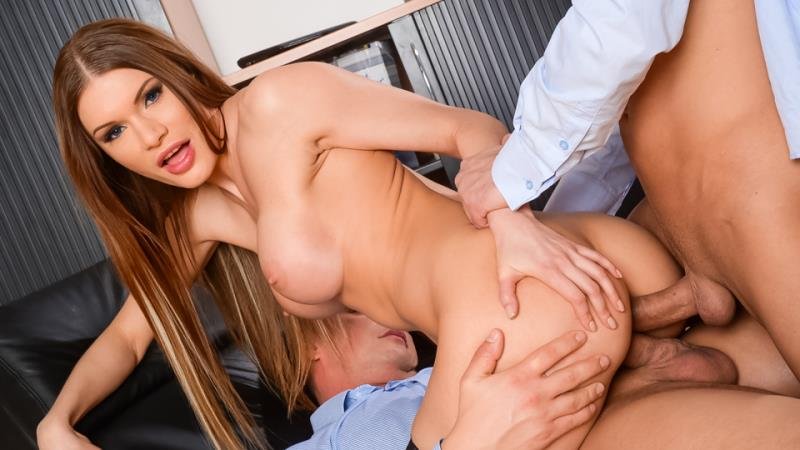 MARCH 07 2019
It's a nice evening. You and your lady chose some movies from the selection of double penetration porn to get a bit more turned on before your bedtime and suddenly she says 'I would like to try this.' Should you invite another man to your bedroom? There's no need to as now the most fancy toys known from the professional porn can provide extreme pleasure to both of you.
Double penetration sensations can be achieved when there is only two of you. This amazing vibrating double penetrator for naughty couples will immediately secure the highest levels of pleasure for two. Grab this unbelievable device to feel like a real player from your favourite professional porn movie and fill her out with your hard cock while penetrating her backdoor at the same time.
XBIZ Pleasure products for gangbangers or threesomers
Porn products: Mistress Isabella Sinclaire Remote Control Cock Ring and Anal Plug Set - XR Brands
Dominate your man with a remote controlled butt plug and vibrating cock ring brought to you by Mistress Isabella Sinclaire and her friends at XR Brands. The decent sized, 1-¼" wide silicone butt plug would fit nicely into any sub's quivering sphincter, while their cock and balls can be embraced by the stretchy, silicone cock ring. The kit comes with a single, three-inch long bullet vibe which slides into the base of the butt plug or in the sleeve of the cock ring, giving the top the ultimate choice of where to stick it to their sub.
Let your subbie beg for where they want the vibrations and use the vibrator in the other one, just because they deserve what they can't have. Then turn on the remote control when they least expect it and take pleasure in knowing that you're the one in control.
Porn products: Stainless Steel Adjustable Pussy Clamp - XR Brands
At last, a clamp made for women with nice, juicy outer labia. A clamp that's the equivalent to a guy's balls clamp but made for women. A clamp that screams pleasure and pain in one, easy-to-use device. A clamp that looks like you swiped it from shop class. A clamp that can double as orthodontics equipment. A clamp that lets you poke inside of the lucky wearer without an obstruction. A clamp that stays on with the increasing tightening of the side nuts. A clamp that says "open wide" in as many words. A clamp that's a champ. Oh yeah.