Give Her Some Extra Pleasure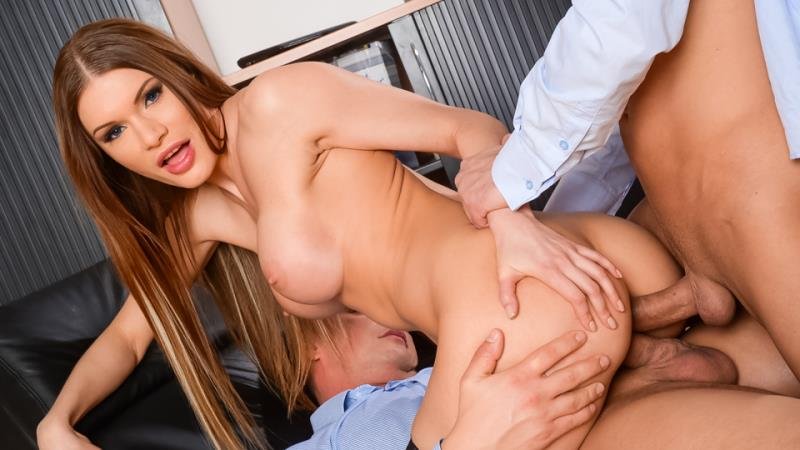 MARCH 07 2019
It's a nice evening. You and your lady chose some movies from the selection of double penetration porn to get a bit more turned on before your bedtime and suddenly she says 'I would like to try this.' Should you invite another man to your bedroom? There's no need to as now the most fancy toys known from the professional porn can provide extreme pleasure to both of you.
Double penetration sensations can be achieved when there is only two of you. This amazing vibrating double penetrator for naughty couples will immediately secure the highest levels of pleasure for two. Grab this unbelievable device to feel like a real player from your favourite professional porn movie and fill her out with your hard cock while penetrating her backdoor at the same time.
XBIZ Pleasure products for gangbangers or threesomers
Porn products: Back Door Anal Water-based lubricant - pjur
What a pleasant surprise to experience this lube! I always think that anal lubes are to only be used anally but we all know better… anal lubes are great to use anywhere that needs a little extra slip-and-slide. And pjur's Back Door certainly supplies plenty! The beauty of this clear, slippery water-based lube is that it is slightly thicker than your typical water-based lubel, making it great for anal and vaginal use, fingers and toys. It stays put where you apply it, which is my favorite feature of any lube. The slickness is non-stop, similar to a silicone lube, and the magic ingredient is hyaluronan. In the ever-evolving world of lubricants, this is my new favorite!
Porn products: Seduce Me Nipple Suckers - Nasstoys
The Seduce Me Nipple Suckers are likely the easiest nipple play toys we have ever used. There is nothing to screw in or clasp on. There are no dials or knobs to twist. You simply squeeze them and put them on. It is easy to release or adjust with much less fumbling than more complex nipple play toys.  They feel great!