Give Her Some Extra Pleasure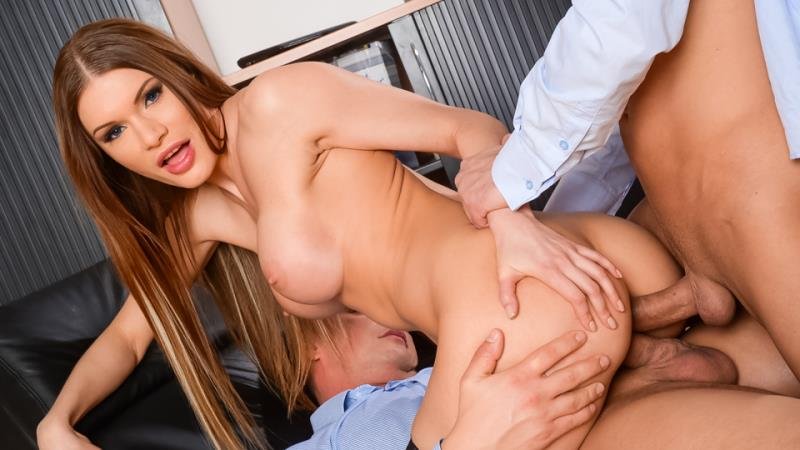 MARCH 07 2021
It's a nice evening. You and your lady chose some movies from the selection of double penetration porn to get a bit more turned on before your bedtime and suddenly she says 'I would like to try this.' Should you invite another man to your bedroom? There's no need to as now the most fancy toys known from the professional porn can provide extreme pleasure to both of you.
Double penetration sensations can be achieved when there is only two of you. This amazing vibrating double penetrator for naughty couples will immediately secure the highest levels of pleasure for two. Grab this unbelievable device to feel like a real player from your favourite professional porn movie and fill her out with your hard cock while penetrating her backdoor at the same time.
XBIZ Pleasure products for gangbangers or threesomers
Porn products: Zolo Extra Thick Silicone Cock Ring - XGen Products
I'm a big fan of cock rings and this one is great. The silicone is super soft and it is very stretchy. This C-ring can either be wrapped around the penis alone or around the testicles and shaft. The sensation that you get from this ring is great. The tightness of it is awesome and the flatness feels amazing. If you have hair, it doesn't snag any of them so you can wear it for a long session, as it feels very snug. You will hardly notice it being there after a while, plus the thickness works well. This ring gets the job done and it will definitely bring you much joy and satisfaction.
Porn products: Heavy Flogger Braided - Dragontailz
This is one of the most amazingly crafted floggers I have come across in my days in the land of sex toys. Made of only the highest quality of leathers, this flogger is like a work of art. Its tails are made of Italian leather with heavy suede and the handle is wrapped with pure kangaroo leather for endurance and to make it long lasting. You might even want to just hang on your wall in your living room as a decoration. The intertwining of the two colors of leather is pleasing to the eye.
It is just beautifully made; I cannot say it enough. The handle is a nice length and easy to grip and use. It feels sturdy as you are using it. The tails were crafted and braided together to make the sensation a heavier impact. It has a total of 50 tails. Highly recommend.