Give Her Some Extra Pleasure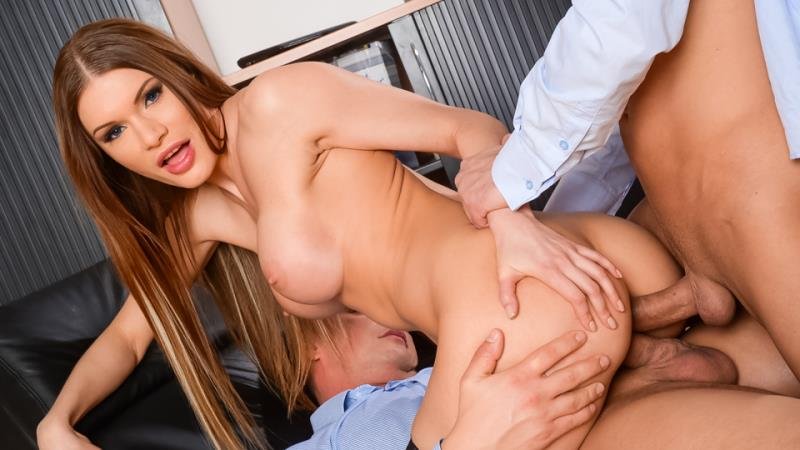 MARCH 07 2022
It's a nice evening. You and your lady chose some movies from the selection of double penetration porn to get a bit more turned on before your bedtime and suddenly she says 'I would like to try this.' Should you invite another man to your bedroom? There's no need to as now the most fancy toys known from the professional porn can provide extreme pleasure to both of you.
Double penetration sensations can be achieved when there is only two of you. This amazing vibrating double penetrator for naughty couples will immediately secure the highest levels of pleasure for two. Grab this unbelievable device to feel like a real player from your favourite professional porn movie and fill her out with your hard cock while penetrating her backdoor at the same time.
XBIZ Pleasure products for gangbangers or threesomers
Porn products: Avant Vibratize - Blush Novelties
I am vibing with this tye dye-esque butt plug. The color combo is so cute and fun. I like the flexibility of the tip of the butt plug, because it can be beneficial during anal training. I love the size and shape of the base. It is comfortable for extended wear but not so bulky or long that it gets in the way of being enjoyable to wear. I love the power of this plug so much. You can feel it throughout, not just in one spot — which I greatly appreciate. And I love the ease of the packaging and opening it.
Porn products: Lux Fetish Expandable Spreader Bar Set - Electric Novelties
Spread 'em and suffer, I always say! But suffering be damned with these comfortable, adjustable, vegan wrist and ankle cuffs. The padded cuffs easily attach to the sturdy metal spreader bar, which extends from 24"-36" in length to keep your subbie in the perfect, willing position. The bar can be tugged on for the ultimate in control, and the wrist cuffs can be positioned in the center of the bar or at the ends. Let them beg for more action with this handy and very portable restraint device.