Give Her Some Extra Pleasure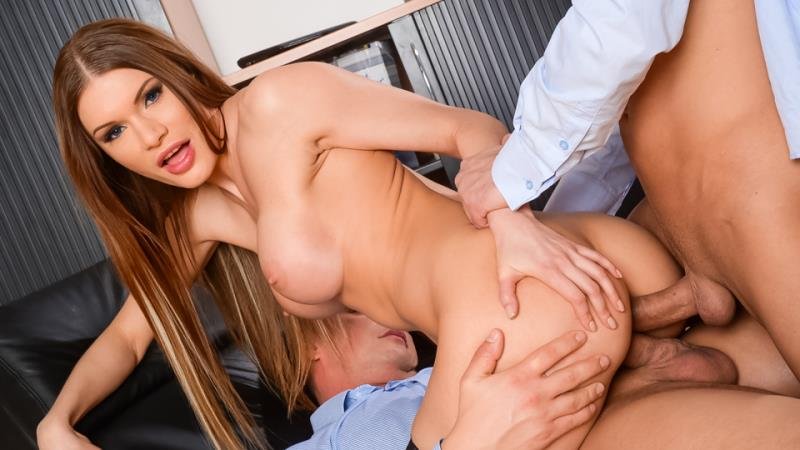 MARCH 07 2023
It's a nice evening. You and your lady chose some movies from the selection of double penetration porn to get a bit more turned on before your bedtime and suddenly she says 'I would like to try this.' Should you invite another man to your bedroom? There's no need to as now the most fancy toys known from the professional porn can provide extreme pleasure to both of you.
Double penetration sensations can be achieved when there is only two of you. This amazing vibrating double penetrator for naughty couples will immediately secure the highest levels of pleasure for two. Grab this unbelievable device to feel like a real player from your favourite professional porn movie and fill her out with your hard cock while penetrating her backdoor at the same time.
XBIZ Pleasure products for gangbangers or threesomers
Porn products: Whipsmart Bondage Tape - XGen Products
If you are looking for a kinky bondage item that is fantastic for multiple uses, then Whipsmart Bondage Tape is perfect for your BDSM toolbox. This fabulous pack comes with two sizes for you to get creative with and a bonus blindfold for added sensory play. The tape is self-adhesive which means it only sticks to itself, so it is easy to use and fun to play with. Design and create all kinds of creative binds and restraints on your playmate or wrap yourself up to create a sexy bondage outfit. Each roll is 50 feet, for lots of coverage and play. Perfect for bondage beginners and advanced enthusiasts.
Porn products: GoodHead Glow Helping Head - Doc Johnson
Two hands are better than one, but two hands and with a "helping hand" is even more fun. Take your BJ's and HJ's up a notch with this handy little silicone helper for a satisfying good time. Incredibly soft with a textured inside to tickle and tease the shaft. Pop it on for an added "hand" and let the good times begin. Bonus, it glows in the dark – definitely a fun visual for your partner to watch! Can also be used as a bumper during intercourse as well.