Give Her Some Extra Pleasure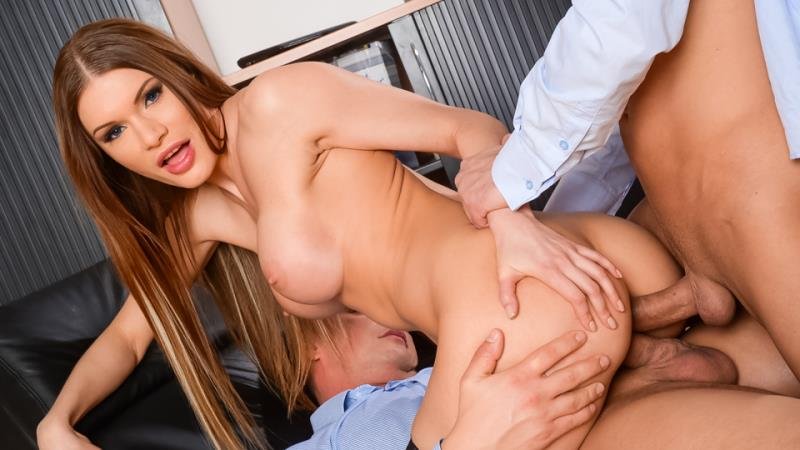 MARCH 07 2019
It's a nice evening. You and your lady chose some movies from the selection of double penetration porn to get a bit more turned on before your bedtime and suddenly she says 'I would like to try this.' Should you invite another man to your bedroom? There's no need to as now the most fancy toys known from the professional porn can provide extreme pleasure to both of you.
Double penetration sensations can be achieved when there is only two of you. This amazing vibrating double penetrator for naughty couples will immediately secure the highest levels of pleasure for two. Grab this unbelievable device to feel like a real player from your favourite professional porn movie and fill her out with your hard cock while penetrating her backdoor at the same time.
XBIZ Pleasure products for gangbangers or threesomers
Porn products: Total Body Therapy Oil - Dr. Jack's CBD
Why just use a regular massage oil when you can use this lab tested, quality assured, THC-free, massage oil made with a blend of sunflower seed oil, sweet almond oil, grapeseed oil and other body friendly ingredients?
Loaded with 1000mg of CBD to provide relief from muscle soreness and pain as well as muscular inflammation, this light, velvety smooth oil glides over and is absorbed by the skin to provide a relaxing, delightful massage no matter where you use it. Add to it the fresh scent and you have the perfect combination for a soothing body massage.
The easy to use pump bottle squirts just the right amount to let your hands glide over the lucky recipient of your gift of touch and relief.
Porn products: Wet Warming Desserts Warm Homemade Cinnamon Roll - WET International
When the winter fires begin to glow and you and your lover are curled up together on the comfy sofa, furry rug laid out in front of you, surrounded by your favorite blankets, what better lube is there to add to the passion on a chilly night than Wet's Warming Desserts Warm Homemade Cinnamon Bun?
The fresh-from-the-oven warmth of a cinnamon bun and lip-smacking sweetness of this water based lube, imparting the essence of gooey, dripping frosting, will make you start your oral pleasures with dessert first. I can't wait for winter to come!