What do women dream about? Top 10 fantasies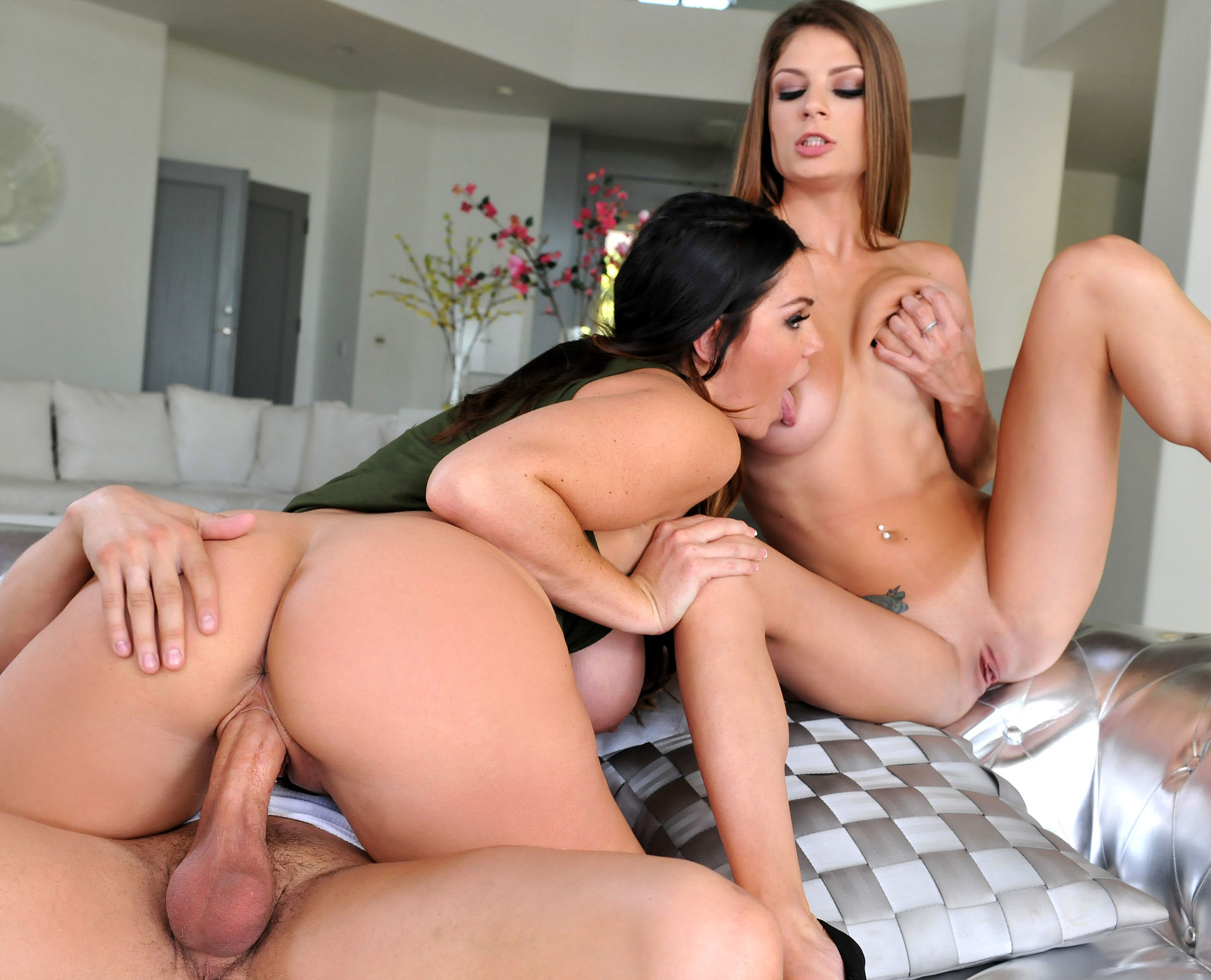 JUNE 05 2020
According to Ipsos research, analyzed by Sylvain Mimoun, a sexologist, 96% of women admits that they have fantasies and 80% of respondents say they are ready to fulfill these fantasies. What do we dream most often? Sex with a star. George Clooney and Ryan Gosling...
Regardless of the idol, the most important thing is our orgasm. The star is rich and takes you to wonderful places. Sex with a stranger on the street, sex on the beach, a threesome with two other guys, being dominated, dominating, sex in the castle, sex with a young and handsome windsurfing/tennis/skiing instructor or peeking other people having sex. Well, it would be quite a lot for one relationship. Porn for women, including threesome porn, probably make these fantasies even stronger. Anyway, good luck there!
XBIZ Pleasure products for gangbangers or threesomers
Porn products: Her Royal Harness Me2 Thumper - CalExotics
The first thing I thought about this vibrating strap-on is that I really love the royal blue color and how silky smooth it feels. I was surprised to unpack it and find that it came with it's own attached silicone harness — that much is pictured on the back on the packaging but I did think from the main product image that I was just getting the vibrating probe solo.
Visually, it looks quite beautiful but in practice, I had a hard time keeping it in place during use. When it worked, it worked wonderfully, but there was a lot of fumbling to keep it from slipping and sliding around. I could have liked to throw the thumping attachment into a different harness, which is technically possible, but the silicone matching straps are a bit difficult to detach and then even more cumbersome to reattach after the fact.
Porn products: Jock Bareskin Vibrating 7-Inch - Curve Toys
This meaty fella is here to fill you up! Made in the U.S. with ultra-lifelike Bareskin material for a realistic feeling, I really appreciate the girthiness Curve gave this dildo. That, paired with a six-inch insertable length plus phenomenal vibration set this toy apart, making it an impressive option in the realistic dildo market.
Furthermore, it also has a strong suction cup base that attaches to most surfaces and stays put through even the most vigorous hands-free play. Notably, it is compatible with both silicone- and water-based lubes.