What do women dream about? Top 10 fantasies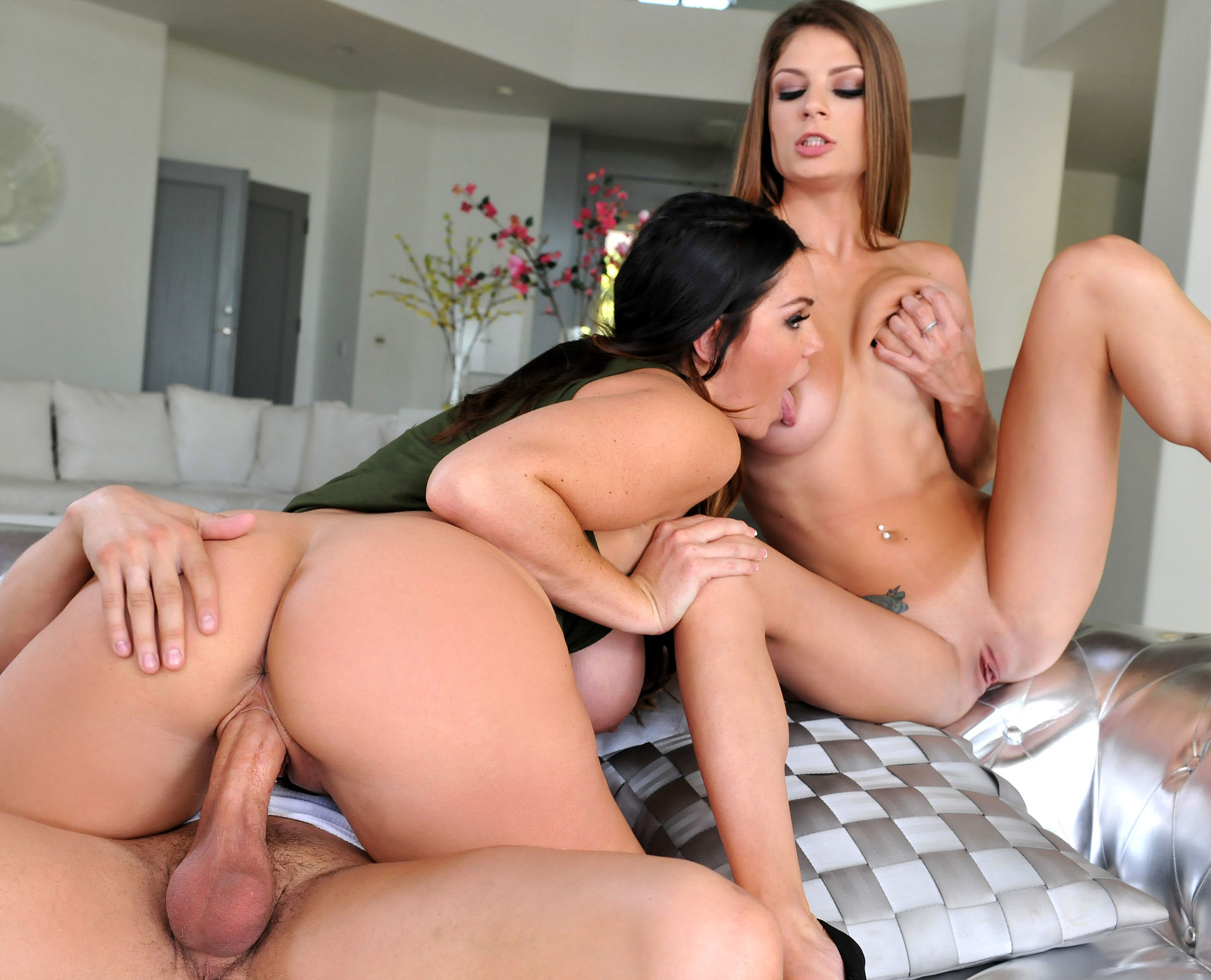 JUNE 05 2021
According to Ipsos research, analyzed by Sylvain Mimoun, a sexologist, 96% of women admits that they have fantasies and 80% of respondents say they are ready to fulfill these fantasies. What do we dream most often? Sex with a star. George Clooney and Ryan Gosling...
Regardless of the idol, the most important thing is our orgasm. The star is rich and takes you to wonderful places. Sex with a stranger on the street, sex on the beach, a threesome with two other guys, being dominated, dominating, sex in the castle, sex with a young and handsome windsurfing/tennis/skiing instructor or peeking other people having sex. Well, it would be quite a lot for one relationship. Porn for women, including threesome porn, probably make these fantasies even stronger. Anyway, good luck there!
XBIZ Pleasure products for gangbangers or threesomers
Porn products: White Label Satin Robe - Baci Lingerie - Baci
I've owned several robes throughout my life, and currently I own what I consider to be a versatile selection of three robes that include a terrycloth short-sleeve style, a long-sleeve warmer style and finally now, this new sensual style from Baci Lingerie. The reason why I keep so many robes is because they each have their purpose. In the winters, I obviously reach for the coziest robe and summertime is when I wear the short-sleeved terrycloth robe. I usually don't just wear my robes as I get out of the shower. I like to take my time in them while I glam up before a hot date or a night on the town. With Baci Lingerie's silky satin robe, my glam look has gotten an upgrade, and it's a style that is comfortable to wear regardless of the temperature. With this gorgeous, sleek white robe on, I feel beautiful already — even before I start my hair and makeup glam routine.
Baci Lingerie's white satin robe feels sensual against the skin with the caress of the silky satin-like material covering my body. The tag says that the robe is made of 100 polyester, however the material is silky like satin, while still feeling like a sturdy article of clothing that will last through multiple wears. I especially love how the robe feels against my skin after a relaxing bubble bath, which is always followed by moisturizing and applying one of my favorite fragrances. This robe is perfect for an evening of self-care, as well as while prepping for a sexy night out.
This satin robe, which is part of Baci Lingerie's White Label collection, also is a perfect accessory to wear on top on revealing lingerie. I donned this sleek white robe over my black lace bra and panty set as I welcomed my boyfriend over one evening, and it was the perfect piece to tease him with. I kept it on as I served us some wine and allowed the robe to open, thus revealing peeks of the lingerie that awaited him underneath. This robe really works overtime! Not only does it put me in the mood for relaxation, but also enhances sensual experiences with my lover.
Porn products: Mini Halo Wireless 20x - ThatsPersonal.com
Compact and rechargeable, this silicone-encased wand sports 20 different speeds of pleasure. In four gorgeous and trendsetting colors with easy-to-use buttons on the side of the wand, this quiet powerhouse is perfect for solo use or sliding it around for partner fun. The flexible head allows for light vibrations or heavy-duty strength when applying it full force to anywhere your body desires. Little raised nubbies on the shaft make it easy to grip, and it's simple to clean with toy cleaner or baby wipes. A welcome addition to my toy box and to yours, too!