What do women dream about? Top 10 fantasies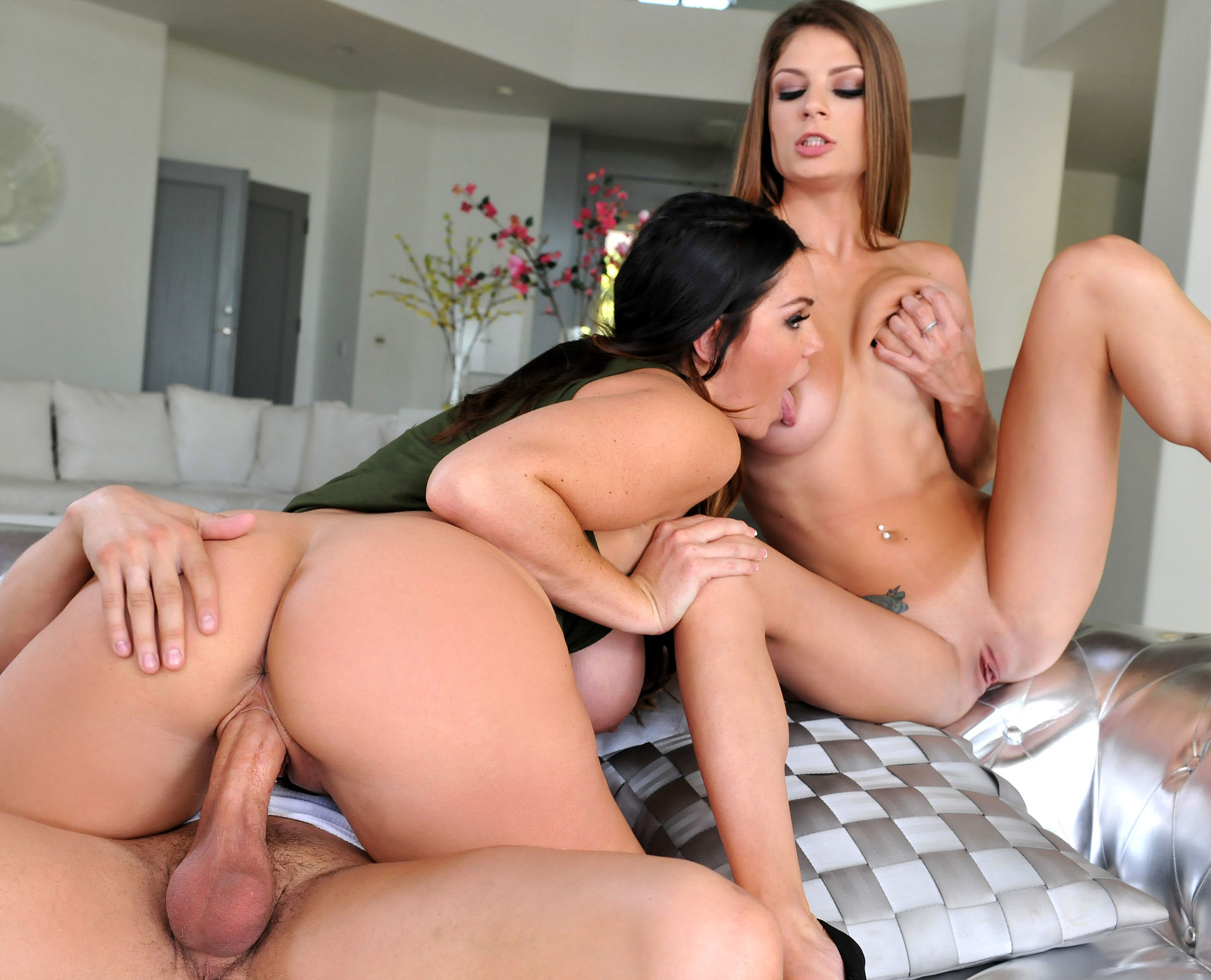 JUNE 05 2018
According to Ipsos research, analyzed by Sylvain Mimoun, a sexologist, 96% of women admits that they have fantasies and 80% of respondents say they are ready to fulfill these fantasies. What do we dream most often? Sex with a star. George Clooney and Ryan Gosling...
Regardless of the idol, the most important thing is our orgasm. The star is rich and takes you to wonderful places. Sex with a stranger on the street, sex on the beach, a threesome with two other guys, being dominated, dominating, sex in the castle, sex with a young and handsome windsurfing/tennis/skiing instructor or peeking other people having sex. Well, it would be quite a lot for one relationship. Porn for women, including threesome porn, probably make these fantasies even stronger. Anyway, good luck there!
XBIZ Pleasure products for gangbangers or threesomers
Porn products: Mistress by Isabella Sinclaire Universal Restraints - XR Brands
I really enjoyed these restraints. The back of the packaging gives visual representation as to how to use the restraints. A simple loop-through method locks the leather strap around the appendage of your choosing.
One of the selling points of these specific restraints is the soft leather, which allows the bearer to grip onto something rather than putting pressure on the wrist. The clips easily pass through the metal rings riveted to the other end allowing a simple and hasty snare. The distinct smell of leather backed up the box's material claims. The ease of use as well as general comfort concerns make these a reliable pair that can fit into a multitude of situations. We put a sizable amount of tension on the rivets just to verify strength and they proved their worth by keeping the subject restrained and not falling apart at the seams.
Porn products: Commander Heat Up Butt Plug - Nasstoys
Oh, my Commander! Let me count the ways of how much I love thee. Your soft, silicone skin is like a rose petal's touch between my cheeks. Your comfortable size slides in without effort or pain (but always with lube) and your tapered base allows me to effortlessly kiss my cheeks together. The gentle ridges on your slender neck let my sexy sphincters grasp you like a tender lover in the night. Your three speeds are easy to change with the simple tap of my fingertip. And what is that I feel as you nuzzle deep inside my ravishing rectum? You're warm, too? Why yes, you are. My Commander! I will recharge you forever and never leave you (inside). You're mine forever.
Retailers, make sure you highlight the features of this smart, wonderful butt plug. It doesn't feel like others on the market and the warming sensation will make it easy for beginners to use.