What do women dream about? Top 10 fantasies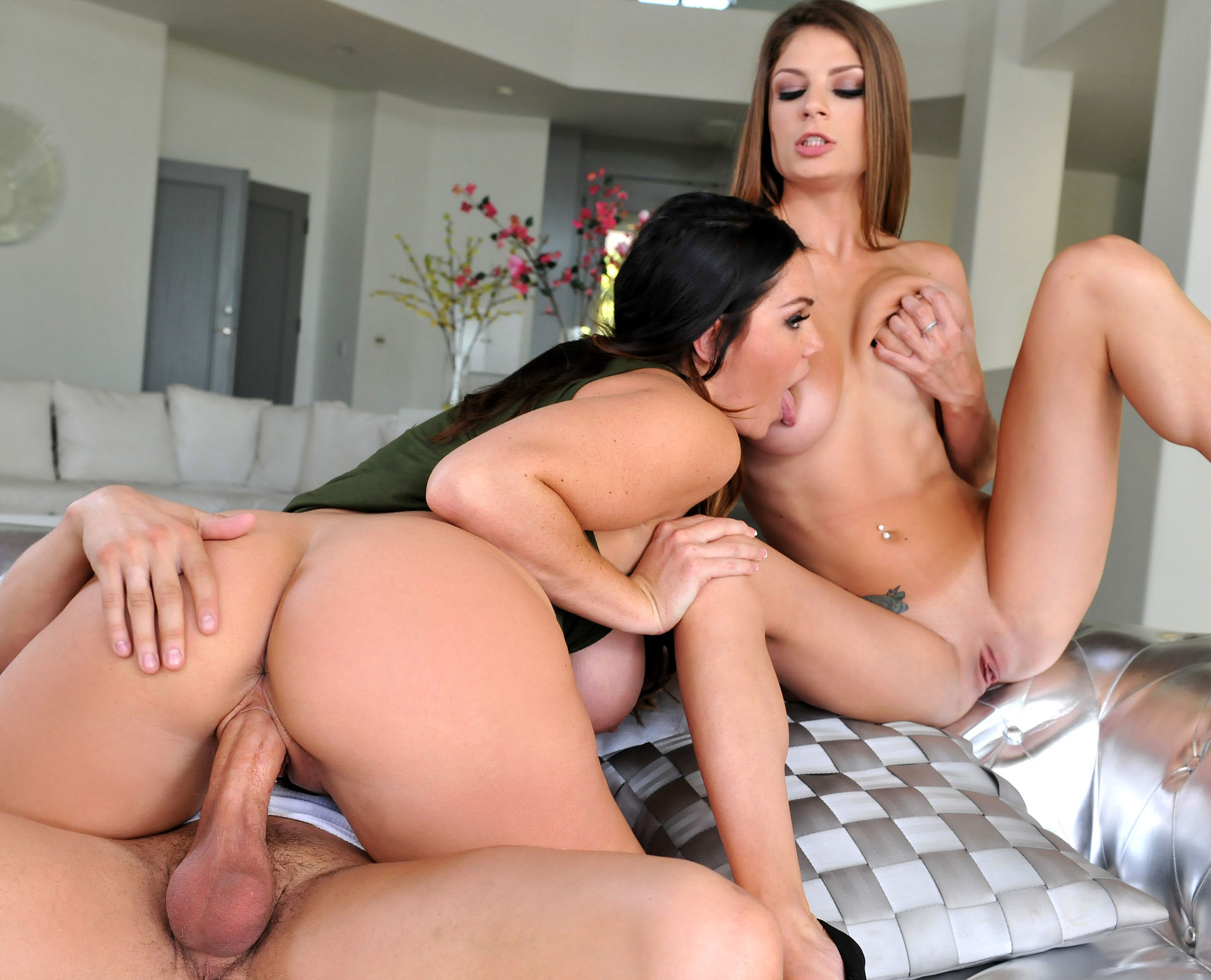 JUNE 05 2020
According to Ipsos research, analyzed by Sylvain Mimoun, a sexologist, 96% of women admits that they have fantasies and 80% of respondents say they are ready to fulfill these fantasies. What do we dream most often? Sex with a star. George Clooney and Ryan Gosling...
Regardless of the idol, the most important thing is our orgasm. The star is rich and takes you to wonderful places. Sex with a stranger on the street, sex on the beach, a threesome with two other guys, being dominated, dominating, sex in the castle, sex with a young and handsome windsurfing/tennis/skiing instructor or peeking other people having sex. Well, it would be quite a lot for one relationship. Porn for women, including threesome porn, probably make these fantasies even stronger. Anyway, good luck there!
XBIZ Pleasure products for gangbangers or threesomers
Porn products: Silicone Rim Joy - Sir Richard's
I love a good rim job so when I found the Sir Richard's Silicone Rim Joy, I was pretty damn happy. It's packed in a slick black case that I can easily hide under my bed and when unpackaged, it fits in my palm and has a removable silicone rim that can come off when I really want it's little tongue directly in my asshole.
It has a button to warm up the tongue before I use it and the multi-speeds feel really good. The tongue itself isn't that big, but when I add lube to it and slip it around my ass to do a rim job, it really gets the job done!
Porn products: Power Flower - Satisfyer
Inspired by the 60s era of peace and love, the Power Flower from Satisfyer has an effortless charm with its vibrant hue and velvety soft texture of its silicone material. Power Flower's unique shape is immediately intriguing right out of the box. Power Flower's signature feature — its petal-like split tip — explains the vibe's name and evokes curiosity as your imagination runs wild thinking about what you can do with it.
On Power Flower's ring-shaped handle you will find the toy's control panel, which consists of three buttons that allow you to toggle between speeds and vibration patterns. Power Flower features 12 settings that include six steady vibration speeds and six patterns. Its powerful motor sends vibrations throughout the toy; and at the tip, the petals flutter to provide tingling sensations wherever you want. The environmentally friendly vibe is rechargeable with the included magnetic USB cable.
Power Flower comes packaged in simple box packaging in a trendy pastel pink color; on the front is a smiling woman with hair blowing in the wind as a full-color image of the toy itself stands out on the front-side of the box. Power Flower is part of the ever-growing manufacturer's Satisfyer Vibes line.
Power Flower features an ergonomic shape that makes it easy to maneuver and effectively change settings on the toy, from its control panel. Once I powered up the vibe for the first time I used a lower setting and let the petals softly tickle me all over my body, particularly the more sensitive zones. It was an unbelievable foreplay accessory during solo play. I then applied some water-based lube on the vibe and turned up the power. When used to stimulate my own flower, the Power Flower provided an intense unique sensation. Power Flower also played an important role during couples play. This versatile vibe also is extremely pleasurable when used to stimulate the perineum or testicles, allowing for numerous thrilling experiences to share with a partner.
Power Flower is a fun toy that's part of a whole line of clever designs by Satisfyer. Customers will want to collect them all! Power Flower is a fun toy that is a welcomed addition to foreplay and can be enjoyed by couples of all varieties.