When Two Lovers Is Not Enough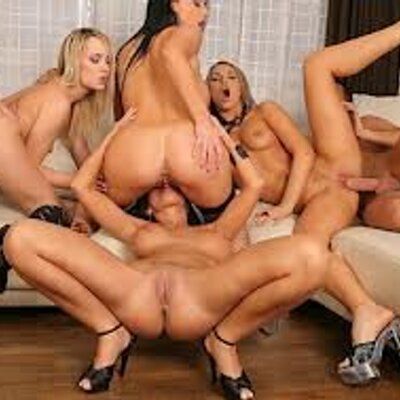 DECEMBER 12 2021
Sex is not only a pleasure. It is also the perfect time for experiments. Two people can feel well with each other but over time their sexual acts can become marked by routine. How to turn up your sex life?
Threesome porn is something for those who remain open to new experiences. Two women and one man, two men and one woman, or perhaps all lovers of the same sex? A third person in bed equals an unknown incentive which will be nothing but an impulse for new ways of satisfying each other. Swinger porn is an example of how to break the mold in bed and learn to experience the new ways of achieving pleasure – experiencing something that can't be found when playing with just one partner. What's more, why would one commit themselves to just one lover, when at the same time they can be pleased by two of them?
XBIZ Pleasure products for gangbangers or threesomers
Porn products: MyPod - CalExotics
We all know this past year has been like no other in terms of how important sanitizing is: your hands, the doorhandles of your car and home, the supermarket carriage bar — pretty much everything. But have you thought about the importance of sanitizing your sex toys? In one compact, palm-sized pod, the MyPod allows for UV cleaning and recharging so you know the custom-made vibrator inside will be germ-free and ready to go when you are. The sleek, small, tapered black vibe with a tungsten motor spins seven speeds and functions so you can vibe away, worry-free and germ-free. Your clitoris will be happy and welcome to 2021!
Porn products: Men Classic Silver Masturbator - Satisfyer
Satisfyer has really upped their game in the masturbation world with this new item. The Men's Classic Silver is made for stimulation of the whole penis. An easy-to-hold canister allows you to grip and maneuver with control, and the cap pops off to reveal a generic hole in the super soft cyber skin sleeve. Lube it up and slide your penis in for a fun time. Innovative inner pressure allows you to control the suction inside the item; slide it back and forth to activate it.

This masturbator is great for the person who wants a realistic-feeling sleeve but doesn't want one to look like a specific body part, and its sleeve pops out for convenient cleaning. A superb masturbator in the world of non-vibrating masturbators, the item stores away easily and discreetly. Satisfyer has become a known name; so, don't be surprised if someone comes into the store asking for it. This will fit perfectly in your male masturbator section and/or male Satisfyer section. The package is sleek and classy and is made to sit nicely on the shelf for presentation. A major selling point, the masturbator's 15-year guarantee is sure to hook some people.