When Two Lovers Is Not Enough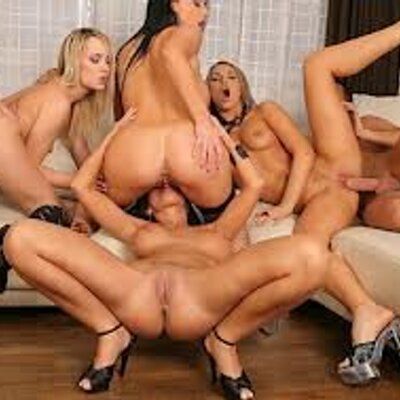 DECEMBER 12 2020
Sex is not only a pleasure. It is also the perfect time for experiments. Two people can feel well with each other but over time their sexual acts can become marked by routine. How to turn up your sex life?
Threesome porn is something for those who remain open to new experiences. Two women and one man, two men and one woman, or perhaps all lovers of the same sex? A third person in bed equals an unknown incentive which will be nothing but an impulse for new ways of satisfying each other. Swinger porn is an example of how to break the mold in bed and learn to experience the new ways of achieving pleasure – experiencing something that can't be found when playing with just one partner. What's more, why would one commit themselves to just one lover, when at the same time they can be pleased by two of them?
XBIZ Pleasure products for gangbangers or threesomers
Porn products: Her Royal Harness The Regal Princess - CalExotics
Oh la-la! True to its name, I most certainly do feel like a queen wearing this harness. My number one favorite thing is that because of the larger back support strap, it's ultra sturdy and holds everything in place. It's lined with velvet, which makes it extra luxurious and comfortable for long wear. I also appreciate that it's made from vegan leather, meaning it has the look and feel of luxury without any of the guilt if you typically avoid products made from animals.
Everything is adjustable to fit a range of sizes, and it comes with three O-rings to accommodate a variety of devices, including all of CalExotics Me2 range of probes. The one thing I will say is that although it's a beautiful harness, I was thinking that it was fully black based on the product images, when in fact, just the velvet lining is black — the vegan leather is actually grey.
Porn products: Tremble Tickle - CalExotics
As the name suggests, you'll likely be trembling with orgasms when all is said and done after encountering the Tremble Tickle. This small but powerful vibe is built ergonomically to hit your G-spot or stimulate your clitoris, depending.
Its compact design also makes it great for travel and to use during foreplay. The included memory chip means you'll never have to guess about that amazing setting you found last time, plus a one-year warranty makes this a no-brainer of a purchase.