When Two Lovers Is Not Enough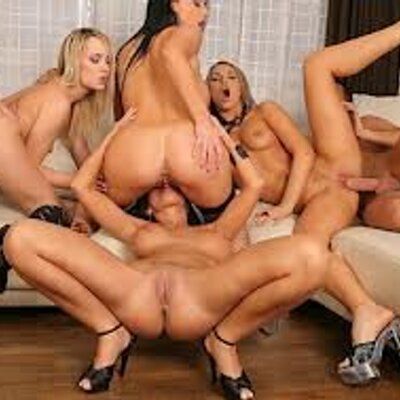 DECEMBER 12 2022
Sex is not only a pleasure. It is also the perfect time for experiments. Two people can feel well with each other but over time their sexual acts can become marked by routine. How to turn up your sex life?
Threesome porn is something for those who remain open to new experiences. Two women and one man, two men and one woman, or perhaps all lovers of the same sex? A third person in bed equals an unknown incentive which will be nothing but an impulse for new ways of satisfying each other. Swinger porn is an example of how to break the mold in bed and learn to experience the new ways of achieving pleasure – experiencing something that can't be found when playing with just one partner. What's more, why would one commit themselves to just one lover, when at the same time they can be pleased by two of them?
XBIZ Pleasure products for gangbangers or threesomers
Porn products: Pzazz - Viben
This dual toy is wicked awesome. I totally pulled a Joey from "Blossom" and exclaimed a "woah" when I turned it on. The internal thumping it provides is quite the sensation. And man, can that thing get going, especially when you activate the power boost. An external piece provides strong vibrations in multiple functions, and this toy is sure to finish you off. It's great for the person who needs lots of power and G- spot play. I really love the color as well. Rechargeable, it comes with a one-year limited warranty.
Porn products: Master Series Wild Sex - XR Brands
For a sexy safari time, this 7-piece bondage kit is the one to have. The mask fits perfectly on the face for some big-cat energy, with a nice collar and leash to be on all fours for playtime. This can be used in many different ways; you can dress this in a trench coat or your birthday suit and enjoy your time, and you and your partner can have a fantastic lovemaking session. This bondage kit brings out the wildness in you because you can also hide behind the mask, become someone different and lose yourself in the moment. And this is something that can bring that fire and passion back into the relationship. Enjoy it, lose yourself, and go for it all the way.