When Two Lovers Is Not Enough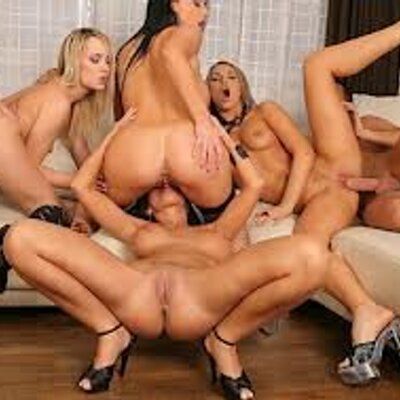 DECEMBER 12 2020
Sex is not only a pleasure. It is also the perfect time for experiments. Two people can feel well with each other but over time their sexual acts can become marked by routine. How to turn up your sex life?
Threesome porn is something for those who remain open to new experiences. Two women and one man, two men and one woman, or perhaps all lovers of the same sex? A third person in bed equals an unknown incentive which will be nothing but an impulse for new ways of satisfying each other. Swinger porn is an example of how to break the mold in bed and learn to experience the new ways of achieving pleasure – experiencing something that can't be found when playing with just one partner. What's more, why would one commit themselves to just one lover, when at the same time they can be pleased by two of them?
XBIZ Pleasure products for gangbangers or threesomers
Porn products: Inmi Vibrassage Twirl - XR Brands
It isn't very often that I find a truly unique sex toy in what seems to be an oversaturated market. Yet, Inmi has managed to create a sex toy that is not only unique but offers a different interpretation of clitoral stimulation while having the potential to be versatile. It's moving finger-like tendrils are great on other parts of the body and erogenous zones for a sensual massage. The tendrils are quite flexible, and its rechargeable capabilities are great for cordless play on the go.
Porn products: Bumpy Delight Anal Plug - Adam & Eve
Small enough for beginning anal play yet big enough to please any hungry butthole, this TPE plug has the right shape and base to be enjoyed by all. The four, molded beads are topped with a tapered crown, making insertion easy and painless. The bottom bead is a easy 1" wide and the narrowed neck allows for comfortable wearing when keeping it in for continued anal play. The thin base is comfortably shaped for hours of sphincter squeezing good times!