When Two Lovers Is Not Enough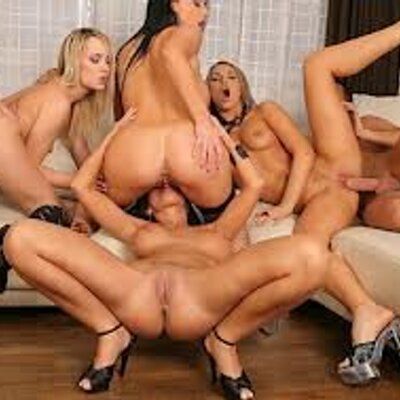 DECEMBER 12 2018
Sex is not only a pleasure. It is also the perfect time for experiments. Two people can feel well with each other but over time their sexual acts can become marked by routine. How to turn up your sex life?
Threesome porn is something for those who remain open to new experiences. Two women and one man, two men and one woman, or perhaps all lovers of the same sex? A third person in bed equals an unknown incentive which will be nothing but an impulse for new ways of satisfying each other. Swinger porn is an example of how to break the mold in bed and learn to experience the new ways of achieving pleasure – experiencing something that can't be found when playing with just one partner. What's more, why would one commit themselves to just one lover, when at the same time they can be pleased by two of them?
XBIZ Pleasure products for gangbangers or threesomers
Porn products: pjur Spa Strawberry Summer Massage Lotion - pjur group
If you're looking for something lighter than your typical massage oil, the Spa Strawberry Summer Massage Lotion is for you. This summer massage lotion is a fantastic addition to any massage. It is fortified with vitamin E and jojoba extracts makes it unique from other things on the market. This product contains no oil, fat, silicone or water. It is easy to wipe off and won't clog pores. The strawberry scent is light and not overpowering. I want to rub this on myself all day long!
Porn products: Dark Chocolate Body Paint - High on Love
I was skeptical of this when I first saw it but was pleasantly delighted with the results and product. This product combines two of my favorite things and does it in a delicious way — like actually delicious; I would just eat it just on its own. They combine Belgium dark chocolate with pharmaceutical grade hemp seed oil to create the most delectable edible body paint. As you paint it on your body, it will melt with your body's natural heat. Turn yourself or your partner into a lickable treat. It is 100 percent natural and made in small batches to guarantee quality. I never want to stop licking it.