When Two Lovers Is Not Enough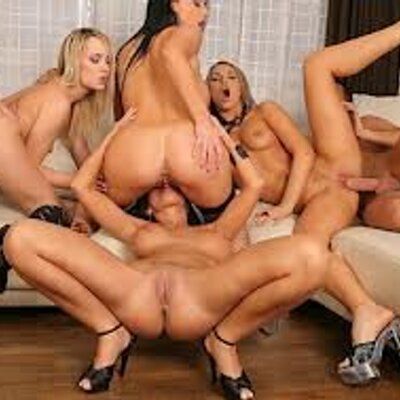 DECEMBER 12 2021
Sex is not only a pleasure. It is also the perfect time for experiments. Two people can feel well with each other but over time their sexual acts can become marked by routine. How to turn up your sex life?
Threesome porn is something for those who remain open to new experiences. Two women and one man, two men and one woman, or perhaps all lovers of the same sex? A third person in bed equals an unknown incentive which will be nothing but an impulse for new ways of satisfying each other. Swinger porn is an example of how to break the mold in bed and learn to experience the new ways of achieving pleasure – experiencing something that can't be found when playing with just one partner. What's more, why would one commit themselves to just one lover, when at the same time they can be pleased by two of them?
XBIZ Pleasure products for gangbangers or threesomers
Porn products: Bodywand MensWand - XGen Products
Why should women have all the fun with wands? This sleek and definitely masculine MensWand with a black and silver body and carbon-fiber looking shaft will do the trick. With a silicone head that's sized smaller than a tennis ball, the simple to grab three buttons on the wand offers eight speeds and 20 patterns to create all kinds of pleasure. Add the included silicone cock ring to support your goods and for extra special attention, snap on the lightly ridged silicone cap with the shaft-circling, multi-textured open ring for an amazing jerk-off session powered by its super strong vibrations. Your right hand will never be the same.
Porn products: Mansplain It Card Game - Kheper Games
Okay, there's this game. Let me tell you about it. First, open the box. Not that way, this way. Then, when you have the cards — wait, be careful when you handle them – you have to mansplain what the magic word is and everyone needs to guess what it is based on your clues. Do you understand what I mean? Didn't think you did. Okay, it goes like this. If you need clues how to do it, you need to ask directions. Oh yeah. Directions. You know I can't follow them so I guess I have to mansplain it to you again. Now pay attention… this game is fun and will drive you crazy!