When Two Lovers Is Not Enough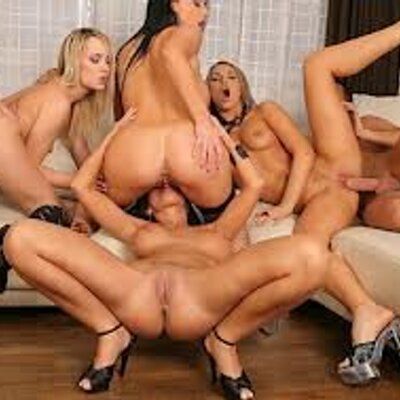 DECEMBER 12 2018
Sex is not only a pleasure. It is also the perfect time for experiments. Two people can feel well with each other but over time their sexual acts can become marked by routine. How to turn up your sex life?
Threesome porn is something for those who remain open to new experiences. Two women and one man, two men and one woman, or perhaps all lovers of the same sex? A third person in bed equals an unknown incentive which will be nothing but an impulse for new ways of satisfying each other. Swinger porn is an example of how to break the mold in bed and learn to experience the new ways of achieving pleasure – experiencing something that can't be found when playing with just one partner. What's more, why would one commit themselves to just one lover, when at the same time they can be pleased by two of them?
XBIZ Pleasure products for gangbangers or threesomers
Porn products: Pure Silicone Pom Plugs - Blush Novelties
Shake your tail furries with this fluffy-ended butt plug. The compact size of the silicone butt plug is not too scary and the cute fluff ball at the end will delight even the most nervous anal player. The gentle curve of the base fits nicely between the cheeks and the pom is sure to make those cheeks blush with pleasure. Just keep the cat away from it during use.
Porn products: Love Botz Auto Flogger - XR Brands
Flogging is such a fun, naughty pastime to have with your partner. There are so many types of floggers out there in many shapes and sizes. Are you looking to take it to the next level? Do you like speed? Do you like power tools? Yes, power tools, because this flogger is made to attach to the Power Spinner sex machine from Love Botz. Now you can really give your partner a lesson. It features 16 strands of leather that whirl around non-stop for hours of fun — soft or hard, however you want it. Time to take your flogging up a notch.