When Two Lovers Is Not Enough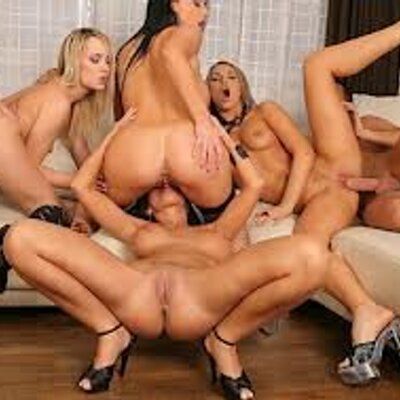 DECEMBER 12 2019
Sex is not only a pleasure. It is also the perfect time for experiments. Two people can feel well with each other but over time their sexual acts can become marked by routine. How to turn up your sex life?
Threesome porn is something for those who remain open to new experiences. Two women and one man, two men and one woman, or perhaps all lovers of the same sex? A third person in bed equals an unknown incentive which will be nothing but an impulse for new ways of satisfying each other. Swinger porn is an example of how to break the mold in bed and learn to experience the new ways of achieving pleasure – experiencing something that can't be found when playing with just one partner. What's more, why would one commit themselves to just one lover, when at the same time they can be pleased by two of them?
XBIZ Pleasure products for gangbangers or threesomers
Porn products: Heroine - Evolved Novelties
For the longest time, a nice, plain rechargeable silicone vibrator was usually a little complex to use but not anymore. Evolved's Heroine is a refreshingly simple shape with only two buttons on the bottom of the pearl essence base: one for on/off and the other to glide through the 7 speeds and functions.
The convenient size of 7 1/2" overall with a just-shy-of 1 1/2" bulbous head, make the Heroine the perfect size for a beginner who wants more than a simple, battery powered vibe but doesn't want (or need) all the over-the-top complexities of a fancy rechargeable vibe. This would be a perfect gift when you're not sure if the recipient prefers inside or outside stimulation as the shape easily conforms to providing both.
Porn products: Dominant Submissive Collection Ultimate Studded Chain Whip - Nasstoys
This is an interesting whip! Rather than leather or some other kind of fabric material, the strands of the whip are chains made of little teardrop-shaped pendants that provide a different type of sensation than I was used to. The chain doesn't cause much pain at all — unless you really put some strength behind your swing. It feels exciting when it's used to tickle my skin. The cool little metalic pendants feel so nice when they're gently trailed against me.