When Two Lovers Is Not Enough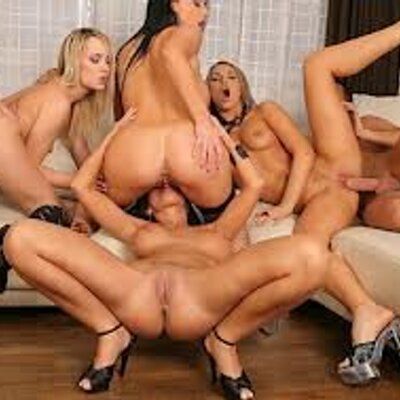 DECEMBER 12 2023
Sex is not only a pleasure. It is also the perfect time for experiments. Two people can feel well with each other but over time their sexual acts can become marked by routine. How to turn up your sex life?
Threesome porn is something for those who remain open to new experiences. Two women and one man, two men and one woman, or perhaps all lovers of the same sex? A third person in bed equals an unknown incentive which will be nothing but an impulse for new ways of satisfying each other. Swinger porn is an example of how to break the mold in bed and learn to experience the new ways of achieving pleasure – experiencing something that can't be found when playing with just one partner. What's more, why would one commit themselves to just one lover, when at the same time they can be pleased by two of them?
XBIZ Pleasure products for gangbangers or threesomers
Porn products: Zeus Electrosex Deluxe Power Box Kit - XR Brands
When I received this item, I was very intimated by the fact that this was electro-stim for the penis. I am one who never backs down from a challenge, so I was down to try it. The packaging does a great job of showing the user how the toy works. When you open the package, you're greeted with a power box, two penis bands, two silicone pads and two leads. Once you have everything connected, it's playtime. I recommend getting familiar with the buttons and the strength of the electro-stim before strapping it on your penis. Now, here goes the fun part! Strap the two penis bands around your penis and turn on the power box. You have eight e-stim modes to choose from, with 15 intensity levels. My favorite modes were stroke and massage. This was a feeling like nothing I've ever experienced before. It was very intense and pleasurable. Let's just say the Big O was achieved. If you're looking for something different to add to your toy chest, this product is it. If you're a sub, your master would be delighted to torture you.
Porn products: CleanScene 4-Piece Travel Bulb Douche Set - XGen Products
Small and portable for on-the-go clean, this set includes a palm-sized bulb to fill with water; a handy, slender, removeable tube; and an extra, collapsible bulb with an accordion-like body with its own insertion tube. Perfectly sized for douching virgins, this may change the minds of those reluctant to clean out before anal action — no matter of one's gender. Discreet enough to toss into a travel bag, it certainly lives up to its name as a "travel bulb," allowing you to get past TSA without setting off any alarms.