When Two Lovers Is Not Enough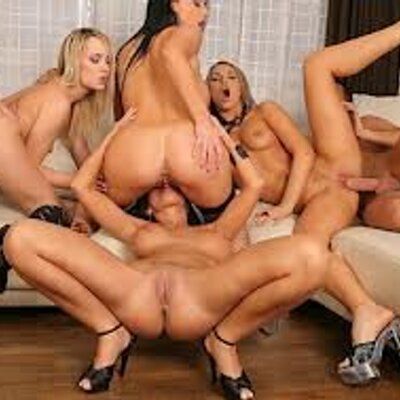 DECEMBER 12 2018
Sex is not only a pleasure. It is also the perfect time for experiments. Two people can feel well with each other but over time their sexual acts can become marked by routine. How to turn up your sex life?
Threesome porn is something for those who remain open to new experiences. Two women and one man, two men and one woman, or perhaps all lovers of the same sex? A third person in bed equals an unknown incentive which will be nothing but an impulse for new ways of satisfying each other. Swinger porn is an example of how to break the mold in bed and learn to experience the new ways of achieving pleasure – experiencing something that can't be found when playing with just one partner. What's more, why would one commit themselves to just one lover, when at the same time they can be pleased by two of them?
XBIZ Pleasure products for gangbangers or threesomers
Porn products: Crystal Chain Nipple Clamps - CalExotics
The Crystal Chain Nipple Clamps by CalExotics come positioned in a clear, plastic hanging package that lets you get a good look at the toy itself. The nipple clamps are a set of screw-driven clamps with white silicone tip-covers connected by a decorated chain. The clamps are screw-controlled in that the screw holds the clamps open, rather than the screw being used to tighten down on the nipple. The more aggressively you dial the little screw, the more gentle the hold on the nipple will be. This type of clamp is a very friendly way to ease into nipple play.
The chain is very eye catching, for those who want visibility measured in watts, and the clamps are kind. This sort of toy would find a good home in a party-loving, money-saving couple's life … or in the glittering gift bag you got for that bachelorette party.
Porn products: Ears to You Vibrator - PinkCherry
This compact, silicone, easy to use vibe is perfect for beginners while sporting two solid ears that can get the job done for fun clit stimulation. This four-inch long vibrator screams "Pick me for that nervous toy virgin!" The three speeds at the base provide fast enough tingle without having to grab the sheets for relief. The plain box makes it an easy stocking stuffer or last-minute gift, too.