When Two Lovers Is Not Enough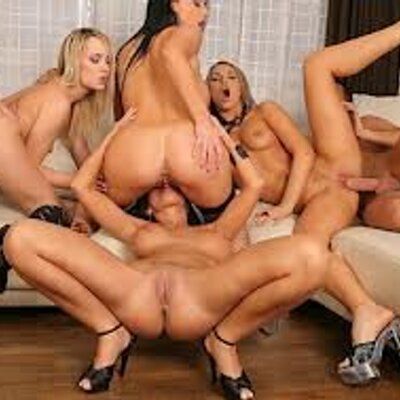 DECEMBER 12 2020
Sex is not only a pleasure. It is also the perfect time for experiments. Two people can feel well with each other but over time their sexual acts can become marked by routine. How to turn up your sex life?
Threesome porn is something for those who remain open to new experiences. Two women and one man, two men and one woman, or perhaps all lovers of the same sex? A third person in bed equals an unknown incentive which will be nothing but an impulse for new ways of satisfying each other. Swinger porn is an example of how to break the mold in bed and learn to experience the new ways of achieving pleasure – experiencing something that can't be found when playing with just one partner. What's more, why would one commit themselves to just one lover, when at the same time they can be pleased by two of them?
XBIZ Pleasure products for gangbangers or threesomers
Porn products: Crystal Trainer Kit - NS Novelties
Why have just one crystal clear, glass butt plug when you can get a package with three? The Crystal Trainer Kit has three, perfectly shaped, comfortable butt plugs ranging from a delicate 0.625x2.5-inches to a 1x3-inch option, topping out with a comfy 1.5x4-inch plug. They're packaged in a beautiful silver box with a clear panel to highlight the beauty of these crystal clear plugs.
Porn products: Straight to the Point - Evolved Novelties
The technology of vibrators fascinates the daylights out of me. We all know what vibrators are but do you actually know what makes a vibrator vibrate? It's pretty simple. A vibrator is basically a motor with a pin that spins around but the magic ingredient is an off-centered weight at the top of the pin which rapidly throws the pin "off" and that creates the vibrating sensation. So along comes Straight To The Point from Evolved Novelties, which houses the tiniest, off-centered weight at the tip to provide pinpoint stimulation to the perfect point of pleasure.
The itty bitty tip of the 10-speed vibe can easily be used for delightful self-stimulation or non-intrusively shared during partner sex. The rolling speed selection even slows down enough to almost a stop, letting the lucky user catch her breath in between climaxes. The easy to use button at the bottom is perfectly placed so speeds can be changed during her trip into orgasmic bliss. Aaaahhhh…...