When Two Lovers Is Not Enough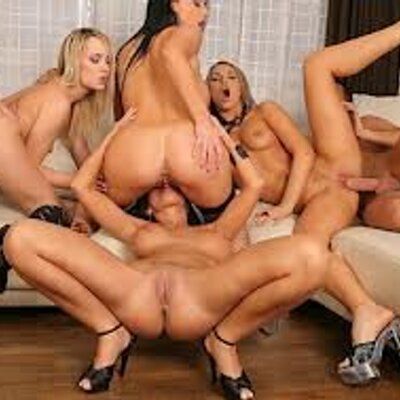 DECEMBER 12 2020
Sex is not only a pleasure. It is also the perfect time for experiments. Two people can feel well with each other but over time their sexual acts can become marked by routine. How to turn up your sex life?
Threesome porn is something for those who remain open to new experiences. Two women and one man, two men and one woman, or perhaps all lovers of the same sex? A third person in bed equals an unknown incentive which will be nothing but an impulse for new ways of satisfying each other. Swinger porn is an example of how to break the mold in bed and learn to experience the new ways of achieving pleasure – experiencing something that can't be found when playing with just one partner. What's more, why would one commit themselves to just one lover, when at the same time they can be pleased by two of them?
XBIZ Pleasure products for gangbangers or threesomers
Porn products: Irresistible Mythical - Shots Toys
I was first introduced to the Irresistible Mythical last month at the XBIZ Retreat in Miami, where Shots America was showcasing the Irresistible collection of stimulators featuring Touchless Airwave Technology. There were just so many unique and really cool shapes that I had a hard time deciding which one I wanted to take home!
Available in in purple, black and pink colors with rose gold accents, each stimulator in the line is made of silky-smooth silicone. While the rest of the models in the Irresistible line come in an array of round shapes, I opted for the Mythical, which is shaped to provide both external and internal stimulation. With an insertable length of about 3.66 inches, this toy is far from intimidating.
The Mythical has a powerful 10-speed motor with a flexible shaft and a curved shape is perfect for G-spot stimulation while the Touchless Airwave Technology provides mind-blowing clit stimulation — resulting in intense internal and external orgasms. Touchless Airwave Technology works by gently and indirectly, stimulating the clitoris with 11 different intensity levels ranging from super-soft to powerful.
With suction encircling the clitoris without touching it, this toy stimulates it via soft pressure air waves. Another important feature of the Mythical is its hygienic sealed membrane that protects the toy's mechanism from body fluids. It was complete bliss to use this toy without wondering if I'd be able to effectively clean it off later. Another fun fact about the Irresistible collection is the story behind its branding.
Back at the XBIZ Retreat, I was made aware that the product names, as well as a banner that was used to promote the collection, was inspired by the classic 80s hit song "Simply Irresistible" by Robert Palmer. All of the Irresistible collection's product names are words taken directly from the song's lyrics, and a banner featured the iconic ruby-red lipped models in the background.
In addition to its high-quality design and technology, clever marketing campaign, the Irresistible line comes in flawless, classy box packaging. The Mythic is my favorite because of its dual-action features, but overall this whole line really is simply irresistible.
Porn products: Chorus - We-Vibe
The vibrations in the wearable component are very powerful and the product's intuitive design ramps up the vibration intensity when one or both partners move against the sensor, which is hands-down my favorite feature. The Bluetooth capability also allowed my partner to control the toy from afar on his way home from work, so I was ready to go when he walked in the door.
In terms of the feel, the power can be turned down to a low speed, so this toy will accommodate sensitive users. The silicone feels dreamy — firm enough to put nice pressure on the clitoris, but flexible enough that the adjustable neck contoured to my anatomy perfectly.
The remote as well is effortless to use during sex. The user-friendly feature that coincides with the remote reminds me of a modern video game controller where vibration speeds are activated by simply squeezing and holding down on the base of the controller, increasing the vibration speed without having to fumble for the buttons.
The only thing on my wish list for We-Vibe's next version is a larger surface area on the external portion and a longer G-spot component. Other than that, their latest is by far the greatest innovation they've developed so far. A+.