When Two Lovers Is Not Enough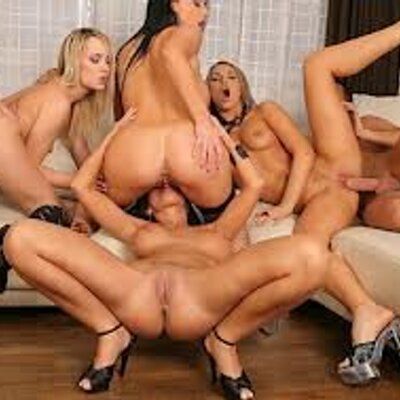 DECEMBER 12 2018
Sex is not only a pleasure. It is also the perfect time for experiments. Two people can feel well with each other but over time their sexual acts can become marked by routine. How to turn up your sex life?
Threesome porn is something for those who remain open to new experiences. Two women and one man, two men and one woman, or perhaps all lovers of the same sex? A third person in bed equals an unknown incentive which will be nothing but an impulse for new ways of satisfying each other. Swinger porn is an example of how to break the mold in bed and learn to experience the new ways of achieving pleasure – experiencing something that can't be found when playing with just one partner. What's more, why would one commit themselves to just one lover, when at the same time they can be pleased by two of them?
XBIZ Pleasure products for gangbangers or threesomers
Porn products: Glow in the Dark Sex Dice - Kheper Games
Sex with my husband often doesn't take much planning since most of the time we are both ready and eager to go! We have no complaints about the action that goes down in our bedroom so when I brought out this set of dice at first my husband scoffed. However, he was happy I convinced him to play along once we got into it. The dice glow in fun, bright colors that add to the magic of intimacy. It was fun to allow the dice to dictate which position came next — and we enjoyed every position the dice called for! If you think you don't need any help in the bedroom, we recommend trying these dice!
Porn products: Gelato Hazelnut Espresso - System Jo
I'm glad that these flavors have come a long way in these years. This Hazelnut Espresso lube from Systems Jo provides a slick, non-sticky glide with a non-chemical taste. The lubrication worked rather well. It provided plenty of slip and slide while not feeling greasy or filmy. We used a small handful and that did more than enough for our needs. A strong smell of coffee naturally came with the little puddle. In hindsight, we could have used a smaller amount. The lube lasted more than the length of your average Sunday morning cartoon without reapplication.