When Two Lovers Is Not Enough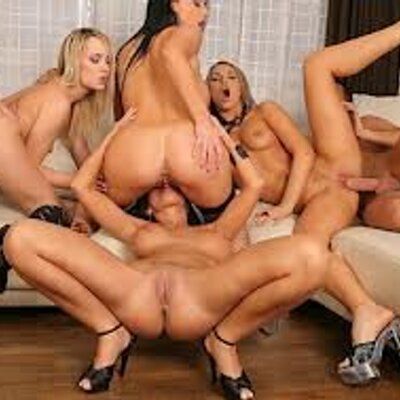 DECEMBER 12 2019
Sex is not only a pleasure. It is also the perfect time for experiments. Two people can feel well with each other but over time their sexual acts can become marked by routine. How to turn up your sex life?
Threesome porn is something for those who remain open to new experiences. Two women and one man, two men and one woman, or perhaps all lovers of the same sex? A third person in bed equals an unknown incentive which will be nothing but an impulse for new ways of satisfying each other. Swinger porn is an example of how to break the mold in bed and learn to experience the new ways of achieving pleasure – experiencing something that can't be found when playing with just one partner. What's more, why would one commit themselves to just one lover, when at the same time they can be pleased by two of them?
XBIZ Pleasure products for gangbangers or threesomers
Porn products: Vibrassage Fondle by Inmi - XR Brands
Sometimes, I get tired. My loins get relaxed but my brain knows it wants some more action under my panties. But then again, my fingers are tired, too. Luckily, my hand is awake enough to grab my silicone, rechargeable Vibrassage Fondle toy to easily slip it under the covers and between my legs onto my eager and not tired clit.
By simply pressing the button on the sensuously curved body of the Fondle, I'm able to reawaken my dozing vulva by focusing the pinky-sized tip of the vibrating stimulator directly on my clit while the two, same-sized twirling tips below it gently stroke either sides of my clit hood, creating a sensation that jolts me awake with pleasure. My eyes widen and my breath speeds up, and with each back-bending orgasm, I realize I'm more awake than I have been in hours. Sure beats another visit to Starbucks.
Porn products: Teeter Totter - Zero Tolerance
This external-use-only prostate vibrator makes a teeter-totter motion to provide a massager without even inserting the toy into the body. The teeter totter motion is a rather unique feature that provides a little extra oomph near the base where the teetering motion happens.