When Two Lovers Is Not Enough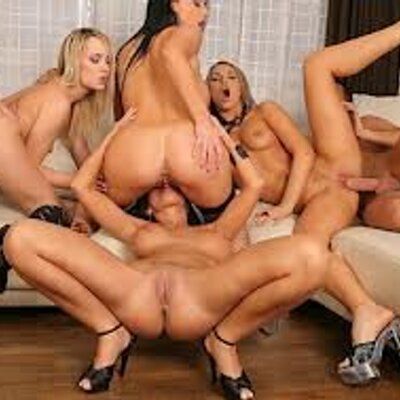 DECEMBER 12 2023
Sex is not only a pleasure. It is also the perfect time for experiments. Two people can feel well with each other but over time their sexual acts can become marked by routine. How to turn up your sex life?
Threesome porn is something for those who remain open to new experiences. Two women and one man, two men and one woman, or perhaps all lovers of the same sex? A third person in bed equals an unknown incentive which will be nothing but an impulse for new ways of satisfying each other. Swinger porn is an example of how to break the mold in bed and learn to experience the new ways of achieving pleasure – experiencing something that can't be found when playing with just one partner. What's more, why would one commit themselves to just one lover, when at the same time they can be pleased by two of them?
XBIZ Pleasure products for gangbangers or threesomers
Porn products: Tenga Flex Bubbly Blue - Tenga
I was very interested in trying the Tenga Flex Bubbly Blue, which is different from other Tenga products. I'm used to Tenga eggs. When taking this toy out of the package, I was intrigued by the design of the case and color. Unscrewing the cap, you're met with sample lube and a very soft casing which makes it easy to penetrate. What I love about this toy is the new spiraling sensation, which felt amazing on my shaft. Cover the airhole, and you're in for an amazing pleasure session. When playtime is over, there is no need to throw this toy away; it's reusable. Simply remove the sleeve and wash with water and toy cleaner; the sleeve can be inverted for washing. Another cool feature is inverting the stand cap and using it as a drying stand. All in all, this is a must-have and will be my go-to toy for home and travel.
Porn products: Shibari Silky Soft Pleasure Double Rope Wrist Cuffs - Voodoo Toys
The Voodoo Silky Soft Double Rope Wrist Cuffs are a must have. These wrists cuffs are unlike any wrist cuffs I ever had before. I have tried the standard metal wrist cuffs, and they can be a challenge to get on and off — not to mention, they can leave marks on your wrists. During playtime with my partner, these wrist cuffs were amazing. They were easy to put on and tighten, which made foreplay fun. The wrist cuffs are made of soft rope with an 8-plait braid; they're 18" long, which makes them very versatile. Just let your imagination run wild. We used them as ankle cuffs, which added to our pleasurable experience. These cuffs can lead to a gateway of pleasure. Just have an open mind when purchasing, and you will not be disappointed.