When Two Lovers Is Not Enough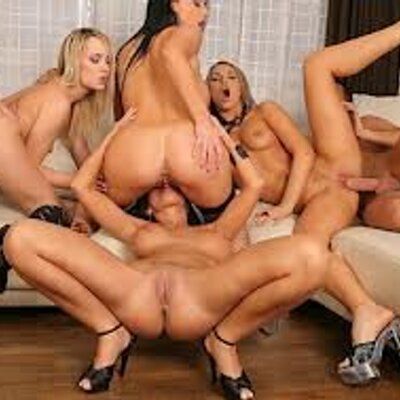 DECEMBER 12 2022
Sex is not only a pleasure. It is also the perfect time for experiments. Two people can feel well with each other but over time their sexual acts can become marked by routine. How to turn up your sex life?
Threesome porn is something for those who remain open to new experiences. Two women and one man, two men and one woman, or perhaps all lovers of the same sex? A third person in bed equals an unknown incentive which will be nothing but an impulse for new ways of satisfying each other. Swinger porn is an example of how to break the mold in bed and learn to experience the new ways of achieving pleasure – experiencing something that can't be found when playing with just one partner. What's more, why would one commit themselves to just one lover, when at the same time they can be pleased by two of them?
XBIZ Pleasure products for gangbangers or threesomers
Porn products: Lust Remote Control Dual Rider - CalExotics
Finally, the ultimate pleasure product for those of us who love to bump and grind is here! The two lovely bumps are well-defined, with ridges throughout for hands-free vulva and perineum rubbing and grinding. Each bump has its own motor; so, they can be used independently or ridden on simultaneously for incredible, non-penetrative orgasmic response. The easy-to-use controls are mounted in the front; or, use the remote control to really go wild. I found myself luxuriating in a bath while grinding away or slipping it under a silky pillowcase to rub one out — I mean, on. I also put it on my motorcycle seat for an extra special ride. I just hope I can stay in control.
Porn products: Rascally Rabbit - Evolved Novelties
I never thought I could cum while holding a sex toy, but now, I can. This deep aubergine dual thriller has a thumb-sized rabbit with small and chunky ears, but the real magic is in the shaft. Gentle, stretchy ridges in the middle thrust just enough to get things going, and then, the surprise really kicks in. Hidden in the shaft right at the bunny level are rotating beads to stimulate the magic spot of the vulva — just at the entrance to magic land. Exquisitely accented with a deep wine control frame, my new favorite toy is as beautiful on the outside as it feels on the inside. I love it!