Bukkake - the culmination of all facial fetishes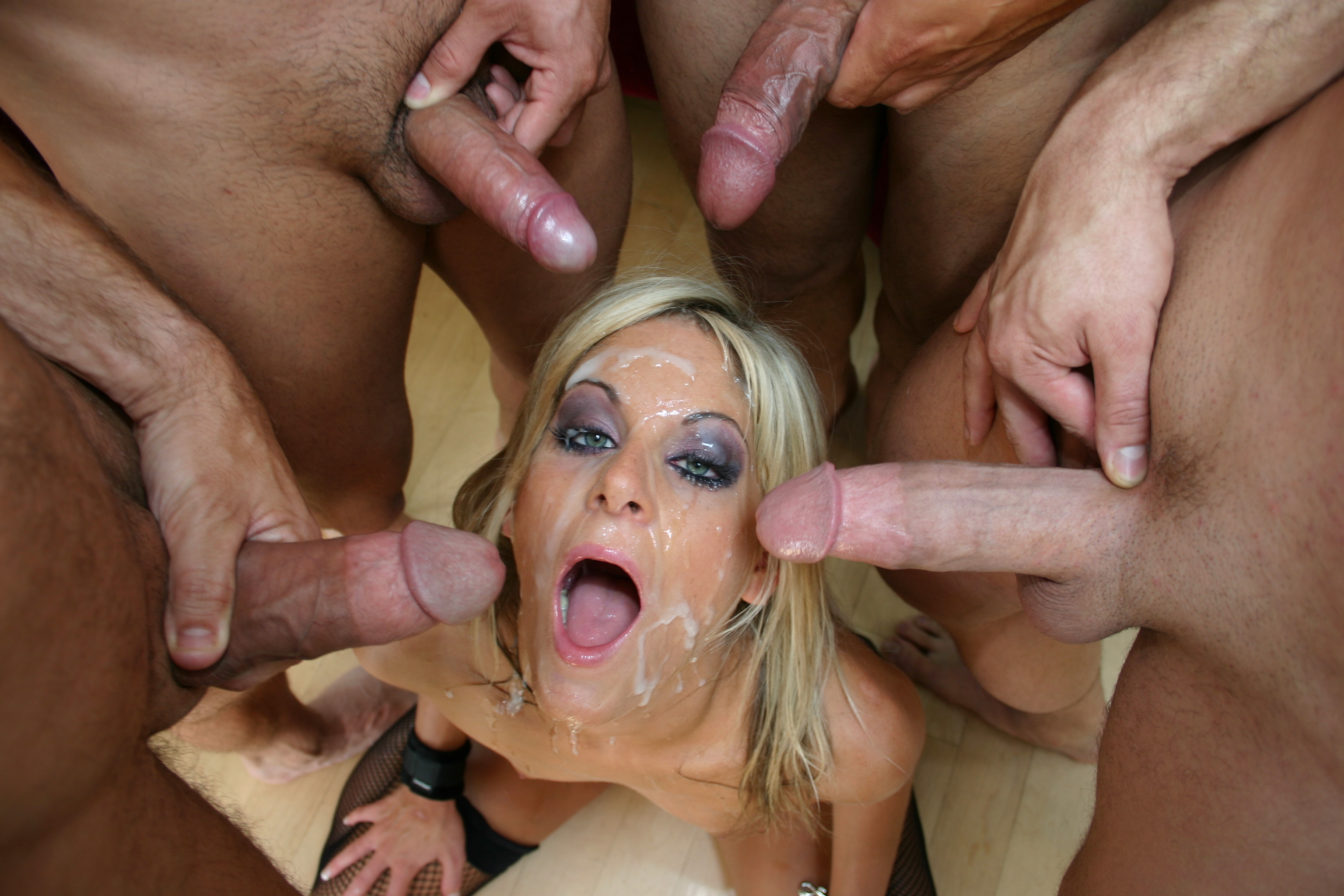 JUNE 12 2019
Bukkake is a sex act shown in group sex porn films, where a few men ejaculate on a face or a body of a woman or another man. Bukkake porn videos are a quite common niche in contemporary pornographic movies. Originally comes from Japan and means exactly "act of splashing". It's already spread to North America and Europe and crossed over into gay pornography.
Lesbian bukkake films are being produced as well. An alternative Japanese variant of bukkake is gokkun, where a few men ejaculate into a container for the receiver to drink. Bukkake is less popular in western countries, probably because the presumed submission of the woman does not appeal to many consumers.
XBIZ Pleasure products for gangbangers or threesomers
Porn products: Revo Stealth Rechargeable Rotating Prostate Massager - Nexus
At last, an over-the-top, does everything but the dishes, remote controlled, multi-speed prostate massager. The Nexus Revo Stealth features an ergonomically and anatomically shaped 3.75-inches long shaft that, at 1.25-inches wide, works out to be slightly larger than the average finger but does so much more.
Sliding easily into anyone's butt, the Revo Stealth has six speeds of vibration and two rotation patterns for maximum satisfaction. The chunky yet sleek base also provides steady and sturdy vibrations to the perineum while keeping the massager anchored. While I don't have a prostate, I do have a G-spot and since the Nexus Revo Stealth is waterproof and silicone, I think I'll use this for myself and my guy.
Porn products: Lil' Ho Peep and Her Sheep Mini Inflatable Dolls - Nasstoys
What bachelor party is complete without having a blow up doll? Double the fun by packaging it with a petite blow up sheep to match, it's Lil' Ho Peep and Her Sheep to liven up any party! These little cuties are guaranteed to bring the laughter and hysterics when the guys get together for one last go 'round. Who knows? Since the sassy sheep takes it deep and her matching mistress boasts two willing orifices, after the party's over, the lucky bachelor may just want go for a roll in the hay with his new best friends.