Bukkake - the culmination of all facial fetishes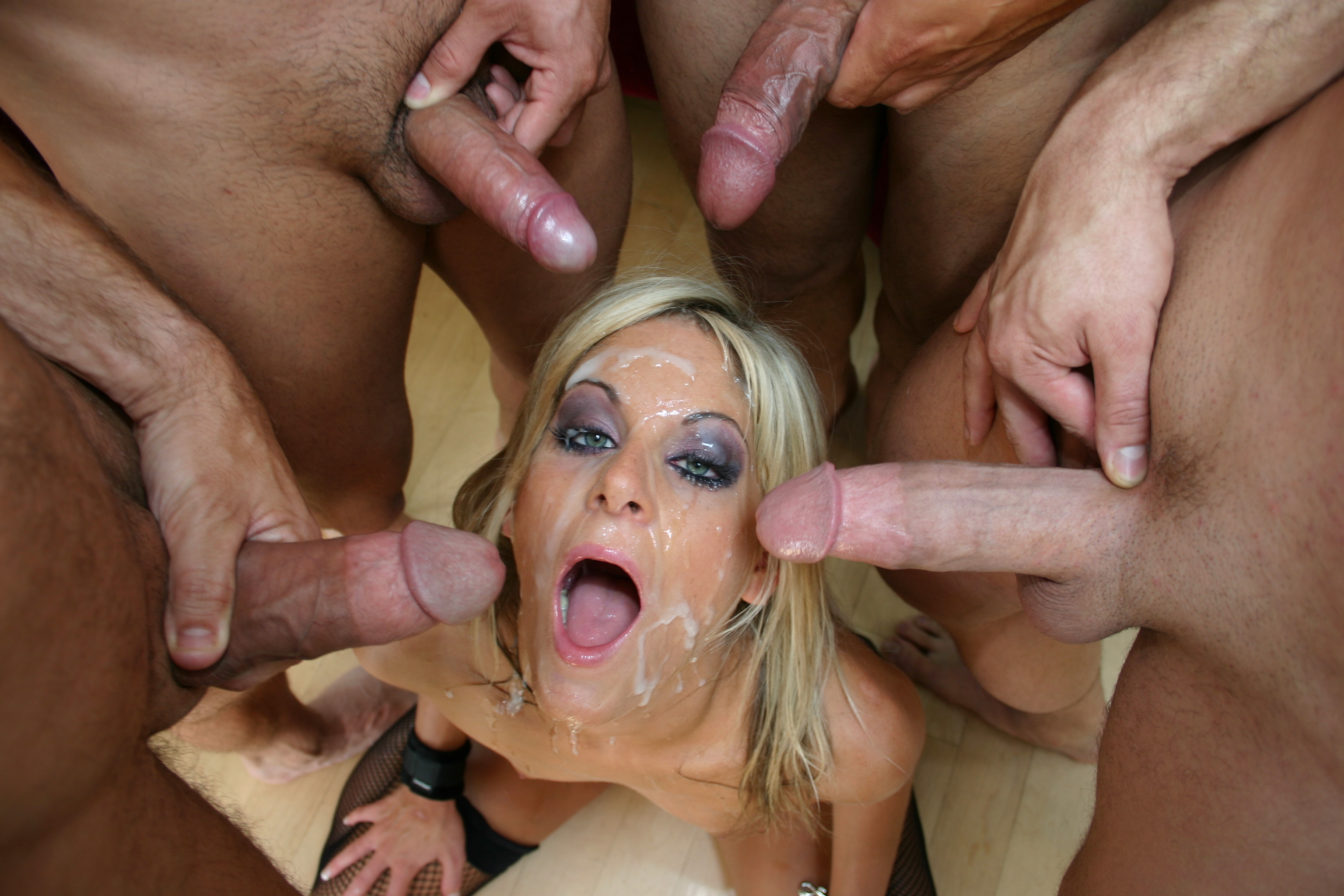 JUNE 12 2019
Bukkake is a sex act shown in group sex porn films, where a few men ejaculate on a face or a body of a woman or another man. Bukkake porn videos are a quite common niche in contemporary pornographic movies. Originally comes from Japan and means exactly "act of splashing". It's already spread to North America and Europe and crossed over into gay pornography.
Lesbian bukkake films are being produced as well. An alternative Japanese variant of bukkake is gokkun, where a few men ejaculate into a container for the receiver to drink. Bukkake is less popular in western countries, probably because the presumed submission of the woman does not appeal to many consumers.
XBIZ Pleasure products for gangbangers or threesomers
Porn products: VIBE - Bedroom Products
Savvy men on the go: look no further for your new favorite bullet. This little vibe is made especially for naughty gentlemen who are looking to spice up their bedroom routine with some stimulating fun. Soft to the touch and with a classic shape, this vibe is great for all-over body use and partnered play. Its compact size additionally makes it the perfect toy to toss into your luggage when travelling.
Porn products: Firefly Ballsey 4-inch - NS Novelties
I have always loved everything that comes out of the firefly line from NS Novelties and their newest item is no exception. This glow in the dark glass dildo is sure to be a hit with any glass and hard toy enthusiasts.
Fist of all, the novelty of a glow in the dark toy is simply delightful. With this particular one, the intricate inner design becomes illuminated once activated. At its cute, petite size, you might even consider hanging it up and using it as a night light!
Made from superior quality borosilicate glass in a shape proven to provide pleasure, the Firefly Ballsey is a must-have for fans of the glass category.