Bukkake - the culmination of all facial fetishes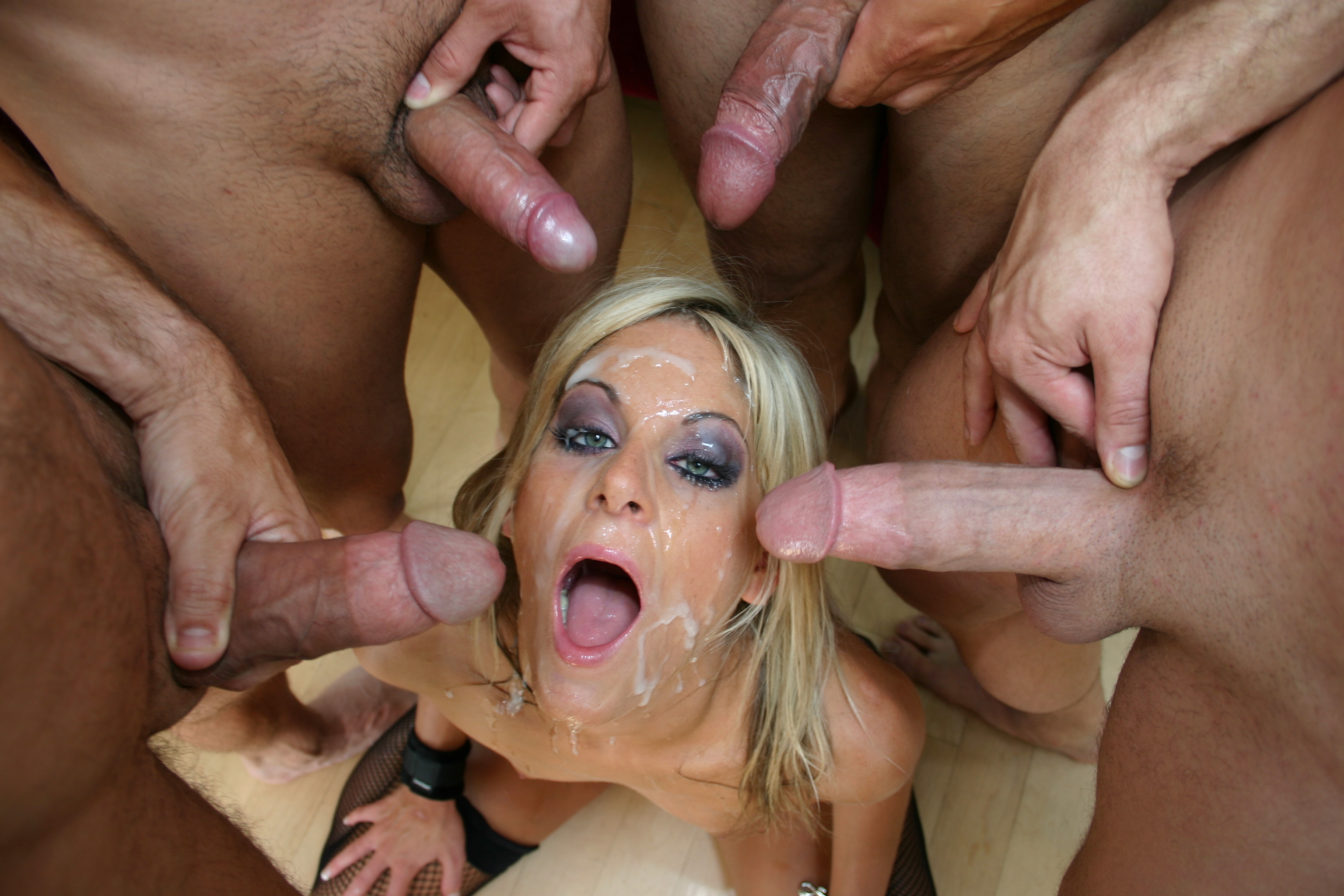 JUNE 12 2020
Bukkake is a sex act shown in group sex porn films, where a few men ejaculate on a face or a body of a woman or another man. Bukkake porn videos are a quite common niche in contemporary pornographic movies. Originally comes from Japan and means exactly "act of splashing". It's already spread to North America and Europe and crossed over into gay pornography.
Lesbian bukkake films are being produced as well. An alternative Japanese variant of bukkake is gokkun, where a few men ejaculate into a container for the receiver to drink. Bukkake is less popular in western countries, probably because the presumed submission of the woman does not appeal to many consumers.
XBIZ Pleasure products for gangbangers or threesomers
Porn products: Eve's Perfect Pulsating Massager - Adam & Eve
Yeah, "Perfect Pulsating" pretty much sums up what this toy is like. Why settle for an ordinary vibrator when you get one that actually thumps and plunges at the same time?
With a smooth diamond patterned, silicone shaft, this unique toy will hit all the spots within one's precious vaginal walls without needing an external stimulator to get you over the top. The seven speeds vary between constant thrusting to slowdown/speed up, which ultimately proved to be my favorite mode because it caused my orgasms to be deliciously unpredictable. The royal purple color, easy to use button on the base and the 4 ½" insertable length combined to make this my new favorite pleasure toy!
Porn products: Frederick's of Hollywood Rechargeable 4" Booty Plug - XGen Products
Butt plugs are essential to any sex toy collection. The Frederick's of Hollywood's Rechargeable 4" Booty Plug is perfect for those looking to step up their anal play and has all the bells and whistles expected in a luxury sex toy. It features a tapered tip for easy insertion, transitioning into a moderately wide shaft for an excellent feeling of fullness and the base sits comfortably in the booty for long time wear. The one-button operation makes it easy to use and operate during use—the soft storage bag and the fact that its rechargeable is just the icing on the cake.