Bukkake - the culmination of all facial fetishes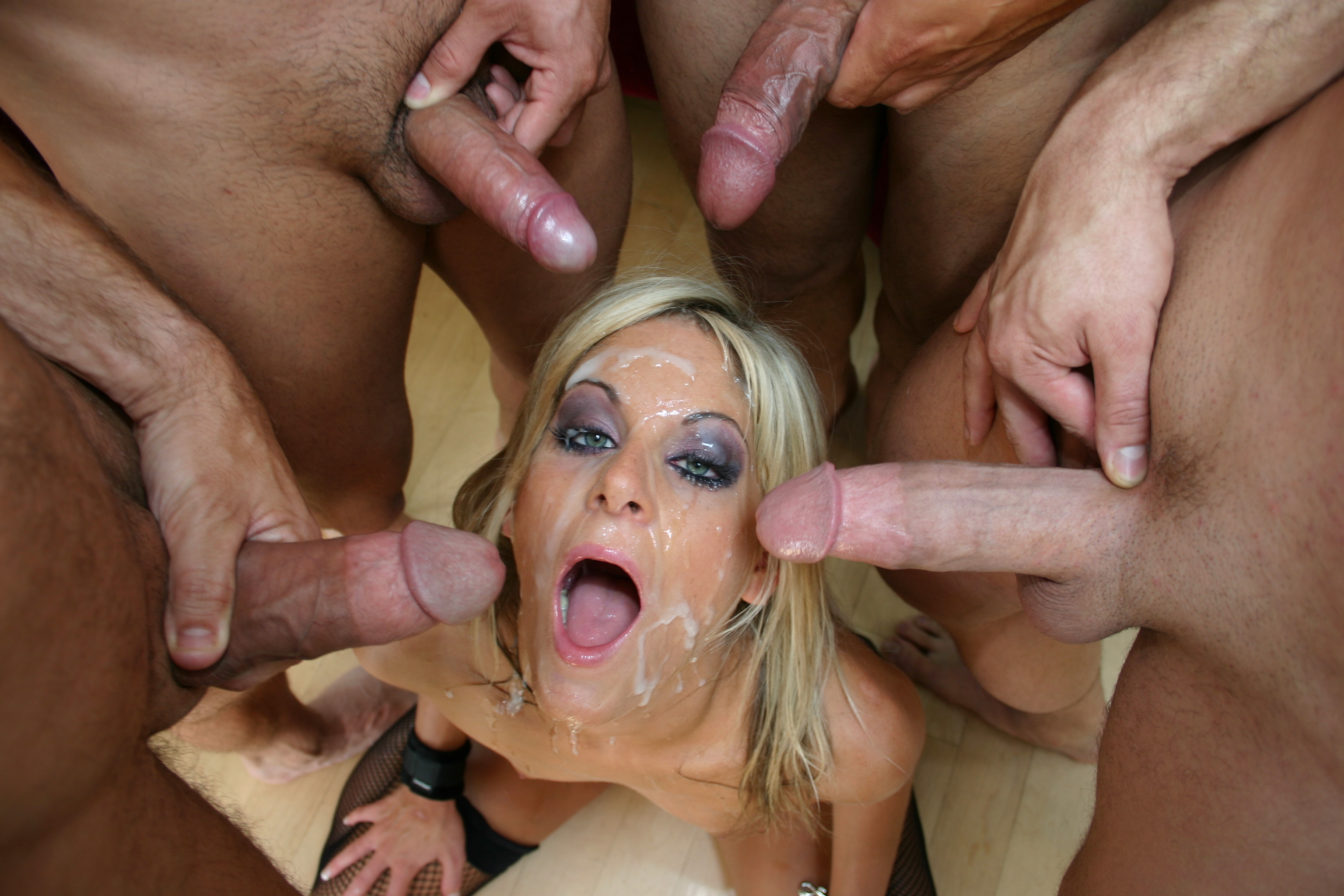 JUNE 12 2019
Bukkake is a sex act shown in group sex porn films, where a few men ejaculate on a face or a body of a woman or another man. Bukkake porn videos are a quite common niche in contemporary pornographic movies. Originally comes from Japan and means exactly "act of splashing". It's already spread to North America and Europe and crossed over into gay pornography.
Lesbian bukkake films are being produced as well. An alternative Japanese variant of bukkake is gokkun, where a few men ejaculate into a container for the receiver to drink. Bukkake is less popular in western countries, probably because the presumed submission of the woman does not appeal to many consumers.
XBIZ Pleasure products for gangbangers or threesomers
Porn products: Cocksicle Fizzin Fuschia - XR Brands
Not ready for summer to be over? Keep the fun in the sun going with this amazing new item from XR Brands. A vibrator in the shape of a popsicle — I love this thing so much. I want all of them to put on my shelf and make people jealous. In the shape of your favorite cold treat, these vibes pack quite the punch. The popsicle stick handle makes it easy to use and control. It has multiple vibration patterns that will send you over the edge every time. Twist off the stick handle to reveal the charging port.
Retailers, make an eye-catching display with all the colors this vibe comes in. It would make a fun window display concept. It's nade to hang but will sit nicely on a shelf, and is sure to grab customers' attention when they see them. People are suckers for stuff like this, but once they hold it and see how awesome it really is, they will be sold.
Porn products: Pink Elite Collection Ultimate Orgasm Kit - Nasstoys
Sometimes it's hard to figure out what kind of toy you want. With this new kit from Nasstoys, you now have a little bit of everything. It is one vibe with three very different attachments. The vibe itself is great to use on its own with 10 vibration patterns and seven levels of power for each one. Slip on a sleeve to up your play. It is great for vaginal, penis and anal play. You can pretty much use it all over the body to tickle all of your sweet spots. It'll be endless fun.