Bukkake - the culmination of all facial fetishes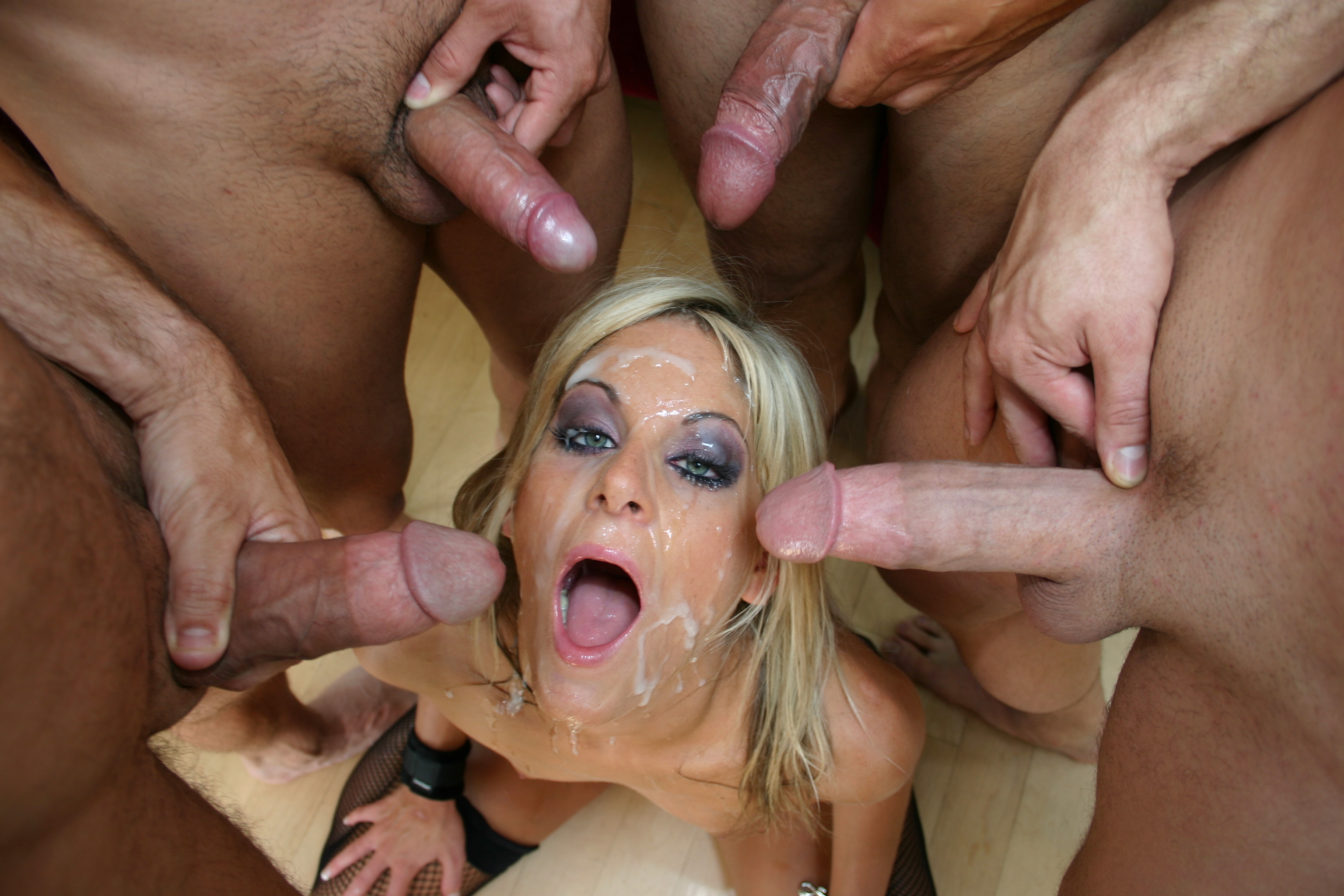 JUNE 12 2020
Bukkake is a sex act shown in group sex porn films, where a few men ejaculate on a face or a body of a woman or another man. Bukkake porn videos are a quite common niche in contemporary pornographic movies. Originally comes from Japan and means exactly "act of splashing". It's already spread to North America and Europe and crossed over into gay pornography.
Lesbian bukkake films are being produced as well. An alternative Japanese variant of bukkake is gokkun, where a few men ejaculate into a container for the receiver to drink. Bukkake is less popular in western countries, probably because the presumed submission of the woman does not appeal to many consumers.
XBIZ Pleasure products for gangbangers or threesomers
Porn products: Her Royal Harness Me2 Thumper - CalExotics
The first thing I thought about this vibrating strap-on is that I really love the royal blue color and how silky smooth it feels. I was surprised to unpack it and find that it came with it's own attached silicone harness — that much is pictured on the back on the packaging but I did think from the main product image that I was just getting the vibrating probe solo.
Visually, it looks quite beautiful but in practice, I had a hard time keeping it in place during use. When it worked, it worked wonderfully, but there was a lot of fumbling to keep it from slipping and sliding around. I could have liked to throw the thumping attachment into a different harness, which is technically possible, but the silicone matching straps are a bit difficult to detach and then even more cumbersome to reattach after the fact.
Porn products: Tremble Tickle - CalExotics
As the name suggests, you'll likely be trembling with orgasms when all is said and done after encountering the Tremble Tickle. This small but powerful vibe is built ergonomically to hit your G-spot or stimulate your clitoris, depending.
Its compact design also makes it great for travel and to use during foreplay. The included memory chip means you'll never have to guess about that amazing setting you found last time, plus a one-year warranty makes this a no-brainer of a purchase.