Bukkake - the culmination of all facial fetishes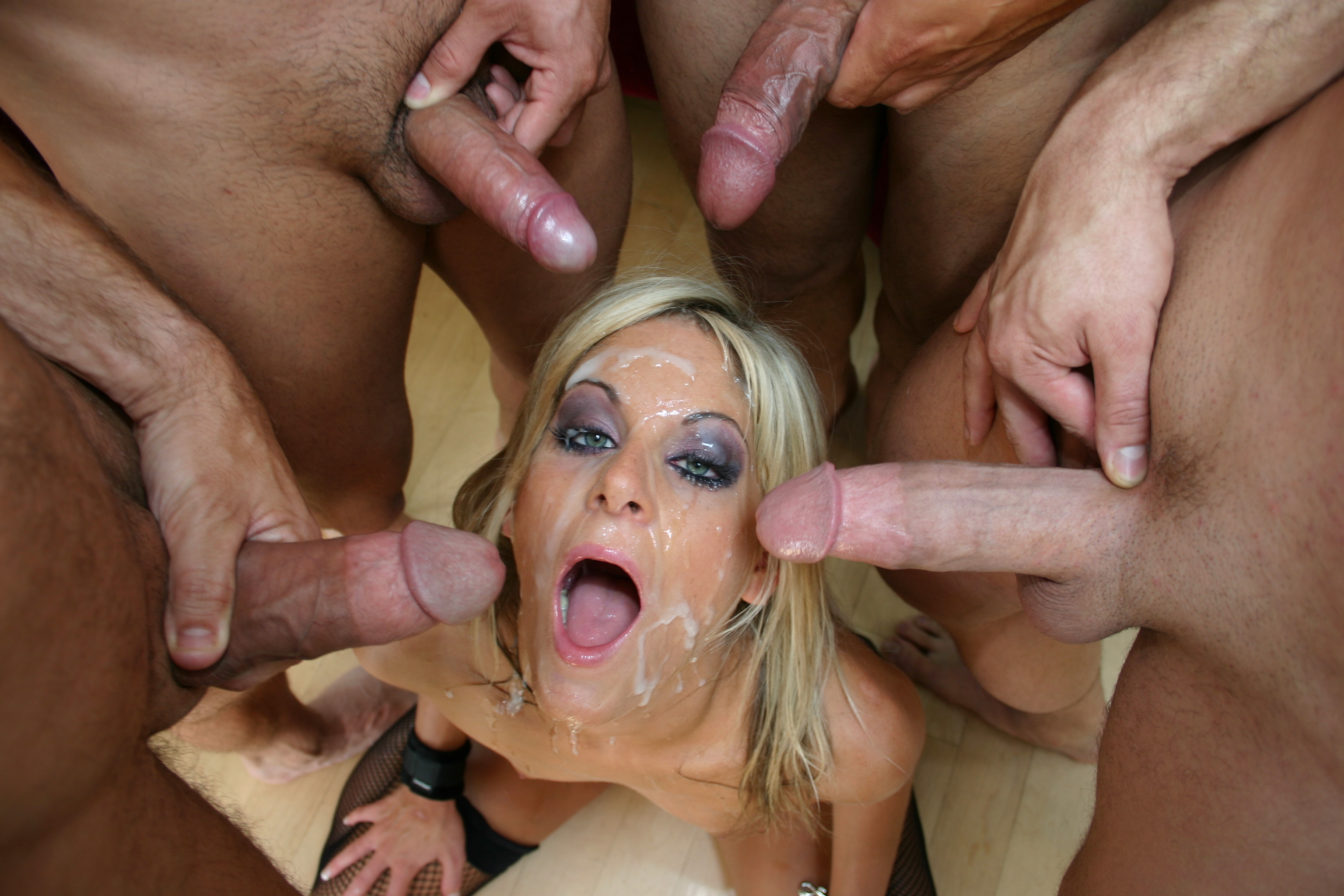 JUNE 12 2023
Bukkake is a sex act shown in group sex porn films, where a few men ejaculate on a face or a body of a woman or another man. Bukkake porn videos are a quite common niche in contemporary pornographic movies. Originally comes from Japan and means exactly "act of splashing". It's already spread to North America and Europe and crossed over into gay pornography.
Lesbian bukkake films are being produced as well. An alternative Japanese variant of bukkake is gokkun, where a few men ejaculate into a container for the receiver to drink. Bukkake is less popular in western countries, probably because the presumed submission of the woman does not appeal to many consumers.
XBIZ Pleasure products for gangbangers or threesomers
Porn products: Sensational - The Oh Club
This pocket-sized external stimulator is adorably cute but delivers great satisfaction. Fits so perfectly in the palm of your hand to maneuver all over your sweet spots. Designed to mimic that fabulous sensation of oral sex, it sucks and vibrates with multiple modes and various patterns to play with. Great for beginners looking to explore new waves of orgasmic pleasure and super "Ohs!". Super quiet with minimal noise – the only thing you'll hear is squeals of delight. Gentle yet powerful in results.
Porn products: Whipsmart Bondage Tape - XGen Products
If you are looking for a kinky bondage item that is fantastic for multiple uses, then Whipsmart Bondage Tape is perfect for your BDSM toolbox. This fabulous pack comes with two sizes for you to get creative with and a bonus blindfold for added sensory play. The tape is self-adhesive which means it only sticks to itself, so it is easy to use and fun to play with. Design and create all kinds of creative binds and restraints on your playmate or wrap yourself up to create a sexy bondage outfit. Each roll is 50 feet, for lots of coverage and play. Perfect for bondage beginners and advanced enthusiasts.