Bukkake - the culmination of all facial fetishes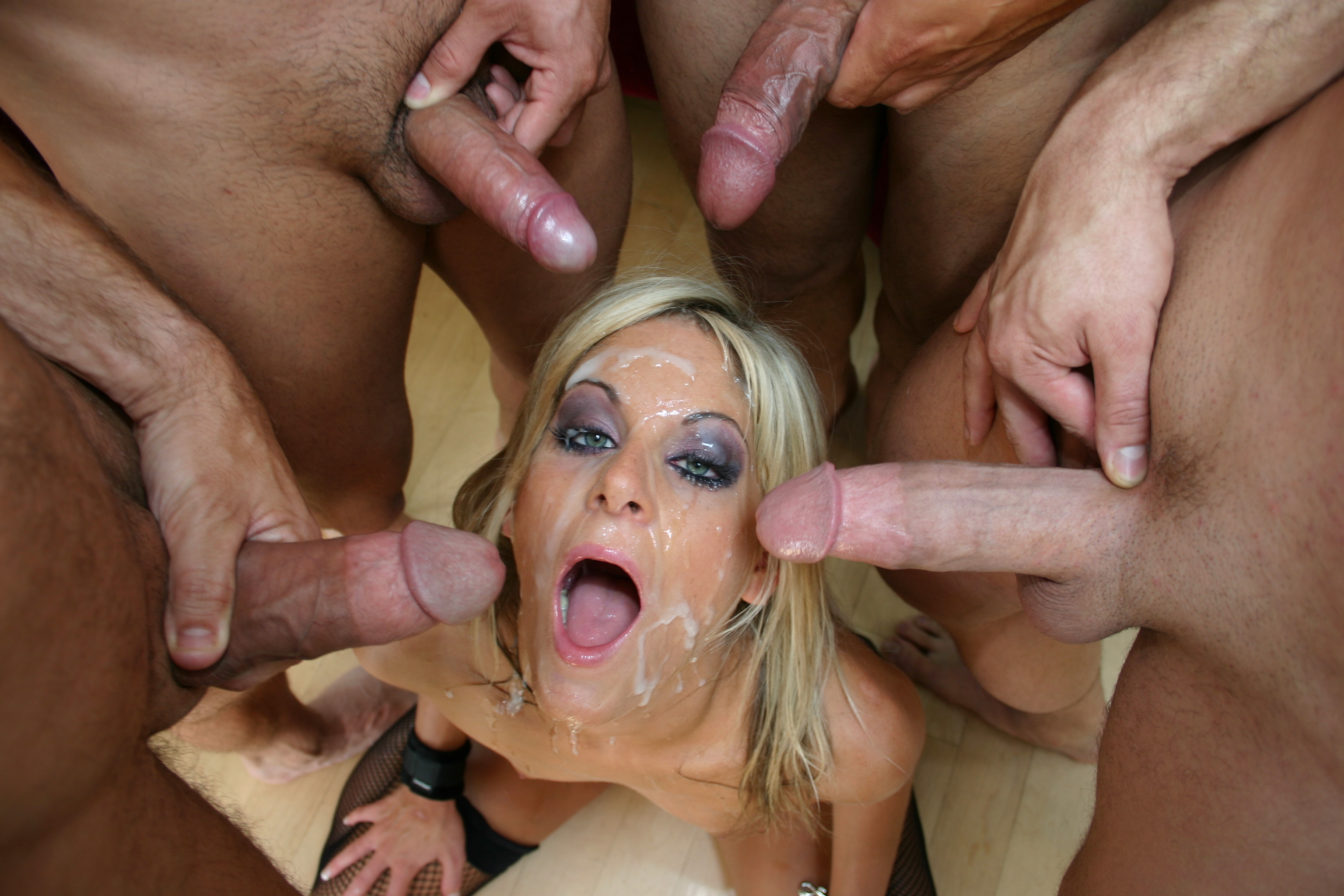 JUNE 12 2019
Bukkake is a sex act shown in group sex porn films, where a few men ejaculate on a face or a body of a woman or another man. Bukkake porn videos are a quite common niche in contemporary pornographic movies. Originally comes from Japan and means exactly "act of splashing". It's already spread to North America and Europe and crossed over into gay pornography.
Lesbian bukkake films are being produced as well. An alternative Japanese variant of bukkake is gokkun, where a few men ejaculate into a container for the receiver to drink. Bukkake is less popular in western countries, probably because the presumed submission of the woman does not appeal to many consumers.
XBIZ Pleasure products for gangbangers or threesomers
Porn products: Miss Behaved Pink Chest Harness - XR Brands
The Miss Behaved Pink Chest harness might just be my new favorite thing to wear! Made of vegan leather and sturdy hardware, you'll want to throw this on every day. It looks cute over lingerie or even a crop top, or of course as a solo piece with nothing on underneath. However you rock it, all eyes are sure to be on you. The straps are adjustable and buckle to close, making it suitable for a wide range of sizes. Also, 4D rings make it easy to attach other BDSM accessories at will.
Porn products: Teeter Totter - Zero Tolerance
This external-use-only prostate vibrator makes a teeter-totter motion to provide a massager without even inserting the toy into the body. The teeter totter motion is a rather unique feature that provides a little extra oomph near the base where the teetering motion happens.