Bukkake - the culmination of all facial fetishes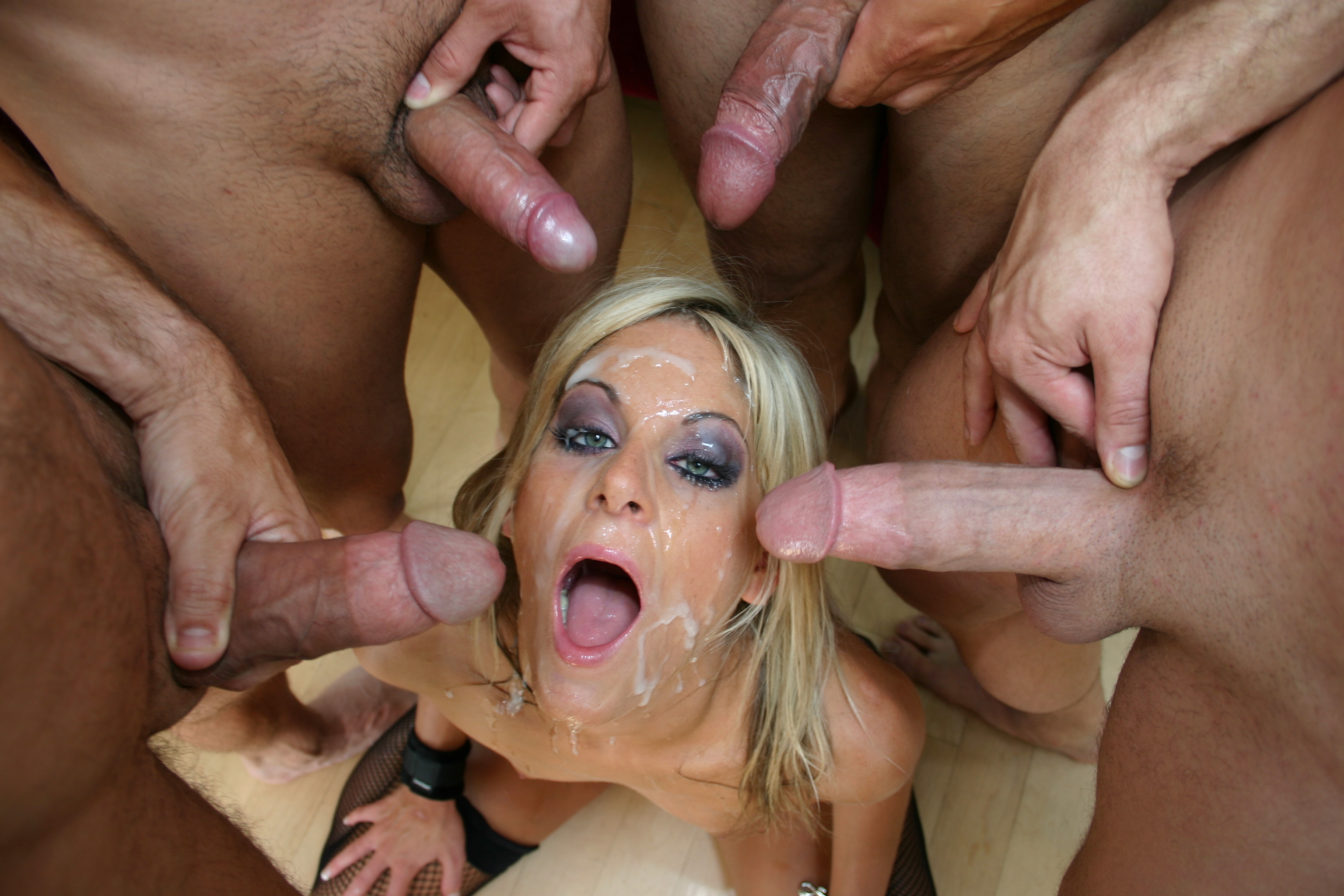 JUNE 12 2020
Bukkake is a sex act shown in group sex porn films, where a few men ejaculate on a face or a body of a woman or another man. Bukkake porn videos are a quite common niche in contemporary pornographic movies. Originally comes from Japan and means exactly "act of splashing". It's already spread to North America and Europe and crossed over into gay pornography.
Lesbian bukkake films are being produced as well. An alternative Japanese variant of bukkake is gokkun, where a few men ejaculate into a container for the receiver to drink. Bukkake is less popular in western countries, probably because the presumed submission of the woman does not appeal to many consumers.
XBIZ Pleasure products for gangbangers or threesomers
Porn products: Tiny Dancer - Evolved Novelties
They say some of the best things come in small packages and when it comes to sex toys, that much is certainly true! The Tiny Dancer from Evolved Novelties is one of those items that catches you by surprise because it combines rotating beads with vibration, and the only time I have ever seen those two things come together has been mostly with rabbit-style vibrators.
The Tiny Dancer's shape is reminiscent of an upside-down light bulb and tapers in on both sides with silicone grips, making it easy to hold. The one-button operation on the side also makes it easy to operate during use. The rotating beads are close together and, when paired with the vibrations, makes it optimal for clitoral stimulation. Other parts of the toy's body can even be used for sensual massages and to reach those tight spots that might be holding tension.
Porn products: White Lightning Cock Ring - Zero Tolerance
Cockrings are great for many reasons. Adding new sensations to your sexual experiences can bring your pleasure to new heights. Zero Tolerance Toys' White Lightning is what I would describe as a no-nonsense cock ring for those who are new to using them or looking for a budget-friendly alternative that is just as comfortable to wear and easy to use as the ones already on the market. It's super stretchy and fits most members while remaining quite flexible during use.
What makes the White Lightning unique from others is that you technically get a two-for-one, as the motor of this cock ring comes out and can even be used as a vibe for clitoral stimulation and applying vibration to other parts of the body. You also get two extra batteries in addition to the two already installed — pretty cool!