Bukkake - the culmination of all facial fetishes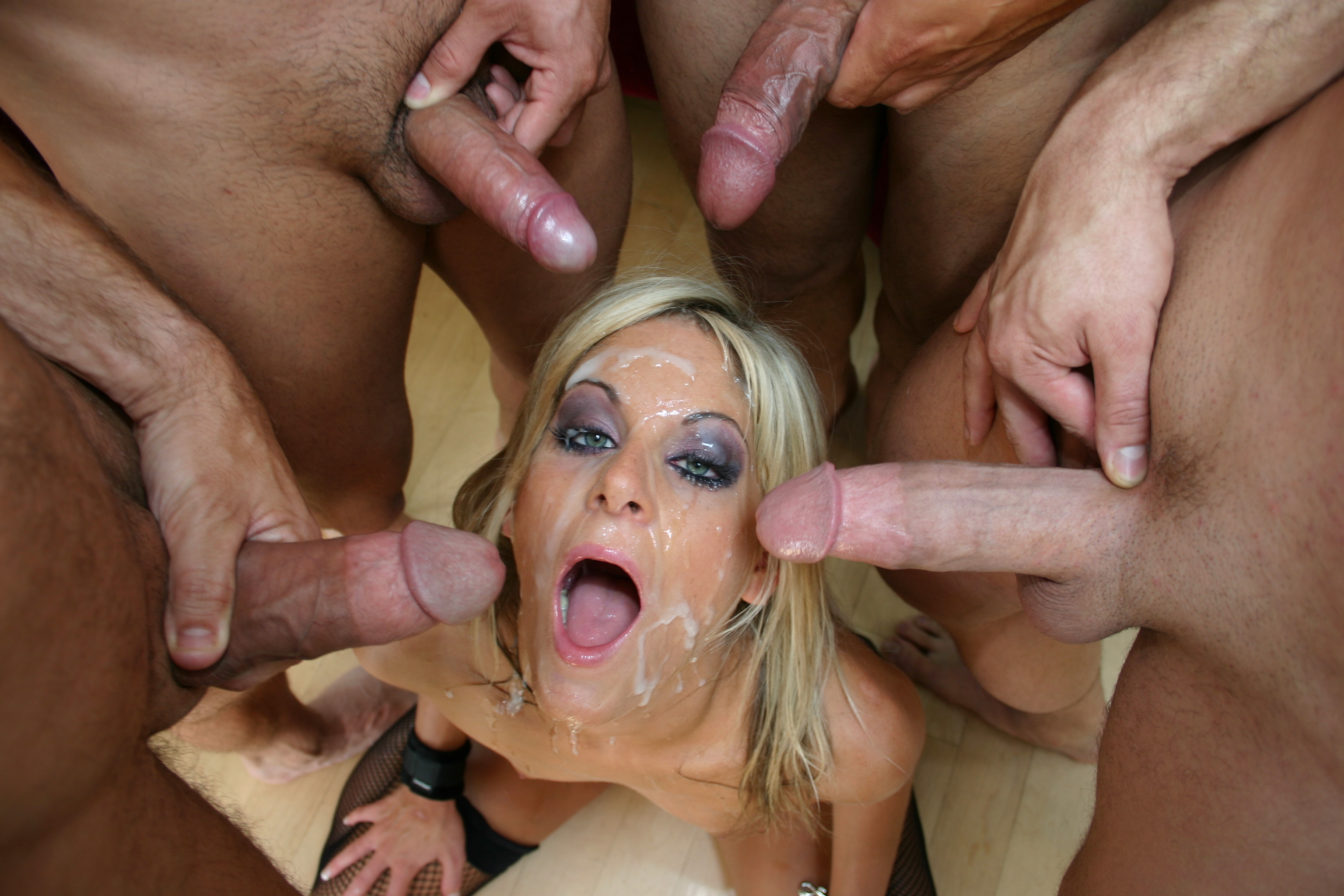 JUNE 12 2020
Bukkake is a sex act shown in group sex porn films, where a few men ejaculate on a face or a body of a woman or another man. Bukkake porn videos are a quite common niche in contemporary pornographic movies. Originally comes from Japan and means exactly "act of splashing". It's already spread to North America and Europe and crossed over into gay pornography.
Lesbian bukkake films are being produced as well. An alternative Japanese variant of bukkake is gokkun, where a few men ejaculate into a container for the receiver to drink. Bukkake is less popular in western countries, probably because the presumed submission of the woman does not appeal to many consumers.
XBIZ Pleasure products for gangbangers or threesomers
Porn products: Onda - Lora DiCarlo
Rejoice, my G-spot lovers! The Onda has arrived! With a base that comfortably fits in the palm and controls that are easy to figure out, the internal shaft of Onda glides in easily and then that's when the magic starts. The rolling ball can be programmed to how long you want the G-spot stroking to cover, from short, little "come here" motions to longer, almost full finger length stroking for deep, internal G-spot satisfaction. With a smart snap-on cover, this is one toy you'll want to keep within easy reach.
Porn products: Peekaboos Premium Pasties Rainbows & Hearts - XGen Products
I am going to need these for every day of the week. Get ready to dress up your chest and have all eyes on you. I absolutely love these new rainbow pasties from Xgen. The set comes with a traditional rainbow design and rainbow heart. Put these on and feel your mood improving instantly. Who would not smile seeing these? Plus, there is glitter for extra amazingness. These pasties are self-adhesive and will last all day and night long. Wear them under your clothes or show them off in all their glory. Rainbows so go with most outfits.