Bukkake - the culmination of all facial fetishes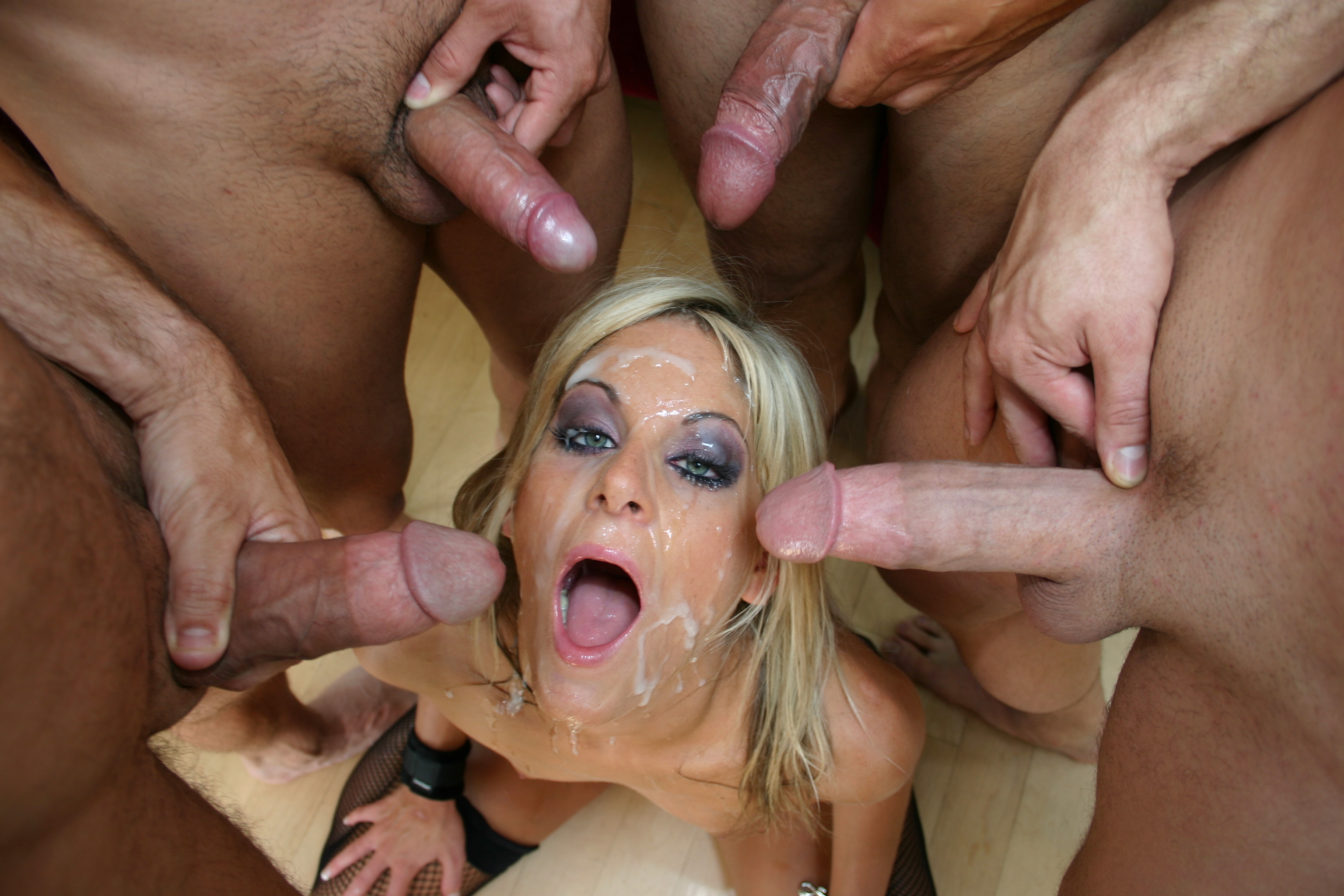 JUNE 12 2021
Bukkake is a sex act shown in group sex porn films, where a few men ejaculate on a face or a body of a woman or another man. Bukkake porn videos are a quite common niche in contemporary pornographic movies. Originally comes from Japan and means exactly "act of splashing". It's already spread to North America and Europe and crossed over into gay pornography.
Lesbian bukkake films are being produced as well. An alternative Japanese variant of bukkake is gokkun, where a few men ejaculate into a container for the receiver to drink. Bukkake is less popular in western countries, probably because the presumed submission of the woman does not appeal to many consumers.
XBIZ Pleasure products for gangbangers or threesomers
Porn products: The Mini Rabbit & Finger Rabbit Couple's Playtime Set - The Rabbit Company
This cute kit is sure to be a hit. It includes two great items for endless hours of fun and stimulation. First you get the mini rabbit for dual stimulation — it is tiny and compact for someone that wants a petite vibe that still has great power. Its one-button control cycles through the multiple functions easily. The small rabbit finger vibe allows you to explore stimulation all over your body. This vibe gets into all your little crevices. Use both at the same time with your partner for lots of fun. This set comes complete with a five-year warranty.
Porn products: Shape Shifter - Zero Tolerance
Much more versatile than a standard butt plug, this hefty, ribbed, silicone beauty has an insertable length of three inches, but the magic is the width and the amazing vibration variation. Starting at 1 ½" wide, it expands with air automatically, all the way up to 2" wide. The self-inflation coordinates with the vibrations, including pulsing through different widths, creating an incredibly varied sensation. The firm suction base allows for hands-free fun but the real action is enjoyed when you use the remote control for unbelievable orgasms. Butt plug? Sure but using this in my vag was one of the best toys I've experienced in a long, long time.