Bukkake - the culmination of all facial fetishes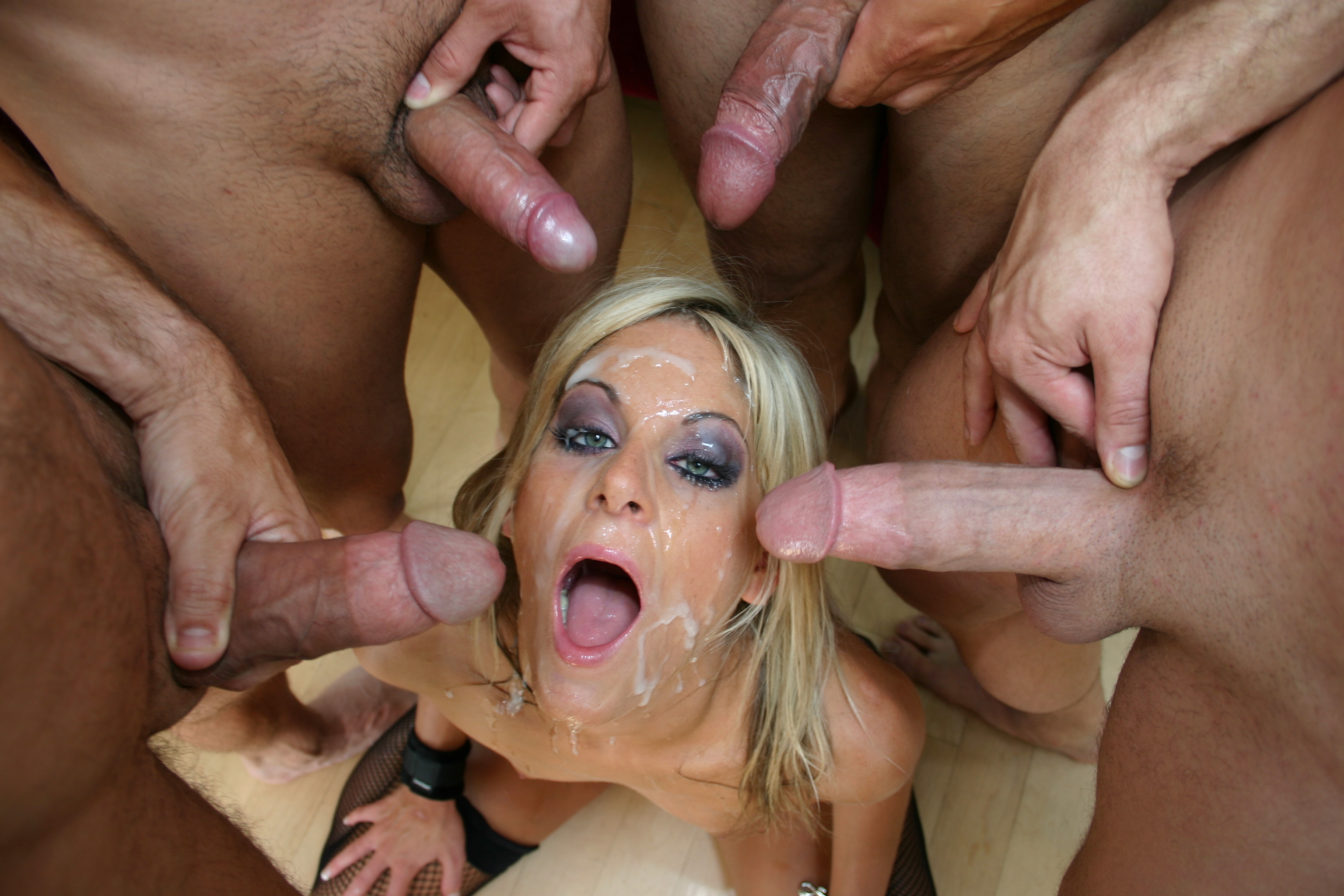 JUNE 12 2020
Bukkake is a sex act shown in group sex porn films, where a few men ejaculate on a face or a body of a woman or another man. Bukkake porn videos are a quite common niche in contemporary pornographic movies. Originally comes from Japan and means exactly "act of splashing". It's already spread to North America and Europe and crossed over into gay pornography.
Lesbian bukkake films are being produced as well. An alternative Japanese variant of bukkake is gokkun, where a few men ejaculate into a container for the receiver to drink. Bukkake is less popular in western countries, probably because the presumed submission of the woman does not appeal to many consumers.
XBIZ Pleasure products for gangbangers or threesomers
Porn products: Fantasy for Her Her Ultimate Pleasure - Pipedream Products
When you can't make up your mind what kind of sex toy you want to use to pleasure yourself, along comes the Her Ultimate Pleasure. Want to use a 10-speed, penetrative vibe? Done. Want to get some suction action for intense nipple stiffening? Done. Want to use that same suction action for clit engorging passion? Done. Oh, and don't forget that little tongue that wags inside the suction cone with seven motion speeds and vibration settings to put you over the top.
Porn products: Master Series Dark Stopper - XR Brands
It's nickel-free metal; it has an ass cheek-friendly silicone base. It's the Dark Stopper, which will do exactly that. Simple to wear throughout the day to control the butt functions of your subbie, this 4" insertable, 1 1/4" wide plug is made for comfortable extended play. The convenient shape can also double as a stopper for that magnum-sized bottle of champagne you have hanging around — just be sure you clean it first or your champagne will taste like shit.