Bukkake - the culmination of all facial fetishes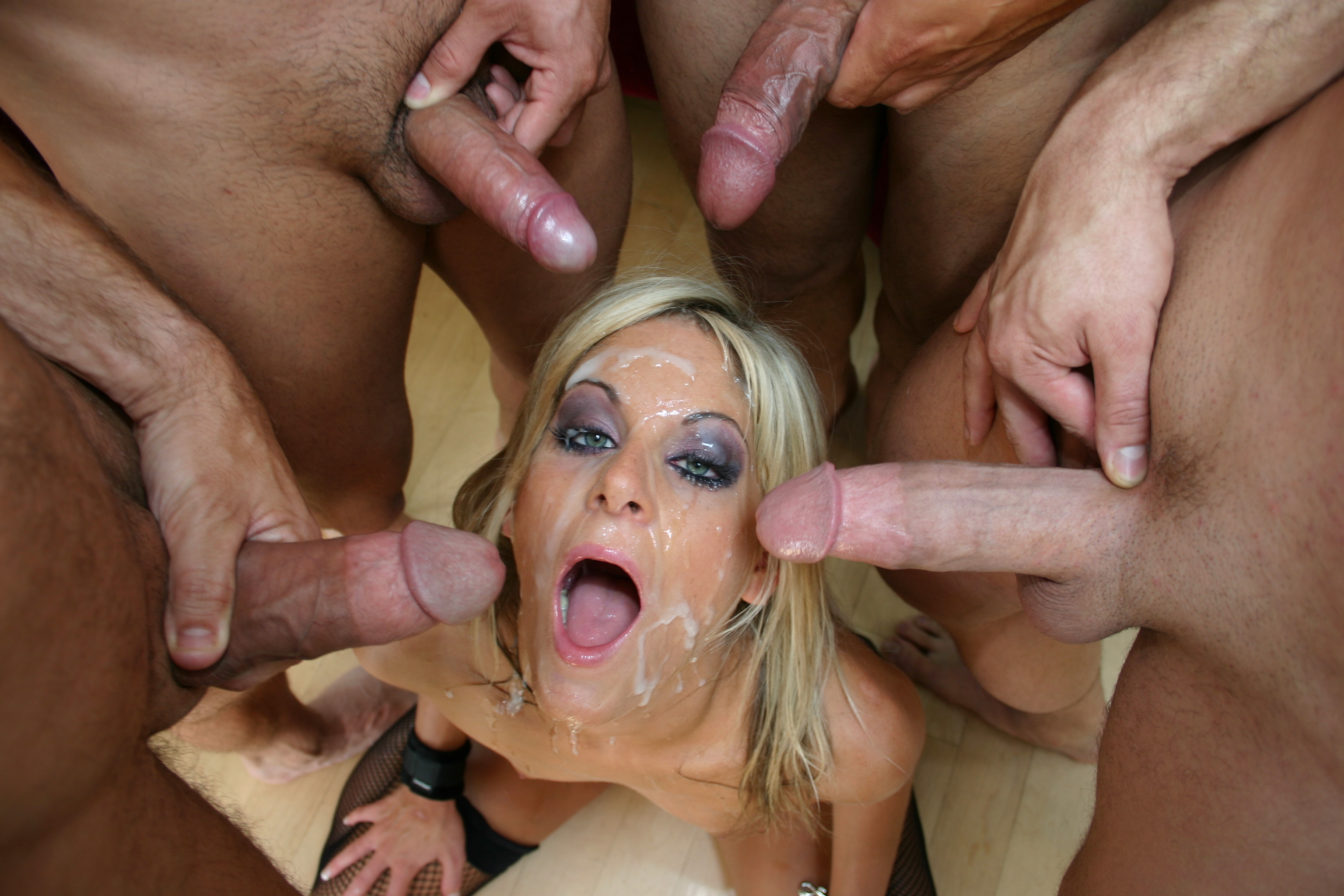 JUNE 12 2022
Bukkake is a sex act shown in group sex porn films, where a few men ejaculate on a face or a body of a woman or another man. Bukkake porn videos are a quite common niche in contemporary pornographic movies. Originally comes from Japan and means exactly "act of splashing". It's already spread to North America and Europe and crossed over into gay pornography.
Lesbian bukkake films are being produced as well. An alternative Japanese variant of bukkake is gokkun, where a few men ejaculate into a container for the receiver to drink. Bukkake is less popular in western countries, probably because the presumed submission of the woman does not appeal to many consumers.
XBIZ Pleasure products for gangbangers or threesomers
Porn products: Master Series Wild Sex - XR Brands
For a sexy safari time, this 7-piece bondage kit is the one to have. The mask fits perfectly on the face for some big-cat energy, with a nice collar and leash to be on all fours for playtime. This can be used in many different ways; you can dress this in a trench coat or your birthday suit and enjoy your time, and you and your partner can have a fantastic lovemaking session. This bondage kit brings out the wildness in you because you can also hide behind the mask, become someone different and lose yourself in the moment. And this is something that can bring that fire and passion back into the relationship. Enjoy it, lose yourself, and go for it all the way.
Porn products: Lift Off CBD Lube - Ground Control
Ground control to Major Wow: It's easy to lift off with this super liquidy, clear, slippery lube. Loaded with CBD in a base of MCT oil, which is basically coconut oil, this lube is dispensed in an easy-to-use pump bottle. And just a pump or two will provide ample slipperiness wherever you need it. The CBD adds a bit of calming and relaxing sensations, making it perfect for long sessions. Since its oil-based, it's best not to use with latex or poly-isoprene condoms. But it's good to go for hot solo or partnered, uncondomed, ins and outs.