Bukkake - the culmination of all facial fetishes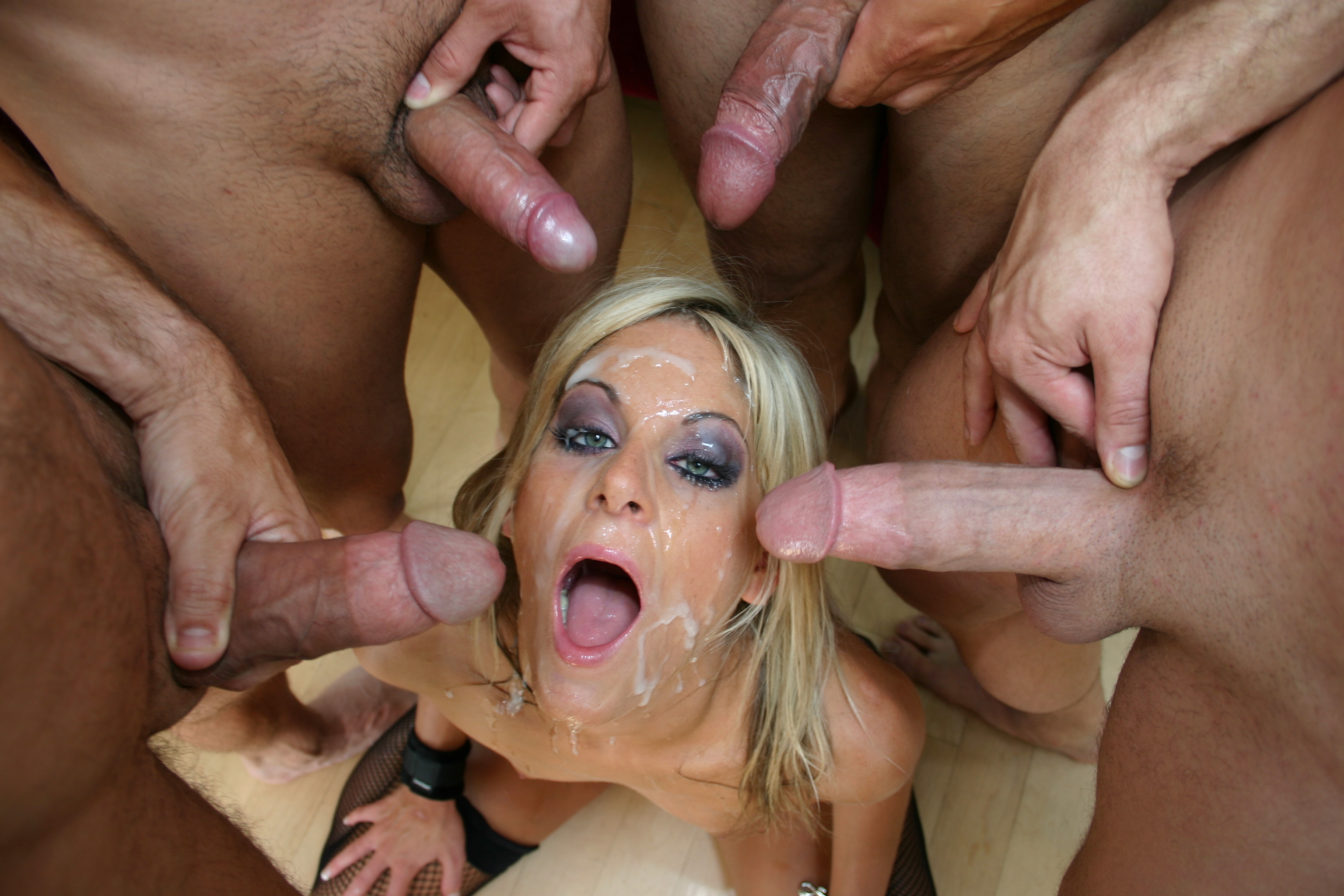 JUNE 12 2018
Bukkake is a sex act shown in group sex porn films, where a few men ejaculate on a face or a body of a woman or another man. Bukkake porn videos are a quite common niche in contemporary pornographic movies. Originally comes from Japan and means exactly "act of splashing". It's already spread to North America and Europe and crossed over into gay pornography.
Lesbian bukkake films are being produced as well. An alternative Japanese variant of bukkake is gokkun, where a few men ejaculate into a container for the receiver to drink. Bukkake is less popular in western countries, probably because the presumed submission of the woman does not appeal to many consumers.
XBIZ Pleasure products for gangbangers or threesomers
Porn products: iVibe Select iRock - Doc Johnson
The iRock from Doc Johnson is a great latest addition to the line. A powerful dual toy that contains two motors and has seven strong vibration patterns. But not only does it vibrate; it does a little dance on your G-spot. The tip beckons back and forth in a "come hither" motion that is sure to send you over the edge every time you use it. You will never want to put it down. It is made of luxurious silicone and is rechargeable. There is a one-year warranty in case anything stops working. This vibe is great for all levels of toy users.
Porn products: LoveBotz Thrust-Bot - XR Brands
Do you find yourself looking around the sex store thinking none of this will do it? Do you need something that is heavy duty, powerful and then can maybe handle a chore or two? Well dig a little deeper and find the Love Botz section and pick up the Thrust Bot, the handheld versatile sex machine. Not for the faint of heart, this baby has a thrusting speed of 2,000 RPM! It features a traditional reciprocating saw-style movement with a variable speed trigger. It comes with a dildo attachment but there are many other attachments sold separately. Now I just need to figure out where to keep this thing, perhaps in the tool shed…