Bukkake - the culmination of all facial fetishes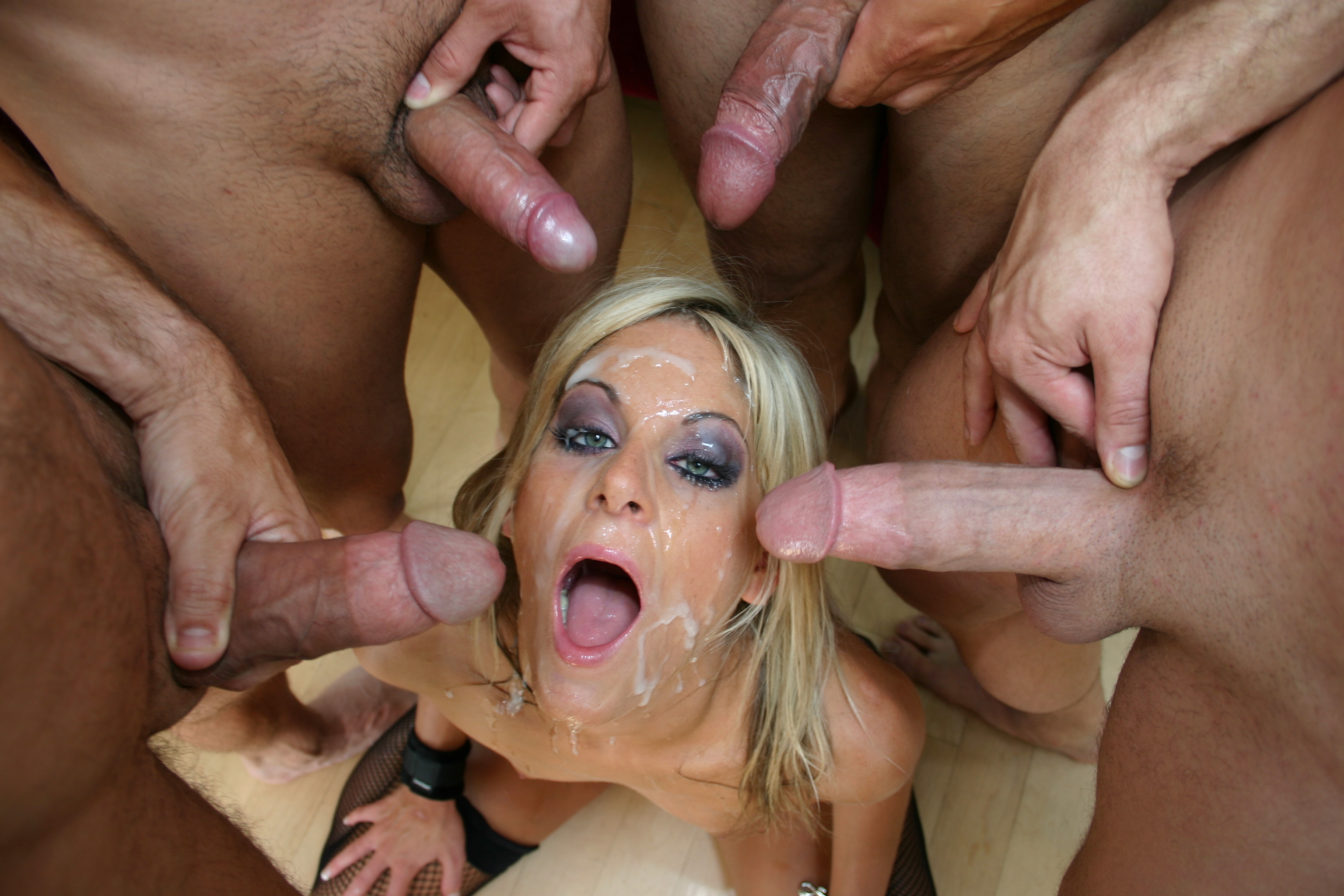 JUNE 12 2021
Bukkake is a sex act shown in group sex porn films, where a few men ejaculate on a face or a body of a woman or another man. Bukkake porn videos are a quite common niche in contemporary pornographic movies. Originally comes from Japan and means exactly "act of splashing". It's already spread to North America and Europe and crossed over into gay pornography.
Lesbian bukkake films are being produced as well. An alternative Japanese variant of bukkake is gokkun, where a few men ejaculate into a container for the receiver to drink. Bukkake is less popular in western countries, probably because the presumed submission of the woman does not appeal to many consumers.
XBIZ Pleasure products for gangbangers or threesomers
Porn products: Strong One - Satisfyer
Strong One is right! The slightly stretchy silicone ring features a thick and sturdy vibrator with speeds controlled by the small button or by the ubiquitous Satisfyer app. Perfect for a willing willie, you can also wear it as a ring with the vibe in your palm for non-stop fingering fun. It's also great to slip onto a dildo when it comes time for pegging as the vibrations are strong enough to transfer all the way to the tip of the dildo. Vibrating cock rings — not just for cocks anymore! The Strong One is a fun one!
Porn products: Popping Dick Sucker - Kheper Games
This product is just delightful. Popping candy on its own is amazingly delicious and brings a smile to your face no matter what. Make that smile even bigger with this item and all its glory. First you get a cute little coconut flavored dick sucker that is delicious. Next, dunk that baby into your pineapple popping candy and taste the sweetness! The combo of flavors reminds you of drinking a piña colada on the beach. Once that popping starts you are sure to be smiling and we could all sure use more smiles right now.