Bukkake - the culmination of all facial fetishes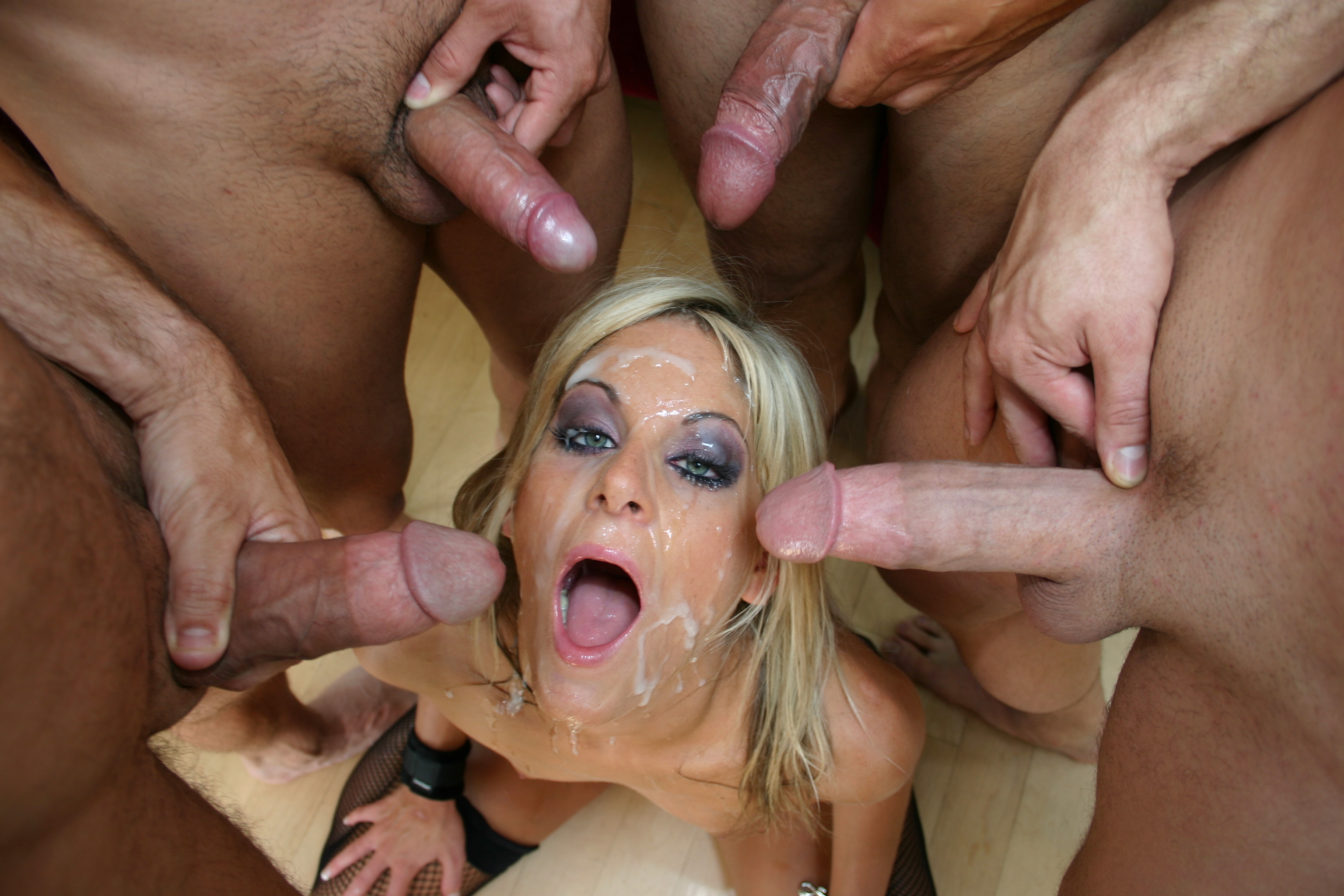 JUNE 12 2018
Bukkake is a sex act shown in group sex porn films, where a few men ejaculate on a face or a body of a woman or another man. Bukkake porn videos are a quite common niche in contemporary pornographic movies. Originally comes from Japan and means exactly "act of splashing". It's already spread to North America and Europe and crossed over into gay pornography.
Lesbian bukkake films are being produced as well. An alternative Japanese variant of bukkake is gokkun, where a few men ejaculate into a container for the receiver to drink. Bukkake is less popular in western countries, probably because the presumed submission of the woman does not appeal to many consumers.
XBIZ Pleasure products for gangbangers or threesomers
Porn products: Glow in the Dark Sex Dice - Kheper Games
Sex with my husband often doesn't take much planning since most of the time we are both ready and eager to go! We have no complaints about the action that goes down in our bedroom so when I brought out this set of dice at first my husband scoffed. However, he was happy I convinced him to play along once we got into it. The dice glow in fun, bright colors that add to the magic of intimacy. It was fun to allow the dice to dictate which position came next — and we enjoyed every position the dice called for! If you think you don't need any help in the bedroom, we recommend trying these dice!
Porn products: Frisky Head Spin Pink Dancing Rabbit Vibe - XR Brands
This is one that everyone will love! It's perfect for all toy users and levels. First, there is an incredibly strong suction cup base you can stick to almost any surface. Just make sure to put it away and not leave it hanging up. Next, you have vibration that gets the blood flowing. The top of the shaft rotates to hit your G-Spot over and over again until you can't take it anymore. The remote makes it easy to control or for your friend to control it while you are using it. This is sure to be your new favorite buddy.