Bukkake - the culmination of all facial fetishes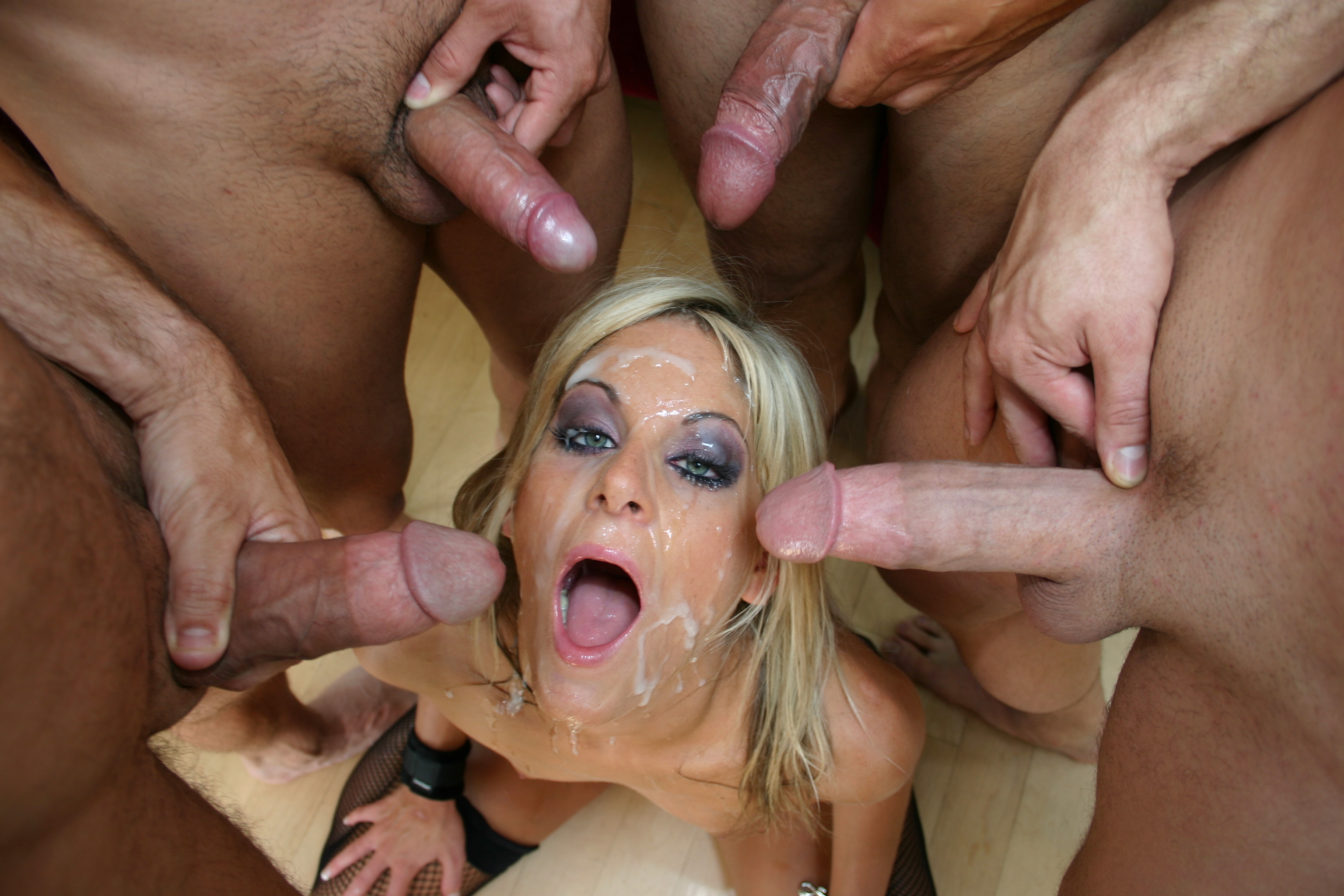 JUNE 12 2018
Bukkake is a sex act shown in group sex porn films, where a few men ejaculate on a face or a body of a woman or another man. Bukkake porn videos are a quite common niche in contemporary pornographic movies. Originally comes from Japan and means exactly "act of splashing". It's already spread to North America and Europe and crossed over into gay pornography.
Lesbian bukkake films are being produced as well. An alternative Japanese variant of bukkake is gokkun, where a few men ejaculate into a container for the receiver to drink. Bukkake is less popular in western countries, probably because the presumed submission of the woman does not appeal to many consumers.
XBIZ Pleasure products for gangbangers or threesomers
Porn products: Ultimate Extender - CalExotics
My partner and I love to role-play and the Ultimate Extender added a whole new level to our fantasy. While we love to use our imaginations the most during this activity, being able to pleasure her with a different member definitely took it to a new level. The stretchy TPR material of the extender made it a breeze to put on the extender and wear it during sex. It was comfortable the entire time and when we were done, it was really easy to clean. This item is a must for all couples.
Porn products: Me2 Rumbler - CalExotics
The Me2 Rumber is a must-have for some girl/girl fun. This unique vibrator and harness set is rechargeable and at the bottom of the base, you'll find a contoured surface and ticklers to deliver delicious vibrations with every thrust into your partner. The soft, pliable shaft is curved to provide G-spot stimulation. The vibe is also rechargeable so I'm looking forward to lots of future uses!