Bukkake - the culmination of all facial fetishes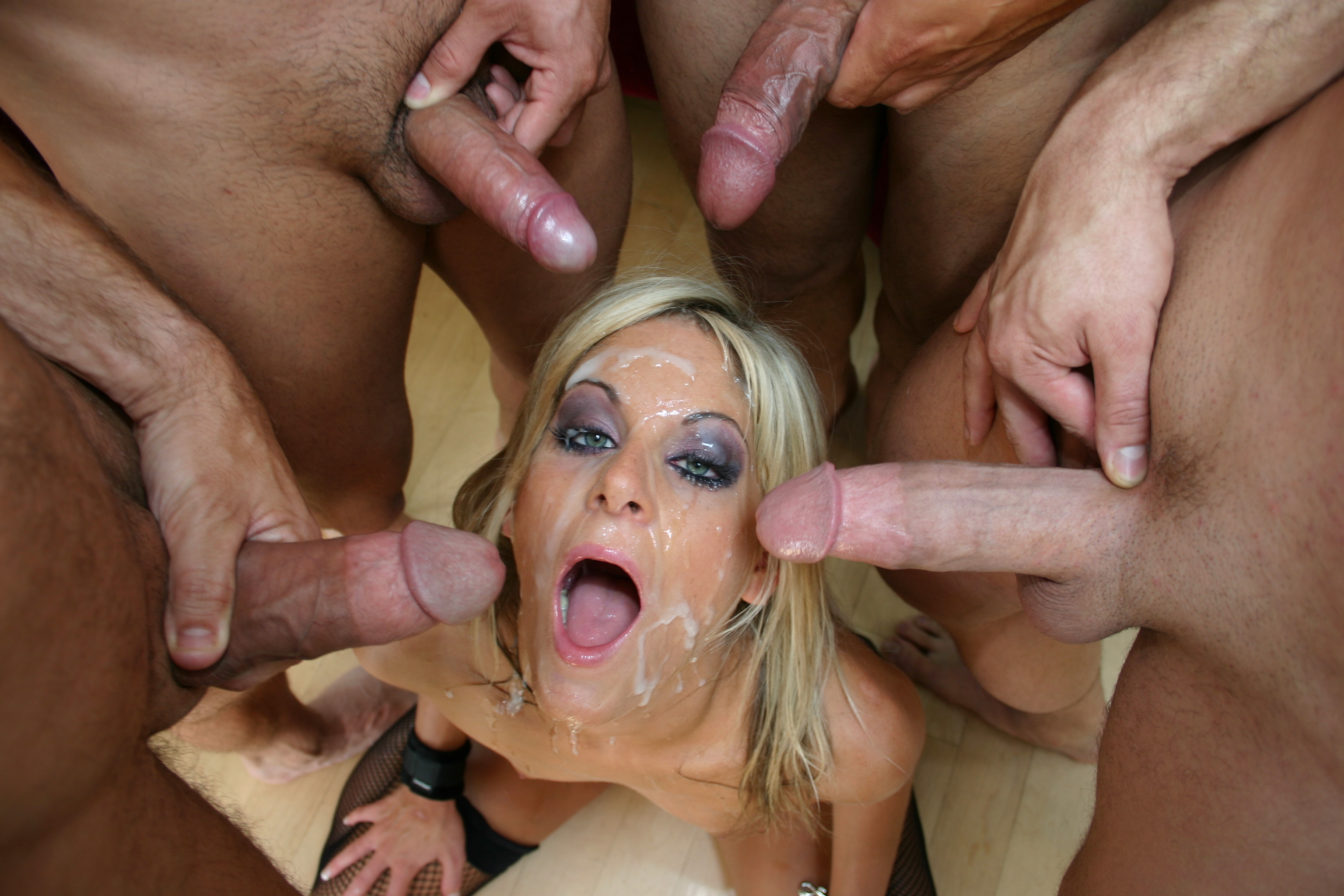 JUNE 12 2021
Bukkake is a sex act shown in group sex porn films, where a few men ejaculate on a face or a body of a woman or another man. Bukkake porn videos are a quite common niche in contemporary pornographic movies. Originally comes from Japan and means exactly "act of splashing". It's already spread to North America and Europe and crossed over into gay pornography.
Lesbian bukkake films are being produced as well. An alternative Japanese variant of bukkake is gokkun, where a few men ejaculate into a container for the receiver to drink. Bukkake is less popular in western countries, probably because the presumed submission of the woman does not appeal to many consumers.
XBIZ Pleasure products for gangbangers or threesomers
Porn products: Chic Jasmine - CalExotics
This smartly designed silicone clit pleasure is just what the doctor ordered. The firm, ½"-long tongue teaser is surrounded by a flexible, thumb-sized, oval-shaped ring that encircles the clitoral hood for out-of-this-world pleasure. The spoon-like tip can be used on either side for different sensations, and the ten speeds begin at fast and increase to a sheet- grabbing level that surpasses any other toy. Royal blue with decorative golden accents, this waterproof, rechargeable beauty is certainly a work of art, whether sitting on your nightstand or nestled between your thighs. Chic Jasmine is perfection.
Porn products: Hottie - Penthouse
The material of this piece is so soft. I put it on and felt like I slide into some butter. The fabric has great stretch to it and fits comfortably. The design is super sexy and works, adding some flair to a regular outfit. The stocking portion looks great under a skirt and with some boots or heels. The design at the top has great detailing to draw attention to one's breasts. The piece is comfortable enough for long-time wear; so, you can put it under clothes and wear it for the whole day before having some sexy time after work.