Bukkake - the culmination of all facial fetishes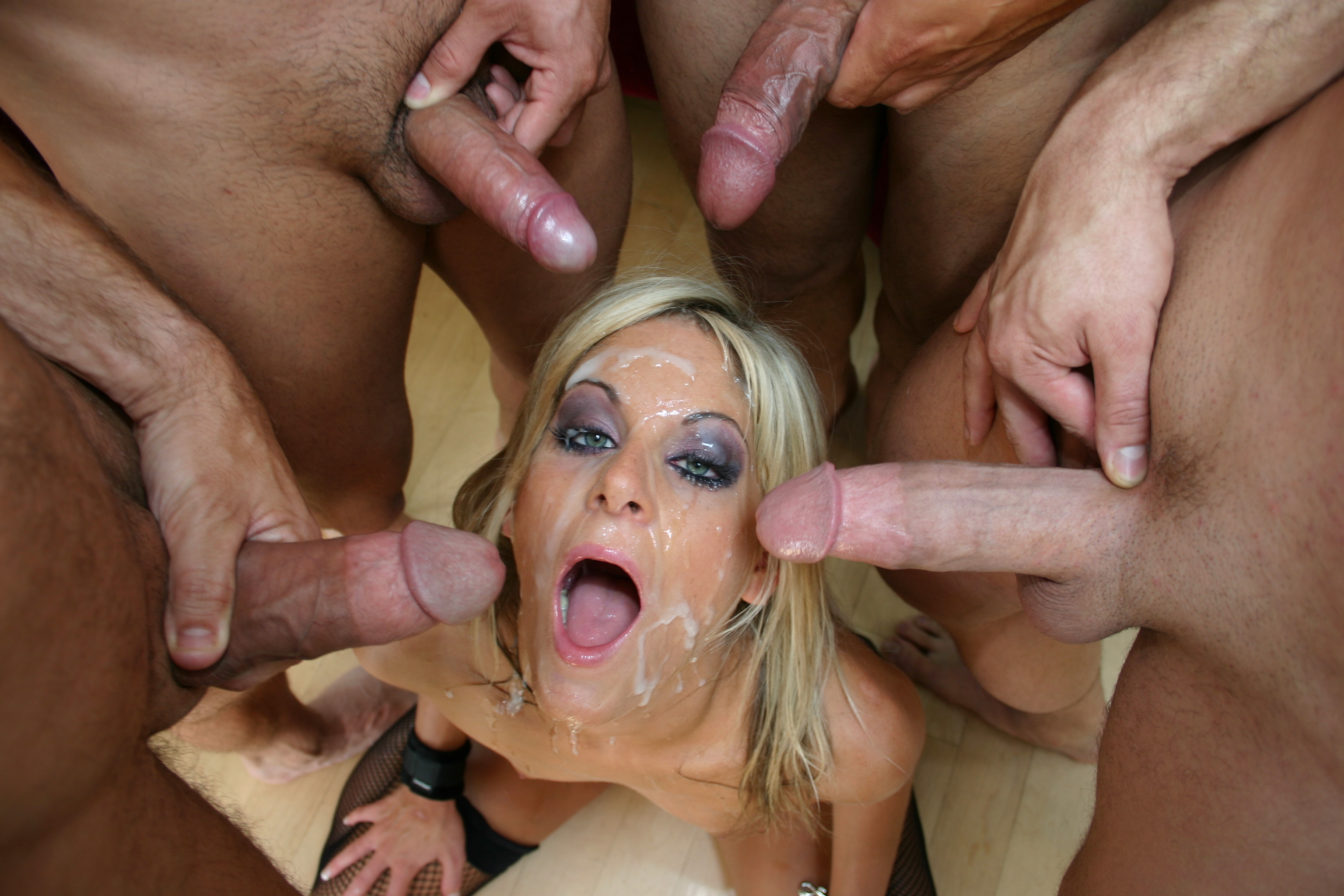 JUNE 12 2019
Bukkake is a sex act shown in group sex porn films, where a few men ejaculate on a face or a body of a woman or another man. Bukkake porn videos are a quite common niche in contemporary pornographic movies. Originally comes from Japan and means exactly "act of splashing". It's already spread to North America and Europe and crossed over into gay pornography.
Lesbian bukkake films are being produced as well. An alternative Japanese variant of bukkake is gokkun, where a few men ejaculate into a container for the receiver to drink. Bukkake is less popular in western countries, probably because the presumed submission of the woman does not appeal to many consumers.
XBIZ Pleasure products for gangbangers or threesomers
Porn products: WhipSmart Door Swing - Adventure Industries
The WhipSmart Door Swing by Adventure Industries is a restraint/support used to hold your partner in a convenient dangle so you may do what you like to them. The toy is actually two separate straps, each with a padded leg support and a handle. You use both of them to create your fun. Make sure the door can support your partner's weight and that you have a door that can be used with this swing. Luckily it's a simple design so setting up was simple. The tricky part was getting into the straps and to the desired height for performance.
Porn products: Heroine - Evolved Novelties
For the longest time, a nice, plain rechargeable silicone vibrator was usually a little complex to use but not anymore. Evolved's Heroine is a refreshingly simple shape with only two buttons on the bottom of the pearl essence base: one for on/off and the other to glide through the 7 speeds and functions.
The convenient size of 7 1/2" overall with a just-shy-of 1 1/2" bulbous head, make the Heroine the perfect size for a beginner who wants more than a simple, battery powered vibe but doesn't want (or need) all the over-the-top complexities of a fancy rechargeable vibe. This would be a perfect gift when you're not sure if the recipient prefers inside or outside stimulation as the shape easily conforms to providing both.