ADULTCON Panels: More than Porn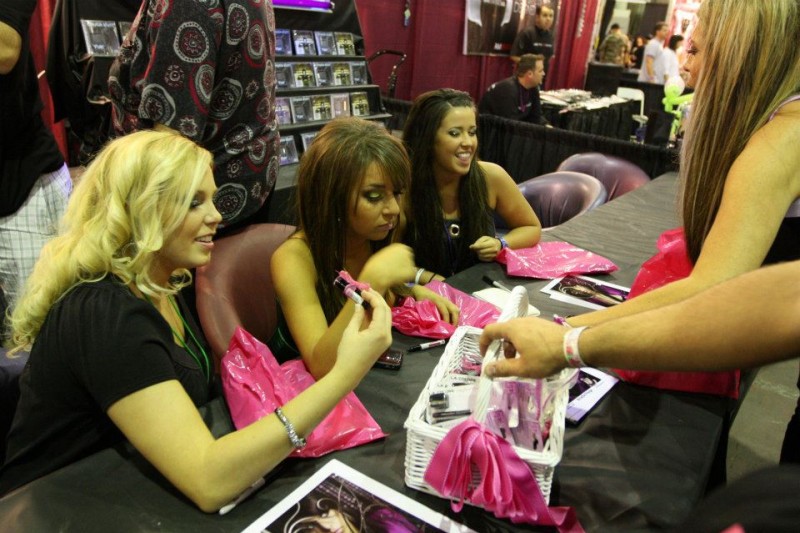 SEPTEMBER 03 2023
ADULTCON offers a lot of porn performers and many chances to purchase the porn of your dreams. If you want to swing by just to get some group sex porn or Indian porn, you totally could. However, there's so much more than Indian porn at ADULTCON. The panels are a feature that keeps people coming back.
Our culture is still very much against sex. It's not depicted in any kind of positive, really healthy way in the mainstream media. ADULTCON fights that by having educational, sexy, informative panels. You can learn about kinks and fetishes, get some grounding in how to enjoy sex more, and watch performers show you just how good being naughty can be. You can still walk the floor of the convention—just pencil in time to learn!
XBIZ Pleasure products for gangbangers or threesomers
Porn products: Sensational - The Oh Club
This pocket-sized external stimulator is adorably cute but delivers great satisfaction. Fits so perfectly in the palm of your hand to maneuver all over your sweet spots. Designed to mimic that fabulous sensation of oral sex, it sucks and vibrates with multiple modes and various patterns to play with. Great for beginners looking to explore new waves of orgasmic pleasure and super "Ohs!". Super quiet with minimal noise – the only thing you'll hear is squeals of delight. Gentle yet powerful in results.
Porn products: This Product Sucks Sucking Clitoral Stimulator - Doc Johnson
I LOVE the look of this toy. Disguised as a cool stylish beauty product, you could leave it standing next to your lotions and potions and it would blend right in. But pop the top off and you are in for a treat that sucks — in a good way! With 10 powerful sucking sensations coming from the tip, this sucker provides a delightful thrill wherever you place it. Quiet and fantastic for travel.