ADULTCON Panels: More than Porn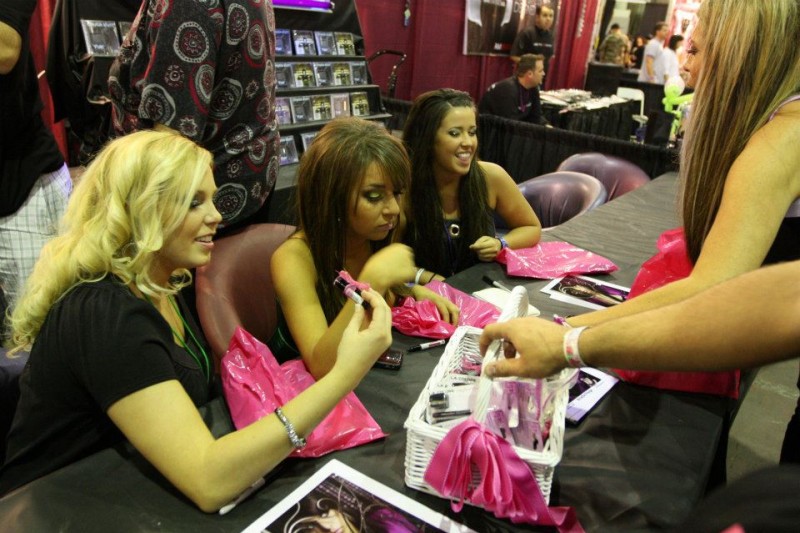 SEPTEMBER 03 2021
ADULTCON offers a lot of porn performers and many chances to purchase the porn of your dreams. If you want to swing by just to get some group sex porn or Indian porn, you totally could. However, there's so much more than Indian porn at ADULTCON. The panels are a feature that keeps people coming back.
Our culture is still very much against sex. It's not depicted in any kind of positive, really healthy way in the mainstream media. ADULTCON fights that by having educational, sexy, informative panels. You can learn about kinks and fetishes, get some grounding in how to enjoy sex more, and watch performers show you just how good being naughty can be. You can still walk the floor of the convention—just pencil in time to learn!
XBIZ Pleasure products for gangbangers or threesomers
Porn products: Intense Anal Vibe - Nasstoys
Whew! Does this compact vibe pack a punch! Smooth and silky silicone and deceptively flexible, this nifty 3 1/2 " long and slender 1" wide beauty is perfect for the first-timer for either vaginal or anal penetration (don't let the name make you think it can be used only one way). The thunderous 20 speeds and functions start off distinctively rumbly and get stronger and more intense with each press of the lit up, simple-to-use button on the base. This is a great, all-around rechargeable vibe, no matter where you wanna stick it.
Porn products: Hero 7.5" Uncircumcised - Nasstoys
Glad to see more uncircumcised dildos coming out these days. This little guy from Nasstoys is a fun new option for your uncircumcised loving dildo users out there. The dildo is 7.5 inches with 5.5 inches being insertable. It has a strong suction cup base that sticks to many surfaces and fits nicely in a harness. The shaft is not too large or overwhelming and is more on the slenderer size. This dildo is flexible and moves with your body. It is a great option for pegging. All it needs it a little superhero cape.