ADULTCON Panels: More than Porn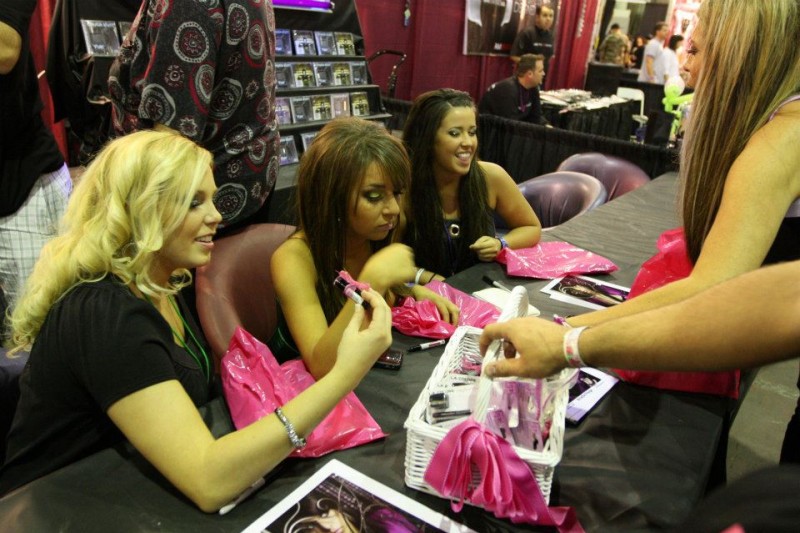 SEPTEMBER 03 2020
ADULTCON offers a lot of porn performers and many chances to purchase the porn of your dreams. If you want to swing by just to get some group sex porn or Indian porn, you totally could. However, there's so much more than Indian porn at ADULTCON. The panels are a feature that keeps people coming back.
Our culture is still very much against sex. It's not depicted in any kind of positive, really healthy way in the mainstream media. ADULTCON fights that by having educational, sexy, informative panels. You can learn about kinks and fetishes, get some grounding in how to enjoy sex more, and watch performers show you just how good being naughty can be. You can still walk the floor of the convention—just pencil in time to learn!
XBIZ Pleasure products for gangbangers or threesomers
Porn products: Fantasy for Her Her Ultimate Pleasure - Pipedream Products
When you can't make up your mind what kind of sex toy you want to use to pleasure yourself, along comes the Her Ultimate Pleasure. Want to use a 10-speed, penetrative vibe? Done. Want to get some suction action for intense nipple stiffening? Done. Want to use that same suction action for clit engorging passion? Done. Oh, and don't forget that little tongue that wags inside the suction cone with seven motion speeds and vibration settings to put you over the top.
Porn products: Manta Black Line - Fun Factory
Let's face it. Guys love to watch women masturbate with a vibrator, but now Fun Factory has come out with a vibe for him that will give her plenty of viewing pleasure.
This rechargeable, six speed and rhythm beauty can be used all along his shaft or just around the coronal ridge. The ridges on the surface hold on to lube really well and provide extra textured stimulation, while Manta's flexible wings grasp his member as much as he wants them to.
The Manta can also be used during partnered sex to turn his penis into a multi-speed vibrator, making him a truly realistic sex toy. You'll both love this sexy, easy to use, body-safe, creative pleasure device!