ADULTCON Panels: More than Porn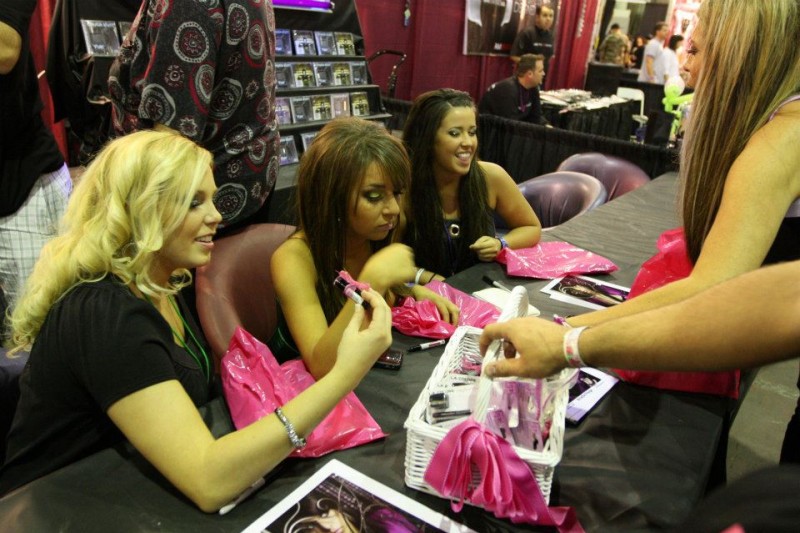 SEPTEMBER 03 2022
ADULTCON offers a lot of porn performers and many chances to purchase the porn of your dreams. If you want to swing by just to get some group sex porn or Indian porn, you totally could. However, there's so much more than Indian porn at ADULTCON. The panels are a feature that keeps people coming back.
Our culture is still very much against sex. It's not depicted in any kind of positive, really healthy way in the mainstream media. ADULTCON fights that by having educational, sexy, informative panels. You can learn about kinks and fetishes, get some grounding in how to enjoy sex more, and watch performers show you just how good being naughty can be. You can still walk the floor of the convention—just pencil in time to learn!
XBIZ Pleasure products for gangbangers or threesomers
Porn products: Gender X - Evolved Novelties
I fell in love with the handle to start; it's fantastic for people with dexterity problems, making it user-friendly. The head's flexibility is a significant plus; I mean, you can hit angles that you could only imagine. The vibrational speeds and functions of this toy are incredible; they're strong, but not overpowering, which is fantastic because it's enjoyable. The feel of the toy is lovely; it's so smooth and silky, especially when you add your favorite lube to the equation. This may be your go-to toy. And lastly, you can never go wrong with a magnetic charger; the hold is strong, and the cord is sturdy. All in all, this is a solid toy — and very enjoyable.
Porn products: Sucker for You - Evolved Novelties
I want to know who came up with this amazing new toy because I want to give them a Nobel Prize for technological amazement and vulvular pleasure! This is the first finger-controlled suction and vibration sex device I've ever laid a clitoris on, and it was everything I've been looking for and so much more. I snuggled my finger into the silicone sleeve and used my thumb to control the speed and suction, and I was off to the orgasmic races! Providing the right amount of fun with the five suction functions, I flicked through the eight speeds of vibrations to get the job done. I don't know what part of my body was the happiest: my index finger for ease of use, my clit for the incredible service it received, my vulva for the zippy vibrations or the never-ending smile I had while using it. Damn! That would be all of the above!