ADULTCON Panels: More than Porn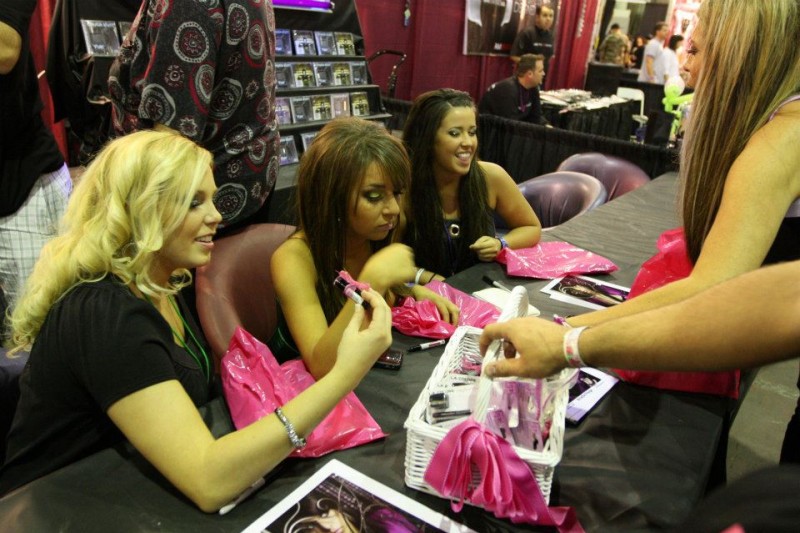 SEPTEMBER 03 2022
ADULTCON offers a lot of porn performers and many chances to purchase the porn of your dreams. If you want to swing by just to get some group sex porn or Indian porn, you totally could. However, there's so much more than Indian porn at ADULTCON. The panels are a feature that keeps people coming back.
Our culture is still very much against sex. It's not depicted in any kind of positive, really healthy way in the mainstream media. ADULTCON fights that by having educational, sexy, informative panels. You can learn about kinks and fetishes, get some grounding in how to enjoy sex more, and watch performers show you just how good being naughty can be. You can still walk the floor of the convention—just pencil in time to learn!
XBIZ Pleasure products for gangbangers or threesomers
Porn products: Inmi Slim-G Pleasure - XR Brands
Grab a glass of wine and your favorite water-based lube, and get ready for some pinpoint fun with a very sleek design. This toy is excellent for its size. The motor has a beautiful feel to it, nice and subtle — and the toy has three speeds and seven vibrational patterns that make it a go-to for those nights when you feel like getting the party started early. This is an excellent addition to your arsenal and is great for either solo play or playing with a partner; it can be used in many erotic ways, either for foreplay or as a teasing device to play with on the body. Your partner will definitely enjoy it.
Porn products: OG Pro 2 - Tracy's Dog
Here's a new entry in the dual action, suction and vibration world. With a curved body, this two-action toy supplies ten suction modes in the bulbous head, with embedded, easy-to-use control buttons. Flex it to reach inside with the generous, rippled, ten-speed vibe for added thrills, both inside and out of any lucky vulva. Perfectly proportioned for those of us who like a steady suction at the same time as a full-sized, internal thrill, the OG Pro 2 even has a remote control to use for more hands-free fun. The packaging is a sexy black box and has lots of extras such as fun stickers and a sexy, royal purple carry bag to discreetly carry your rechargeable wonder. Yeah!