ADULTCON Panels: More than Porn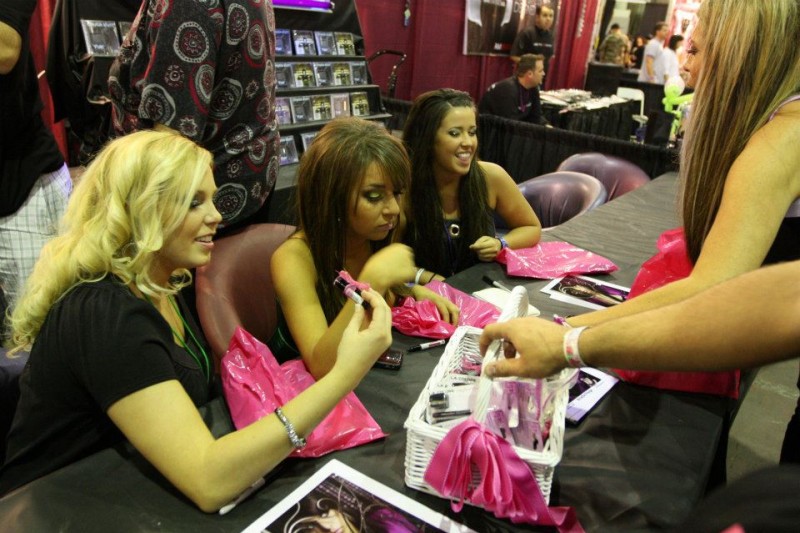 SEPTEMBER 03 2021
ADULTCON offers a lot of porn performers and many chances to purchase the porn of your dreams. If you want to swing by just to get some group sex porn or Indian porn, you totally could. However, there's so much more than Indian porn at ADULTCON. The panels are a feature that keeps people coming back.
Our culture is still very much against sex. It's not depicted in any kind of positive, really healthy way in the mainstream media. ADULTCON fights that by having educational, sexy, informative panels. You can learn about kinks and fetishes, get some grounding in how to enjoy sex more, and watch performers show you just how good being naughty can be. You can still walk the floor of the convention—just pencil in time to learn!
XBIZ Pleasure products for gangbangers or threesomers
Porn products: The BJ Rabbit - The Rabbit Company
I love this toy — it's an amazing product and the multiple uses for it make it well worth it. It's almost like a Swiss Army knife — you can use it in so many different ways. It is made of silicone that feels very smooth. It's splashproof, which will make shower time a little longer and a lot more exciting whether you're alone or with a partner. This product is great for couples regardless of who is on top. Recharging the toy with the USB charger is easy, as is controlling the toy with the one-touch control. It is fantastic whether you're by yourself or with your partner.
Porn products: Peekaboos Iridescent X Pasties - XGen Products
These iridescent X pasties from Xgen will decorate your bosom with pizzaz. Wear these as part of a revealing fashion style, and forget about worrying about a nip slip. These pasties can be worn all night long, even with vigorous activities — yet they will remove comfortably when you are ready. They're great for a naughty treasure hunt with you as the treasure! X marks the spot! Time for some pirate role-playing. The pack comes with two sets of self-adhesive pasties. Wear these in the bedroom for naughty fun or out on the town for style.