ADULTCON Panels: More than Porn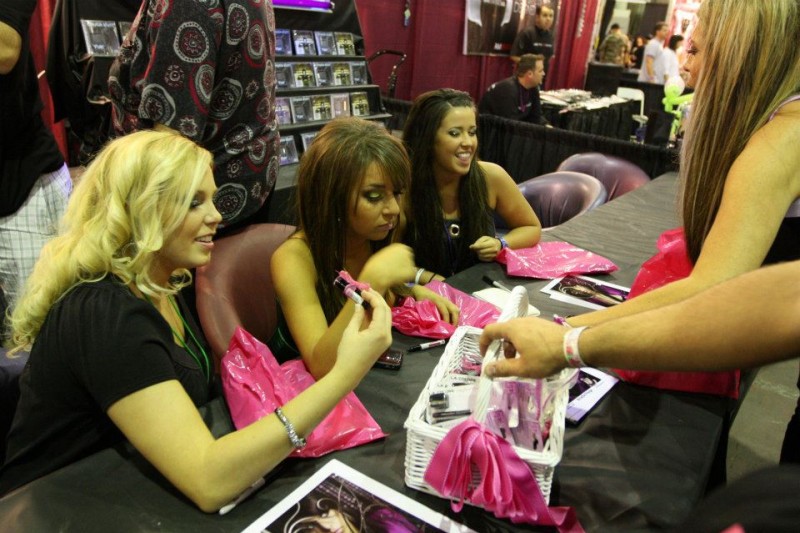 SEPTEMBER 03 2021
ADULTCON offers a lot of porn performers and many chances to purchase the porn of your dreams. If you want to swing by just to get some group sex porn or Indian porn, you totally could. However, there's so much more than Indian porn at ADULTCON. The panels are a feature that keeps people coming back.
Our culture is still very much against sex. It's not depicted in any kind of positive, really healthy way in the mainstream media. ADULTCON fights that by having educational, sexy, informative panels. You can learn about kinks and fetishes, get some grounding in how to enjoy sex more, and watch performers show you just how good being naughty can be. You can still walk the floor of the convention—just pencil in time to learn!
XBIZ Pleasure products for gangbangers or threesomers
Porn products: Smooth Tooshy - Evolved Novelties
Smooth Tooshy is the squishiest and softest butt plug I have ever touched! The way this butt plug feels is amazing! Honestly, it feels like it is wrapped in a cloud; the silicone is so soft. I loved the feel so much I just held on to it for so long. This butt plug is definitely for experienced anal play folks because of the size; the length and girth require more anal training for use, but it is well worth it. The remote control allows for easy switching through the different patterns and intensities. The flexibility of the neck of the plug allows for movement while wearing without discomfort.
Porn products: Wet Fun Flavors Juicy Watermelon - Trigg Laboratories
Combining the sweetness of a juicy watermelon with an extra added warming sensation, this clever water-based lube has all the bases covered for an extra-sexy oral sex time. If you've never enjoyed warm watermelon, here's your chance. Warm watermelon is delightfully yummy, and to combine this taste and sensation is a real treat. Drizzle it on anxious body bits, including nipples, and kiss and blow on it as you relish the tasty sensations. Yum!