ADULTCON Panels: More than Porn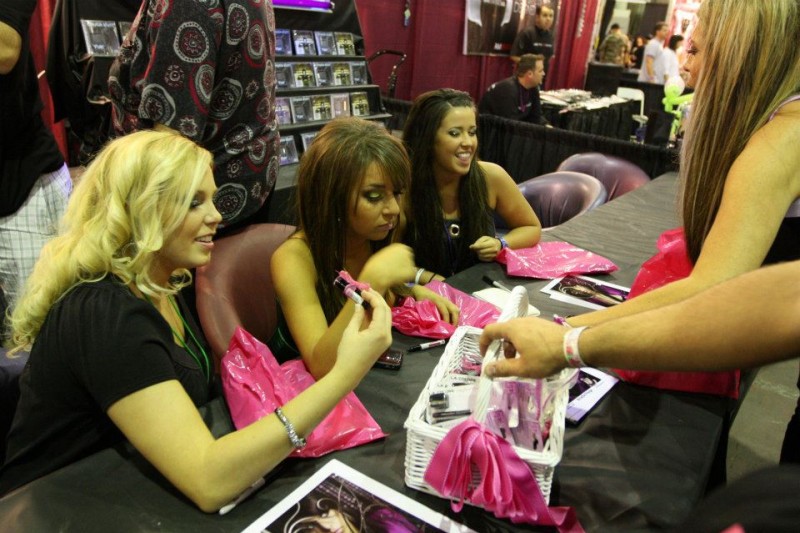 SEPTEMBER 03 2023
ADULTCON offers a lot of porn performers and many chances to purchase the porn of your dreams. If you want to swing by just to get some group sex porn or Indian porn, you totally could. However, there's so much more than Indian porn at ADULTCON. The panels are a feature that keeps people coming back.
Our culture is still very much against sex. It's not depicted in any kind of positive, really healthy way in the mainstream media. ADULTCON fights that by having educational, sexy, informative panels. You can learn about kinks and fetishes, get some grounding in how to enjoy sex more, and watch performers show you just how good being naughty can be. You can still walk the floor of the convention—just pencil in time to learn!
XBIZ Pleasure products for gangbangers or threesomers
Porn products: Blue Line Acrylic See-Thru Chastity Cage - Electric Novelties
I have tried several chastity cages, but never have I ever tried a see-through one. This one takes the cake. It comes with a padlock and key so that your lover or dominant can restrict you from playing with your genitals. It's designed for long-term wear, but the coolest feature is the body-safe transparent material. I was able to see my cock caged up, and that was an extra turn-on for me. Subs, don't let this one pass you by. Get this, and you will surely impress your master.
Porn products: Avant Suns Out - Blush Novelties
This toy is so freaking pretty! The color pallet is amazing, and I love it so much. It just makes you happy to look at it. It kind of looks like a cool art piece as well; you know, I love a toy that you can decorate with. Individually crafted with your pleasure in mind, this new dildo from Blush is fabulous. It's made with their high-quality Puria platinum-cured silicone and is equipped with a strong suction cup base. Stick it anywhere you want! Harness-compatible, it comes with a five-year warranty. The curves make it wonderful for either vaginal or anal stimulation, and it is non-porous; you can even boil it to clean it. Blush's toy holds warmth well for temperature play, and it will make a great addition to your Blush line of dildos. Blush offers a wide variety of colors, shapes and sizes, and I highly recommend them for your stores. This toy fits great on either a store's dildo wall or in the strap-on section. It hangs nicely but is also made to be displayed on shelves. And it has nice packaging that doesn't seem too busy or overwhelming.