ADULTCON Panels: More than Porn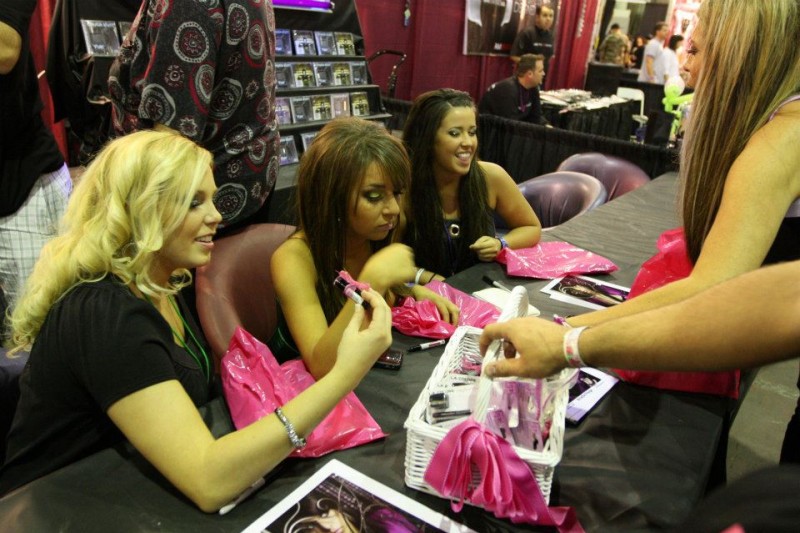 SEPTEMBER 03 2020
ADULTCON offers a lot of porn performers and many chances to purchase the porn of your dreams. If you want to swing by just to get some group sex porn or Indian porn, you totally could. However, there's so much more than Indian porn at ADULTCON. The panels are a feature that keeps people coming back.
Our culture is still very much against sex. It's not depicted in any kind of positive, really healthy way in the mainstream media. ADULTCON fights that by having educational, sexy, informative panels. You can learn about kinks and fetishes, get some grounding in how to enjoy sex more, and watch performers show you just how good being naughty can be. You can still walk the floor of the convention—just pencil in time to learn!
XBIZ Pleasure products for gangbangers or threesomers
Porn products: Peekaboos Premium Pasties Rainbows & Hearts - XGen Products
I am going to need these for every day of the week. Get ready to dress up your chest and have all eyes on you. I absolutely love these new rainbow pasties from Xgen. The set comes with a traditional rainbow design and rainbow heart. Put these on and feel your mood improving instantly. Who would not smile seeing these? Plus, there is glitter for extra amazingness. These pasties are self-adhesive and will last all day and night long. Wear them under your clothes or show them off in all their glory. Rainbows so go with most outfits.
Porn products: Diamond Collection Deluxe Universal Buckle Cuffs - Whipsmart
The blue color of these cuffs is very eye-catching and makes one want to get cuffed just to wear that amazing color against your skin. There is great padding inside to give you some comfort on the wrists and ankles.
The chain has great length to be able to take charge of the wearer. The cuff's buckles have a several holes for easy adjustments. This is an amazing product for kinky play for all people, beginner to advanced. Bonus — it comes with a one-year warranty.