ADULTCON Panels: More than Porn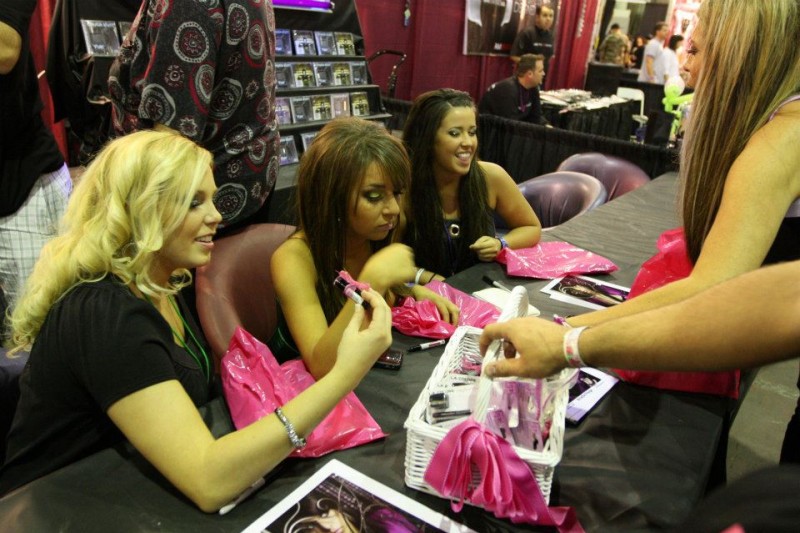 SEPTEMBER 03 2022
ADULTCON offers a lot of porn performers and many chances to purchase the porn of your dreams. If you want to swing by just to get some group sex porn or Indian porn, you totally could. However, there's so much more than Indian porn at ADULTCON. The panels are a feature that keeps people coming back.
Our culture is still very much against sex. It's not depicted in any kind of positive, really healthy way in the mainstream media. ADULTCON fights that by having educational, sexy, informative panels. You can learn about kinks and fetishes, get some grounding in how to enjoy sex more, and watch performers show you just how good being naughty can be. You can still walk the floor of the convention—just pencil in time to learn!
XBIZ Pleasure products for gangbangers or threesomers
Porn products: Lux Fetish Expandable Spreader Bar Set - Electric Novelties
Spread 'em and suffer, I always say! But suffering be damned with these comfortable, adjustable, vegan wrist and ankle cuffs. The padded cuffs easily attach to the sturdy metal spreader bar, which extends from 24"-36" in length to keep your subbie in the perfect, willing position. The bar can be tugged on for the ultimate in control, and the wrist cuffs can be positioned in the center of the bar or at the ends. Let them beg for more action with this handy and very portable restraint device.
Porn products: Asstronaut Glow-In-the-Dark Butt Play Set - b-Vibe
This is the ultimate butt play explorer's kit, with the emphasis on play. Let's start with the set of glow-in-the-dark butt plugs: The small, 1 1/8"-wide, 2 ½"-long plug is the perfect place to start, with its narrow neck and round base to prevent it from going out of control in your deep space. Once those sphincter jets are ignited, blast off with the larger, remote-controlled plug with the rotating, rimming beads in the neck and multi-rocket speeds to continue your journey into anal land. Butt, that's not all! To confirm your status as an ass-tronaut, this delightful collection also includes four iron-on patches, a butt plug enamel pin, a sticker book, glow-in-the-dark star stickers, and a handy anal explorer's backpack to keep it all together. You'll be seeing stars when you take off and land on Uranus!