ADULTCON Panels: More than Porn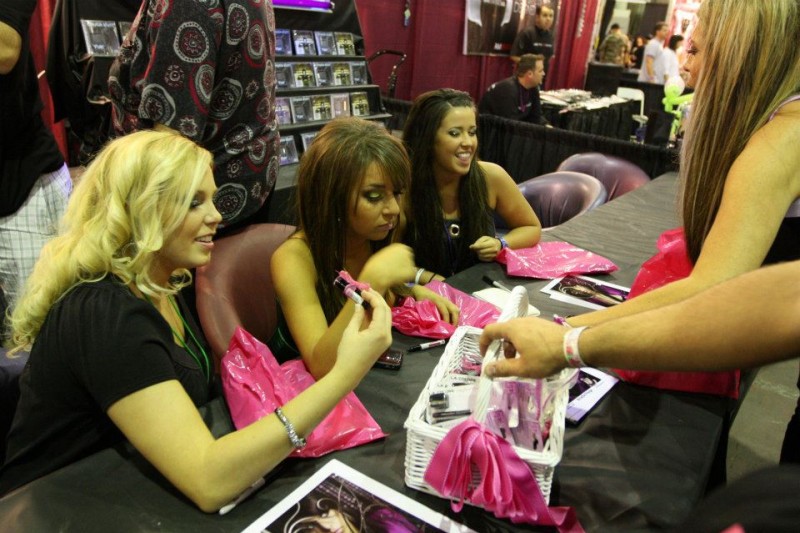 SEPTEMBER 03 2020
ADULTCON offers a lot of porn performers and many chances to purchase the porn of your dreams. If you want to swing by just to get some group sex porn or Indian porn, you totally could. However, there's so much more than Indian porn at ADULTCON. The panels are a feature that keeps people coming back.
Our culture is still very much against sex. It's not depicted in any kind of positive, really healthy way in the mainstream media. ADULTCON fights that by having educational, sexy, informative panels. You can learn about kinks and fetishes, get some grounding in how to enjoy sex more, and watch performers show you just how good being naughty can be. You can still walk the floor of the convention—just pencil in time to learn!
XBIZ Pleasure products for gangbangers or threesomers
Porn products: Tiny Dancer - Evolved Novelties
They say some of the best things come in small packages and when it comes to sex toys, that much is certainly true! The Tiny Dancer from Evolved Novelties is one of those items that catches you by surprise because it combines rotating beads with vibration, and the only time I have ever seen those two things come together has been mostly with rabbit-style vibrators.
The Tiny Dancer's shape is reminiscent of an upside-down light bulb and tapers in on both sides with silicone grips, making it easy to hold. The one-button operation on the side also makes it easy to operate during use. The rotating beads are close together and, when paired with the vibrations, makes it optimal for clitoral stimulation. Other parts of the toy's body can even be used for sensual massages and to reach those tight spots that might be holding tension.
Porn products: COLT Camo Ball Gag - CalExotics
The COLT brand is amazing! I've always been a fan of their high-quality products and this ball gag is no exception. It has an eye-catching design that helps to give the wearer a sharp, masculine edge, even while in a submissive state. 
I can definitely see this working well for those who like to dress up in gear for a night out at a fetish event.  It also comes with an adjustable strap, which makes it suitable for a wider range of folks.