ADULTCON Panels: More than Porn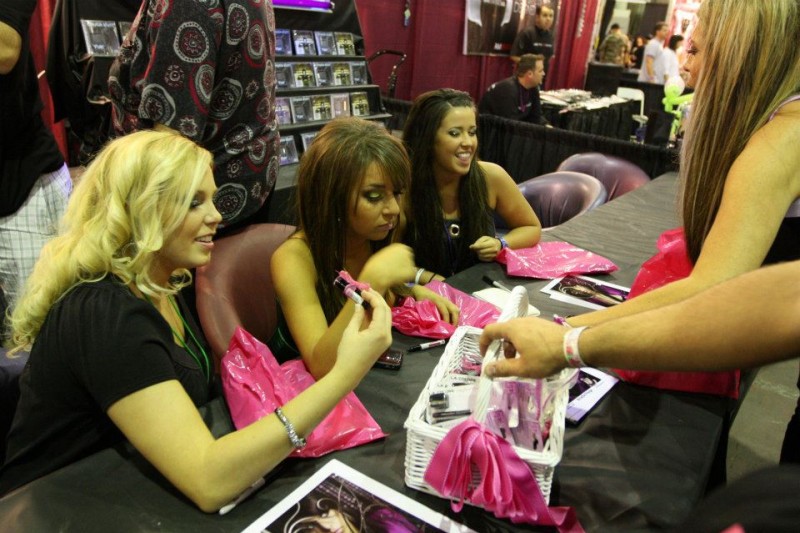 SEPTEMBER 03 2019
ADULTCON offers a lot of porn performers and many chances to purchase the porn of your dreams. If you want to swing by just to get some group sex porn or Indian porn, you totally could. However, there's so much more than Indian porn at ADULTCON. The panels are a feature that keeps people coming back.
Our culture is still very much against sex. It's not depicted in any kind of positive, really healthy way in the mainstream media. ADULTCON fights that by having educational, sexy, informative panels. You can learn about kinks and fetishes, get some grounding in how to enjoy sex more, and watch performers show you just how good being naughty can be. You can still walk the floor of the convention—just pencil in time to learn!
XBIZ Pleasure products for gangbangers or threesomers
Porn products: Vector - We-Vibe
You'll sport sexy, smart, stimulated sphincters when you slide the Vector in your backdoor. Perfectly shaped, flexible and angled, the supple Vector's one-inch wide bulb won't scare off butt play newbies and the comfortably lengthy taint stimulator doesn't disappoint. Rechargeable and silicone like all of We-Vibe's high quality toys, the Vector offers silent, high-tech, rumbly vibrations through manual controls on the base of the toy, or by using the simple to handle remote control.
If you're far, far away, the We-Vibe Vector app can propel your sweetie into internal ecstasy as if you were there in person. And let's not forget the ladies, either. Vector can just as easily slide into her inner folds, stimulating the G-spot with fervor while supplying extra vulvatastic delight. I love it so much, I'll take two… one for me and one for you.
Porn products: Shegasm Tickle - XR Brands
When you want more than just clitoral suction, go all the way with Shegasm's Tickle, providing suction and small moving beads that really feel like a lover's tongue slipping around your magic spot. Two buttons control the three stroking speeds and the suction button gives you six modes of suction. In fact, I can't remember the last lover who had more than one speed so I'm going to have a party in my pants with a Shegasm Tickle providing the pleasure I deserve.