ADULTCON Panels: More than Porn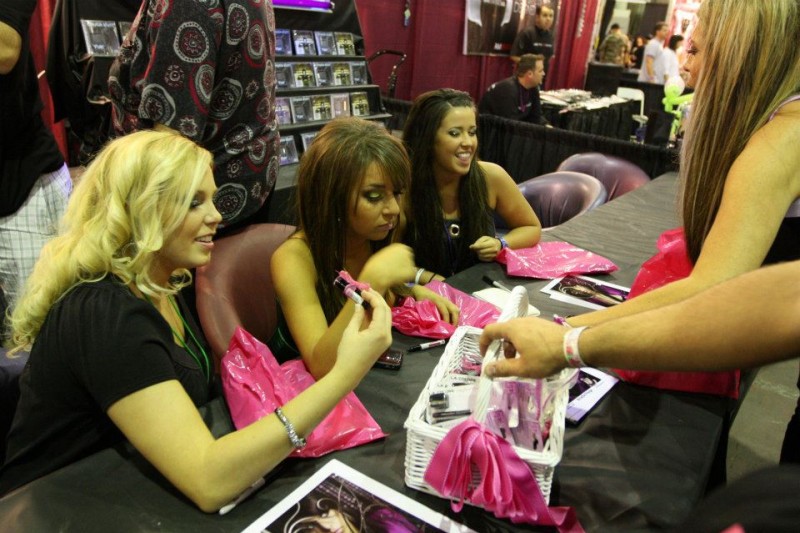 SEPTEMBER 03 2020
ADULTCON offers a lot of porn performers and many chances to purchase the porn of your dreams. If you want to swing by just to get some group sex porn or Indian porn, you totally could. However, there's so much more than Indian porn at ADULTCON. The panels are a feature that keeps people coming back.
Our culture is still very much against sex. It's not depicted in any kind of positive, really healthy way in the mainstream media. ADULTCON fights that by having educational, sexy, informative panels. You can learn about kinks and fetishes, get some grounding in how to enjoy sex more, and watch performers show you just how good being naughty can be. You can still walk the floor of the convention—just pencil in time to learn!
XBIZ Pleasure products for gangbangers or threesomers
Porn products: Chorus - We-Vibe
The vibrations in the wearable component are very powerful and the product's intuitive design ramps up the vibration intensity when one or both partners move against the sensor, which is hands-down my favorite feature. The Bluetooth capability also allowed my partner to control the toy from afar on his way home from work, so I was ready to go when he walked in the door.
In terms of the feel, the power can be turned down to a low speed, so this toy will accommodate sensitive users. The silicone feels dreamy — firm enough to put nice pressure on the clitoris, but flexible enough that the adjustable neck contoured to my anatomy perfectly.
The remote as well is effortless to use during sex. The user-friendly feature that coincides with the remote reminds me of a modern video game controller where vibration speeds are activated by simply squeezing and holding down on the base of the controller, increasing the vibration speed without having to fumble for the buttons.
The only thing on my wish list for We-Vibe's next version is a larger surface area on the external portion and a longer G-spot component. Other than that, their latest is by far the greatest innovation they've developed so far. A+.
Porn products: 3-Piece Trainer Set - Doc Johnson
Why get just one butt plug when you can get a set of three? These perfectly tapered, silicone trio starts at 4 inches long and continues at 5 inches and 6 inches with comfortable, proportional widths for each plug. The neck of each plug is designed to stay put inside with each orgasmic squeal. The best part is the tapered base, which snugly fits between the cheeks, allowing for endless hours of butt satisfaction.