ADULTCON Panels: More than Porn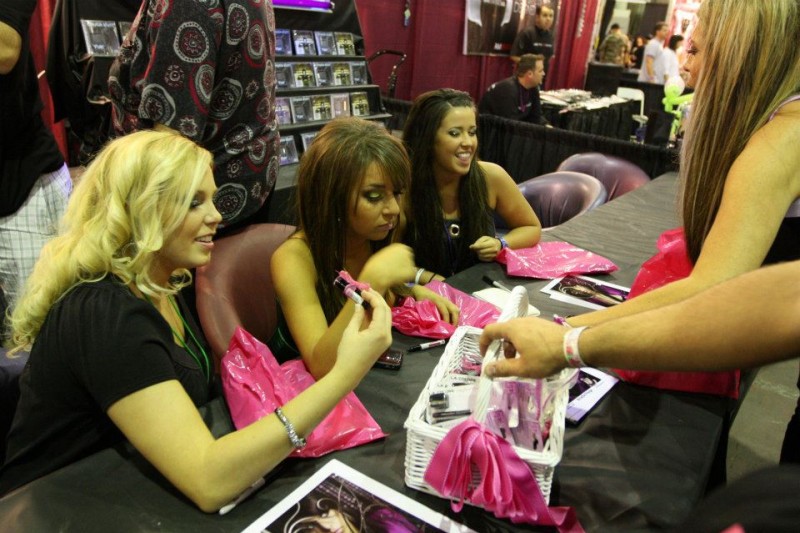 SEPTEMBER 03 2019
ADULTCON offers a lot of porn performers and many chances to purchase the porn of your dreams. If you want to swing by just to get some group sex porn or Indian porn, you totally could. However, there's so much more than Indian porn at ADULTCON. The panels are a feature that keeps people coming back.
Our culture is still very much against sex. It's not depicted in any kind of positive, really healthy way in the mainstream media. ADULTCON fights that by having educational, sexy, informative panels. You can learn about kinks and fetishes, get some grounding in how to enjoy sex more, and watch performers show you just how good being naughty can be. You can still walk the floor of the convention—just pencil in time to learn!
XBIZ Pleasure products for gangbangers or threesomers
Porn products: The D Fat D - Doc Johnson
Really short and really fat, The D is so much easier to stuff inside than a grapefruit. Grapefruits don't have a suction base like The D has, doesn't have huge, realistic balls like The D has, and, come to think of it, isn't shaped like a big, fat cock, either. I think I'll use The D instead of stuffing that grapefruit inside next time I want to feel really full.
Porn products: Crystal Jellies – Slim Cock with Balls – 6.5 Inch – Purple - Doc Johnson
For an inexpensive, all-purpose PVC jelly dildo, the Crystal Jellies Slim Cock will fill that cavity with no problem. Flexible and practical with a suction cup base that's easy to use with a harness, this dildo is ideal for when you leave your toy at your one-night-stand's house. They'll end up loving it as much as you did!