ADULTCON Panels: More than Porn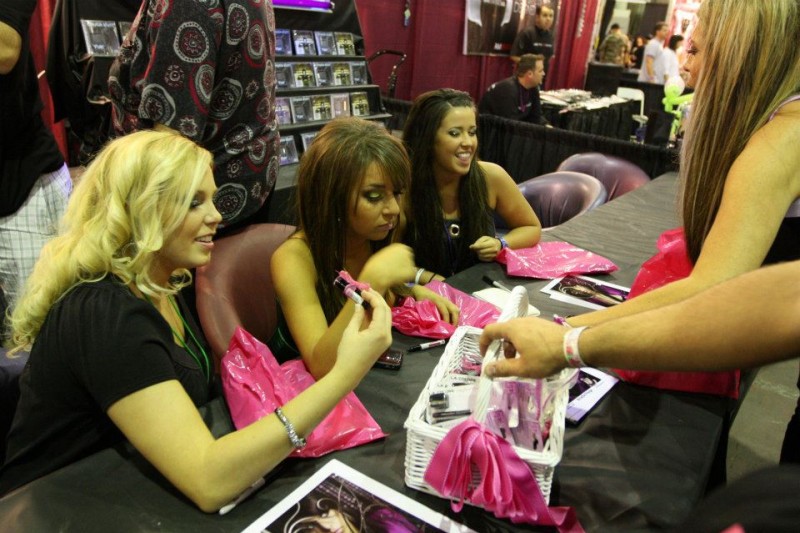 SEPTEMBER 03 2018
ADULTCON offers a lot of porn performers and many chances to purchase the porn of your dreams. If you want to swing by just to get some group sex porn or Indian porn, you totally could. However, there's so much more than Indian porn at ADULTCON. The panels are a feature that keeps people coming back.
Our culture is still very much against sex. It's not depicted in any kind of positive, really healthy way in the mainstream media. ADULTCON fights that by having educational, sexy, informative panels. You can learn about kinks and fetishes, get some grounding in how to enjoy sex more, and watch performers show you just how good being naughty can be. You can still walk the floor of the convention—just pencil in time to learn!
XBIZ Pleasure products for gangbangers or threesomers
Porn products: Master Series Battle Rammer - XR Brands
Including the epic name, there were a few other reasons that we absolutely loved this piece. The clear packaging invites some dirty thoughts at first glance. But when you get it in your hand, the weight and solidity remind you why it is called a "thruster." The bulbous tip made for easy insertion while the phallic design made for the perfect "pop" feeling when the tip was fully inside. We could use that portion, alone, for hours. From there, there is just solid, sculpted, thick glass until a bit of a hilt. This piece has earned its spot in our box.
Porn products: Silicone Wireless Rocking Probe - CalExotics
The Silicone Wireless Rocking Probe by CalExotics is a neat twist on two standard toys. The toy itself is almost like a vibrating insertable butt plug, with vibrations that stimulate the prostate. On the other hand it could be a narrow vibrating dildo that one rides. It's fun to have a toy that can be used in a variety of ways. It is waterproof, so you can get extra creative. It's made of body-safe materials, which is a comfort.