When One Partner Does Not Seem To Be Enough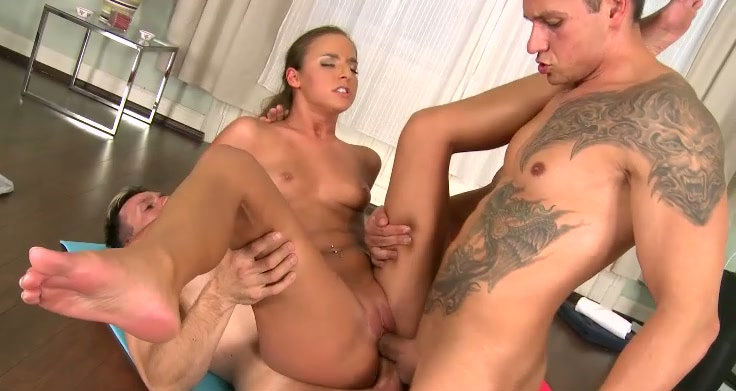 DECEMBER 03 2021
Times have changed. A sexual act is no longer considered a shameful activity, which must be done at home under a douvet and with the lights off. We want to experience different types of pleasure – the ones which you can see, for example, in orgy porn. Threesome or double penetration porn movies no longer wake scandal. On the contrary - they are of continued interest. For many women group sex becomes a forbidden fantasy.
Even though not all partners are ready for inviting one or more persons to their bed, they still secretly dream about it. They just need a bit encouragement to admit it.
XBIZ Pleasure products for gangbangers or threesomers
Porn products: PRIDE Cockring Six Pack - Rapture Novelties
With June right around the corner, it's time to start showing off your Pride! What better place to start than with this set of six silicone cockrings featuring all the colors of the Pride flag! These smooth, stretchy silicone rings are flat on the inside and rounded on the exterior to provide a comfortable fit that'll last through the parade and any inevitable evening parties. These rings provide your cock and balls with plenty of lift giving you the chance to show off your package no matter what month of the year you wear them.
Porn products: Xplay Silicone Thin Wrap Ring - Perfect Fit Brand
In the "Why didn't I invent that?" department is this three-ring, silicone band collection by XPlay Gear. Designed to wrap around your penis and balls, the super-long rings provide endless play possibilities: use a few as bracelets and crack them out when the play heats up or tie up your hair with a few and then take them off in a frenzy to whip against your subbie's body. These are the most fun, non-toy looking accessories to come along in a long time. I love them already.