When One Partner Does Not Seem To Be Enough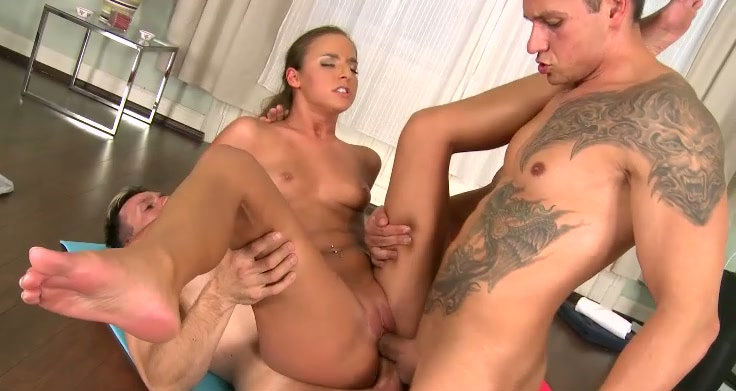 DECEMBER 03 2023
Times have changed. A sexual act is no longer considered a shameful activity, which must be done at home under a douvet and with the lights off. We want to experience different types of pleasure – the ones which you can see, for example, in orgy porn. Threesome or double penetration porn movies no longer wake scandal. On the contrary - they are of continued interest. For many women group sex becomes a forbidden fantasy.
Even though not all partners are ready for inviting one or more persons to their bed, they still secretly dream about it. They just need a bit encouragement to admit it.
XBIZ Pleasure products for gangbangers or threesomers
Porn products: Gender Fluid Twirler with Wireless Remote - Thank Me Now
Looking for a butt plug that's shaped a little differently and supplies a few extra thrills? Then look no further than this uniquely shaped, 4 ½"-long, 1 5/8"-wide, teardrop-shaped silicone beauty with the 1"-long and thick neck. With the zippy vibrations in the rounded and slightly pointed tip and the twirling beads that stimulate in many different speeds and functions, this is one plug you'll want to plunge wherever it fits. Just don't forget the lube!
Porn products: Beso G - Voodoo Toys
When you wanna cha-cha with your Beso, just grab this dual-action vibe and get down and dirty between the sheets. The deliciously shaped G-spot vibe not only provides 10 speeds of thrills, but also, adds a little warming action to raise the temperature inside when it's dropping on the outside. The ripple design adds some fabulous G-spot thrills, and the exterior suction clit stim easily bends to poise itself right where you want the action. Wrap those two features around an easy-to-grasp base, and you've got a handy toy for providing hours of pussy-pleasing pleasure.