When One Partner Does Not Seem To Be Enough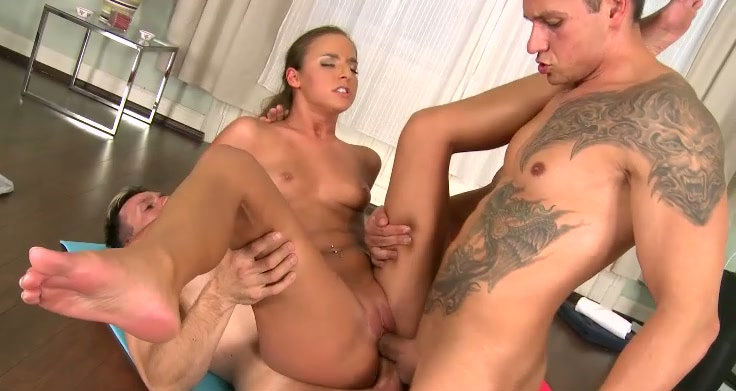 DECEMBER 03 2019
Times have changed. A sexual act is no longer considered a shameful activity, which must be done at home under a douvet and with the lights off. We want to experience different types of pleasure – the ones which you can see, for example, in orgy porn. Threesome or double penetration porn movies no longer wake scandal. On the contrary - they are of continued interest. For many women group sex becomes a forbidden fantasy.
Even though not all partners are ready for inviting one or more persons to their bed, they still secretly dream about it. They just need a bit encouragement to admit it.
XBIZ Pleasure products for gangbangers or threesomers
Porn products: Pure Aqua Lubricant - Exsens
Just a squeeze of Pure Aqua lube from Exsens is all you need for comfortable penetration. With an easy to dispense 2.37 fl oz squeeze tube with a flip cap, this delightful lube is also perfect for travel. The design of the tube doesn't scream, "sex juice" and will easily get past those pesky TSA searchers when flying to your destination. I love it!
Porn products: Firefly Ballsey 4-inch - NS Novelties
I have always loved everything that comes out of the firefly line from NS Novelties and their newest item is no exception. This glow in the dark glass dildo is sure to be a hit with any glass and hard toy enthusiasts.
Fist of all, the novelty of a glow in the dark toy is simply delightful. With this particular one, the intricate inner design becomes illuminated once activated. At its cute, petite size, you might even consider hanging it up and using it as a night light!
Made from superior quality borosilicate glass in a shape proven to provide pleasure, the Firefly Ballsey is a must-have for fans of the glass category.