When One Partner Does Not Seem To Be Enough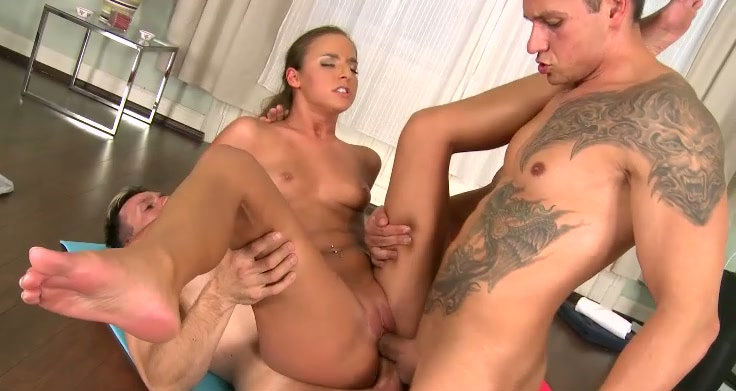 DECEMBER 03 2022
Times have changed. A sexual act is no longer considered a shameful activity, which must be done at home under a douvet and with the lights off. We want to experience different types of pleasure – the ones which you can see, for example, in orgy porn. Threesome or double penetration porn movies no longer wake scandal. On the contrary - they are of continued interest. For many women group sex becomes a forbidden fantasy.
Even though not all partners are ready for inviting one or more persons to their bed, they still secretly dream about it. They just need a bit encouragement to admit it.
XBIZ Pleasure products for gangbangers or threesomers
Porn products: The Collection Rise and Sparkle - Blush Exotic
You can't go wrong with the classic shape of this toy, and you really can't go wrong when it also has a fun and positive message on it! "Rise and Sparkle" in shimmery gold lettering, along with gold accents all over the toy, is sure to make you happy. Who even needs it as vibe - just have it bedside to remind you each day to rise and sparkle! But I would recommend you also use it as a vibe since it's such a good little one to play with. Strong multi-speed vibrations will take you over the edge each time. This toy is positive in so many ways!
Porn products: Masturbating Stroker - Nasstoys
I like sticking my dick into things that are soft and squishy, like my girlfriend's pussy. But when she ain't around, I grab whatever I can put my hands on. I got this stretchy, white, Masturbating Stroker just because the name matched what I wanted to do. When I got it home, I realized that not only can it replace my right hand for a few minutes, but it also can vibrate with that nice-sized vibe I can slip in the tube next to my hard dick. The nubs on the inside of where I slide my woody feels pretty damn good, and then when I hit the button for speed and power, well, my right hand goes faster, too. I make sure it doesn't fall off my cock when I blast off because I loop the stretchy ring around my balls before I unload my jizz. Yeah, I like this a lot. Just don't tell my girlfriend.