When One Partner Does Not Seem To Be Enough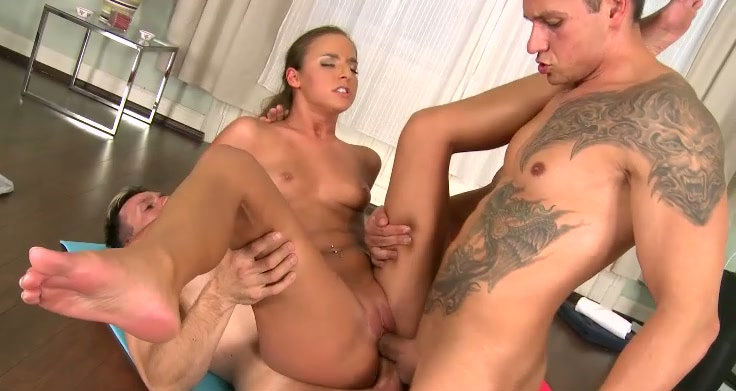 DECEMBER 03 2022
Times have changed. A sexual act is no longer considered a shameful activity, which must be done at home under a douvet and with the lights off. We want to experience different types of pleasure – the ones which you can see, for example, in orgy porn. Threesome or double penetration porn movies no longer wake scandal. On the contrary - they are of continued interest. For many women group sex becomes a forbidden fantasy.
Even though not all partners are ready for inviting one or more persons to their bed, they still secretly dream about it. They just need a bit encouragement to admit it.
XBIZ Pleasure products for gangbangers or threesomers
Porn products: Love Botz Auto Milker Extreme 16X Sucking Masturbator - XR Brands
Have you ever been sucked off by a toy? No? Well, this is one you should consider. Triple sensation (suction, vibration, and squeezing) will have your penis standing at attention. It can be used for penis owners — that is, on both ends of the spectrum as it relates to size and girth. The interior sleeve feels very soft and realistic. Use water-based lube to give a "wetter" and more pleasurable experience. This masturbator gives you the best features of oral pleasure, with a bonus of vibration. An easy-to-use toy, it features four buttons that deliver a multitude of pleasurable combinations. Remove the inner sleeve for easy clean-up after an amazing and intense orgasm. Every penis owner should have this masturbator in their toy collection.
Porn products: Sexual Treats for Her Scratchcard - Ozze Creations
If you love lottery scratch tickets and pleasing your lady, then this fun new item is perfect for you. Six spaces are ready for you to scratch off and follow the command you reveal on your lady friend. It says to do one per day, but don't let that stop you — do them all in one sitting if you want and have the energy. This can be a super-fun gift and will brighten someone's day. Get a whole bunch so that you can keep scratching and keep having naughty fun.