When One Partner Does Not Seem To Be Enough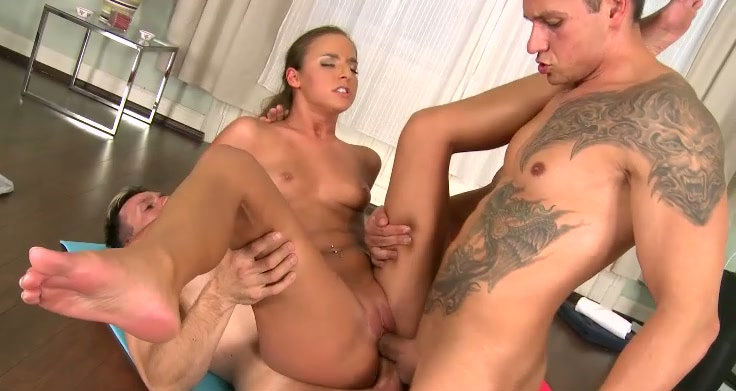 DECEMBER 03 2021
Times have changed. A sexual act is no longer considered a shameful activity, which must be done at home under a douvet and with the lights off. We want to experience different types of pleasure – the ones which you can see, for example, in orgy porn. Threesome or double penetration porn movies no longer wake scandal. On the contrary - they are of continued interest. For many women group sex becomes a forbidden fantasy.
Even though not all partners are ready for inviting one or more persons to their bed, they still secretly dream about it. They just need a bit encouragement to admit it.
XBIZ Pleasure products for gangbangers or threesomers
Porn products: Body Search - Penthouse
This large-paned bodystocking just doesn't know when to quit being devilishly sexy. Thin straps hold this barely-there, body-hugging blend of nylon and spandex to hug every curve. The open crotch makes for easy access to do whatever you want without having to shimmy out of it. One size fits S-L and stretches enough to fit many body shapes. It's also packaged in a clever dual box; simply pull out the inner box, and it's ready to be a special, unmarked gift for that special surprise of something naughty and hot.
Porn products: Booty Sparks Black Heart Gem Medium Anal Plug - XR Brands
When you want to dress up your derriere with the perfect touch of a black heart gem, this nickel-free, aluminum alloy plug is just for you. The 1 ¼"-wide, spade- shaped plug snuggles inside, and the sturdy, thin neck stays put within one's eager butthole. This plug is comfortably weighted for an extra touch of stimulation pleasure; simply slip it inside with any kind of lube for glorious, black-hearted, adorned butt cheeks. It's the sexiest way to say "I love you."