When One Partner Does Not Seem To Be Enough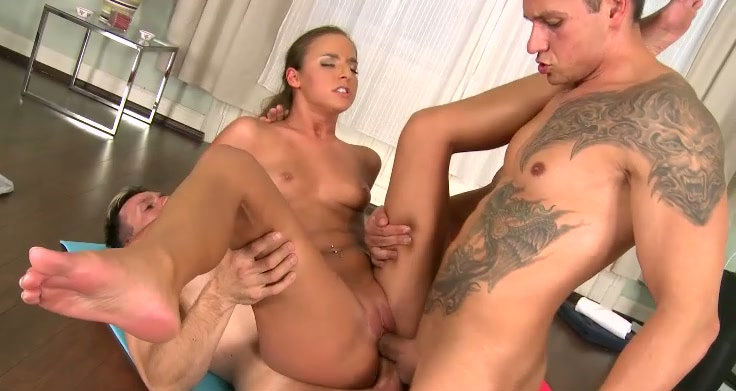 DECEMBER 03 2021
Times have changed. A sexual act is no longer considered a shameful activity, which must be done at home under a douvet and with the lights off. We want to experience different types of pleasure – the ones which you can see, for example, in orgy porn. Threesome or double penetration porn movies no longer wake scandal. On the contrary - they are of continued interest. For many women group sex becomes a forbidden fantasy.
Even though not all partners are ready for inviting one or more persons to their bed, they still secretly dream about it. They just need a bit encouragement to admit it.
XBIZ Pleasure products for gangbangers or threesomers
Porn products: The Sex Emoji Card Game - Kheper Games
Who doesn't love to send a naughty emoji these days? Now is the time to take one of your favorite sexting tools and turn them into a fun game. This deck of 52 sexy emojis will take you down a path of multiple different combinations of naughty fun. It is a fun and hot game to play at any stage in the relationship game, and players can take turns swapping and picking from the deck to create different fantasies. The emoji explanations come in multiple languages.
Porn products: Elated - Viben
You and your private parts will be so elated that you bought this toy. A small petite item with a unique curved shape, Elated is large enough to hold onto easily in the palm of your hand — but with a precise tip for targeted stimulation. Elated is perfect for all those tiny spots you want to tantalize, and the curve of the toy is perfect to hug the clitoral area for maximum pleasure.