When One Partner Does Not Seem To Be Enough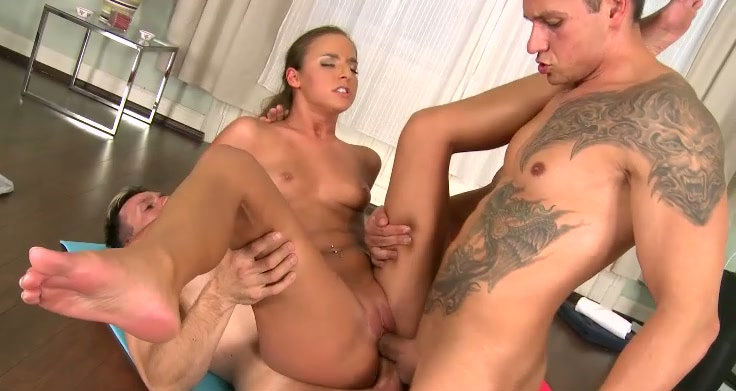 DECEMBER 03 2018
Times have changed. A sexual act is no longer considered a shameful activity, which must be done at home under a douvet and with the lights off. We want to experience different types of pleasure – the ones which you can see, for example, in orgy porn. Threesome or double penetration porn movies no longer wake scandal. On the contrary - they are of continued interest. For many women group sex becomes a forbidden fantasy.
Even though not all partners are ready for inviting one or more persons to their bed, they still secretly dream about it. They just need a bit encouragement to admit it.
XBIZ Pleasure products for gangbangers or threesomers
Porn products: LoveBotz Thrust-Bot - XR Brands
Do you find yourself looking around the sex store thinking none of this will do it? Do you need something that is heavy duty, powerful and then can maybe handle a chore or two? Well dig a little deeper and find the Love Botz section and pick up the Thrust Bot, the handheld versatile sex machine. Not for the faint of heart, this baby has a thrusting speed of 2,000 RPM! It features a traditional reciprocating saw-style movement with a variable speed trigger. It comes with a dildo attachment but there are many other attachments sold separately. Now I just need to figure out where to keep this thing, perhaps in the tool shed…
Porn products: iVibe Select iBend - Doc Johnson
The iVibe Select iBend by Doc Johnson comes in layers of cardboard. Once you slide one box out from another and open the second one like a book, you have your vibrating, bendable, formable dildo. First impression, this thing is larger than we thought it would be. It is exactly as large as the image on the outer-most box. This thing is packing a punch, but at a price.