When One Partner Does Not Seem To Be Enough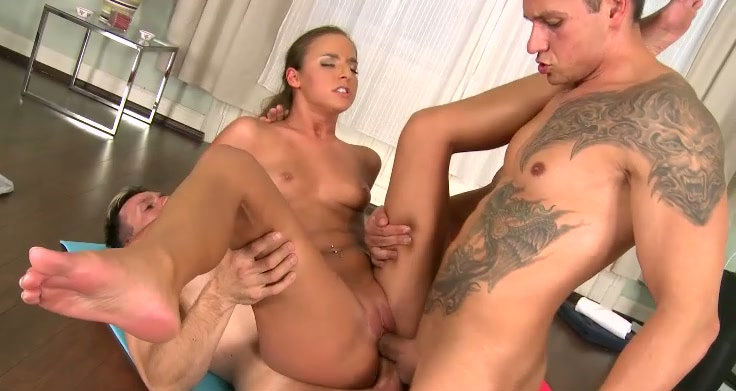 DECEMBER 03 2018
Times have changed. A sexual act is no longer considered a shameful activity, which must be done at home under a douvet and with the lights off. We want to experience different types of pleasure – the ones which you can see, for example, in orgy porn. Threesome or double penetration porn movies no longer wake scandal. On the contrary - they are of continued interest. For many women group sex becomes a forbidden fantasy.
Even though not all partners are ready for inviting one or more persons to their bed, they still secretly dream about it. They just need a bit encouragement to admit it.
XBIZ Pleasure products for gangbangers or threesomers
Porn products: Quickshot Vantage Value Pack - Fleshlight
If you ever need a gift last second for any occasion perhaps you should look into this Quickshot Vantage. Whether you have a friend that is getting married, having a birthday, or looking for a little something for yourself. What could be better than a pocket pussy value pack?
This package contains a "Superskin Sleeve" open-ended stroker with a four-ounce bottle of water-based lube and another same sized bottle of toy cleaner. The Quickshot Vantage is smaller than a normal Fleshlight-style stroker. This model is only about five inches long and has a clear plastic center grip versus having the flashlight style grip. The inner texture is ribbed with the exposed ends adding a layer of cushion before hitting the hard plastic grip. I never had an issue with the grip hurting any body parts. Also included is a convenient case in which to store your Fleshlight. It has helped keep mine clean and dry after cleaning.
Porn products: Rechargeable Torpedo Black Vibrating Ring - Evolved Novelties
This is a cock ring unlike any other. The Torpedo may look intimidating — and frankly, it's probably best for experienced toy users — but it slips on easily and my boyfriend definitely slipped in easily too. It was unobtrusive and its vibrating appendage felt perfect on my clit. My partner reported a pleasurable sensation against his balls and perineum, with each of the 10 separate functions fulfilling a different need. It was a riot, and frankly it's unlike any other cock ring I've seen before. It's hard to get a toy with a big enough vibrator to accommodate everyone, but the Torpedo delivers.