When One Partner Does Not Seem To Be Enough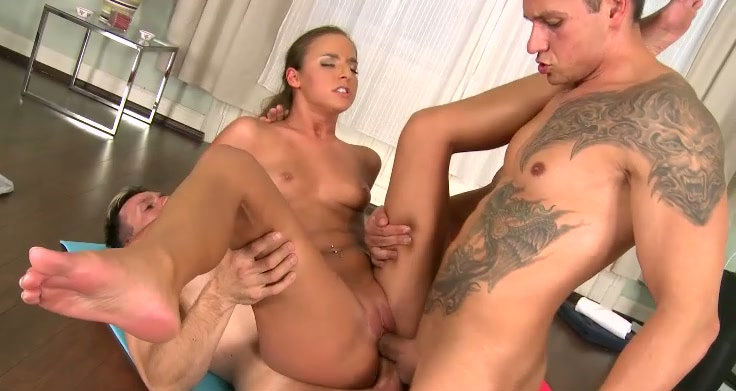 DECEMBER 03 2018
Times have changed. A sexual act is no longer considered a shameful activity, which must be done at home under a douvet and with the lights off. We want to experience different types of pleasure – the ones which you can see, for example, in orgy porn. Threesome or double penetration porn movies no longer wake scandal. On the contrary - they are of continued interest. For many women group sex becomes a forbidden fantasy.
Even though not all partners are ready for inviting one or more persons to their bed, they still secretly dream about it. They just need a bit encouragement to admit it.
XBIZ Pleasure products for gangbangers or threesomers
Porn products: CBD Dark Garden Collection - It's the Bomb
We were truly excited to give this product a try. We undoubtedly believe in the natural healing that CBD has to offer and were curious to see how it could be brought into more intimate times. This kit contains a throat spray, water-based lube, and a "get hard" gel that are infused with CBD oil. Each bottle is reported to have 250mg and should be used accordingly. A warning states that you should try the products on your arm before applying to more sensitive regions.
The Roll Hard has a fantastic scent along with a potent cooling feeling that chilled with a wintergreen sensation. The throat spray is made mostly from mint extract and also had a refreshing taste. The lube works as intended and I'm sure the oil extract will be good for the skin.
Porn products: Wet Elite Femme - Trigg Labs
Femme by Wet Elite's bottle is cloaked in a lace print. The lube itself has no scent and has a silky feel. Its formula is a hybrid fusion that offers the benefits of water and silicone, making it long-lasting and perfect for foreplay, penetration and even massages. The lube was easy to clean up after we used it and it's become my favorite for use with toys.