When One Partner Does Not Seem To Be Enough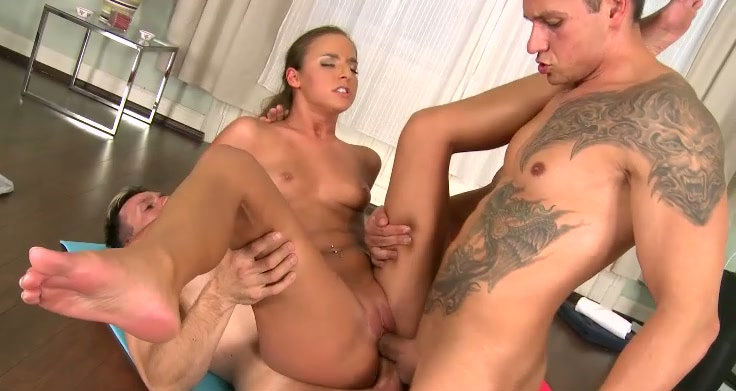 DECEMBER 03 2018
Times have changed. A sexual act is no longer considered a shameful activity, which must be done at home under a douvet and with the lights off. We want to experience different types of pleasure – the ones which you can see, for example, in orgy porn. Threesome or double penetration porn movies no longer wake scandal. On the contrary - they are of continued interest. For many women group sex becomes a forbidden fantasy.
Even though not all partners are ready for inviting one or more persons to their bed, they still secretly dream about it. They just need a bit encouragement to admit it.
XBIZ Pleasure products for gangbangers or threesomers
Porn products: Partner Multifun 2 - Satisfyer Partner
Multifun is right! With 14 different uses illustrated on the compact box, the Satisfyer will provide exactly that for solo or partner use. The sturdy horseshoe-shaped design can go around balls, boobs and boners and can be used a multitude of ways inside and outside the vag. The rechargeable, silicone multispeed gizmo is discreet enough to pass as some sort of kitchen device, too. Time to cook up some Multifun tonight!
Porn products: Crystal Chain Nipple Clamps - CalExotics
The Crystal Chain Nipple Clamps by CalExotics come positioned in a clear, plastic hanging package that lets you get a good look at the toy itself. The nipple clamps are a set of screw-driven clamps with white silicone tip-covers connected by a decorated chain. The clamps are screw-controlled in that the screw holds the clamps open, rather than the screw being used to tighten down on the nipple. The more aggressively you dial the little screw, the more gentle the hold on the nipple will be. This type of clamp is a very friendly way to ease into nipple play.
The chain is very eye catching, for those who want visibility measured in watts, and the clamps are kind. This sort of toy would find a good home in a party-loving, money-saving couple's life … or in the glittering gift bag you got for that bachelorette party.