When One Partner Does Not Seem To Be Enough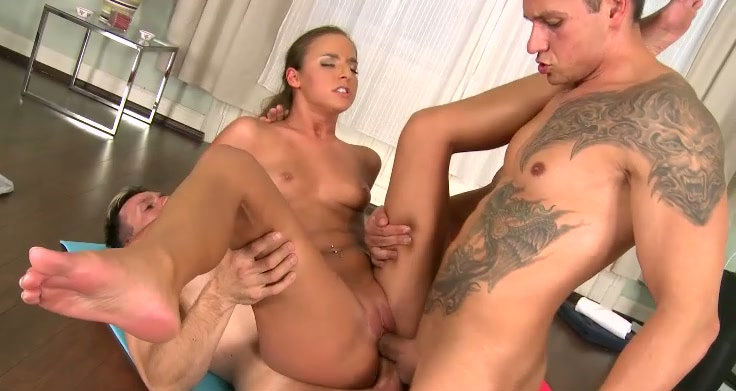 DECEMBER 03 2019
Times have changed. A sexual act is no longer considered a shameful activity, which must be done at home under a douvet and with the lights off. We want to experience different types of pleasure – the ones which you can see, for example, in orgy porn. Threesome or double penetration porn movies no longer wake scandal. On the contrary - they are of continued interest. For many women group sex becomes a forbidden fantasy.
Even though not all partners are ready for inviting one or more persons to their bed, they still secretly dream about it. They just need a bit encouragement to admit it.
XBIZ Pleasure products for gangbangers or threesomers
Porn products: Natural RealSkin Hot Cock 8-Inch Curved - Nasstoys
Do you love a good, realistic dildo but sometimes feel that a cold shaft is not enough? Well now you can have it all! Not only does this Natural RealSkin Hot Cock look and feel just like the real thing, it also gets warm like a real person! Perfect for those cold winter nights when you need an extra cuddle, it heats up to 113 degrees Fahrenheit and has three strong vibration functions. The rechargeable dildo is waterproof and also includes a remote control for easy solo use or for partnered fun. Either way, users are in for an all-around good time.
Porn products: Not a Virgin Piña Colada CBD Infused Water-Based Lube - Felix & Ambrosia
This water-based lube is not only flavored like one of your favorite tropical cocktails but it also has the added ingredient of CBD. Each delicious bottle contains 40 mg of CBD, which does so many wonders for the body. It tastes so delicious you will be craving the taste even after you're done playing. It uses organic sugar-free flavoring so you don't have to worry about calories. Bring this treat home today.