When One Partner Does Not Seem To Be Enough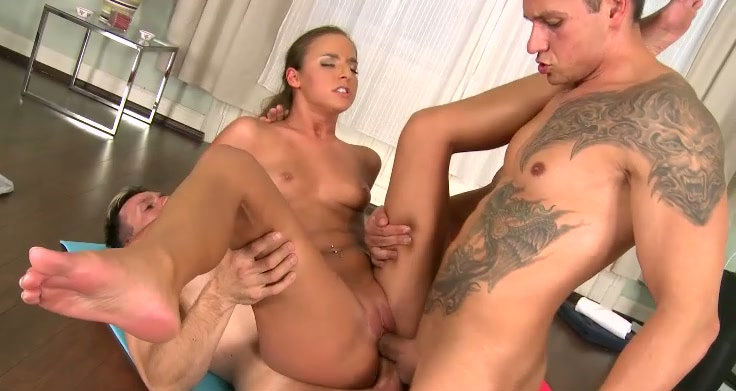 DECEMBER 03 2023
Times have changed. A sexual act is no longer considered a shameful activity, which must be done at home under a douvet and with the lights off. We want to experience different types of pleasure – the ones which you can see, for example, in orgy porn. Threesome or double penetration porn movies no longer wake scandal. On the contrary - they are of continued interest. For many women group sex becomes a forbidden fantasy.
Even though not all partners are ready for inviting one or more persons to their bed, they still secretly dream about it. They just need a bit encouragement to admit it.
XBIZ Pleasure products for gangbangers or threesomers
Porn products: Bodywand Lollies Lolli Mini Wand - XGen Products
First off, the package for this item just makes me happy – it is super cute and colorful — and it makes me crave candy. But what makes me even happier is the powerful fun and petite toy inside! True to its name, this lollipop-shaped vibe will satisfy your sweet tooth, with 10 powerful vibration modes. While small, it packs quite the punch with multiple patterns to play with and a large round head that is great for all-over coverage. The only thing that would make it better is if it came with an actual lollipop in the box.
Porn products: This Product Sucks Sucking Clitoral Stimulator - Doc Johnson
I LOVE the look of this toy. Disguised as a cool stylish beauty product, you could leave it standing next to your lotions and potions and it would blend right in. But pop the top off and you are in for a treat that sucks — in a good way! With 10 powerful sucking sensations coming from the tip, this sucker provides a delightful thrill wherever you place it. Quiet and fantastic for travel.