When One Partner Does Not Seem To Be Enough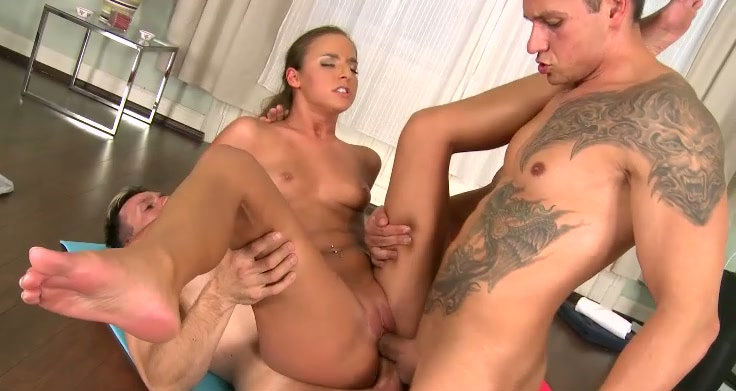 DECEMBER 03 2020
Times have changed. A sexual act is no longer considered a shameful activity, which must be done at home under a douvet and with the lights off. We want to experience different types of pleasure – the ones which you can see, for example, in orgy porn. Threesome or double penetration porn movies no longer wake scandal. On the contrary - they are of continued interest. For many women group sex becomes a forbidden fantasy.
Even though not all partners are ready for inviting one or more persons to their bed, they still secretly dream about it. They just need a bit encouragement to admit it.
XBIZ Pleasure products for gangbangers or threesomers
Porn products: Hidden Pleasures - CalExotics
The Hidden Pleasures vibe is special in that there really aren't too many similar options on the market. Playing on the discreet sex toy trend, it could be disguised in plain sight as an e-cigarette and even comes with a cute charging stand to make that assumption all the more plausible.
As a vibrator, it delivers strong sensations for its modest size and is truly the perfect travel, on-the-go option, as it would fit easily into the lining of a small purse and, again, would 100 percent fly under the radar.
The matte black packaging with gold details as well is super sleek and gives off a classy vibe (pun intended), making the cherry red chrome Hidden Pleasures pictured on the front pop out. All in all, I love that this vibe has a very modern feel but nevertheless doesn't compromise on functionality. It's the total package.
Porn products: Kink by Doc Johnson Dual Flex Remote Controlled Vibrator - Doc Johnson
You can have double the fun with this fantastic dual-ended vibrator — grab a buddy and get the party started! A generous 16 inches long, each end can be controlled independently, with or without the remote, so even if you don't have a partner for a time, you can still enjoy this toy solo.
The firm yet flexible silicone allows it to bend adequately to really hit all your hot spots and also warms to match body temperature. You will absolutely never get bored with this toy.