When One Partner Does Not Seem To Be Enough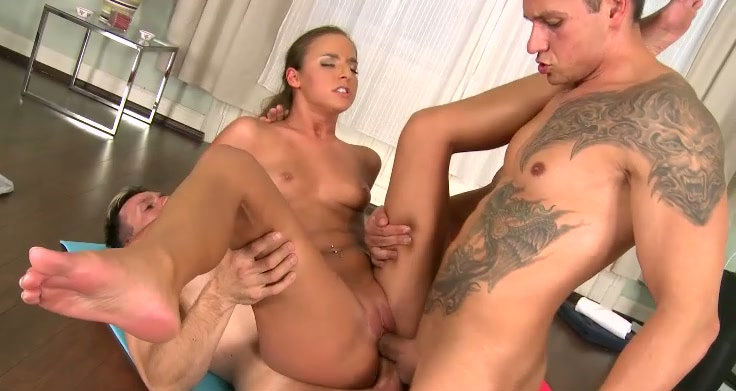 DECEMBER 03 2020
Times have changed. A sexual act is no longer considered a shameful activity, which must be done at home under a douvet and with the lights off. We want to experience different types of pleasure – the ones which you can see, for example, in orgy porn. Threesome or double penetration porn movies no longer wake scandal. On the contrary - they are of continued interest. For many women group sex becomes a forbidden fantasy.
Even though not all partners are ready for inviting one or more persons to their bed, they still secretly dream about it. They just need a bit encouragement to admit it.
XBIZ Pleasure products for gangbangers or threesomers
Porn products: Peekaboos Premium Pasties Rainbows & Hearts - XGen Products
I am going to need these for every day of the week. Get ready to dress up your chest and have all eyes on you. I absolutely love these new rainbow pasties from Xgen. The set comes with a traditional rainbow design and rainbow heart. Put these on and feel your mood improving instantly. Who would not smile seeing these? Plus, there is glitter for extra amazingness. These pasties are self-adhesive and will last all day and night long. Wear them under your clothes or show them off in all their glory. Rainbows so go with most outfits.
Porn products: Personal Massager - plusOne
This Personal Massager is a fantastic item all around. The packaging features a front flap that allows you to peak inside and view the lovely color of the toy. The high-quality silicone is creamy smooth on the skin. The soft flexible head moves to hit all the right places.
This toy is a great beginner size that fits nicely in the palm of your hand. It has a one-button control that cycles through the powerful yet quiet 10 vibration patterns. This vibe is fully waterproof and rechargeable with a battery life for up to two hours.