When One Partner Does Not Seem To Be Enough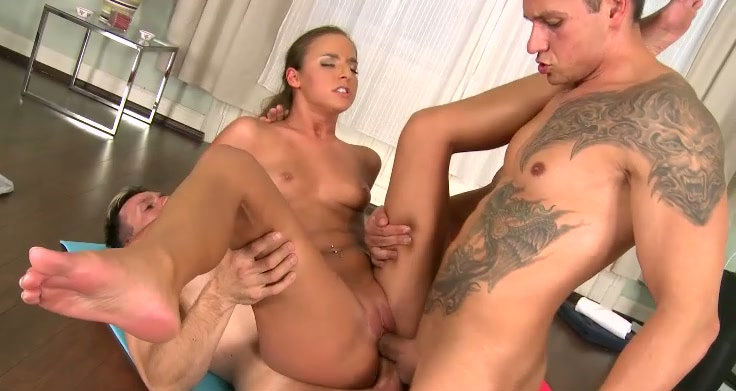 DECEMBER 03 2019
Times have changed. A sexual act is no longer considered a shameful activity, which must be done at home under a douvet and with the lights off. We want to experience different types of pleasure – the ones which you can see, for example, in orgy porn. Threesome or double penetration porn movies no longer wake scandal. On the contrary - they are of continued interest. For many women group sex becomes a forbidden fantasy.
Even though not all partners are ready for inviting one or more persons to their bed, they still secretly dream about it. They just need a bit encouragement to admit it.
XBIZ Pleasure products for gangbangers or threesomers
Porn products: Diva Super Wand Rechargeable - Impulse Novelties
The Diva Super Wand by Impulse Novelties doesn't seem like your casual user's tool. This wand feels like you are holding a baseball bat. It certainly isn't subtle. This massager will let you know it is there. Adding the attachments to the wand, like the Texture Cover, can help with this. The wand also has a G-Spot cover, which was our personal favorite — it turns this diesel wand into a killer vibrator. The massager's head, being made of medical grade silicone, goes above and beyond. The massager has the power, and we like the oversized feel.
Porn products: WhipSmart Door Swing - Adventure Industries
The WhipSmart Door Swing by Adventure Industries is a restraint/support used to hold your partner in a convenient dangle so you may do what you like to them. The toy is actually two separate straps, each with a padded leg support and a handle. You use both of them to create your fun. Make sure the door can support your partner's weight and that you have a door that can be used with this swing. Luckily it's a simple design so setting up was simple. The tricky part was getting into the straps and to the desired height for performance.