When One Partner Does Not Seem To Be Enough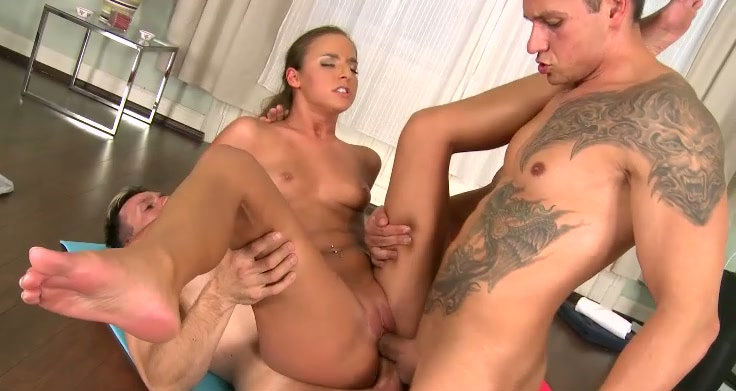 DECEMBER 03 2019
Times have changed. A sexual act is no longer considered a shameful activity, which must be done at home under a douvet and with the lights off. We want to experience different types of pleasure – the ones which you can see, for example, in orgy porn. Threesome or double penetration porn movies no longer wake scandal. On the contrary - they are of continued interest. For many women group sex becomes a forbidden fantasy.
Even though not all partners are ready for inviting one or more persons to their bed, they still secretly dream about it. They just need a bit encouragement to admit it.
XBIZ Pleasure products for gangbangers or threesomers
Porn products: Wet Warming Desserts Warm Homemade Cinnamon Roll - WET International
When the winter fires begin to glow and you and your lover are curled up together on the comfy sofa, furry rug laid out in front of you, surrounded by your favorite blankets, what better lube is there to add to the passion on a chilly night than Wet's Warming Desserts Warm Homemade Cinnamon Bun?
The fresh-from-the-oven warmth of a cinnamon bun and lip-smacking sweetness of this water based lube, imparting the essence of gooey, dripping frosting, will make you start your oral pleasures with dessert first. I can't wait for winter to come!
Porn products: Devine Vibes Heat Up Dynamic Stroker - Nasstoys
Sometimes, all you need is a little push to go over the top and the Devine Vibes Heat Up Dynamic Stroker offers just that with its gentle yet effective nine speeds that propel this vibe's 1.5x5.5-inch insertable shaft up and down in a thrusting motion. For those who are looking for even more stimulation, the multi-speed clitoral stimulator will take you even further into bliss. Users can take it up a notch by turning on the heating function, which warms the Stroker to mimic the feel of the real deal.
This rechargeable, delicious and divine silicone toy provides up to 1.5 hours of pleasure on a single charge and is additionally waterproof and phthalate-free.