When One Partner Does Not Seem To Be Enough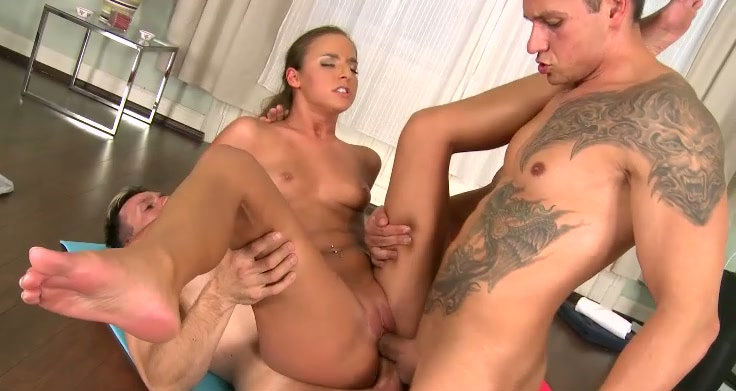 DECEMBER 03 2020
Times have changed. A sexual act is no longer considered a shameful activity, which must be done at home under a douvet and with the lights off. We want to experience different types of pleasure – the ones which you can see, for example, in orgy porn. Threesome or double penetration porn movies no longer wake scandal. On the contrary - they are of continued interest. For many women group sex becomes a forbidden fantasy.
Even though not all partners are ready for inviting one or more persons to their bed, they still secretly dream about it. They just need a bit encouragement to admit it.
XBIZ Pleasure products for gangbangers or threesomers
Porn products: The Mini Rabbit - The Rabbit Company
The Rabbit Company has a handful of XL versions, so I am pumped they now have a mini version. This little guy is about to be your new best friend. It fits perfectly in the palm of your hand, but do not let its small size dupe you.
One touch control starts the rumbly vibrations that pack quite the punch. Wait till you use those rabbit ears vibrate — they go nuts. I love how small this toy is; it is adorable. This vibe is great for beginners and anyone looking for a more compact item. Travel lock makes it great to take anywhere and it is also rechargeable.
Porn products: JO CBD Infused - System JO
The calming and relaxing sensations brought on by CBD are blended with System Jo's water-based formula allow for an encounter where you can unwind after the day's stress. Presenting itself like a creamy hybrid, this silky formula performs like one, too, yet maintains the ease of a water-based lube when it comes to cleaning up and wiping off when done. I thoroughly enjoyed the effects of the CBD that lingered after using the lube and I couldn't wait to use it again. Mmmm…