When One Partner Does Not Seem To Be Enough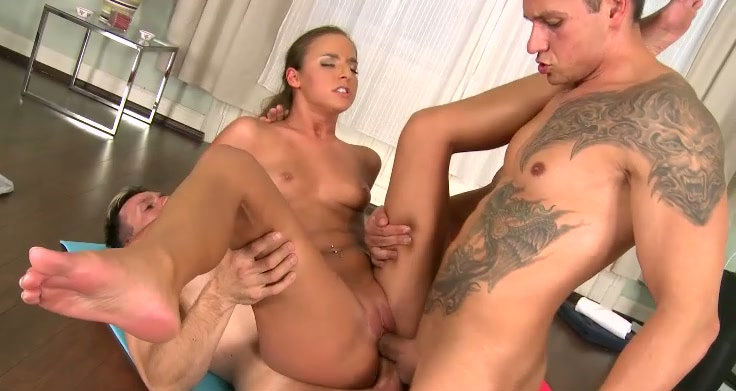 DECEMBER 03 2021
Times have changed. A sexual act is no longer considered a shameful activity, which must be done at home under a douvet and with the lights off. We want to experience different types of pleasure – the ones which you can see, for example, in orgy porn. Threesome or double penetration porn movies no longer wake scandal. On the contrary - they are of continued interest. For many women group sex becomes a forbidden fantasy.
Even though not all partners are ready for inviting one or more persons to their bed, they still secretly dream about it. They just need a bit encouragement to admit it.
XBIZ Pleasure products for gangbangers or threesomers
Porn products: Maliboo Zuma - XGen Products
Fun and flirty, shapely and sexy, this out-of-the-ordinary clit vibe looks like a regular external vibe and that's where the comparison ends. The gently scooped, thumb-sized tip ends with its thin, silicone flutter, allowing the user to use the entire tip or teasingly quiver around the clit and vulva. The controls are easy to use, especially when the action heats up. And the speeds! I lost count how many combinations were available but I do know they all added up to one great orgasm!
Porn products: Powerful One - Satisfyer
Streamlined and sexy, this forest green beauty snugly fits at the base of the penis (or dildo) and offers deep rumbling sensations as dark as its color. Simply click the silver button on the body of the vibe or get hundreds of speeds and functions through the amazing Satisfyer app, making it easy for hands free use. Solid enough to use on its own as a standalone clitoral vibe, the versatility of the Powerful One is perfect for solo use or couples use, no matter what gender or preference — it's a great all-around toy.