When One Partner Does Not Seem To Be Enough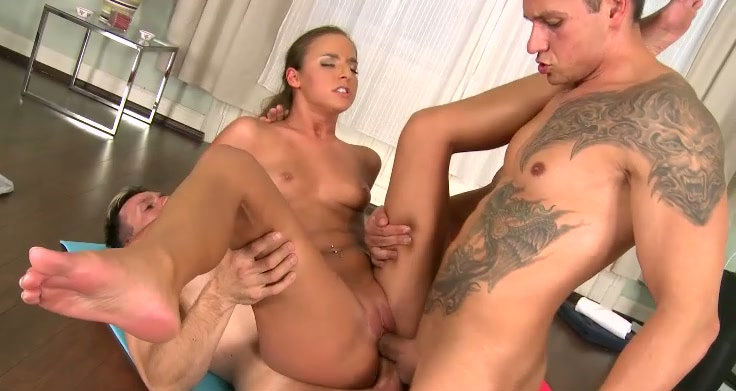 DECEMBER 03 2018
Times have changed. A sexual act is no longer considered a shameful activity, which must be done at home under a douvet and with the lights off. We want to experience different types of pleasure – the ones which you can see, for example, in orgy porn. Threesome or double penetration porn movies no longer wake scandal. On the contrary - they are of continued interest. For many women group sex becomes a forbidden fantasy.
Even though not all partners are ready for inviting one or more persons to their bed, they still secretly dream about it. They just need a bit encouragement to admit it.
XBIZ Pleasure products for gangbangers or threesomers
Porn products: Wireless Rechargeable Bullet - CalExotics
This silver waterproof bullet is the definition of sleek, and the fact that it's USB-rechargeable and not run by batteries is a godsend! (Honestly, how many of us have had our batteries die on us at that crucial moment?) This bullet banks on discretion, looking more like a cell phone charger than a sex toy. It's even got a travel lock so that it won't make your luggage sound like something sinister. It was the perfect answer to wanting a targeted clitoral orgasm, and is small enough to not get in the way during sex, even in missionary position.
Porn products: Eve's First Rechargeable Rabbit - Adam & Eve
This rabbit vibe is a literal gem: its clear, sparkling purple shaft immediately caught my eye. So too did the toy's rotating beads, placed conveniently right where the vaginal opening ends up so you get stimulation of the sensitive labia area. Independent buttons at the bottom of the toy control both this shaft and the accompanying external ribbed "rabbit" section. The control panel has convenient displays showing what setting you're on, so there's never any guesswork like there is with toys that are just press-and-hope on the settings. And there's even a choice of whether to spin clockwise or counterclockwise, perfect for the micromanaging masturbator.