When One Partner Does Not Seem To Be Enough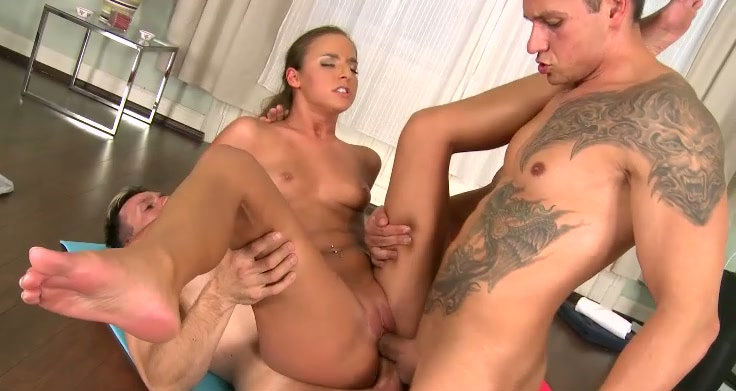 DECEMBER 03 2019
Times have changed. A sexual act is no longer considered a shameful activity, which must be done at home under a douvet and with the lights off. We want to experience different types of pleasure – the ones which you can see, for example, in orgy porn. Threesome or double penetration porn movies no longer wake scandal. On the contrary - they are of continued interest. For many women group sex becomes a forbidden fantasy.
Even though not all partners are ready for inviting one or more persons to their bed, they still secretly dream about it. They just need a bit encouragement to admit it.
XBIZ Pleasure products for gangbangers or threesomers
Porn products: Bind 3-Piece Restraint Kit - Bedroom Products
Curious about being tied up? This item is a great way to explore just how you liked to be retrained. Three luxurious silk ties are included, allowing users to get creative with how they want to tie or be tied. Tie the wrists and ankles and use the third as a blindfold or gag — the options are truly endless! Furthermore, the satin feels silky-smooth to the touch and won't irritate skin. Don't feel like tying someone up? Use them to perform a sexy ribbon dance! However, you use them, make sure it's naughty.
Porn products: Miss Behaved Pink Chest Harness - XR Brands
The Miss Behaved Pink Chest harness might just be my new favorite thing to wear! Made of vegan leather and sturdy hardware, you'll want to throw this on every day. It looks cute over lingerie or even a crop top, or of course as a solo piece with nothing on underneath. However you rock it, all eyes are sure to be on you. The straps are adjustable and buckle to close, making it suitable for a wide range of sizes. Also, 4D rings make it easy to attach other BDSM accessories at will.