When One Partner Does Not Seem To Be Enough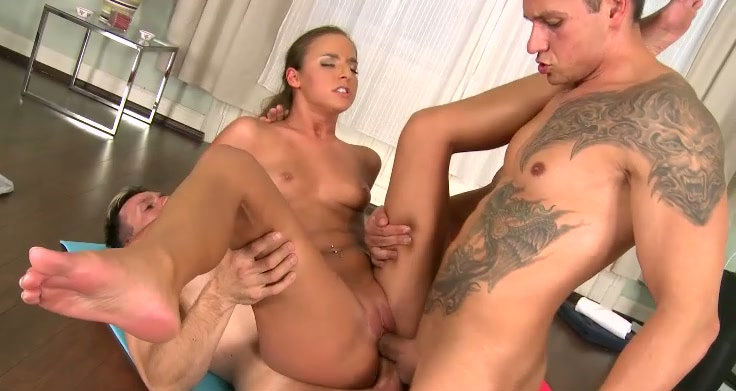 DECEMBER 03 2018
Times have changed. A sexual act is no longer considered a shameful activity, which must be done at home under a douvet and with the lights off. We want to experience different types of pleasure – the ones which you can see, for example, in orgy porn. Threesome or double penetration porn movies no longer wake scandal. On the contrary - they are of continued interest. For many women group sex becomes a forbidden fantasy.
Even though not all partners are ready for inviting one or more persons to their bed, they still secretly dream about it. They just need a bit encouragement to admit it.
XBIZ Pleasure products for gangbangers or threesomers
Porn products: Sparkle Glitter Jack - CalExotics
I am a sucker for anything that glitters and I am not alone in that. Ladies these days love anything with a little sparkle or glitter. So, this toy is sure to sell based on that alone! But, also because it's a good little vibrator. It is easy and simple to use, which makes it great for beginners. The shaft is textured for stimulation and flexes with the movement of your body. The powerful multi-speed vibrations are controlled with the dial at the bottom of the toy. It's sure to bring a smile to your face and vagina.
Porn products: Soak - Sliquid
I could spend all day, every day in a bath. It is one of my most favorite things to do. I am always looking for things to make my bath more luxurious and relaxing. Soak from Sliquid is one of my new favorite things to add to my bath time. This foaming bath soak is made with no harsh chemicals, which can typically be found in bath items. Its formula is PH-balanced and made to be gentle on all your intimate areas. Made with natural sea salt, mango and shea butter, Soak helps to create that in-home spa experience that will leave you feeling refreshed and relaxed.